10 DAYS IN ITALY ITINERARY
Romantic, historical, and filled with fine dining and fine arts.
For first timers to Italy, Rome, Florence and Venice typically top the "must-see" list. On this 10 day Italy itinerary, you have enough time to visit these three cities and add in another spectacular destination, the coastal towns of the Cinque Terre.
In this guide, we lay out a detailed Rome, Florence, Cinque Terre and Venice itinerary. We cover the best things to do, how to get around, where to stay and more, to help make your travel planning easier.
This is the guide, and the itinerary, that I wish we had when planning our first trip to Italy.
Let's get started.
See the original: https://www.earthtrekkers.com/10-day-italy-itinerary-rome-florence-cinque-terre-venice/
---
Days
Day 1: Arrive in Rome
Ideally, plan to arrive in Rome early in the morning, or even the night before, to make the most of this day. If you arrive in the morning on a red eye flight, this first day can be challenging. Drop your luggage off at your hotel and spend the afternoon sightseeing in Rome. I do not recommend making big plans today (no Vatican or Colosseum visits) because you might be exhausted. Today is a low-key day. Spend the afternoon strolling through the historic heart of Rome with the option to add on a visit to the Borghese Gallery. If you arrive in Fiumicino Airport, you can get to the city center of Rome by bus, taxi, Uber, private transfer, and train. We use the Leonardo Express, a train that runs from the airport to the Termini station in Rome. Leonardo Express trains leave every 15 to 30 minutes and the journey takes 30 minutes. Purchase your ticket at the station and validate it before getting on the train. Spend the afternoon walking through the heart of Rome. This short, easy walk is a great introduction to Rome. On this walk, you will see some of Rome's most famous sites, such as the Spanish Steps, the Trevi Fountain, the Pantheon, and Piazza Navona.
Visit
Spanish Steps

Trevi Fountain

Pantheon

Piazza Navona

Borghese Gallery and Museum
You can only visit the Borghese Art Gallery with a reservation. Reservations can be made up to 3 months in advance. Reservations are made for two-hour time slots, starting at 9 am, and the last time slot is at 5 pm.
Eat
Dolce Maniera
"This is a landmark of all of Prati and Rome. This place has been around for many decades. It's almost like a cult, you go down the stairs and you have to see everything. Bakery and all Italian desserts you can imagine."
Panificio Bonci
"If you're visiting Vatican City, this is a place you must try. I tried the pizza with mushrooms and meatballs. They weigh the pizza and based on that you get charged. the one slice I ordered was about 5€. A little pricey for pizza but it was worth it. I can't wait to go back and try more."
Stay
Trevi Beau Boutique Hotel
Just steps away from the Trevi Fountain, rooms have wooden ceilings and modern décor. The hotel offers a daily continental breakfast.
Hotel Primavera
Rooms are clean but basic and some rooms can accommodate four people. This hotel very close to Piazza Navona.
Transit
LEONARDO EXPRESS
Train that runs from the airport to the Termini station in Rome. Leonardo Express trains leave every 15 to 30 minutes and the journey takes 30 minutes. Purchase your ticket at the station and validate it before getting on the train.
Photos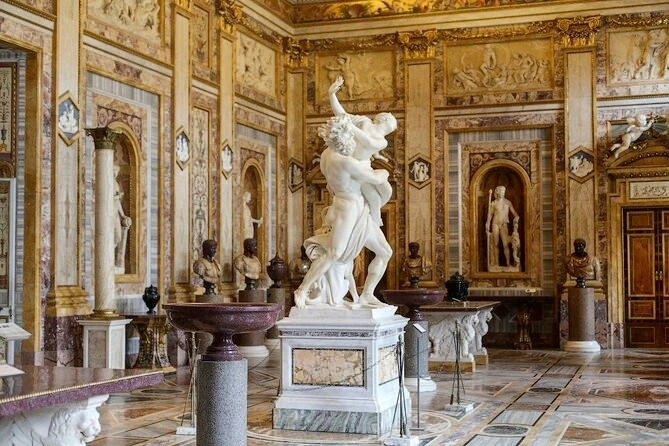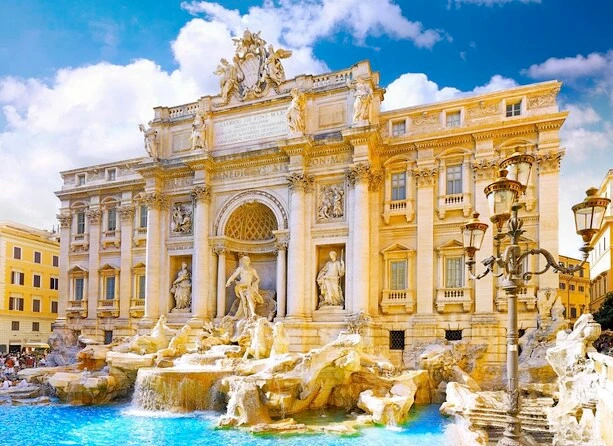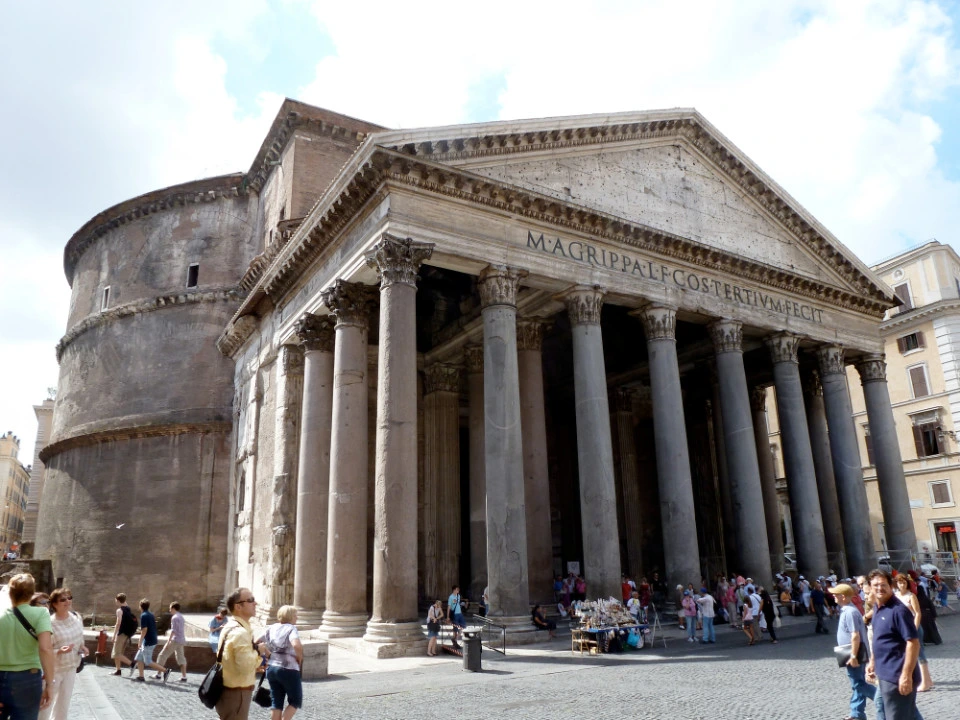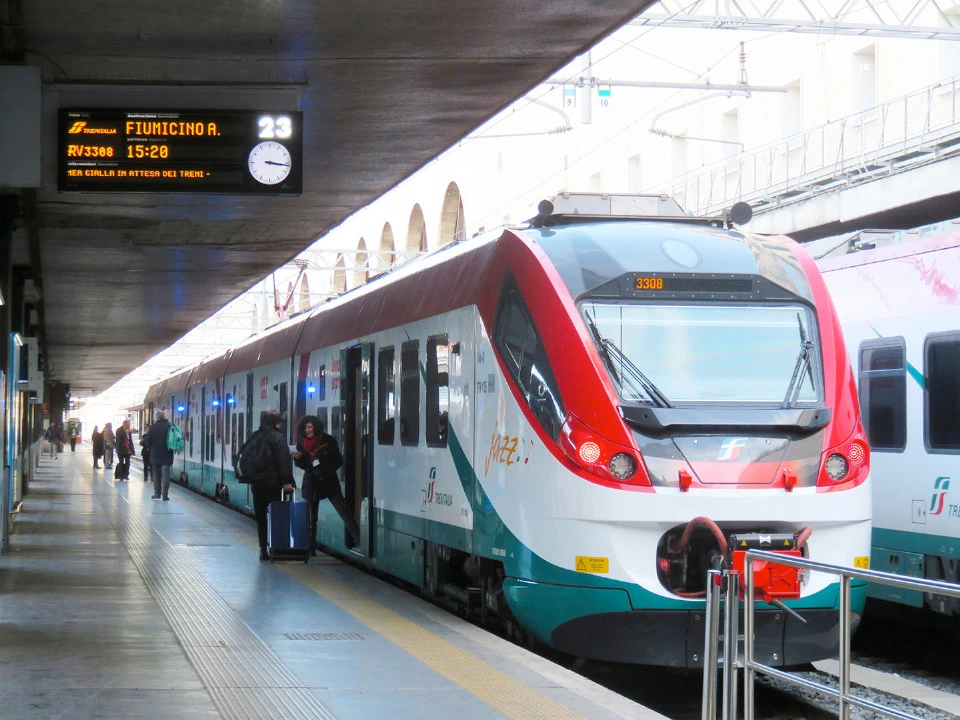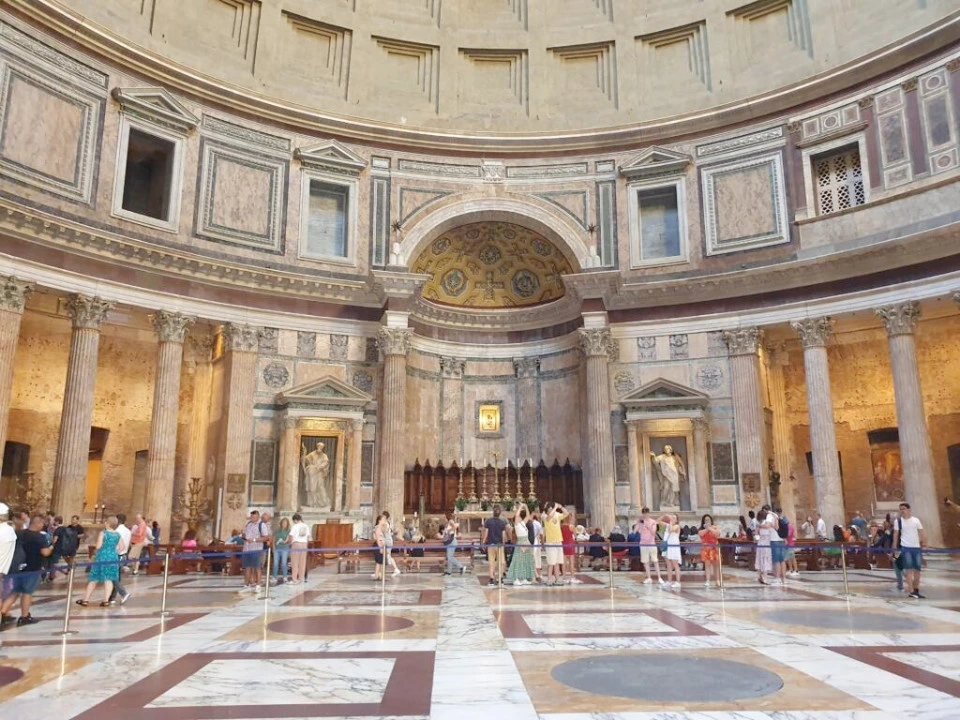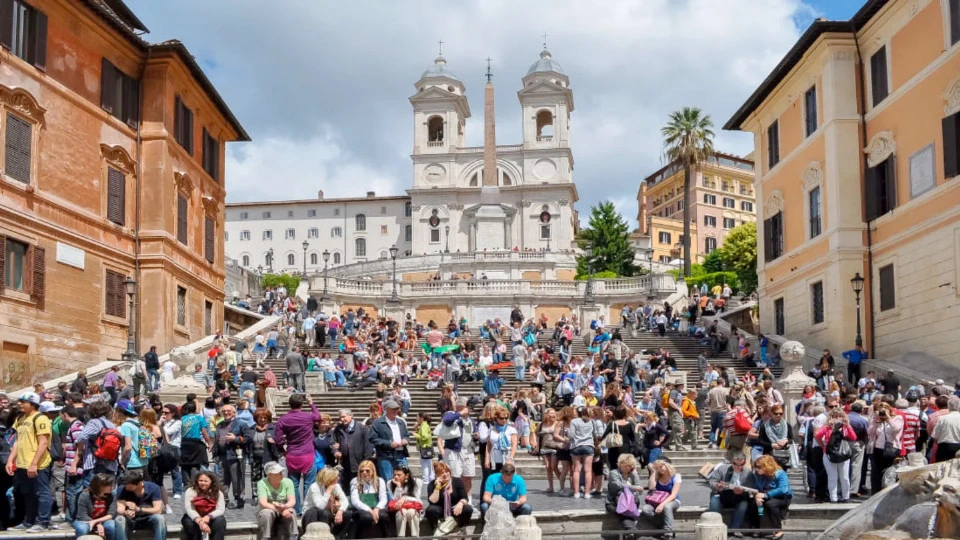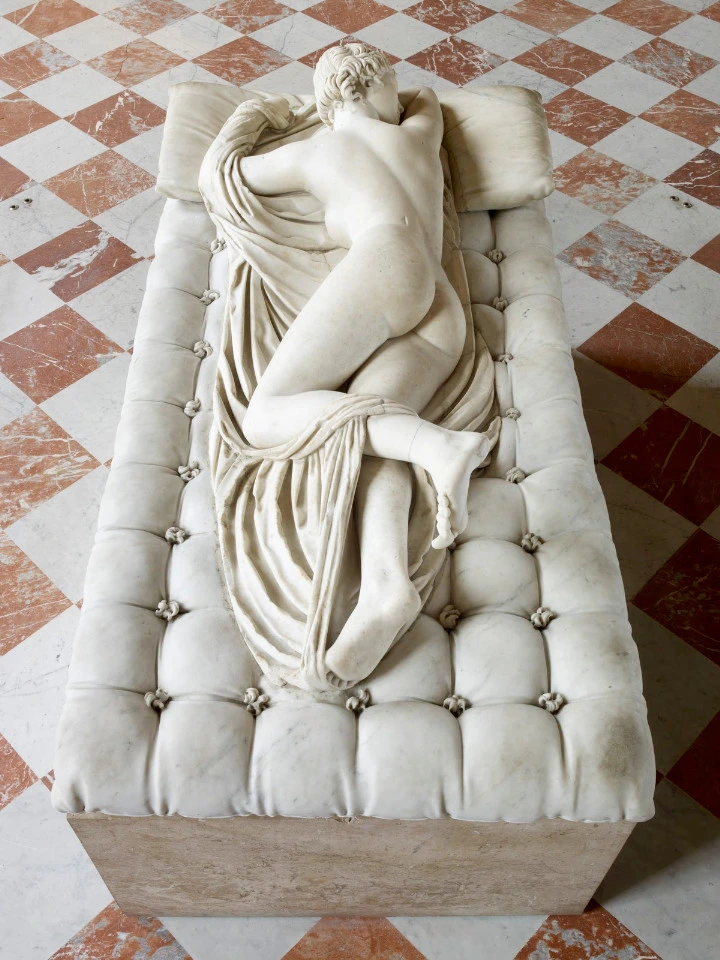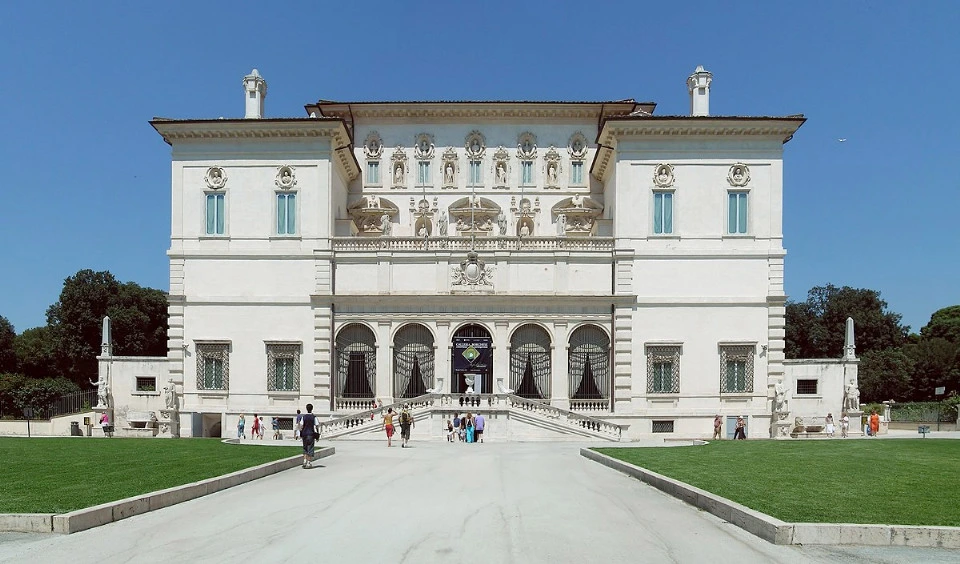 Day 2: The Vatican and Colosseum
On this busy day, you will visit two of Rome's most popular sights, the Colosseum and the Vatican. These can be visited in either order. My recommendation is to start at Vatican City and end the Colosseum. The Colosseum can only be visited on a time slot that is reserved in advance, so there is no rush to get here first thing in the morning. However, the best way to skip the line into St. Peter's Basilica is to go here first thing in the morning, or take a tour of Vatican City that skips the line into the basilica. So, we recommend visiting the Vatican first and then the Colosseum, since this makes the best use of your time. There are several ways to visit Vatican City. You can take a guided tour or visit it independently. We have visited Vatican City independently and on a tour. Taking a tour is more expensive but has several advantages. Taking a tour is much more educational, as a knowledgeable guide will teach you about important sights within the museums and concentrate on the most important things to see. Some tours take you right from the Sistine Chapel into St. Peter's Basilica, which can save you an hour or longer. Yes, a tour is more expensive, but skipping that line is well worth the extra money.
Visit
St. Peter's Basilica
By putting St. Peter's Basilica first, you get to skip the massive line to get through security. And since you have a timed entry ticket to enter the Vatican Museums, you get to bypass this ticket line. The key to making this work is getting to St. Peter's Square early enough that there isn't yet a line (8 am should be fine).
Vatican Museums

Sistine Chapel

The Colosseum

Roman Forum
The Roman Forum and Palatine Hill are a short walk from the Colosseum. They are both included on your entrance ticket into the Colosseum.
Palatine Hill
Acomplex of archaeological excavations, the remains of temples and palaces, and a museum. During the time of the Roman Republic, many imperial palaces were built here, including palaces for Augustus, Tiberius, and Domitian.
Altar of the Fatherland
The Altar of the Fatherland, also called Altare della Patria, the Victor Emmanuel II Monument, or simply the "wedding cake," is one of the most recognizable landmarks in Rome. For free, you can climb the series of staircases to the upper terrace and café. For the best view, ride the elevator (€12 in 2022) to the top of the monument for panoramic views of Rome. From here, you can see all of Rome's major landmarks, including the Colosseum, St. Peter's Basilica, Palatine Hill, and the Roman Forum.
Eat
Alice Pizza
Pizza by the slice. It's great if you are on a budget or are saving your money for dinner.
Borghiciana Pastificio Artigianale

Scialla The Original Street Food

Oro Bistrot
A rooftop terrace that has a spectacular view of the Altar of the Fatherland and the Trajan Forum. They open mid-afternoon and you can have a drink here and then move on or stay for dinner (dinner does not start until 7 pm). Make a reservation in advance for drinks and dinner.
Photos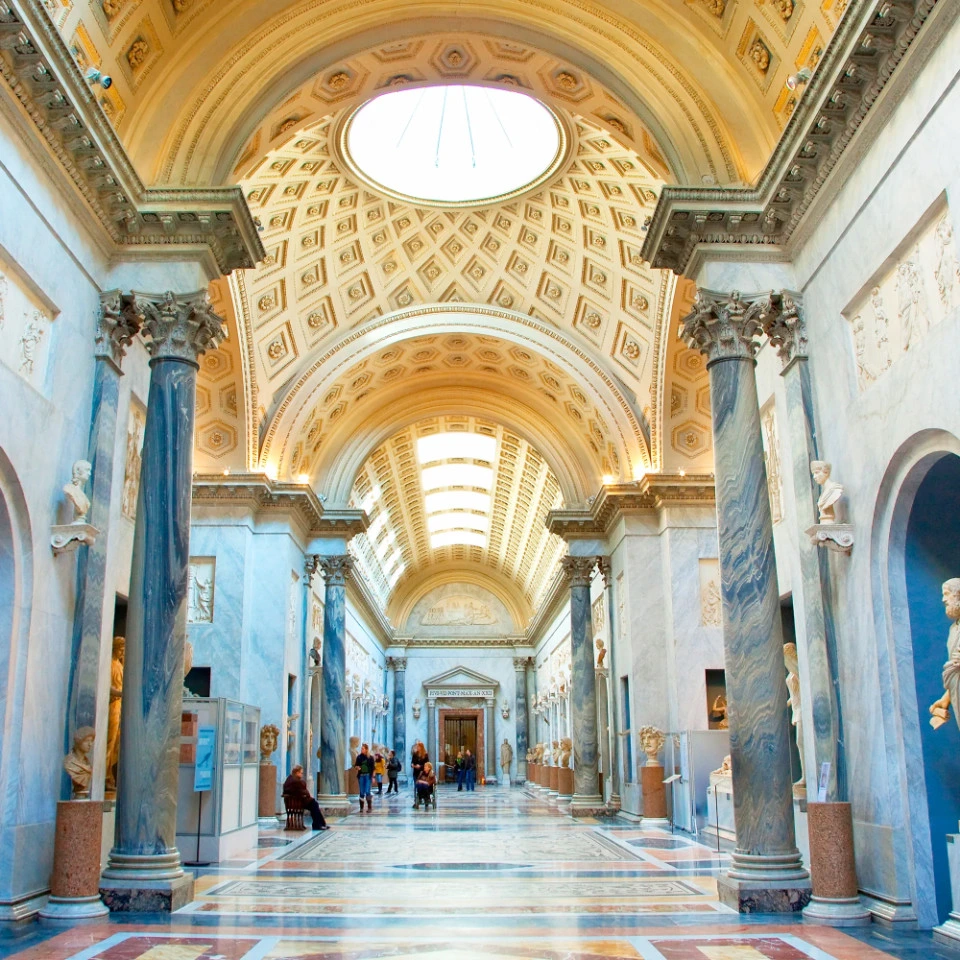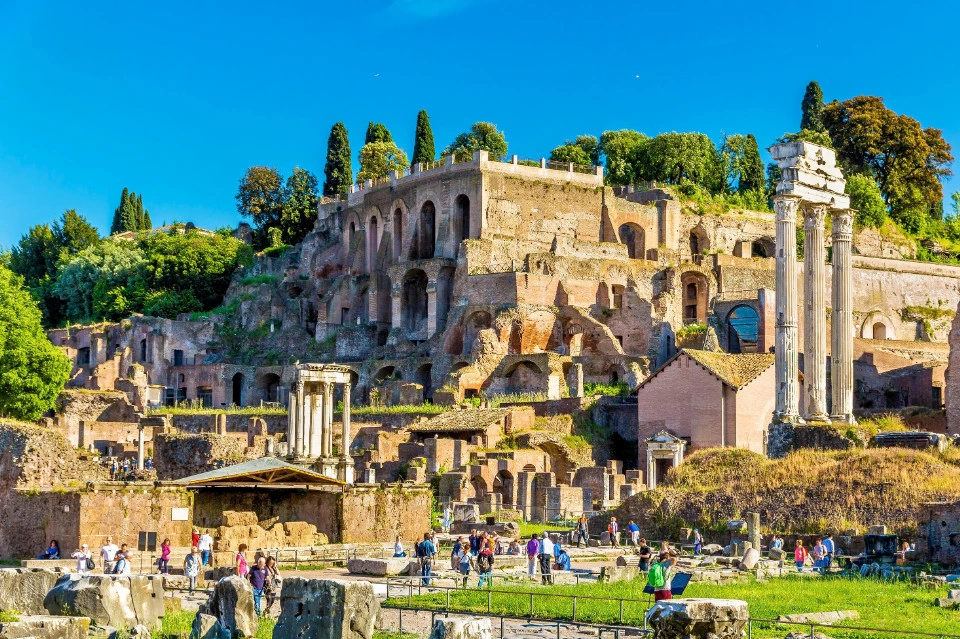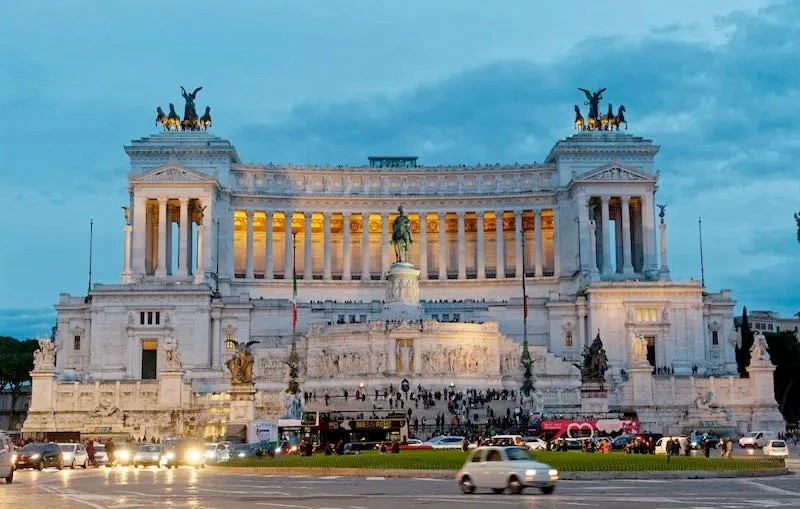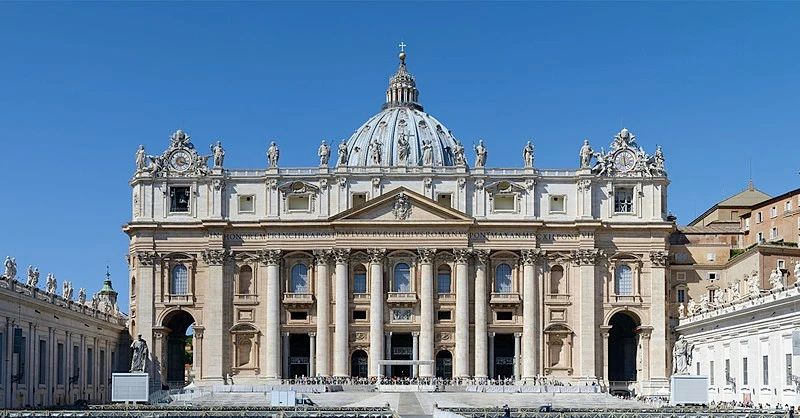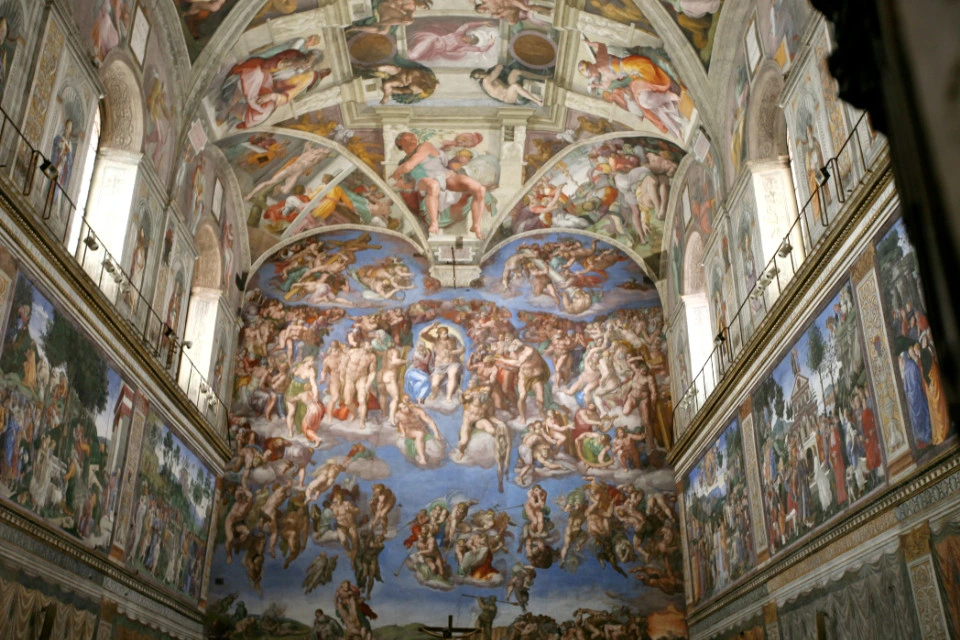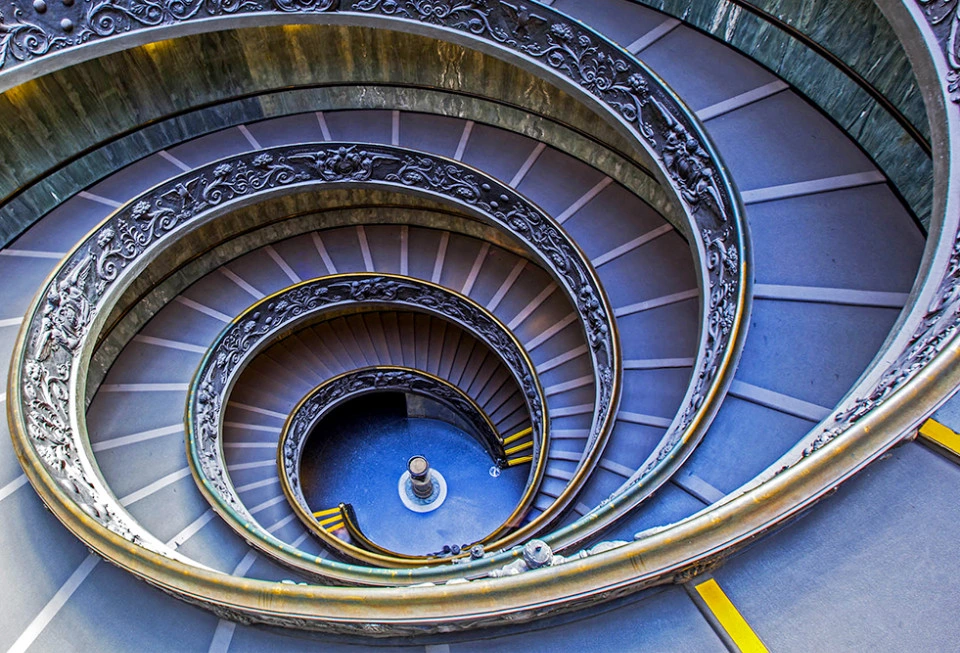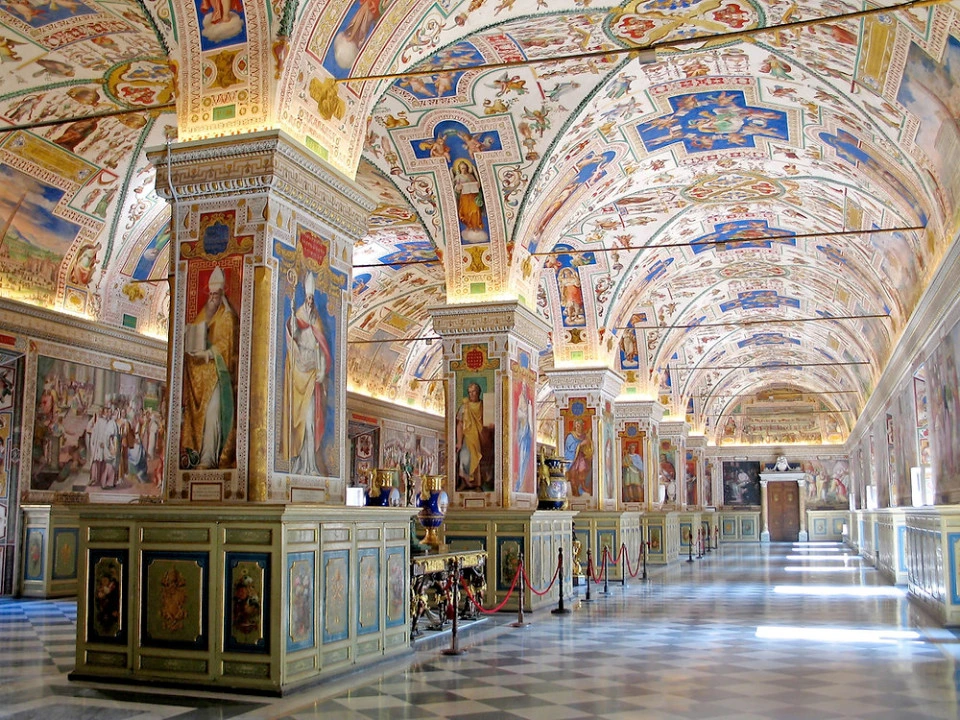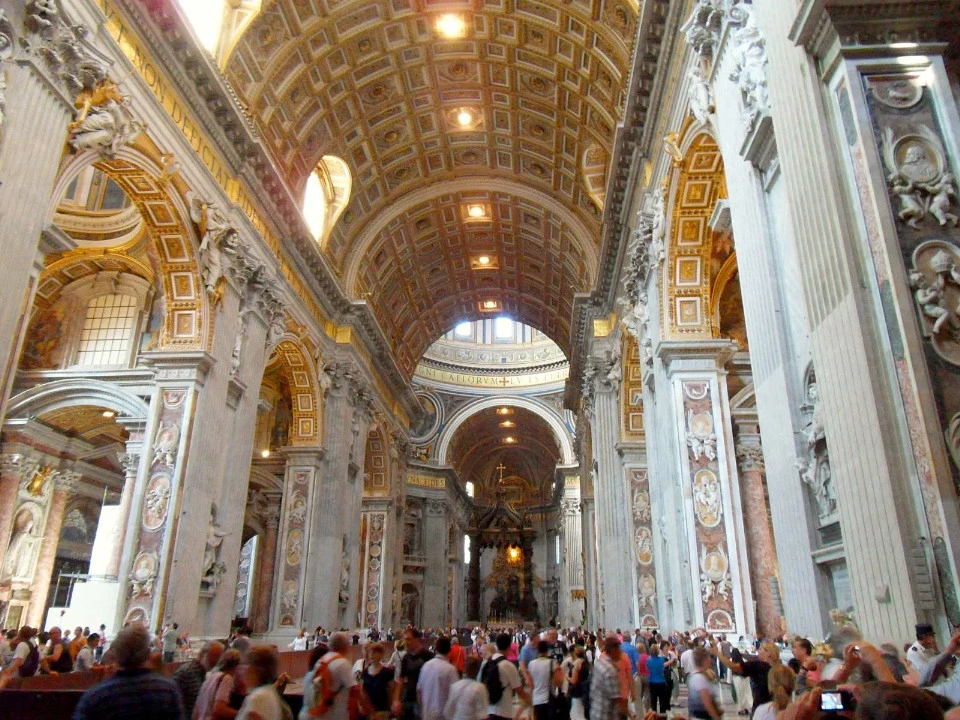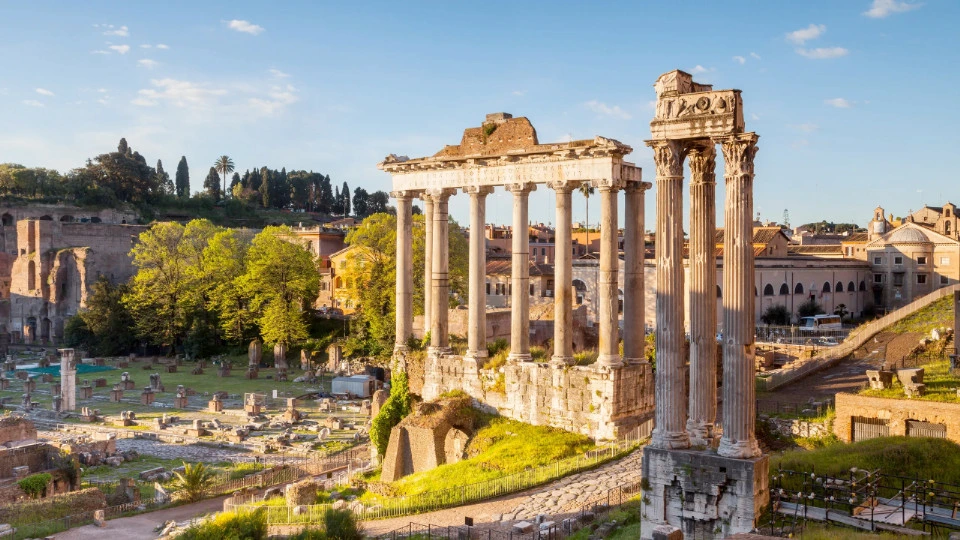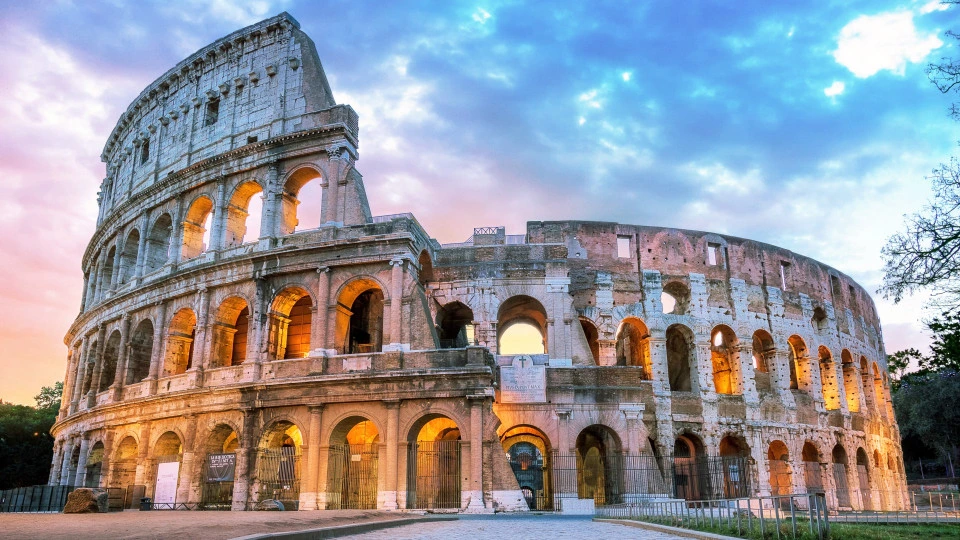 Day 3: Florence (Day 1)
In the morning, check out of your hotel and make your way to the Rome Termini Station. There are several trains per hour that connect Rome to Florence. These range from cheaper, slower, regional trains that might require a connection, to direct, faster trains. Travel times range from one and a half hours up to almost 4 hours. In my opinion, the cost savings aren't worth the longer travel times for the regional trains. Depending on the time of year you will be traveling, it might just be €15 more to take the high-speed Frecciarossa train to Florence. I recommend booking your tickets in advance and choosing a time that gets you into Florence no later than mid-morning. Trains arrive in Florence at the Florence Santa Maria Novella Station. To get to your hotel, you can walk, take the bus, or hire a taxi. Florence is packed with world class art museums, shopping, and numerous domes and towers to climb for breathtaking views of the city. On this 10 day Italy itinerary, you have this afternoon and tomorrow to visit Florence. Like Rome, it will be a bit of a whirlwind.
Visit
Cattedrale di Santa Maria del Fiore
Reservations are mandatory to climb the dome. Without a time slot you will be unable to climb the dome. These time slots tend to sell out days in advance. As soon as you know your dates of travel, I recommend booking your time slot to climb the dome.
The Baptistery of St. John
The Baptistery is one of the oldest buildings in Florence. It stands in Piazza del Duomo across from the Duomo. The giant bronze doors with relief sculptures are the main attraction but go inside to see the beautiful mosaics on the inside of the cupola.
Giotto's Bell Tower
Giotto's Bell Tower, also called the Campanile, is the tall tower attached to the Duomo. For an awesome view of Florence, and a chance to look down on the dome, climb the 414 steps to the top.
Eat
Piazzale Michelangelo
In the evening, go to Piazzale Michelangelo, the best place to watch the sunset in Florence. You can also have an apertif or glass of wine at one of the rooftop bars in Florence.
Stay
Hotel Duomo Firenze
A fantastic location on Piazza del Duomo, which means the Duomo is right on your doorstep. Some rooms have a balcony with incredible views of the Duomo. Rooms are basic, but the view and the location is hard to beat, and this hotel gets very good reviews.
Relais Piazza Signoria
This highly rated hotel is located next to Piazza della Signoria, placing it in central Florence. If you want your own private terrace with an amazing view of Palazzo Vecchio, take a look at the Penthouse Apartment with View. The Penthouse Apartment can accommodate up to five people, making this a great pick for families.
Transit
Roma Termini
In the morning, check out of your hotel and make your way to the Rome Termini Station.
Firenze Santa Maria Novella
Trains arrive in Florence at the Florence Santa Maria Novella Station. To get to your hotel, you can walk, take the bus, or hire a taxi.
Roma Termini → Firenze Santa Maria Novella
Roma Termini → Firenze Santa Maria Novella
Photos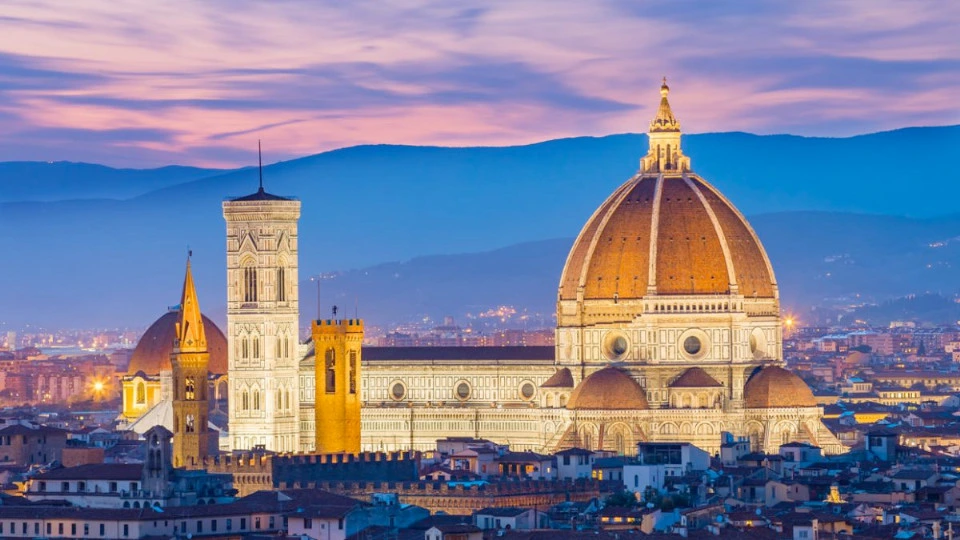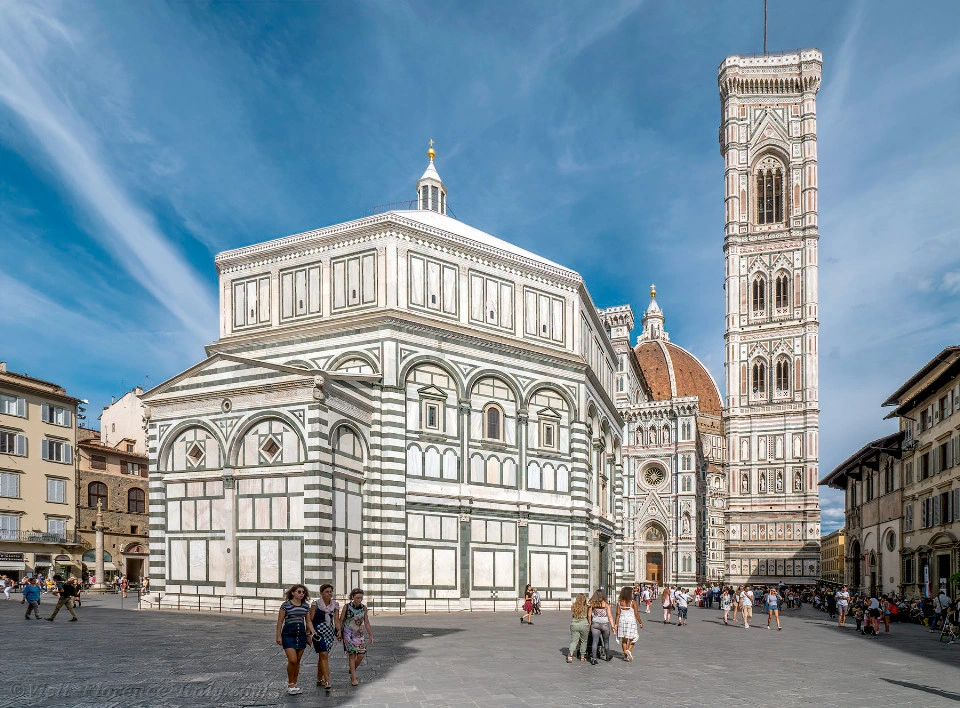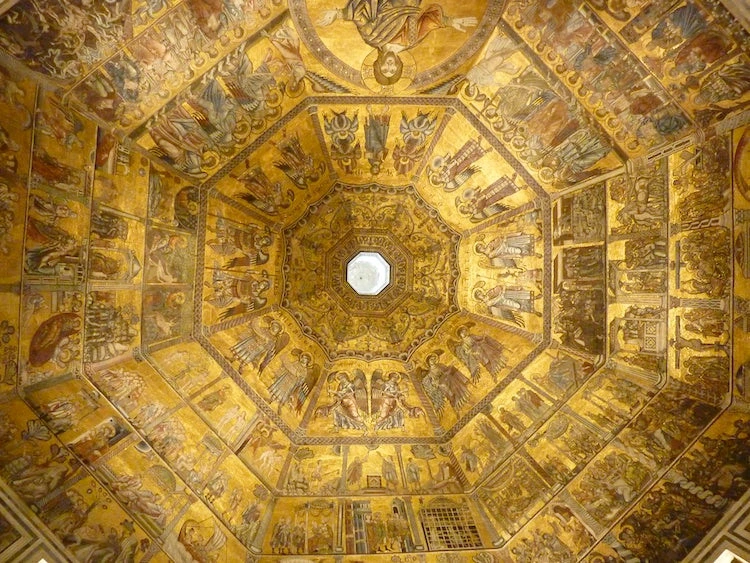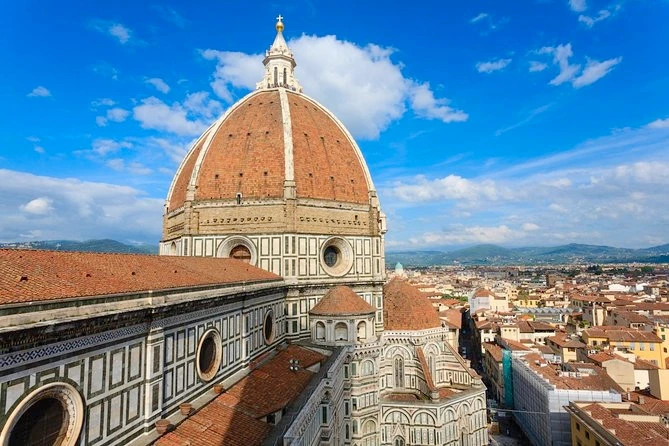 Day 4: Florence (Day 2)
If you have an extra day or two to add to this itinerary, Florence would be a great place to add it. Doing so gives you the time to either slow down and savor Florence, or spend more time day tripping to the hill towns in Tuscany. Start your day at the Accademia Gallery. At this gallery you get to see the statue of David, one of the most famous works of art in the world. This is another place where lines can be legendary so we recommend reserving your ticket in advance or joining a skip-the-line tour.
Visit
Accademia Gallery
The Galleria dell'Accademia di Firenze, or "Gallery of the Academy of Florence", is an art museum in Florence, Italy. It is best known as the home of Michelangelo's sculpture David. It also has other sculptures by Michelangelo and a large collection of paintings by Florentine artists, mostly from the period 1300–1600.
Palazzo Vecchio
Stroll through the historic heart of Florence to Palazzo Vecchio (1 km, about 15 minutes). The Palazzo Vecchio is the town hall of Florence. Go inside to tour the museum, take a tour of the Roman Ruins, or, you can do our favorite activity, climb the Arnolfo Tower.
Uffizi Gallery
This world famous art museum contains works of art by Renaissance artists Leonardo da Vinci, Botticelli, Michelangelo, and many more. Lines can be long to enter the Uffizi. Skip the line by reserving your ticket in advance or using the Firenze Card to skip the ticket line.
Boboli Gardens
If you are still doing well on time, stroll across Ponte Vecchio to Boboli Gardens. Once here, you can tour Pitti Palace, see more sculptures, and get another wonderful view of Florence.
Eat
Central Market
From Accademia Gallery, walk to San Lorenzo Market (8 minute walk). This outdoor market is a great place to shop for pottery, leather goods, and souvenirs. Then go inside of Mercato Centrale. This is a great place to gather food for a picnic lunch.
View on Art Rooftop Cocktail Bar
From this outdoor rooftop terrace, you look across just a few rooftops to the Duomo. You are close enough that you can see people on top of the Campanile and the dome. From this angle, the lighting is perfect on the Duomo in the late afternoon and early evening.
Divina Terrazza Rooftop Bar
Sitting on top of Grand Cavour Hotel, with a location between the Duomo and Palazzo Vecchio, is one of our favorite rooftop bars in Florence.
SE·STO on Arno Rooftop Bar
The view from this rooftop bar is one of the best in Florence. From here, you look out over the rooftops and can see many of the city's famous landmarks: the Duomo, Palazzo Vecchio, Ponte Vecchio, and the Arno River.
Fishing Lab Firenze
The NH Collection Palazzo Gaddi Hotel is a 4-star hotel in the historic center of Florence. This rooftop bar sits on the top floor of the hotel and offers stunning views of the Duomo and Palazzo Vecchio.
Photos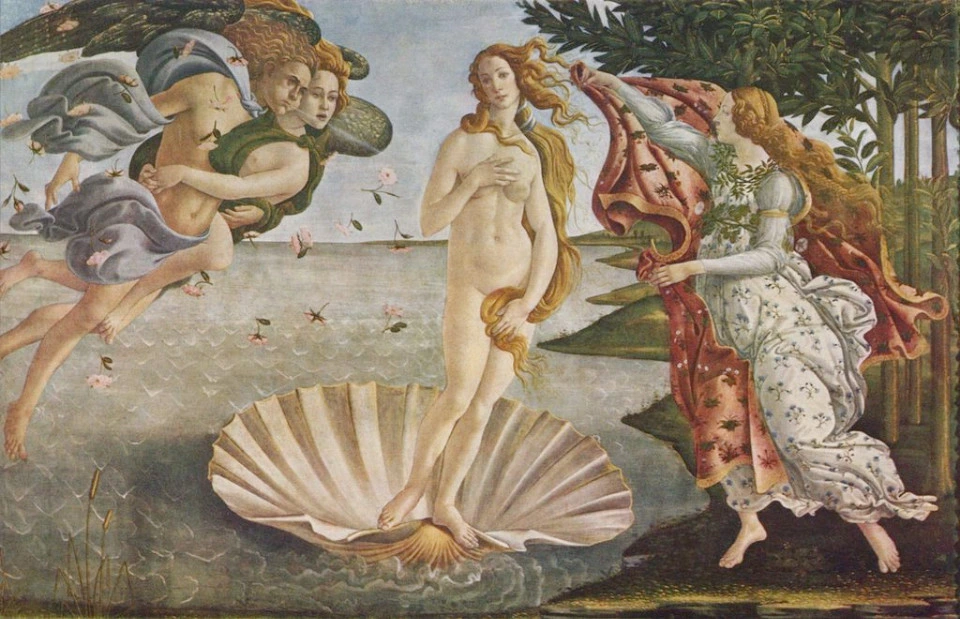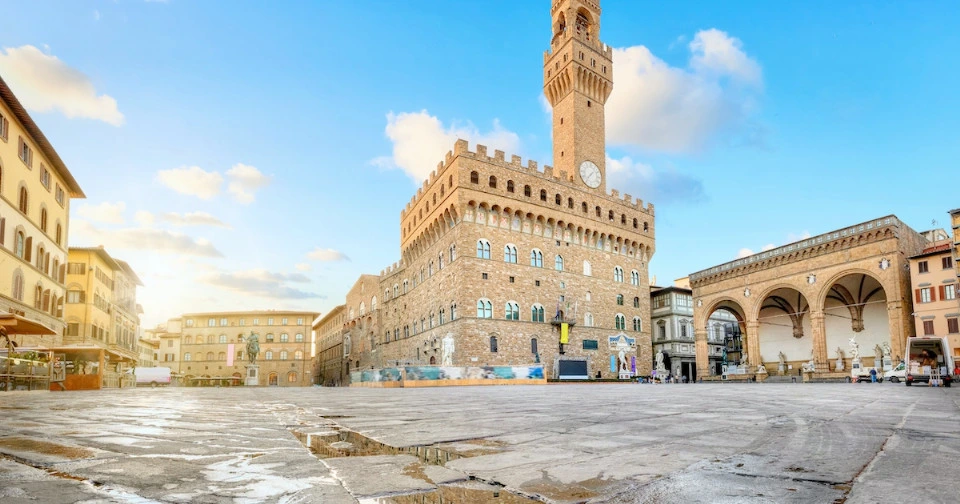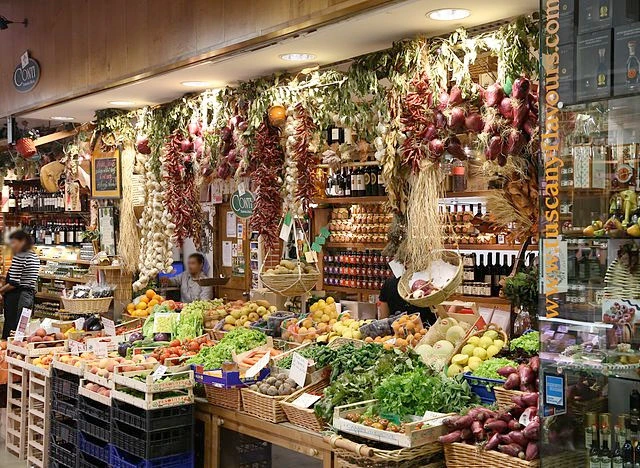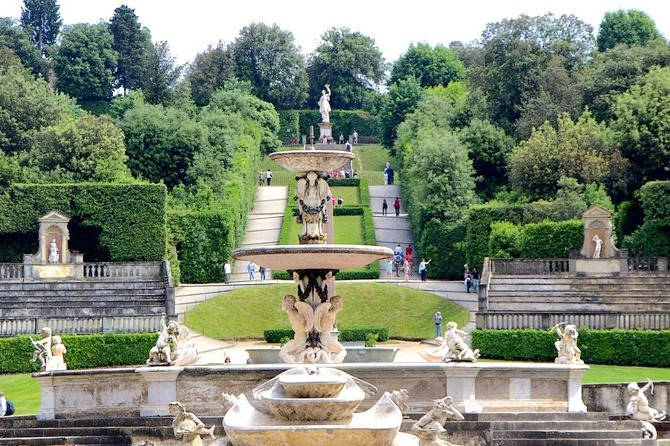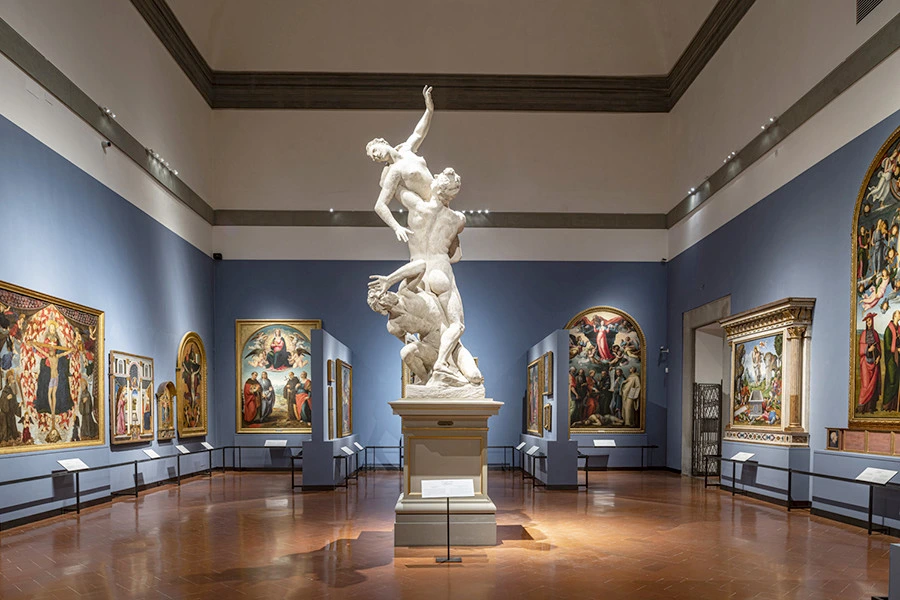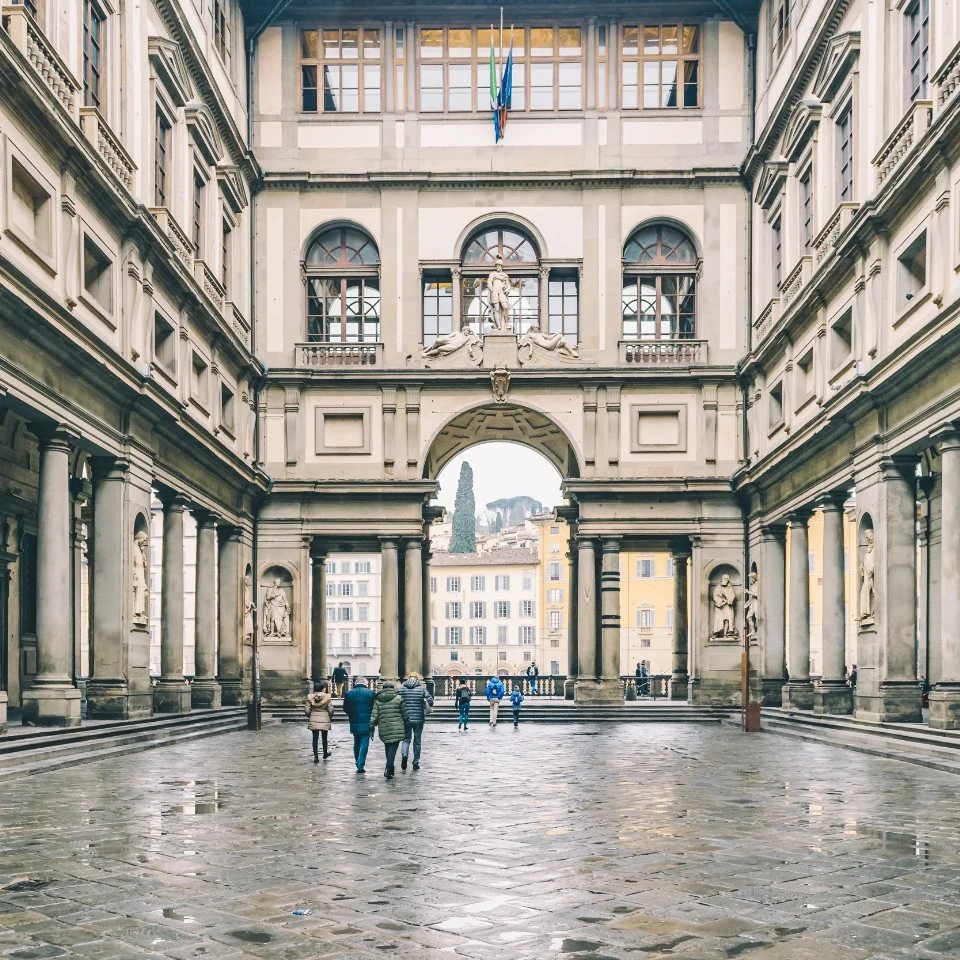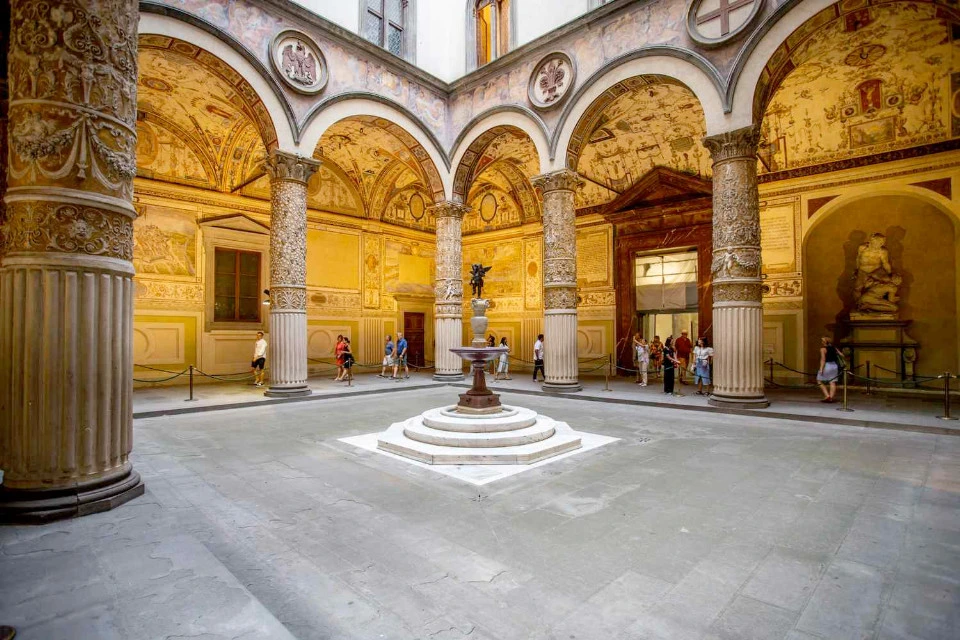 Day 5: Tuscany Day Trip
Today, day trip into Tuscany. There are several ways to do this. You can book a tour, hire a driver, rent a car and set out on your own, or visit one or two towns by bus. We toured Tuscany by bus and by rental car. The bus was a nightmare, at least when we did it in 2014. At several locations, the buses failed to show up, leaving us (and many other travelers) stranded at the bus stations for hours. Renting a car for the day is more expensive, but we had a lot more freedom and we could visit towns that buses do not travel to. Traveling by a small group tour is a nice way to go. For a little more money, hiring a driver is a great way to tour Tuscany.
Visit
Siena
Siena is one of the best day trips from Florence for several reasons. For one thing, it is cheap and easy to get to. Siena is one of the best towns to visit by bus, making this a great day trip option for those on a budget. Siena is one of our favorite cities in Tuscany. With its incredible Duomo, picturesque main square (Il Campo), medieval streets to explore, wonderful collection of restaurants, and the views from the top of Torre del Mangia, there is plenty here to keep you busy all day.
Monteriggioni
Monteriggioni is a small, walled town in Tuscany, Italy. A visit here is quick, with a stroll through town and a walk on the walls topping the list of things to do in Monteriggioni. Monteriggioni is located just outside of Siena, so these two towns can easily be grouped together on a day trip from Florence.
San Gimignano
San Gimignano is one of the most popular day trips from Florence. It is easy to get to, fun to explore, and included on a lot of tours of Tuscany. With that being said, it will also be one of the most touristy towns in Tuscany to visit, so if you prefer less touristy destinations, we recommend places like Cortona and Montalcino over San Gimignano. San Gimignano is famous for its medieval towers. In fact, San Gimignano has more medieval towers than any other hill town in Tuscany. Climbing these towers for a view over the town and the Tuscan hillside is one of the best things to do in San Gimignano. It's also a wonderful place to go shopping and dine on local foods.
Eat
Il Ceppo Toscano
"Love the steak! Tender and juicy, perfect seasoning. Fast services. Good interior. We try the fiorentina steaks , other grill meat and pasta, all delicious."
Ristorante Il Feudo
"A gorgeous meal in a fantastic square, the waiters were so friendly and recommended delicious options. We can not wait to come back!"
Osteria Permalico
"I was very happy i found this place. Although its outer appearance does not say much, on the inside, it feels warm and classy. People in service were very helpful, polite and attentive"
Transit
Rental car center, Florence Airport, Peretola, Italy
"We toured Tuscany by bus and by rental car. The bus was a nightmare, at least when we did it in 2014. At several locations, the buses failed to show up, leaving us (and many other travelers) stranded at the bus stations for hours. Renting a car for the day is more expensive, but we had a lot more freedom and we could visit towns that buses do not travel to."
Photos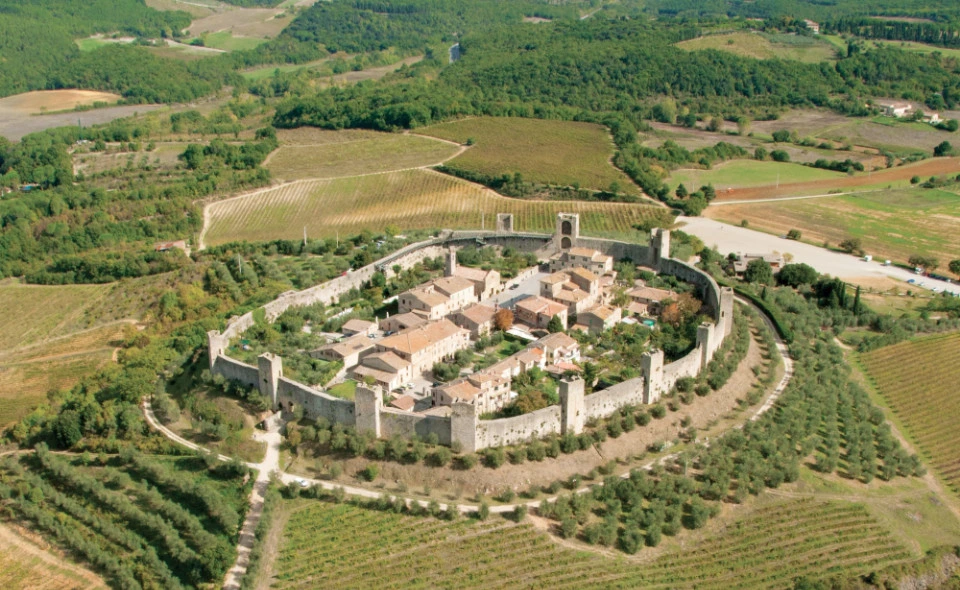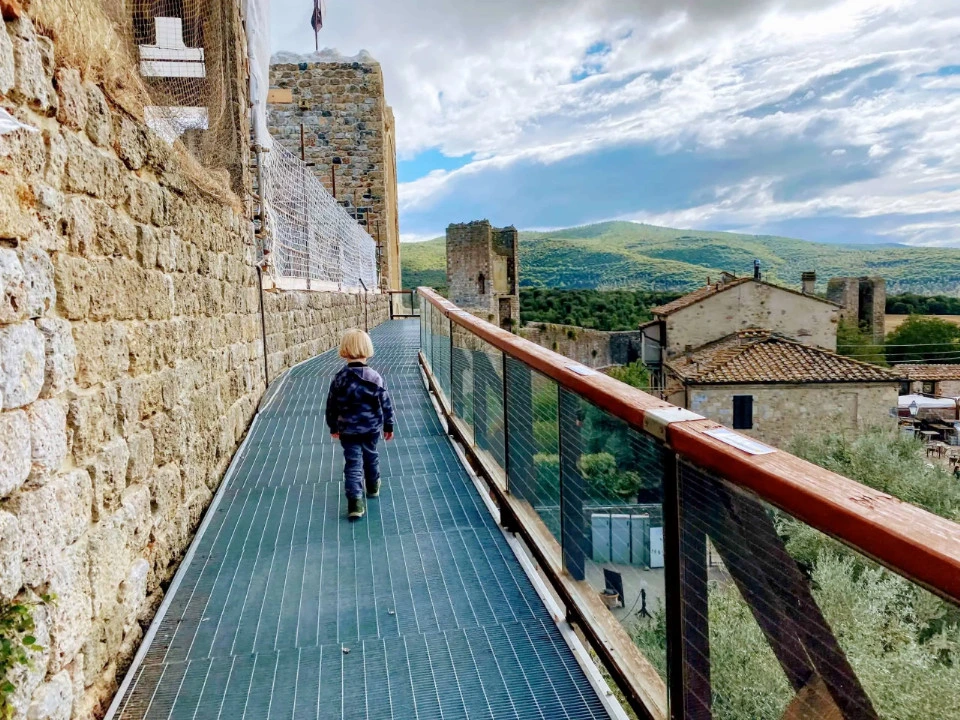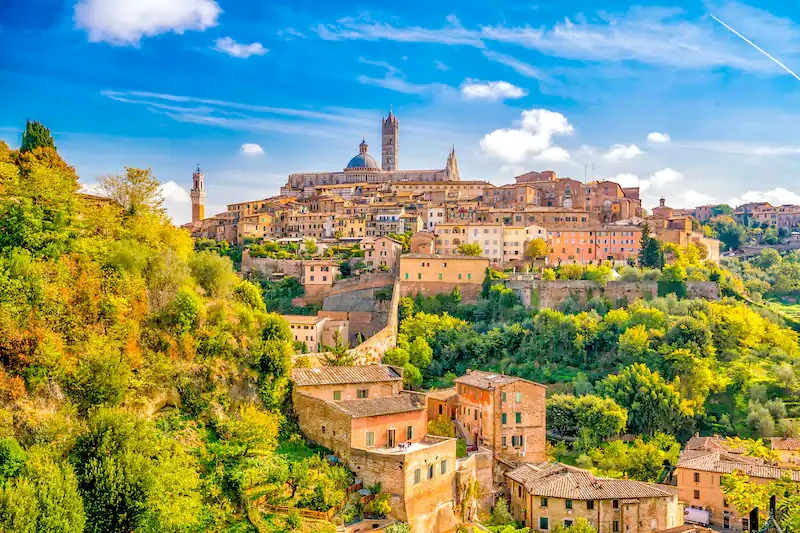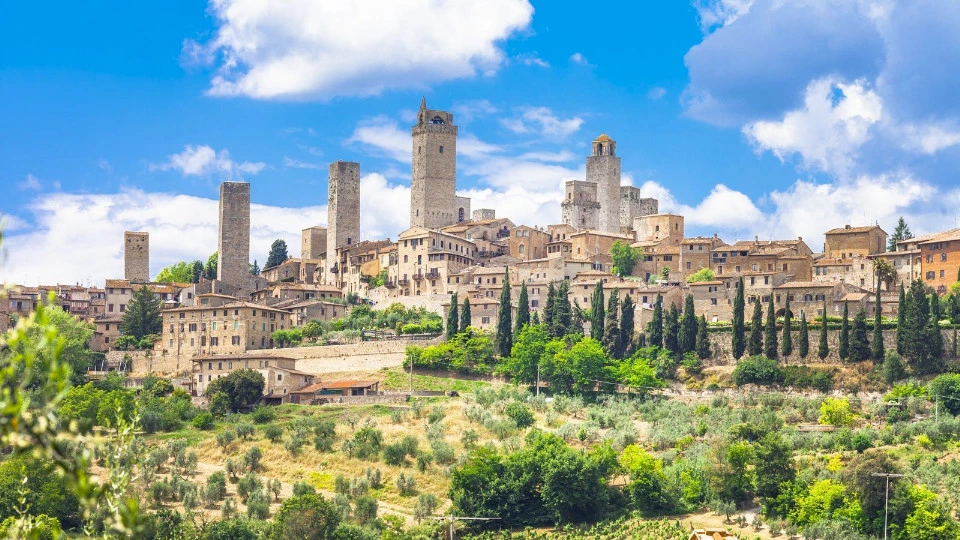 Day 6: Cinque Terre (Day 1)
In the morning, travel by train from Florence to the Cinque Terre. From Florence, it takes between an hour and a half and three hours to get to the Cinque Terre. The train arrives in La Spezia or Monterosso, where you will then get on the local train that links all five towns of the Cinque Terre. For train schedules, pricing, and to purchase your tickets, visit italiarail.com. If you want to see the Leaning Tower of Pisa, it is easy to add on to today's itinerary. Take the train from Florence to Pisa, store your luggage in the luggage storage center in the Pisa train station, and spend a few hours visiting Pisa. Retrieve your luggage and then take a second train to the Cinque Terre. The Cinque Terre is a UNESCO World Heritage Site and one of Italy's most photogenic destinations. Five colorful towns are perched on the dramatic coastline of Italy. Each town offers something a little bit different than the others, and part of the fun of visiting the Cinque Terre is picking your favorite one. Once in the Cinque Terre, check into your hotel. Spend the rest of the day exploring the town where you are staying. For a great sunset spot, visit Riomaggiore and walk down to the waterfront.
Visit
Manarola
Bequeathed with more grapevines than any other Cinque Terre village, Manarola is famous for its sweet Sciacchetrà wine. It's also awash with priceless medieval relics. The bustling main street and waterfront promenade are still lined with fishing boats and other such reminders of everyday village life. Punta Bonfiglio, a short uphill hike, has fabulous views and a playground with a bar (or a bar with a playground, depending on your priorities).
Corniglia
Corniglia is the "quiet" middle village that sits atop a 330ft-high rocky promontory surrounded by vineyards. It is the only Cinque Terre settlement with no direct sea access, although steep steps lead down to a rocky cove. Narrow alleys and colorfully painted four-story houses characterize the ancient core, a timeless streetscape that was namechecked in Boccaccio's Decameron.
Riomaggiore
Riomaggiore is a village and commune in the province of La Spezia, situated in a small valley in the Liguria region of Italy. It is the first of the Cinque Terre one meets when travelling north from La Spezia.
Eat
Pizzeria Masaniello
"The staff spoke English. Pizza was amazing. Place is full, but clean! Toilets clean. The tiramisu? The best we have ever had! We had fun, we ate good! Definitely recommend!"
Osteria Da Bartali
"Be sure to reserve a table! You can't miss this amazing restaurant in LA Spezia. They sat us at a wonderful table and made great suggestions. Everything was amazing and as a foodie, I HIGHLY recommend this jewel of an Osteria."
Stay
Hotel Birillo - La Spezia - Italy
"Everything was perfect!! The rooms was beautiful and very clean, the breakfast was absolutely amazing! and the personel was kind, friendly and helpful :) I will be back to La Spezia, for sure, and I will stay here again."
Le 5 Terre La Spezia
"We stayed for one night in manarolla room and we had a pleasant night. The dacoration was modern and cosy. The only disadvantage was that there was no balcony. The location was perfect as it was very close to train station and to the center."
Transit
Firenze Santa Maria Novella
Depart for Cinque Terre
Stazione La Spezia Centrale

Firenze Santa Maria Novella → Stazione La Spezia Centrale
Firenze Santa Maria Novella → Stazione La Spezia Centrale
Photos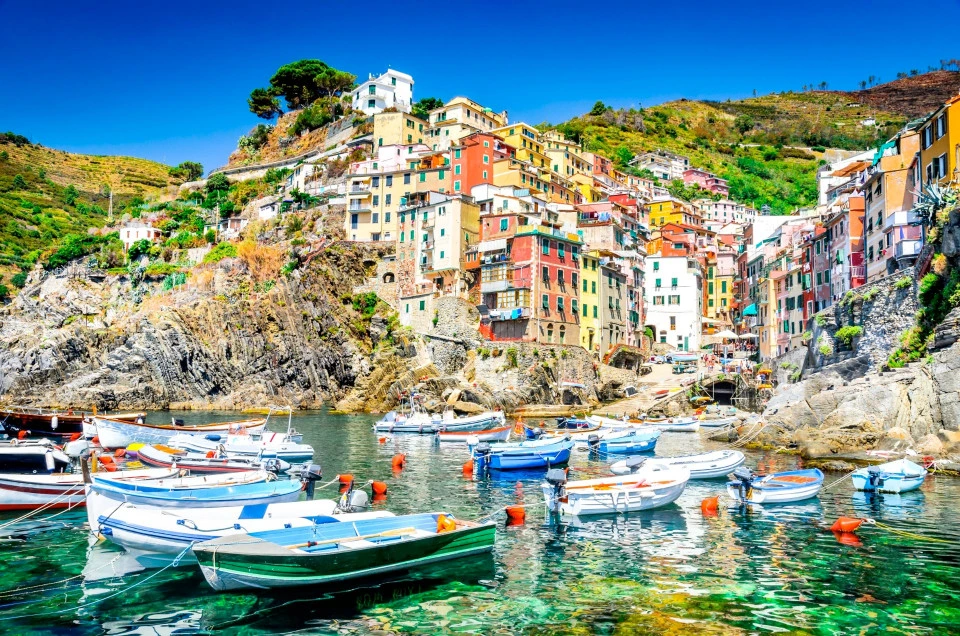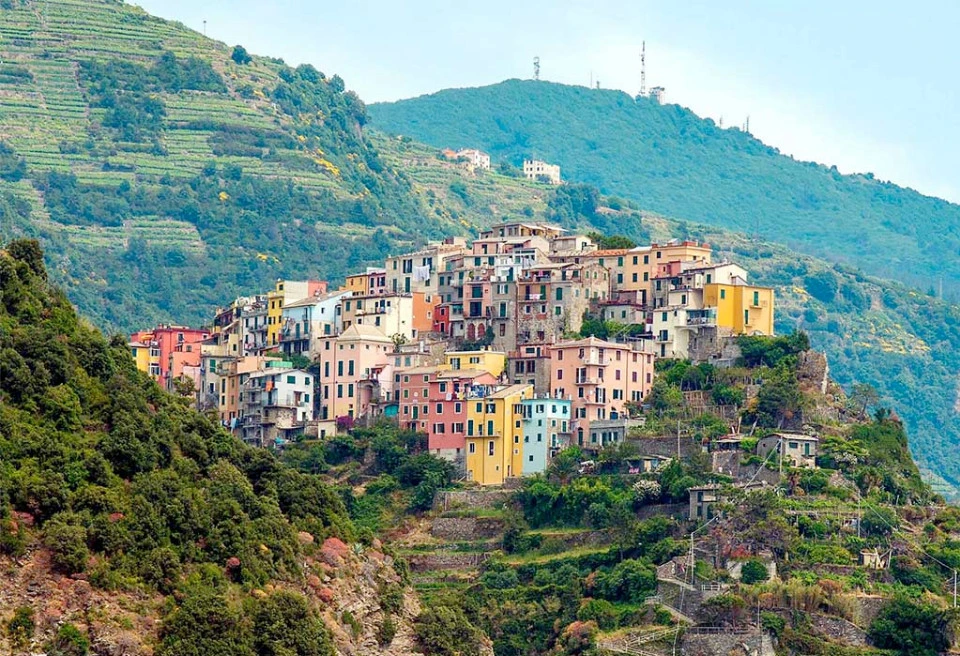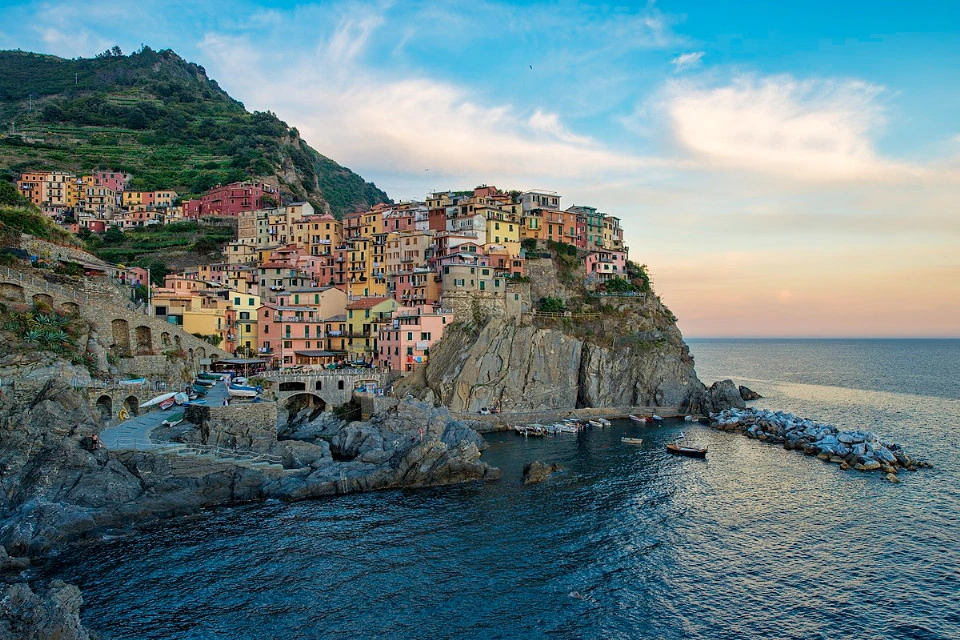 Day 7: Cinque Terre (Day 2)
Today, tour the Cinque Terre. You can tour the Cinque Terre by train, bus, boat, or by foot. Hiking from town to town is one of the best ways to experience the Cinque Terre. Exploring each of the towns is wonderful, but some of the best views of the Cinque Terre come from the hiking trails. And since the train also connects all five towns, you don't need to hike the entire distance. You can mix it up, alternating between using the trains and the hiking trails to get between the towns. If you choose to hike the entire distance, it is 11 km one way and takes about 5 hours, not including time to explore each town. In order to hike the trail, you have to purchase a ticket. There are various options for this, but the ticket is absolutely necessary. At every town we had to pass a checkpoint and show our tickets. We purchased the Treno Cinque Terre Card, which gave us unlimited trips on the trains for the day and access to the hiking trails. If the idea of hiking from town to town does not sound like your idea of fun, you can purchase a train ticket and use the train to hop from town to town. You can also take a guided tour from La Spezia where you visit several of the towns with an experienced guide.
Visit
Vernazza
Vernazza is one of the 5 centuries-old villages that make up the Cinque Terre, on northwest Italy's rugged Ligurian coast. Colorful houses surround its small marina. The Santa Margherita di Antiochia Church has a bell tower topped by an elegant cupola. Clinging to the rocks, Doria Castle is a medieval defensive structure with a cylindrical tower. The Belforte bastion is just below it.
Monterosso al Mare
Explore Monterosso al Mare. The last of the five villages along the Cinque Terre strip, Monterosso al Mare is the most visited, largely because it has the only sizable sand beach and the biggest hotels. Though it can get very crowded with tourists during the peak summer months, Monterosso is still delightful.
Ruins of Doria Tower
"A MUST! I was built in the year 1000. This place is beautiful, from above you can appreciate the town with a panoramic and unique view. "
Sentiero Monterosso - Vernazza
This is one of the most popular stretches of the Azure Trail. The route, which connects Vernazza with Monterosso, is the most intriguing and tiresome, but the panoramic views are incredible! See more at https://www.cinqueterrehike.com/en/blue-trail-vernazza-monterosso
Statua del Gigante
"Pretty cool section of coastline in northwestern Italy. The "giant" is holding up a massive rock slab much to the delight of those below. It's a fun attraction."
Eat
Enoteca Internazionale
"Great wine bar with a large selection of wines and food. We came in the mid afternoon and started with a couple glasses of wine and a shared toast tasting board then ordered a tasting flight of the local dessert wines that were out of this world good! If you like sweet wines don't pass up tring one or all of the local sweet wines."
Pirasca ittiturismo
"This restaurant is everything you want in Vernazza. It has a view, great drinks, and tasty food. We got the pesto lasagna and a mussels pasta. Everything on the main street was packed but this was peaceful and relaxed."
Transit
Stazione La Spezia Centrale

Monterosso

Vernazza

Photos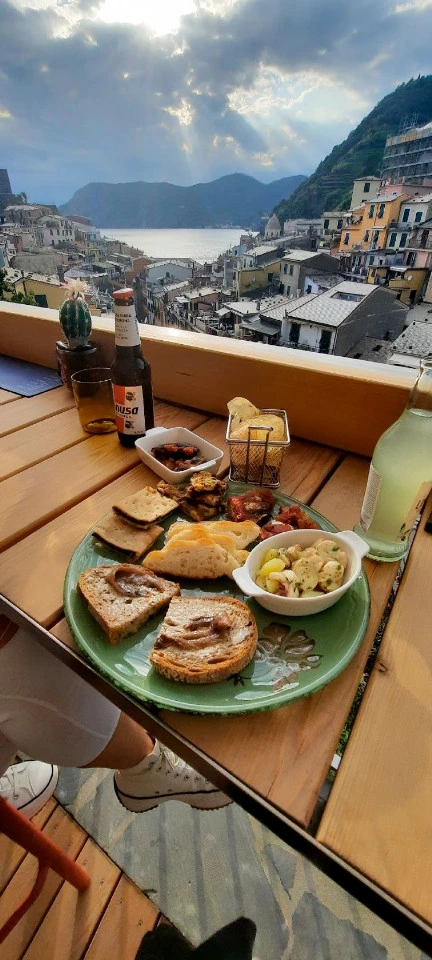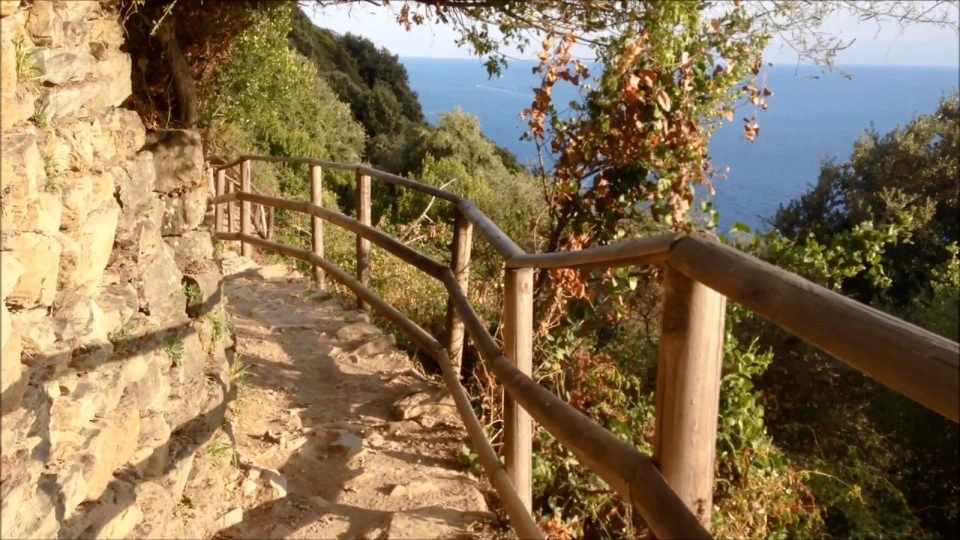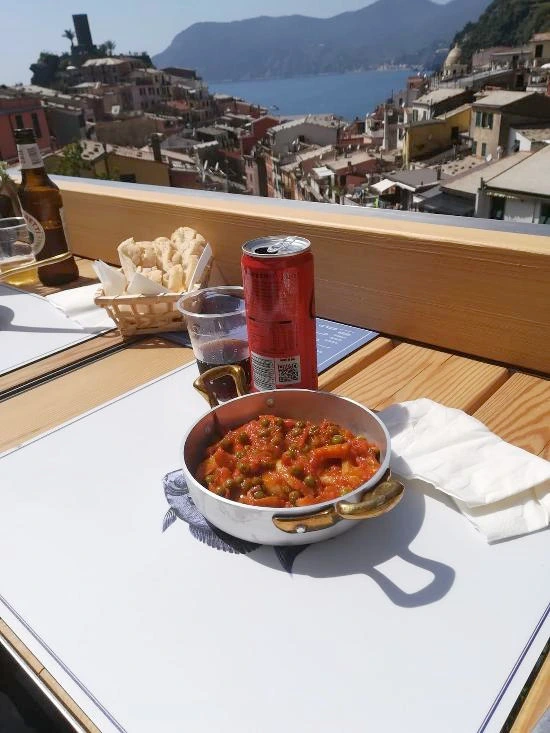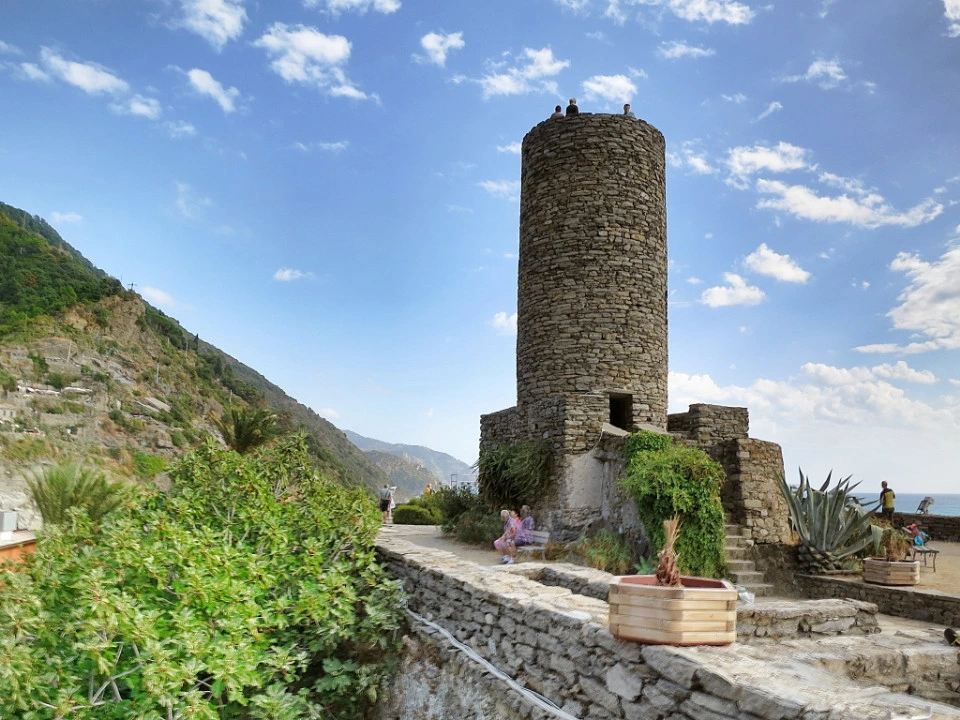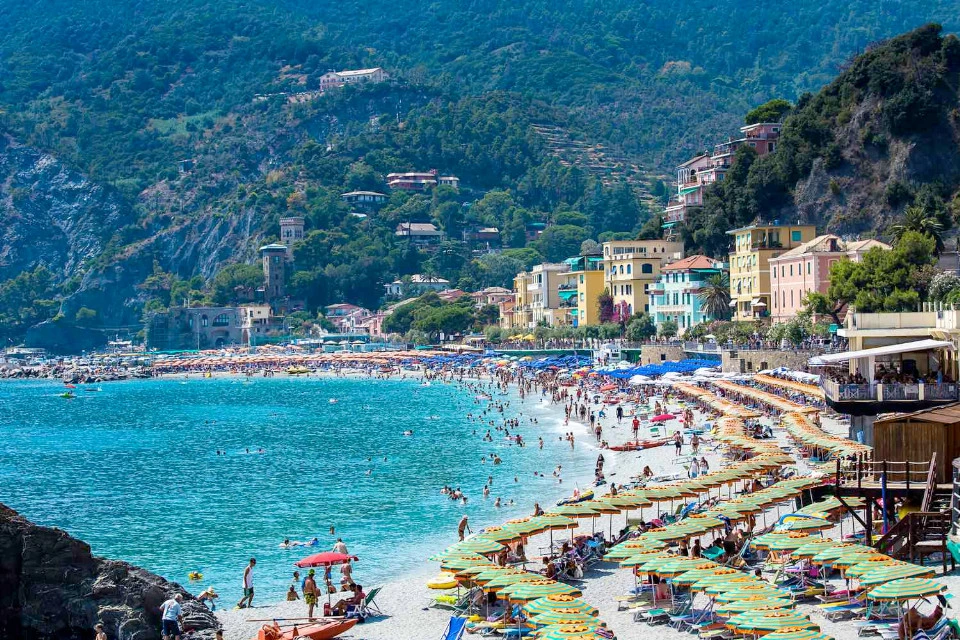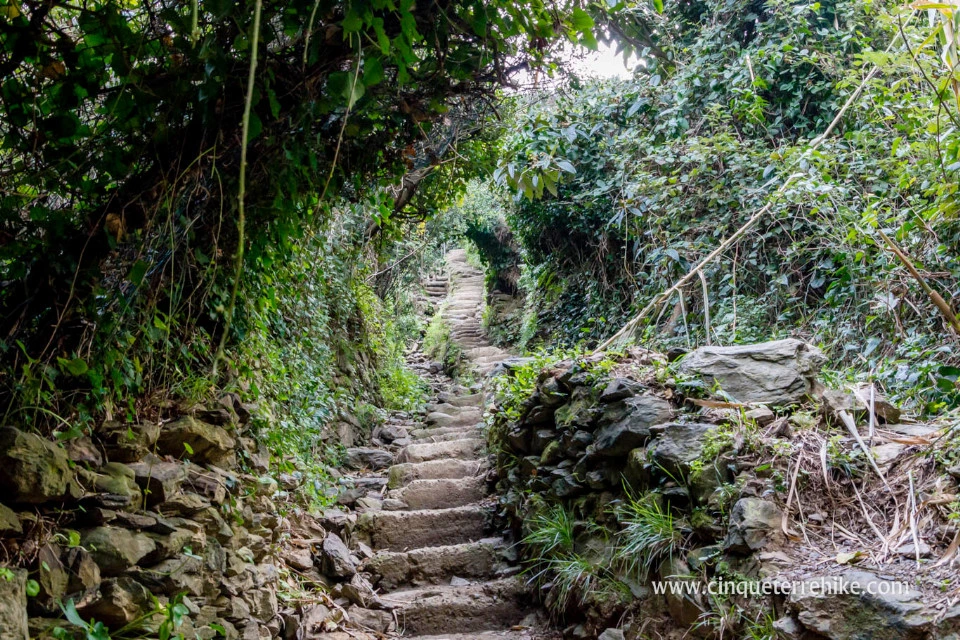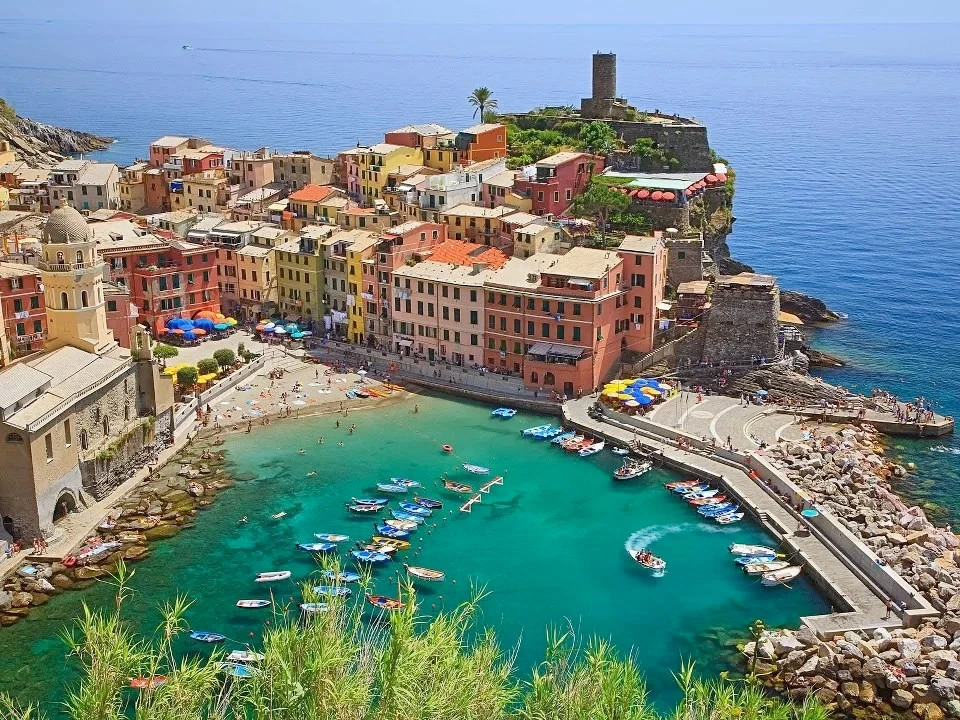 Day 8: Travel to Venice
There are no direct trains from the Cinque Terre to Venice. You will have to transfer at least one or two times, depending on where you stay in the Cinque Terre. If you stayed in one of these Cinque Terre towns (Manarola, Vernazza, Corniglia, or Riomaggiore) you will first have to travel to La Spezia or Monterosso. From La Spezia and Monterosso, you will then travel through Florence, Milan, Genova, Bologna, or another Italian city, with 1 to 2 transfers. The quickest journey is 4 hours but it can take up to 7 hours to get to Venice. I found quicker routes from La Spezia than from Monterosso. For example, if you are staying in Riomaggiore, you will take the local train to La Spezia. From La Spezia, you will take a regional or high-speed train to Milan or Florence, then transfer to a train to Venice. Ideally, schedule the earliest train that you can with the quickest travel time, in order to maximize your time in Venice. Book a train that arrives at the Venezia Santa Lucia station, which is in the city center of Venice. If you book a ticket to the Venezia Mestre station, which is on the mainland, you will have to take a bus or train to the city center.
Visit
Campanile di San Marco
St Mark's Campanile is the bell tower of St Mark's Basilica in Venice, Italy. The current campanile is a reconstruction completed in 1912, the previous tower having collapsed in 1902. At 98.6 metres in height, it is the tallest structure in Venice and is colloquially termed "el paròn de casa".
Museo Correr
The Museo Correr originated with the collection bequeathed to the city of Venice in 1830 by Teodoro Correr. A member of a traditional Venetian family, Correr was a meticulous and passionate collector, dedicating most of his life to the collection of both works of art and documents or individual objects that reflected the history of Venice.
Clock Tower
"The Clock Tower in Venice is a captivating symbol of the city's rich history. Its intricate design and striking clock mechanism are truly remarkable. Climbing to the top rewards you with breathtaking panoramic views of Venice. A must-visit attraction that takes you back in time and leaves you in awe."
Eat
Caffè Florian
"An iconic caffè in Venice dated back to 1720. Live music from their own orchestra every evening and the best view on Piazza San Marco. You are back in time to enjoy a wonderful evening. Please be aware that there is a overcharge fee of 6€/person for the live music, but it is worth."
Rossopomodoro
"We had dinner twice at this place! We love the pizza and handmade pasta. Recommended by our hotel it is a must try restaurant! The only restaurant in Venice does the same pizza as naples. It's not a super fancy restaurant but the food is good and good value for money!"
Stay
Hotel Firenze
This boutique hotel is located very close to St. Mark's Square. The rooms are elegantly decorated and you can enjoy breakfast from the rooftop terrace. They offer single, double, and triple rooms.
Hotel Serenissima
It is possible to find a budget hotel in San Marco! This hotel offers double rooms, triple rooms, and even a one-bedroom apartment at reasonable prices. Hotel Lisbona is located just a 5 minute walk from St. Mark's Square. Rooms are decorated in a traditional Venetian style.
Transit
Milano Porta Garibaldi
Transfer from here to Venice.
Stazione di Venezia Santa Lucia
Beginning sometime in 2023, visitors will have to make a reservation in advance and pay a fee, in order to visit Venice. The details are still being worked out.
Photos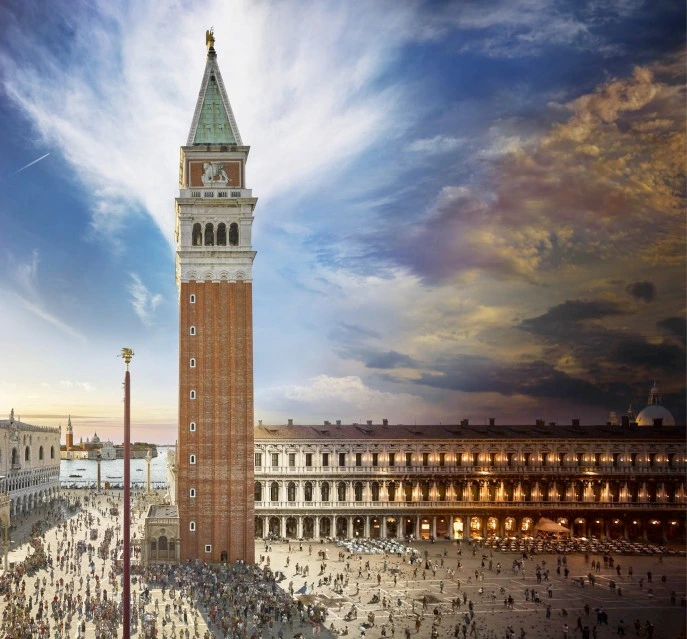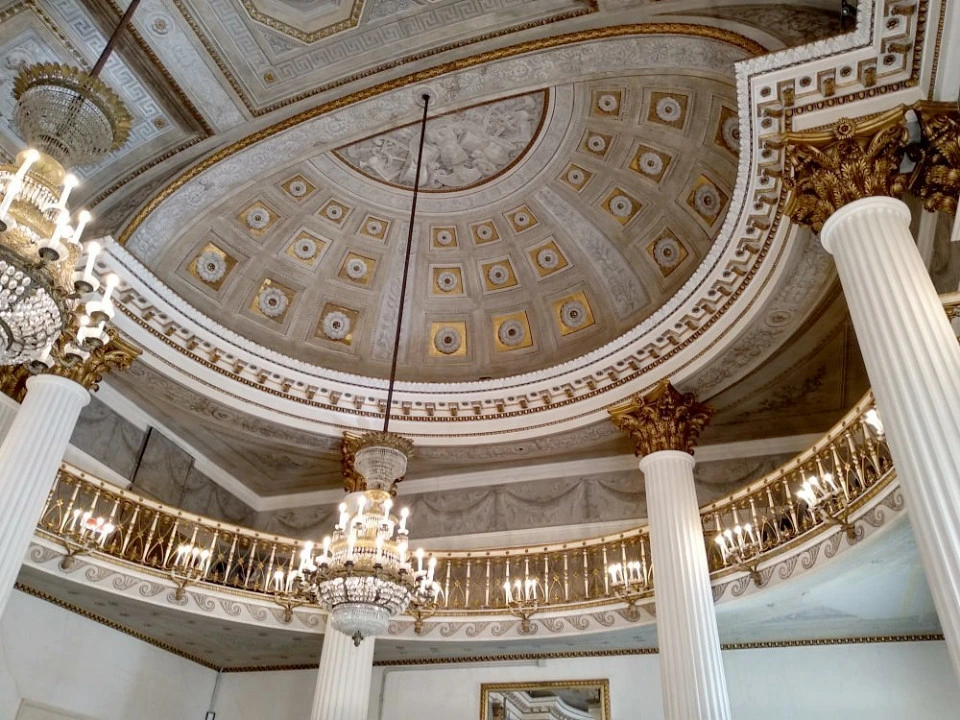 Day 9: Venice - Full Day
Our favorite thing to do in Venice is to wander the canals, eat the food, and drink the coffee. But there are several wonderful sights to visit while you are here. Drifting through the canals of Venice in a gondola might seem very touristy, but we do it every time we are here and always have a great experience. Gondola rides typically last 30 to 60 minutes. The city of Venice sets the rate at €80 per 40 minutes (€100 after 7 pm) but that doesn't mean that's the rate you will get. You will have to negotiate with your gondolier before you ride. Make sure you agree on the price and the length of time you will ride before you get in the gondola. As you walk through Venice, you will see gondolas for hire at various points throughout the city. Traveling by Vaporetto is a cheaper way to get great views of Venice. It is a water bus that is used to travel from point to point but it also is a great way to cruise the Grand Canal without spending a fortune. Take the No. 1 vaporetto (ACTV) Linea 1 from San Marco – San Zaccharia (St. Mark's Square) to Piazzale Roma. During the ride, you will see Ponte dell'Accademia, the Rialto Bridge, and the beautiful buildings that line the Grand Canal. Since it is a water bus, you can get off whenever you see something of interest. And since it runs in both directions, so you can also ride it back to St. Mark's Square.
Visit
Doge's Palace
The Doge's Palace is a palace built in Venetian Gothic style, and one of the main landmarks of the city of Venice in northern Italy. The palace was the residence of the Doge of Venice, the supreme authority of the former Republic of Venice.
Saint Mark's Basilica
This cathedral dates back to the 9th century AD. Over the course of eight centuries, mosaics were added to the interior of the cathedral, as well as treasures from the Crusades. The Pala d'Oro is a Byzantine alter piece that is covered in gold and studded with almost 2,000 gems.
Venetian Arsenal
The Venetian Arsenal is a complex of former shipyards and armories clustered together in the city of Venice in northern Italy. Owned by the state, the Arsenal was responsible for the bulk of the Venetian republic's naval power from the late Middle Ages to the early modern period.
Museo Storico Navale di Venezia
The Museo Storico Navale is a naval history museum located in the Castello district of Venice, near the Venetian Arsenal. The museum was established by the Regia Marina in 1919.
Eat
Nevodi
"Food is delicious, more pricey but definitely worth it. We tried oysters, seafood platter for appetiser, grilled octopus, ravioli, gnocchi and spaghetti with seafood. Everything is well prepared and fresh."
Bar Al Vecio Calice
"5 stars for this bar as it has what many bars lack in tourist places: time! Time for high end cicchetti, simple but well selected drinks and staff that takes the time to make this iconic spot a chillout haven in busy Venice."
MAJER Via Garibaldi
"Good food, good coffee, good vibes - what more can you ask for? Perfect place for breakfast/lunch,"
Photos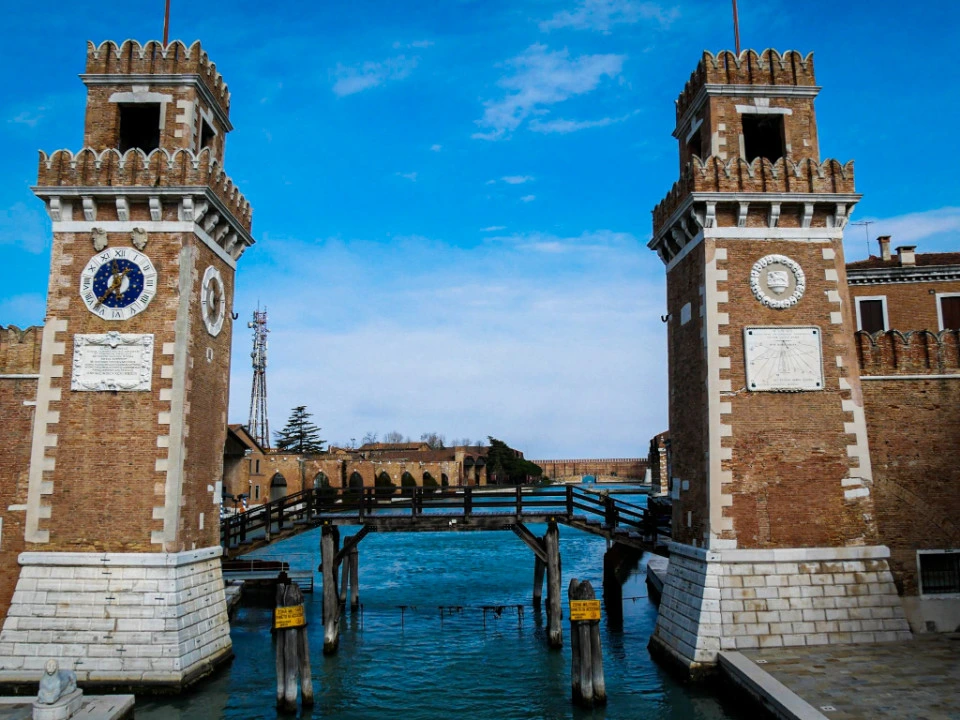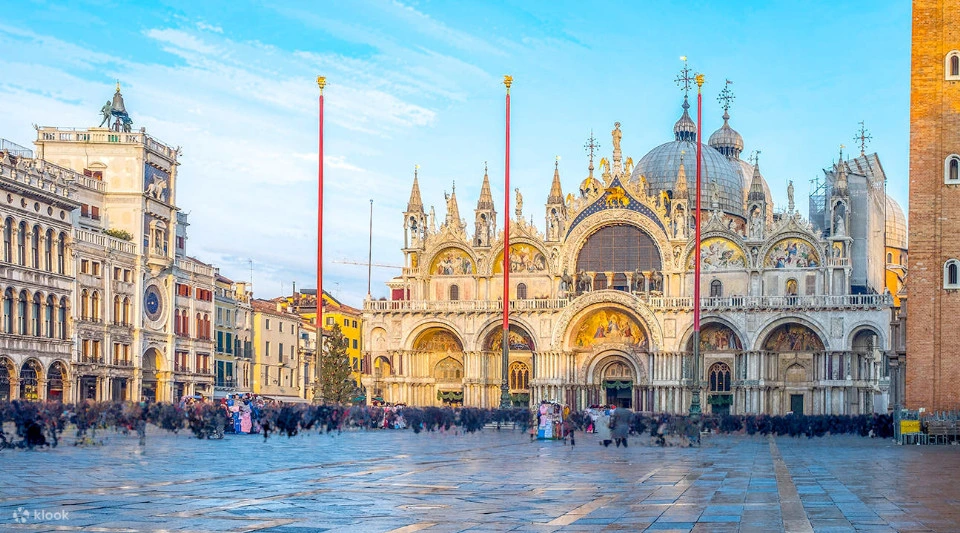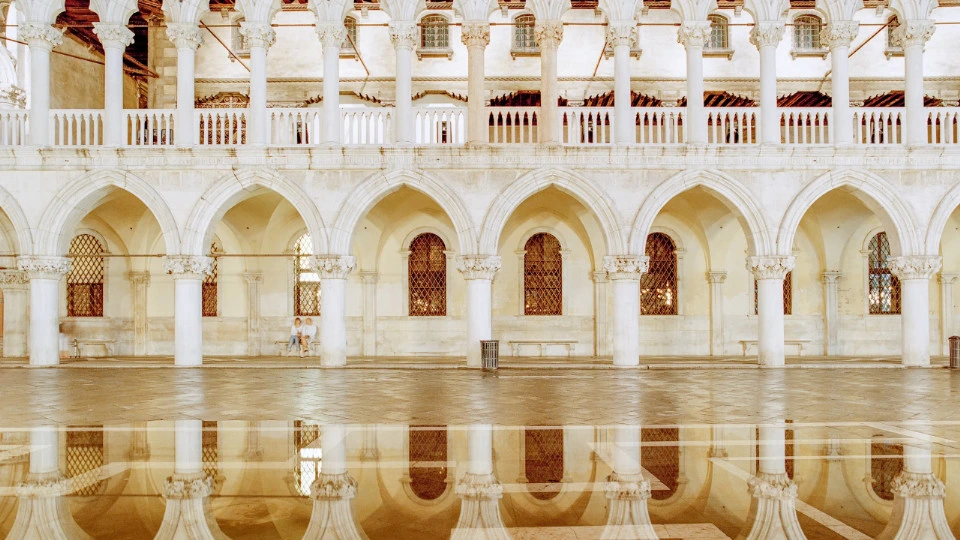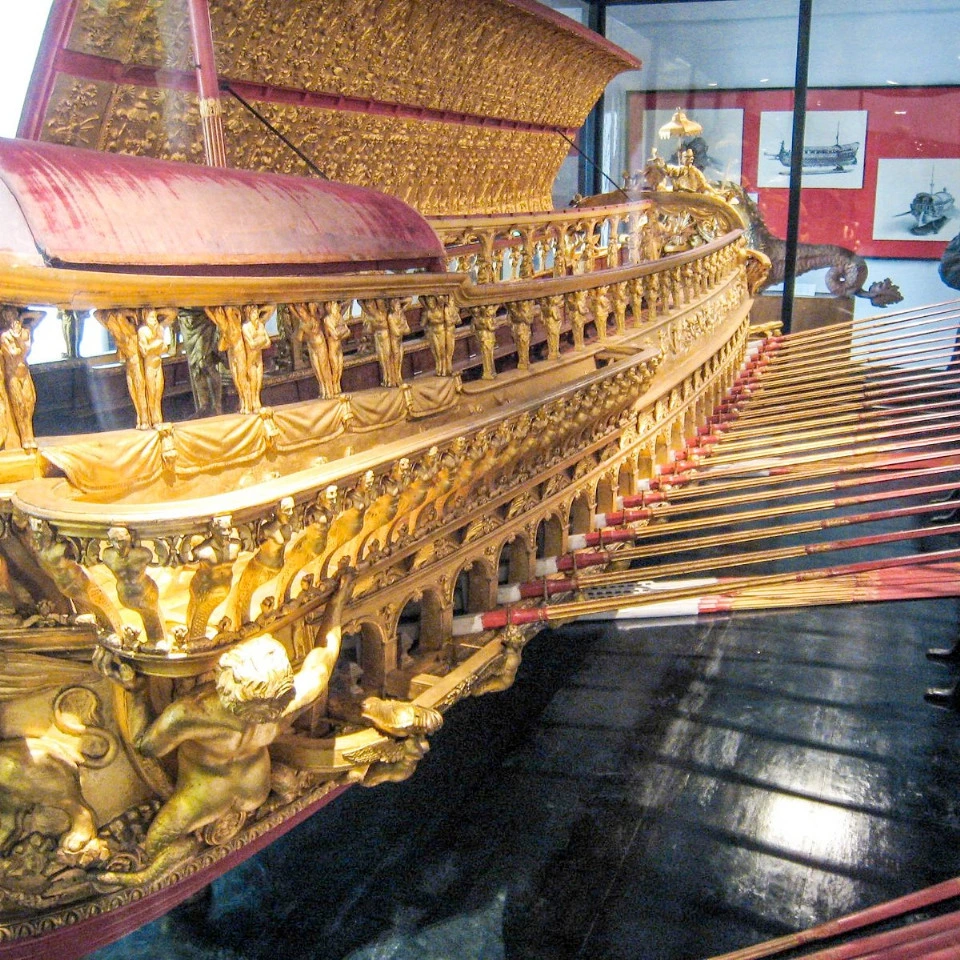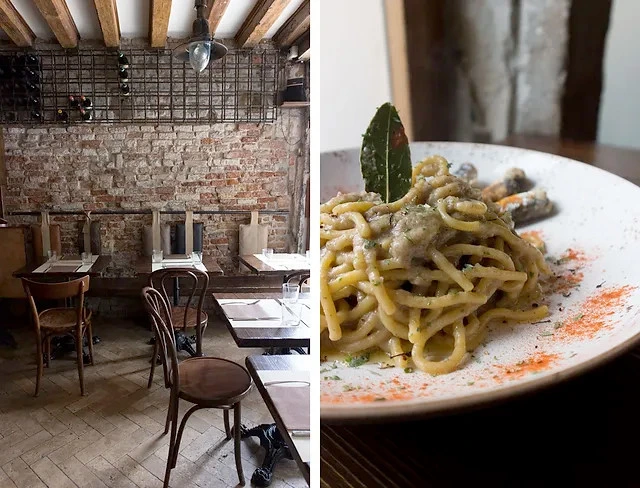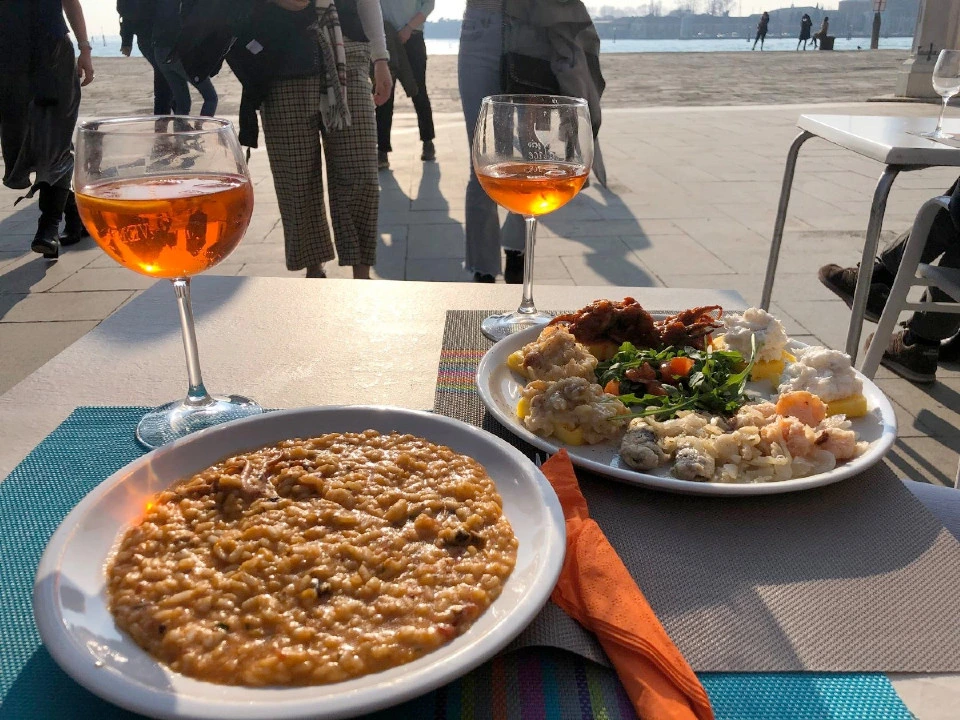 Day 10: Return to Rome / Fly Home
On your final day, transit back to Rome to catch your flight!
Transit
Stazione di Venezia Santa Lucia

Roma Termini

Aeroporto di Roma Fiumicino - Leonardo da Vinci (FCO)

---
---
More from
Charles Chen
Maker of Turas.app! I'm a startup software engineer who enjoys traveling and experiencing other cultures.
Charles Chen's Turas.app profile
Follow and discover more.
---