Tokyo-Kyoto 10 Day Itinerary
Truly Tokyo Inspired Tokyo/Kyoto Itinerary
This itinerary includes three full days in Tokyo, four full days in Kyoto, a day in Nara and two travel days.
In Tokyo, you'll see the modern West Side, the traditional East Side and the Imperial Palace Area.
In Kyoto, you'll see Southern Higashiyama, Arashiyama, Northern Higashiyama and Tofuku-ji Temple.
---
Days
Day 1: Tokyo: West Side/Modern Tokyo
Explore the modern side of Tokyo, beginning at Harajuku Station to visit the iconic Meiji Jingu shrine, followed by a stroll through trendy Omotesando and a visit to the artful Nezu Museum. Pay homage to loyalty at the Hachikō Memorial Statue before immersing yourself in the bustling energy of Shibuya's famous Scramble Crossing; continue to Roppongi Station for a visit to Roppongi Hills, and end the day with a delightful dinner in the vibrant neighborhood.
Visit
Meiji Jingu
Located right next to JR Harajuku Station, Meiji-jingu Shrine is one of Japan's most visited Shinto shrines. The shrine grounds are located within a large 170-acre forest of evergreen trees.
Omotesando
After visiting the shrine, walk along Omotesando (the main avenue of Harajuku), checking out all the cool shops.
Nezu Museum
With its stunning architecture, superb art collection, and landscape garden, there's something to thrill anyone visiting the Nezu Museum in Aoyama.
Hachikō Memorial Statue
The statue symbolizes loyalty, love, and devotion, making it a meaningful and sentimental attraction for visitors to Tokyo.
Shibuya Scramble Crossing
Shibuya crossing is the main intersection of Shibuya. It's the one you've seen all the pictures of: thousands of pedestrians surrounded by huge shopping complexes and giant video screens.
Roppongi Hills
Head up to the 52nd floor Tokyo City View observation deck of the Mori Tower to see the city.
Eat
Lunch near Shibuya

Dinner Near Roppongi

Transit
Start the day from Harajuku Station

Head over to Shibuya Station

Head over to Roppongi Station

Photos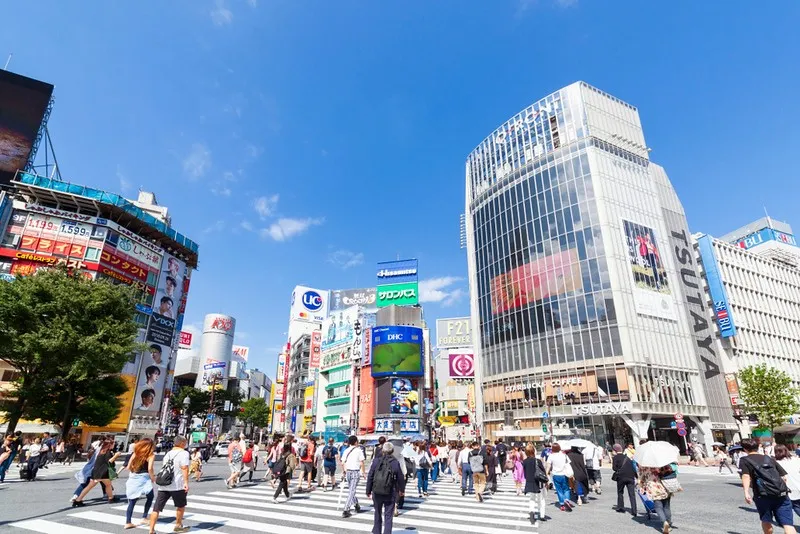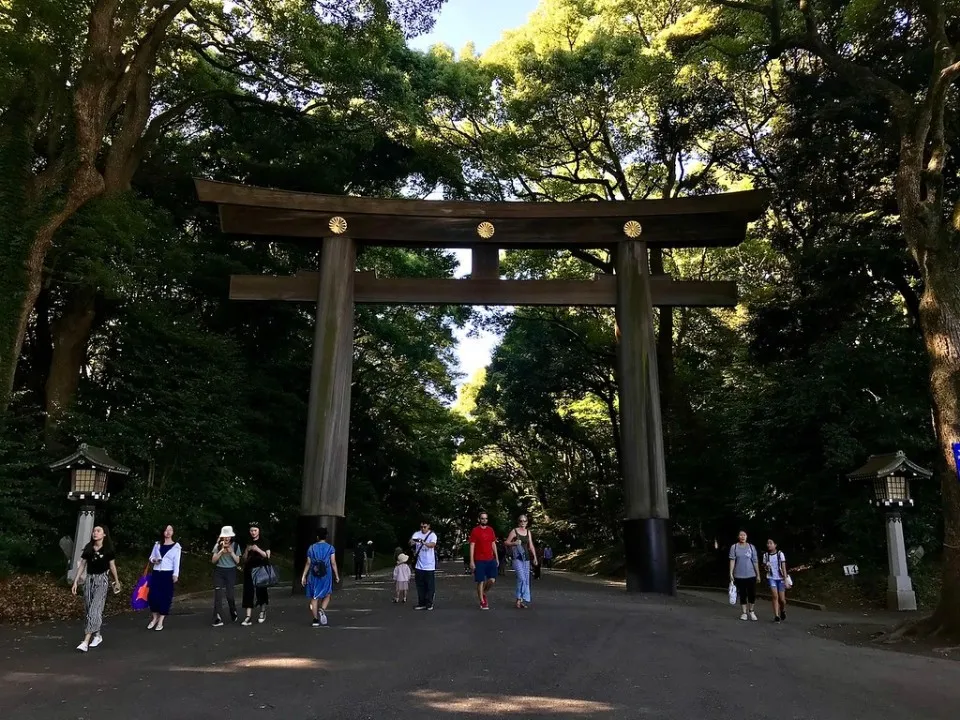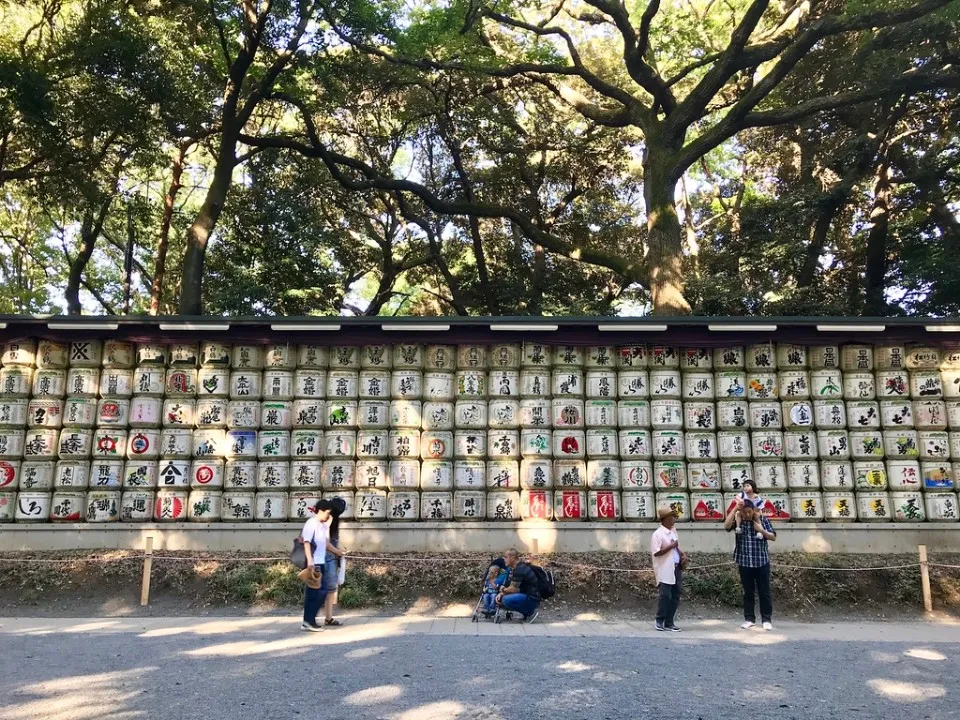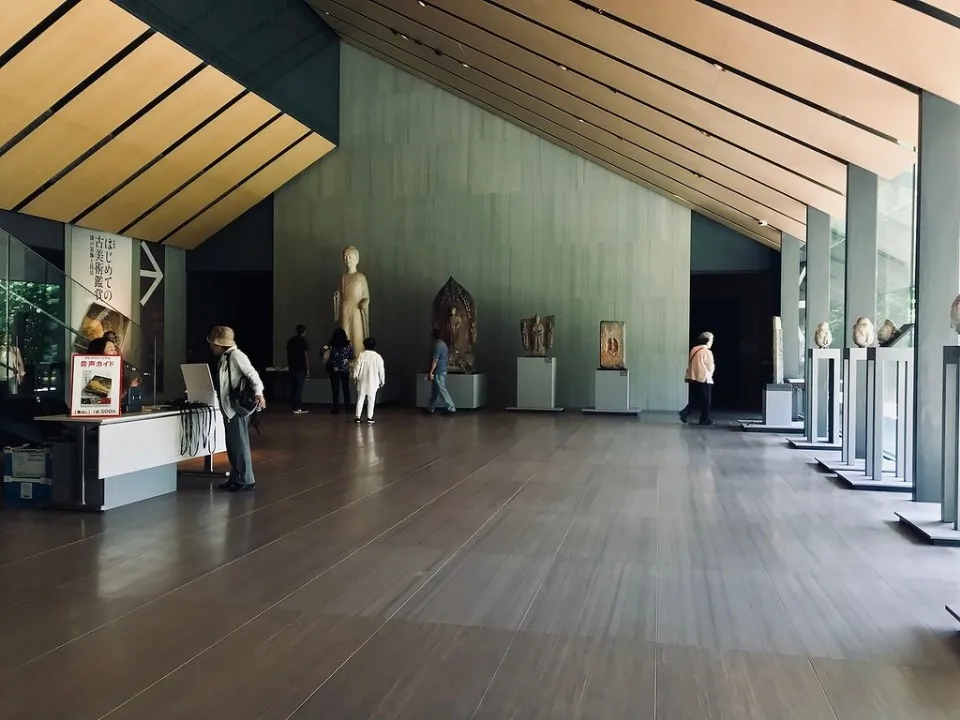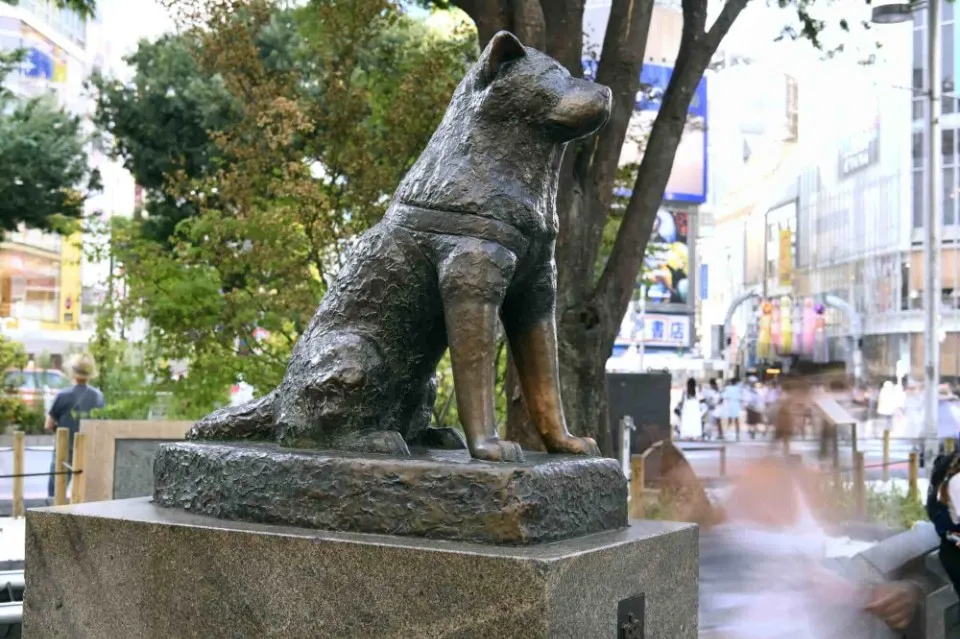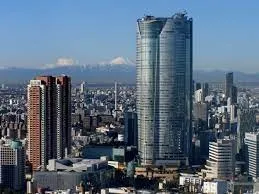 Day 2: Tokyo: West Side/Modern Tokyo
Embark on a cultural journey in Tokyo's West Side, beginning at Asakusa Station to explore the majestic Sensō-ji temple. Make your way to Ueno Station for a visit to the picturesque Ueno Park and delve into art and history at the Tokyo National Museum; Continue to Tokyo Station for a lunch at Birdland, followed by a visit to the artful Mitsubishi Ichigokan Museum; end the day with a shopping spree in the upscale district of Ginza.
Visit
Sensō-ji
Senso-ji Temple, also known as Asakusa Kannon Temple, was completed in the year 645, making it Tokyo's oldest temple.
Ueno-Kōen (Ueno Park)
Ueno is the place to go for a taste of Old Tokyo, a walk in the park, or a day visiting museums.
The Tokyo National Museum
The Tokyo National Museum has a vast collection of art and archaeological objects from Japan and beyond, it's a treasure not to be missed when visiting Tokyo.
Mitsubishi Ichigokan Museum
The Mitsubishi Ichigokan Museum is an iconic landmark in the Marunouchi area. Even if you don't attend an exhibition, you can still relax in the garden out front.
Shopping at Ginza
The wide boulevards and narrow lanes of Ginza are lined with high-end boutiques, department stores and exclusive restaurants.
Eat
Lunch Birdland
This restaurant near the Nihombashi Gate of Tokyo Station serves upscale yakitori. Some say it's overpriced. That may be the case, but it's tasty. It's on the B1 floor of the Iiyo!! dining complex.
Transit
Start the day from Asakusa Station

Ueno Station

Tokyo Station

Photos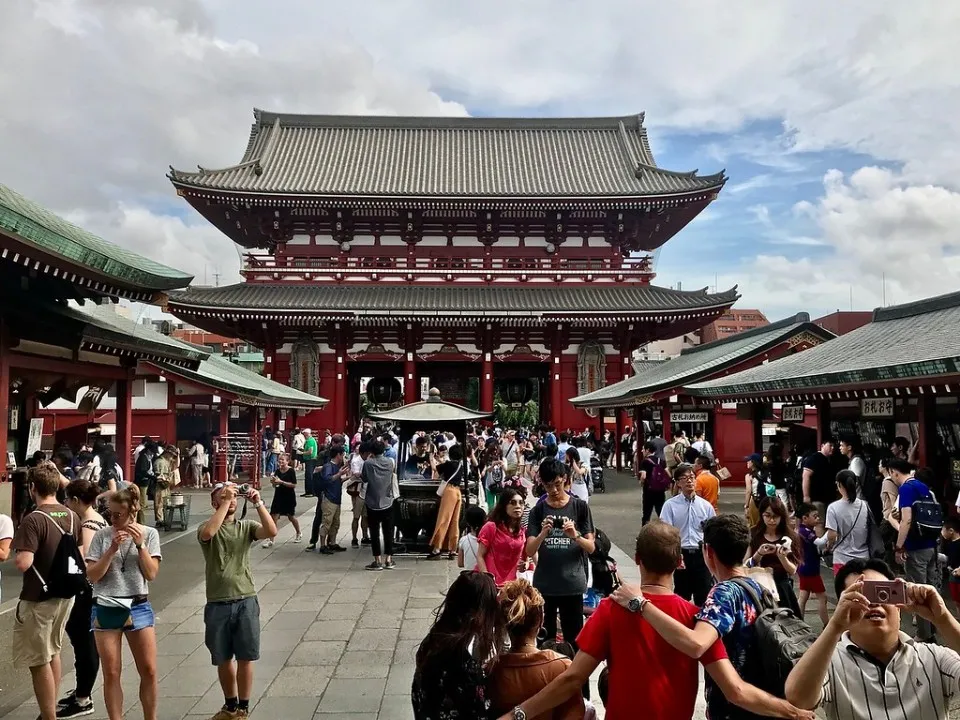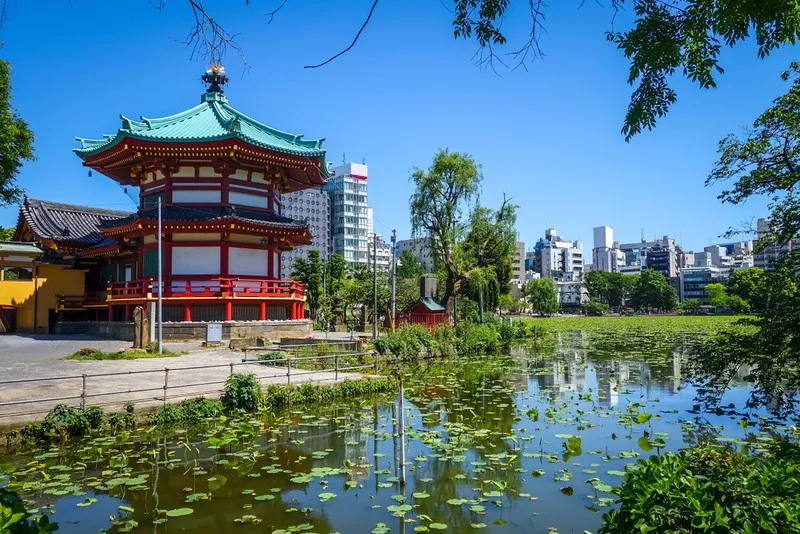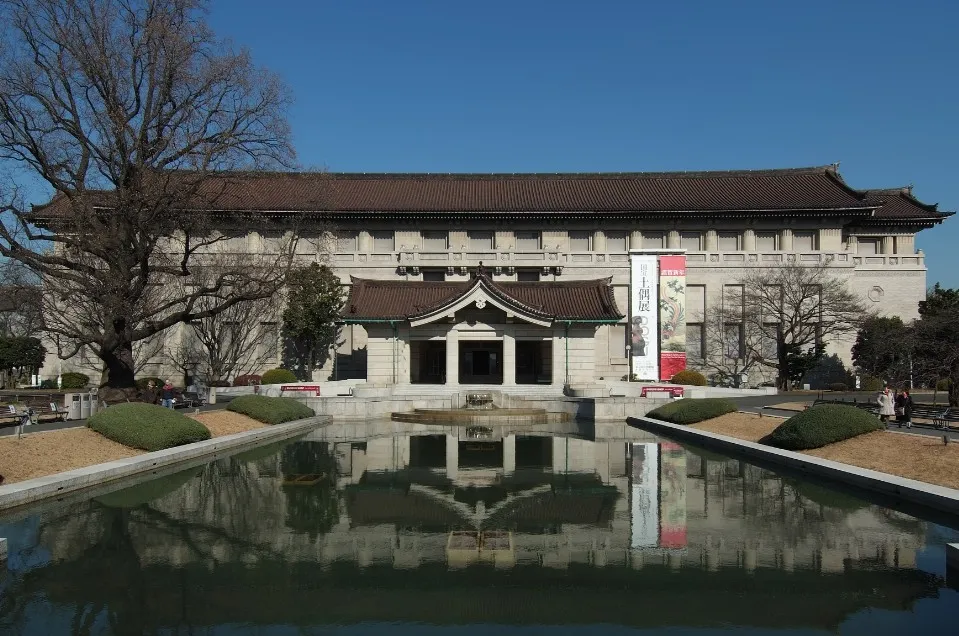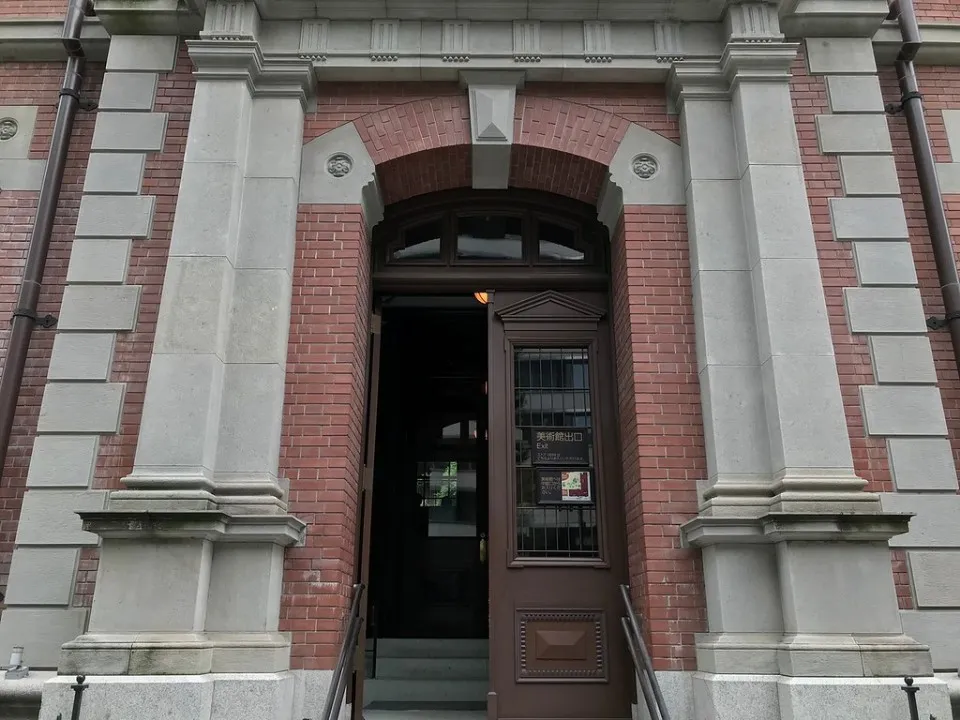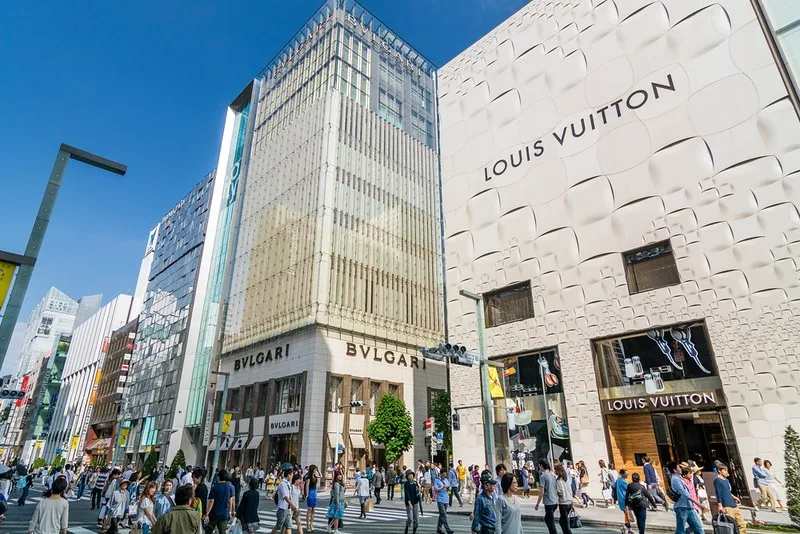 Day 3: Tokyo: Central Tokyo and Shinjuku
Begin your day at Tokyo Station with a visit to the tranquil East Gardens of the Imperial Palace, followed by a contemplative visit to Yasukuni Shrine. Immerse yourself in the vibrant atmosphere of Shinjuku, where you can enjoy a delicious lunch; take in panoramic views from the Tokyo Metropolitan Government Building before heading to the lively district of Roppongi for dinner.
Visit
The East Gardens of the Imperial Palace
Walk east from Tokyo Station to the Imperial Palace East Garden. Visit the East Garden and exit via the Kitahanebashi-mon.
Yasukuni Shrine
Walk north through Kitanomaru-koen Park and then visit Yasukuni-jinja Shrine. Do not miss the controversial and interesting Yushukan Museum at the shrine.
Shinjuku
Take the Shinjuku Line subway west to Shinjuku. Eat lunch somewhere in Shinjuku.
Tokyo Metropolitan Government Building
Go up to the observation deck of the Tokyo Metropolitan Government Offices to see the view of the city (and maybe even Mt Fuji) from the observation decks.
Roppongi
Roppongi is Tokyo's most vibrant and foreigner-friendly dining and nightlife district.
Eat
Lunch in Shinjuku

Dinner in Roppongi

Transit
Start the day at Tokyo Station

Photos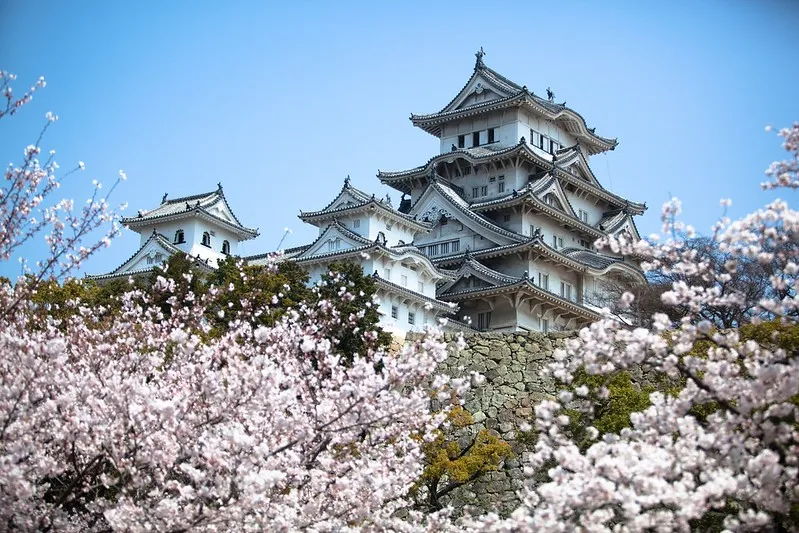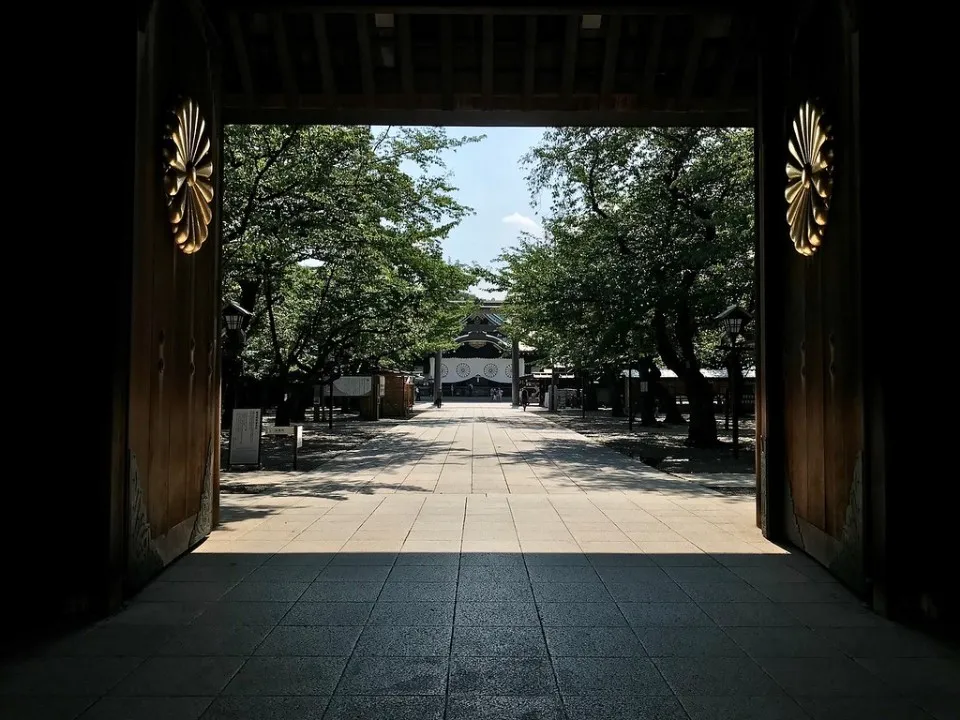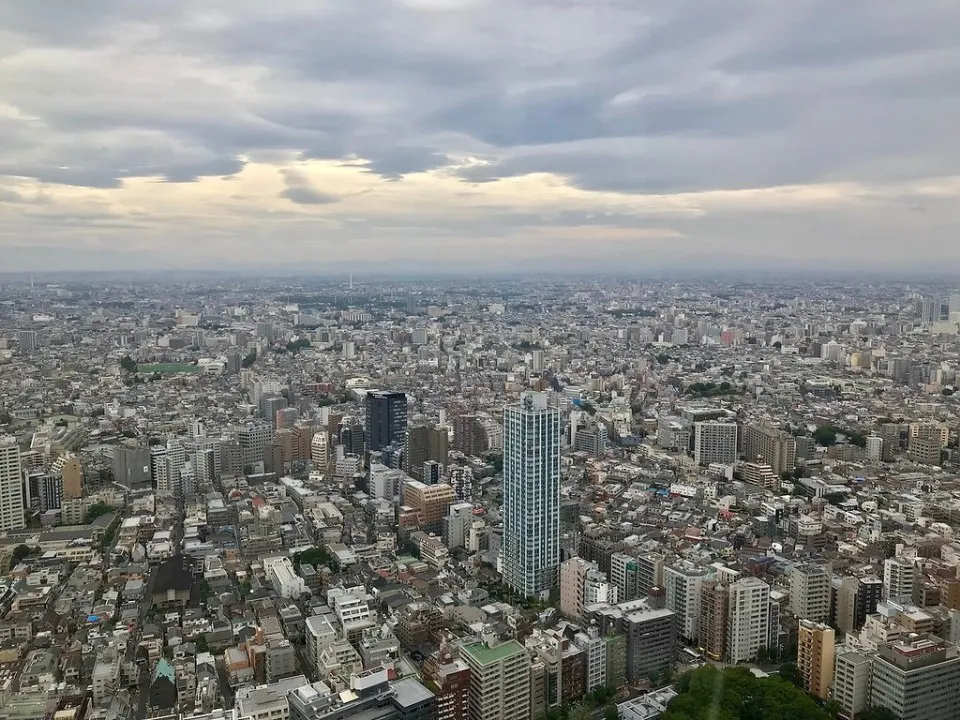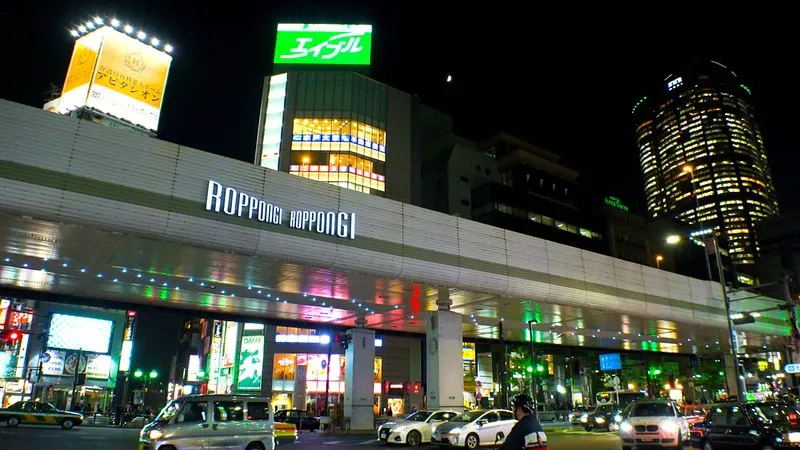 Day 4: Travel Day: Tokyo to Kyoto
Take the shinkansen (bullet train) from Tokyo to Kyoto. The trip takes about 2.5 hours. There's no point in getting an early start on this day since most hotels and ryokan won't allow you to check in until 3pm. At Kyoto Station, you can put your luggage in the lockers or the luggage storage office and eat a relaxing lunch in the station. Otherwise, you can store you luggage at your hotel or ryokan and do some exploring until check-in time. I suggest doing a short walk near your hotel or ryokan during the late afternoon.
Transit
Tokyo Station
Take the shinkansen (bullet train) from Tokyo to Kyoto. The trip takes about 2.5 hours. There's no point in getting an early start on this day since most hotels and ryokan won't allow you to check in until 3pm.
Tokyo Station → Kyoto Station
Tokyo Station → Kyoto Station
Kyoto Station

Day 5: Kyoto: Southern Higashiyama
Explore Kyoto's most important sightseeing district: Southern Higashiyama. Walk from Kiyomizu-dera Temple all the way north to Shoren-in Temple. Head downtown and eat lunch, then visit Nishiki Market and then explore the rest of Downtown Kyoto or walk across the river and check out Gion.
Visit
Kiyomizu-dera Temple
Take a bus or taxi to the Gojo-Kawaramachi intersection. The closest bus stop is Gojozaka. Walk up Gojo-zaka, which is the main street that leads east, up the hill, to Kiyomizu-dera Temple. Don't forget to visit the wonderful Tainai-Meguri.
Sannen-Zaka Hill
After exploring Kiyomizu-dera, exit via the front of the temple and walk down Matsubara-dori Street (lined with shops) to reach the lovely preserved district of Sannen-zaka Hill.
Ninenzaka
Continuing from Sannen-zaka hill, go down the street to where it flattens out and then go a bit further and take a right down into Ninnen-zaka, another lovely preserved district.
Maruyama Park
Maruyama Park is a park in Kyoto, Japan. It is noted as the main center for cherry blossom viewing in Kyoto, and can get extremely crowded at that time of year.
Chion-in Temple
Exit the north side of Maruyama-koen and follow the street north to the impressive main gate of Chion-in Temple. Climb the steep steps and enter the wide courtyard of Chion-in.
Shoren-in Temple
You'll soon pass the enormous camphor trees in front of Shoren-in Temple. Enter the temple and enjoy a nice cup of green tea and a sweet while looking out over the garden.
Nishiki Market
Make your way to Nishiki Market to pick up some lunch. Then explore all the local shops nearby.
Fushimi Inari Taisha

Rest

Shijo Bridge
Start from Shijo-Ohashi Bridge (the big bridge on Shijo-dori over the Kamo-gawa River). At the east end of the bridge, cross Kawabata-dori and walk north on the east side of Kawabata for about 100 meters. You will soon see a tree-lined pedestrian lane. This is the end of Shirakawa-dori. Follow it east and you'll get to the Shimbashi District (also known as Shirakawa), which is the most beautiful street in Kyoto.
Photos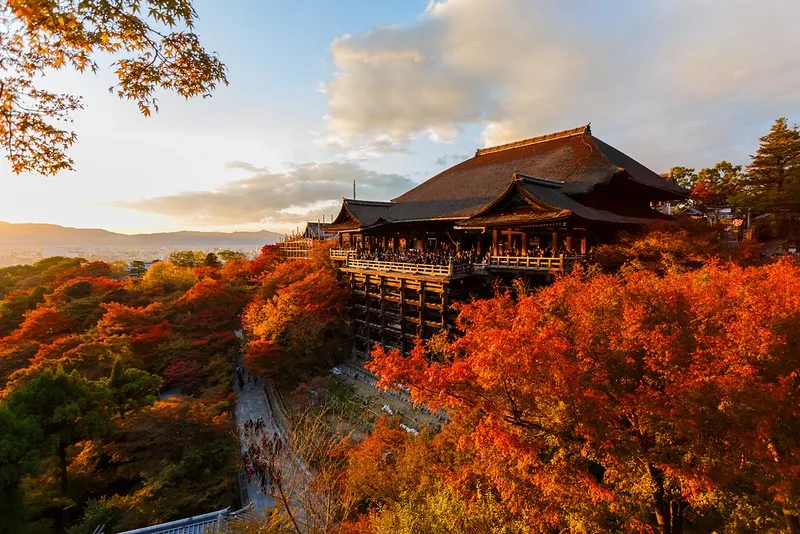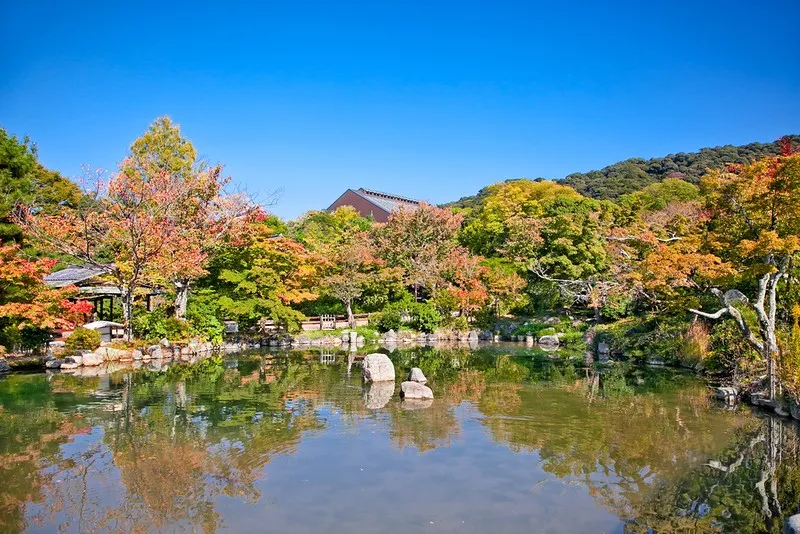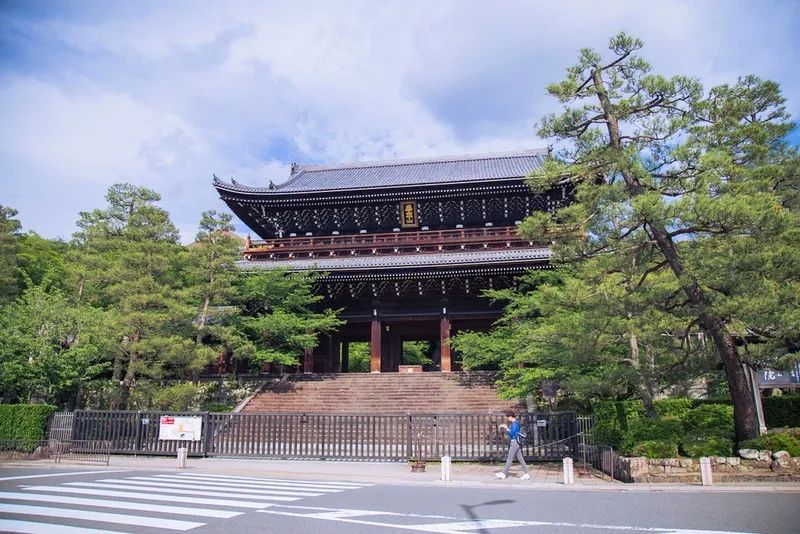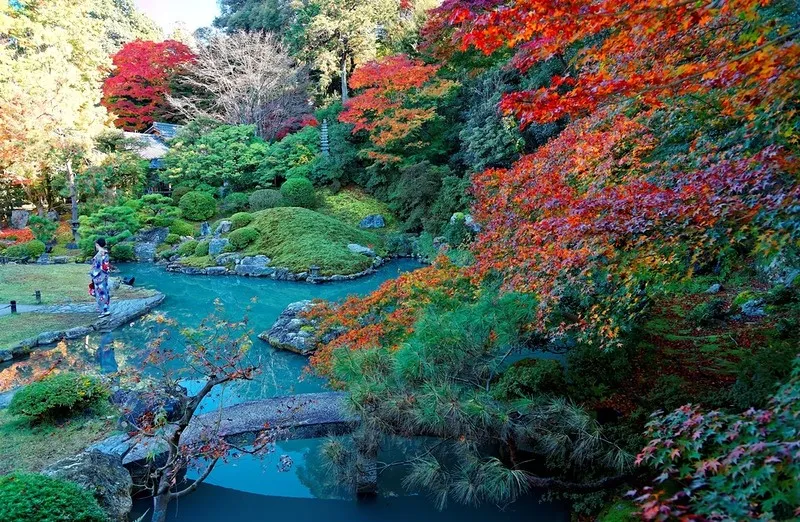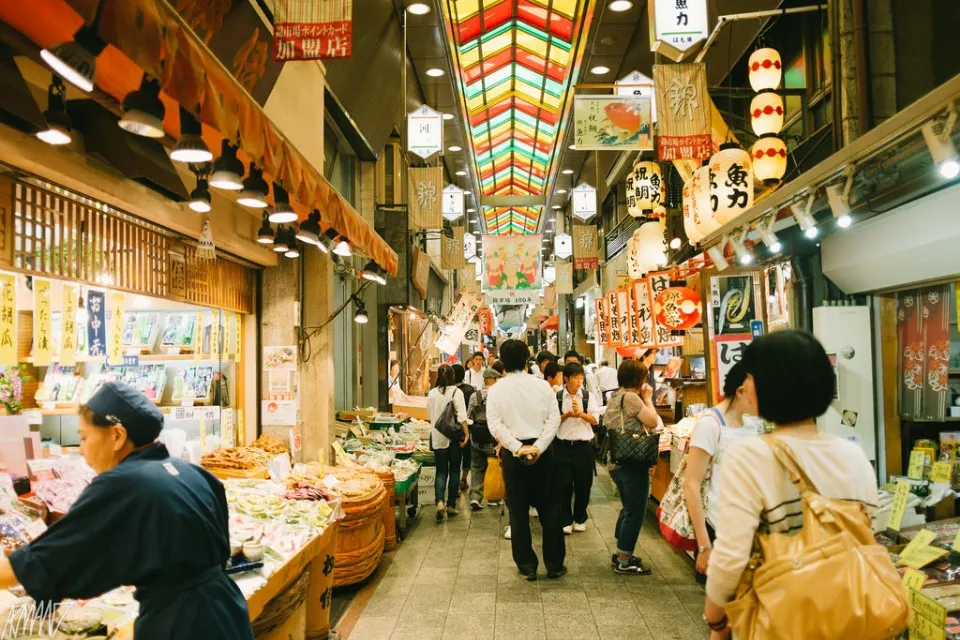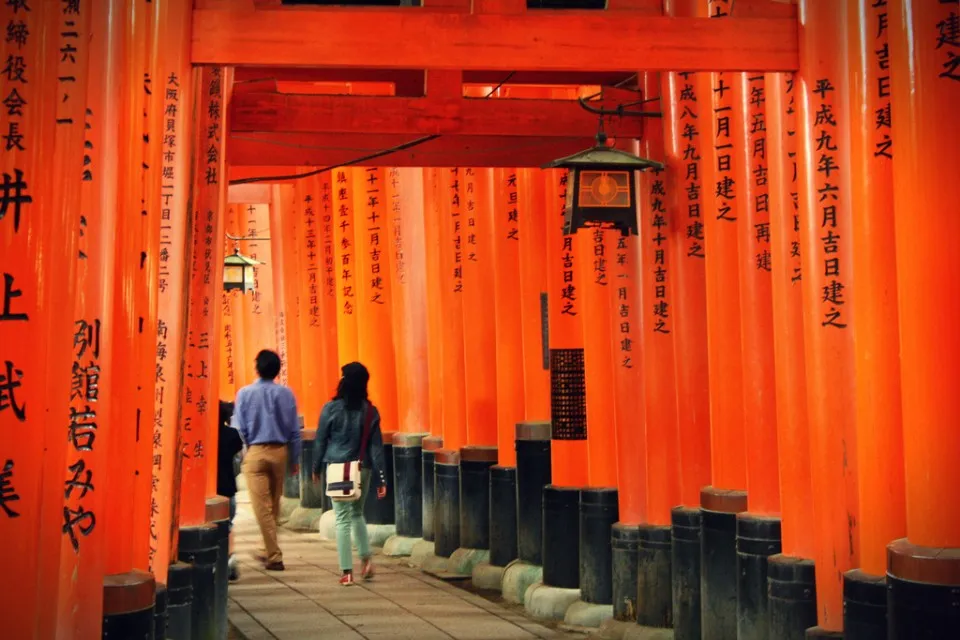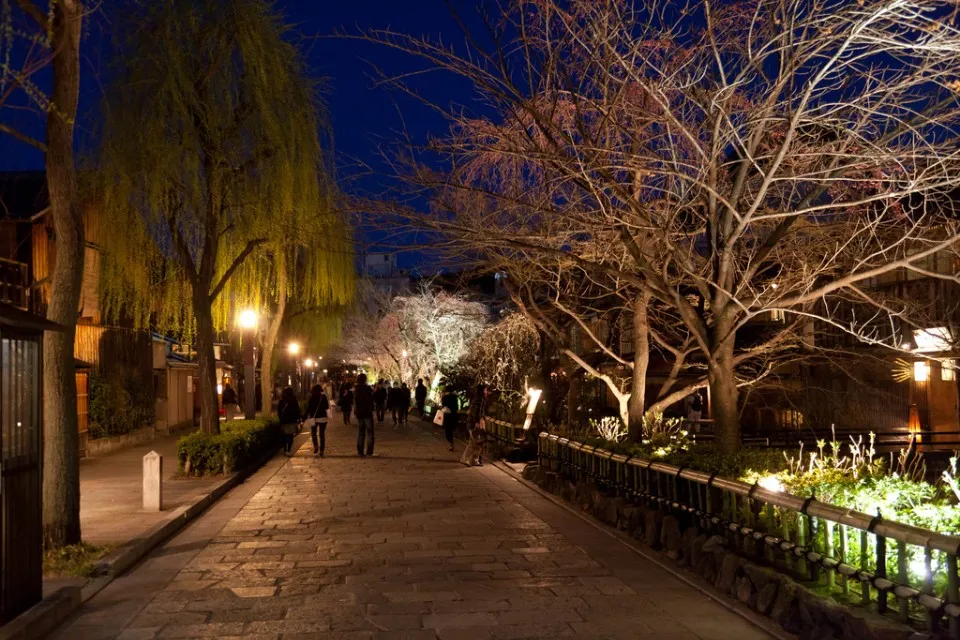 Day 6: Kyoto: Arashiyama
Immerse yourself in the natural beauty of Arashiyama, starting with visits to Tenruy-ji Temple and the mesmerizing Arashiyama Bamboo Grove, followed by a delightful lunch in Arashima. The explore the Okochi-Sanso Villa, Kinkaku-ji Temple, Daitoku-ji Temple, and winding down with a delicious dinner in downtown Kyoto while strolling through the charming Pontocho Alley.
Visit
Tenruy-ji Temple
First, explore the superb Tenryu-ji Temple, being sure to check out both the inside of the main hall and the expansive stroll garden.
Arashiyama Bamboo Grove
Leave Tenryu-ji by the north gate (accessible through the garden), and take a left, which will bring you into the famed Arashiyama Bamboo Grove. Take your time savoring the magical atmosphere here, while working slowly uphill.
Okochi-Sanso Villa
At the top of the hill in the Bamboo Grove, you will see a small hut and a road leading up the hill into the forest. This is the entrance to the superb Okochi-Sanso Villa, the former home of a wealthy Japanese actor. Enter the villa and take your time exploring the garden. Be sure to hold onto the ticket they give you, because it will get you a nice cup of green tea and a sweet after the garden tour.
Kinkaku-ji Temple
Kinkaku-ji, the famed "Golden Pavilion," is Kyoto's most iconic sight. It's well worth a visit, just try to pick a time when the crowds aren't there.
Daitoku-ji Temple
There's really no good way to go by public transport, so jump in a taxi to Daitoku-ji Temple. It will cost around Y2,000 from Kinkaku-ji. Note that if you're starting to feel templed out by this point, consider cutting out Daitoku-ji and just head back to downtown Kyoto.
Rest

Pontocho Alley
Arguably the single most atmospheric street in all of Kyoto, Pontocho Alley is a great place to do some geisha spotting in the evening.
Eat
Lunch in Arashima

Dinner Downtown Kyoto

Photos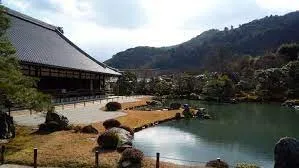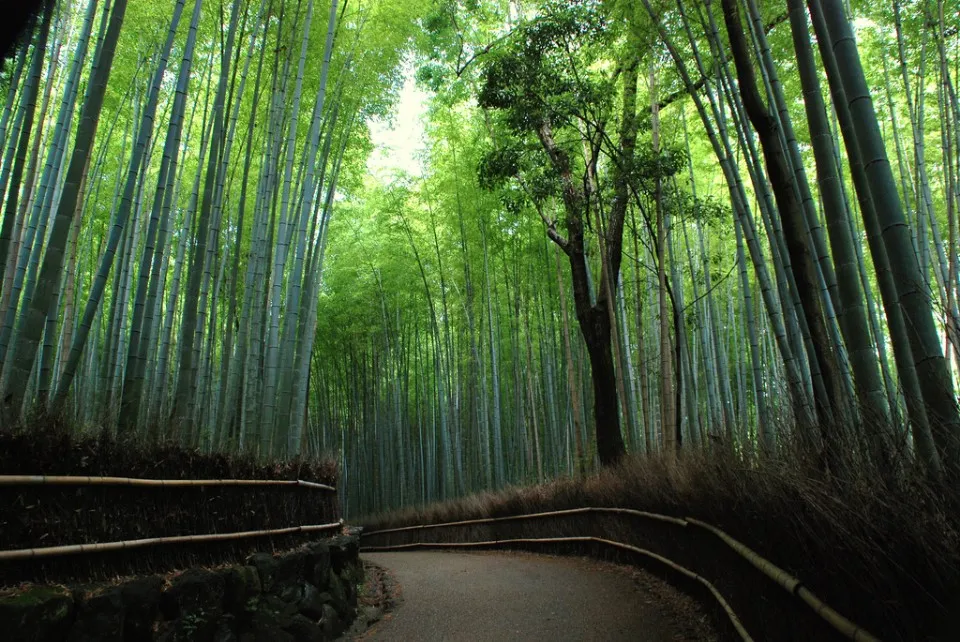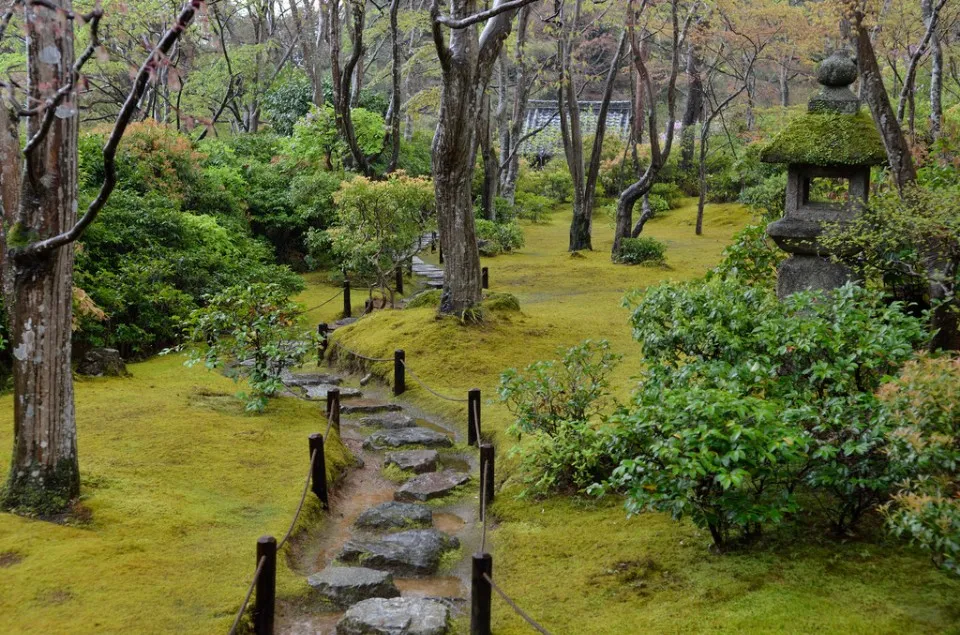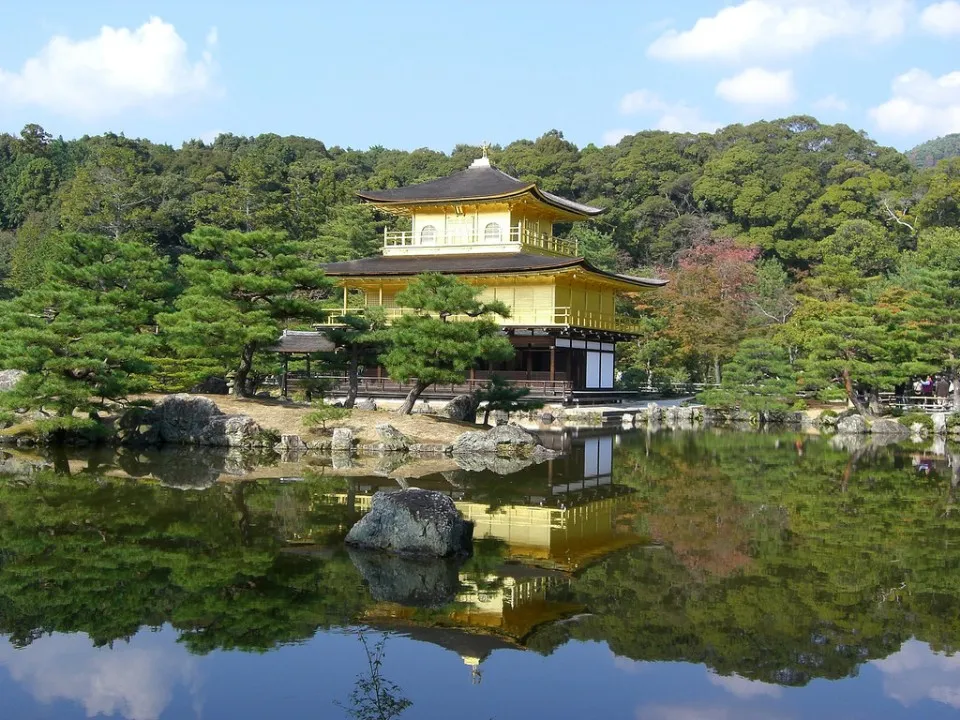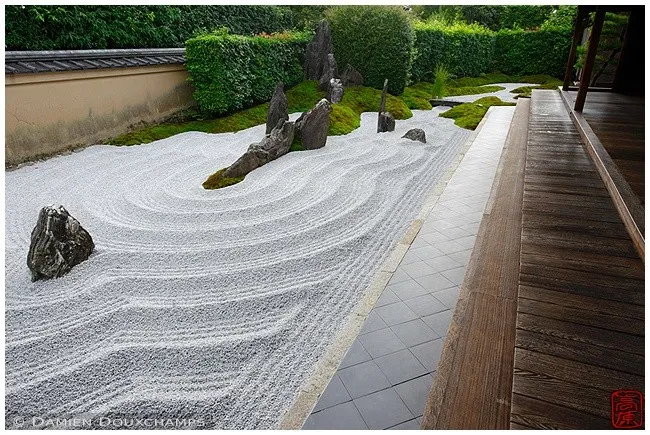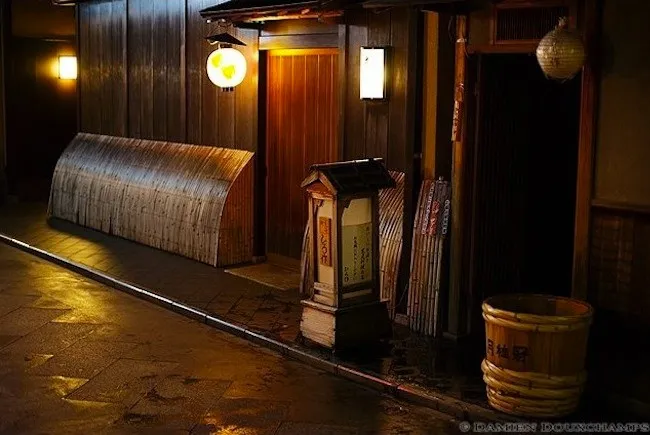 Day 7: Nara Day Trip
Take a day trip to Nara from Kyoto. It only takes 35 minutes from Tokyo Station to Nara by the private Kintetsu Line (and only takes slightly longer by JR train). Visit Issui-en Garden, the Great Buddha at Todai-ji Temple and then stroll around Kasuga-taisha Shrine.
Visit
Nara Park
Nara Park (奈良公園, Nara Kōen) is a large park in central Nara. Established in 1880, it is the location of many of Nara's main attractions including Todaiji, Kasuga Taisha, Kofukuji and the Nara National Museum. It is also home to hundreds of freely roaming deer.
Issui-en Garden
Isui-en Garden is the best garden in Nara and one of my favorite gardens in Kansai (central Japan). It's a spacious stroll garden with a pond and plenty of blooming flowers and trees.
Todai-ji Temple
Home of the famous Daibutsu (Great Buddha), Todai-ji Temple is a must-see for all visitors to Japan. It's awe-inspiring and moving.
Kasuga-taisha Shrine
Kasuga-Taisha Shrine is the most important Shinto shrine in Nara. More than just the shrine buildings, Kasuga-Taisha is a mysterious world of forest, pathways, lanterns and wandering deer.
Transit
Start the day from Kyoto Station
It only takes 35 minutes from Tokyo Station to Nara by the private Kintetsu Line (and only takes slightly longer by JR train).
End the day by traveling back to Kyoto Station
Cut through the precincts of Kofuku-ji Temple to get back to Kintetsu Nara Station or JR Nara Station.
Photos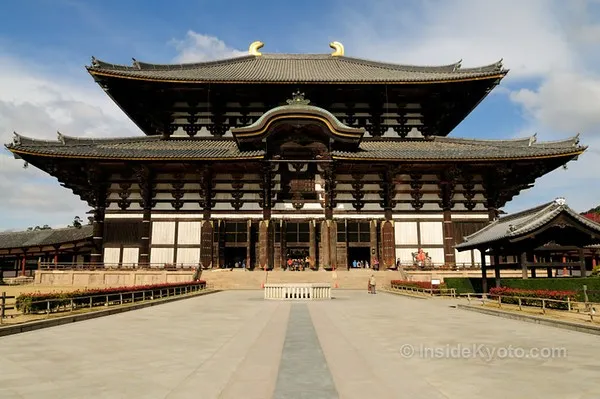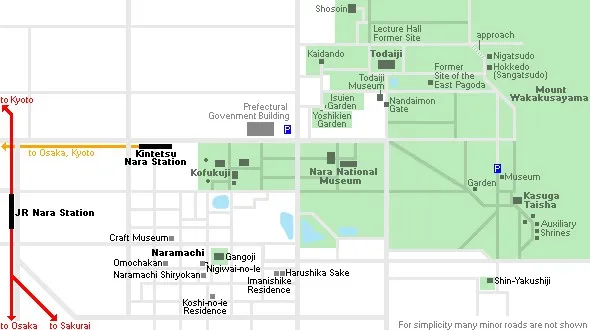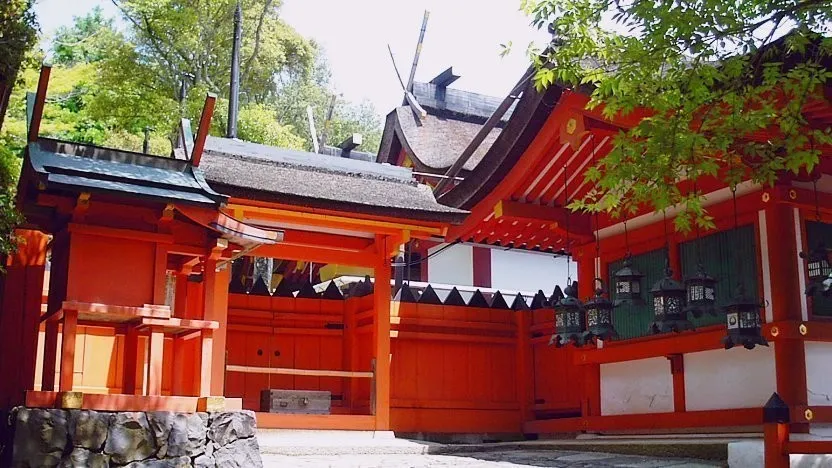 Day 8: Kyoto: Northern Higashiyama
Visit the Northern Higashiyama Area and, if you have the energy, head up to the village of Kurama. If you feel like taking it easy, just take a stroll downtown in the afternoon.
Visit
Mount Kurama
In the morning, take a half-day trip up to the village of Kurama and do the hike over the mountain via the temple to the quaint village of Kibune.
Ginkaku-ji Temple
Ginkaku-ji Temple ("The Silver Pavilion") is on everyone's checklist of sights to see while in Kyoto, both foreigners and Japanese alike.
Tetsugaku No Michi
After exploring Ginkaku-ji Temple, walk about 100 meters down the hill and walk south along the famed Path of Philosophy (Tetsugaku-no-Michi). It's the canal that has a pedestrian path running alongside it.
Nanzen-ji Temple
One of the best temples in the Northern Higashiyama district, Nanzen-ji Temple is a sprawling Zen paradise surrounded by lush green hills.
Photos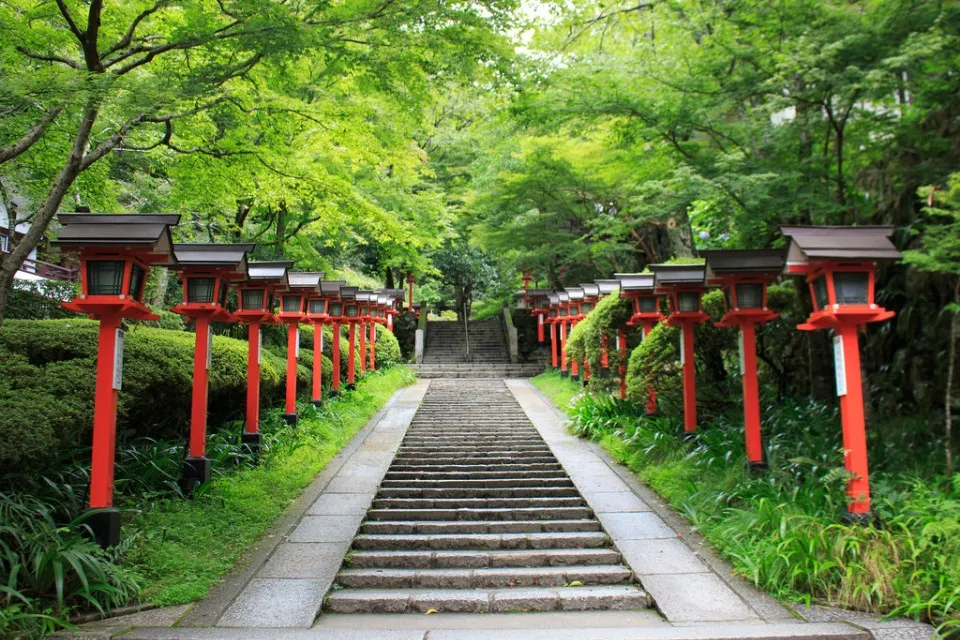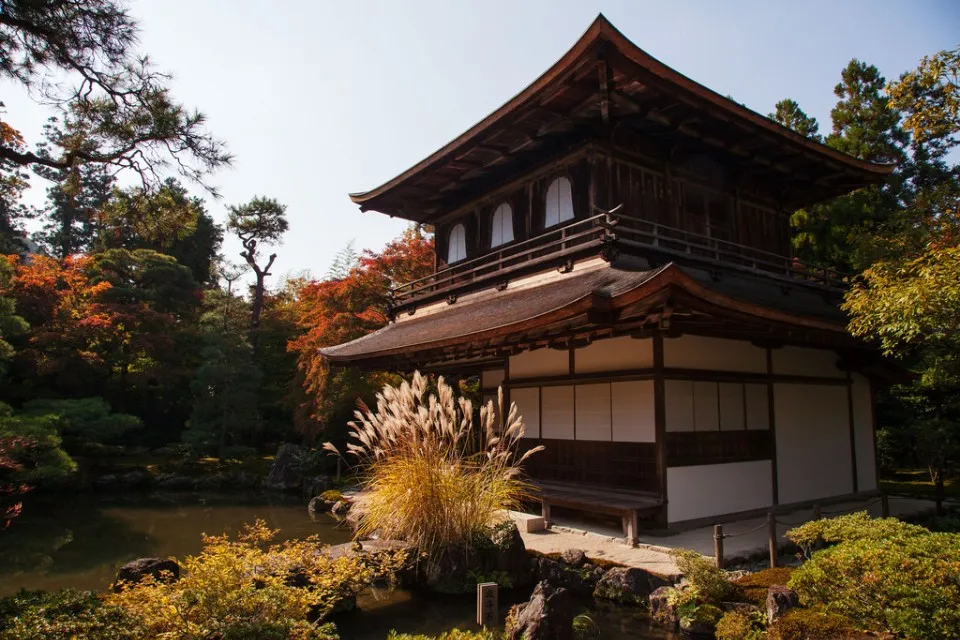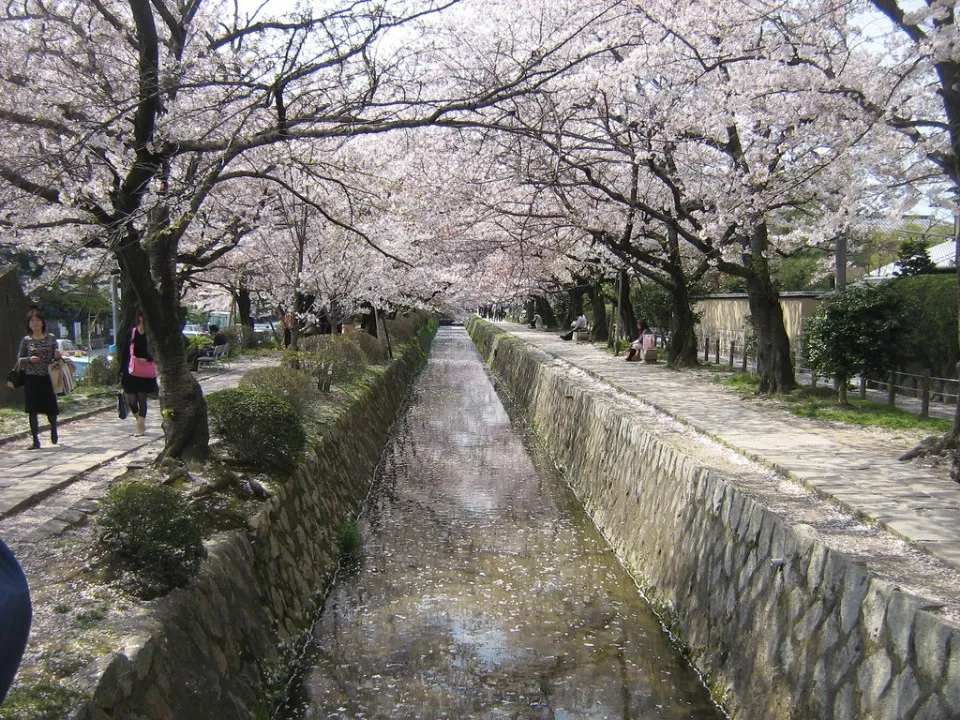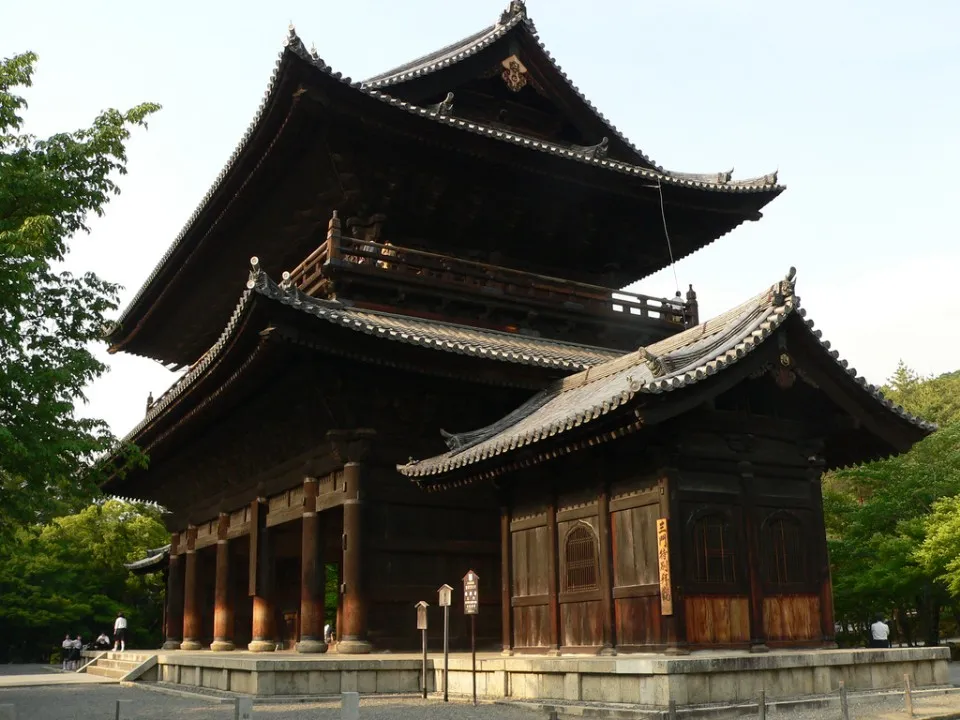 Day 9: Kyoto: Tofuku-ji Temple, Fushimi-Inari Taisha Shrine etc
Head to Southeast Kyoto to visit the superb Tofuku-ji Temple and Fushimi-Inari Taisha Shrine. Then, head to Downtown Kyoto for lunch. After lunch, take a walk in the Kyoto Imperial Palace Park and then consider visiting the Zen temple complex of Daitoku-ji Temple if you have not already done so. In the evening, consider a stroll around Gion.
Visit
Tofuku-ji Temple
Visit to immerse yourself in the tranquility of its Zen gardens.
Fushimi-Inari Taisha Shrine
Explore the mesmerizing pathway of thousands of vibrant torii gates, experiencing the spiritual ambiance of this revered Shinto shrine.
Kyoto Imperial Palace
Step into the regal history and architectural splendor of Japan's imperial heritage by exploring the majestic Kyoto Imperial Palace.
Daitoku-ji Temple
Find inner peace and serenity in the serene surroundings of Daitoku-ji Temple, known for its Zen Buddhist traditions, traditional architecture, and peaceful gardens.
Photos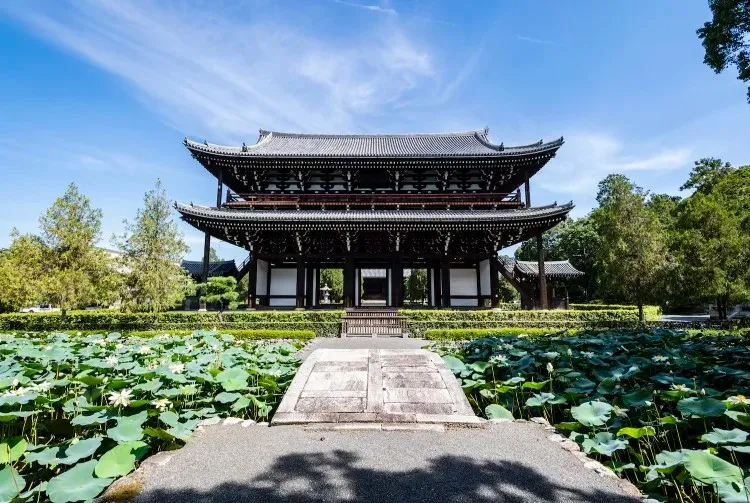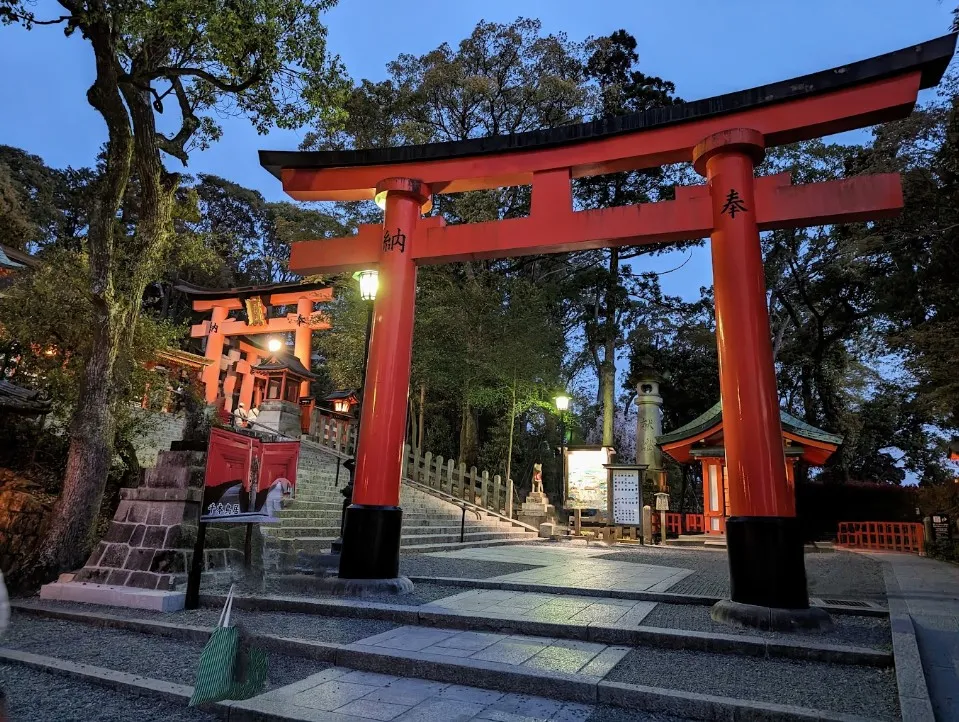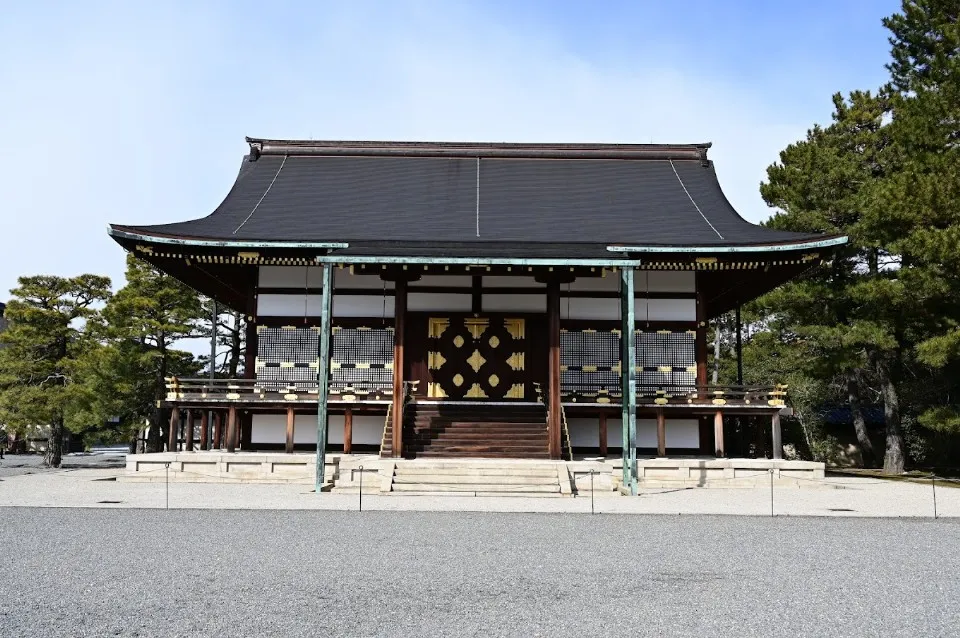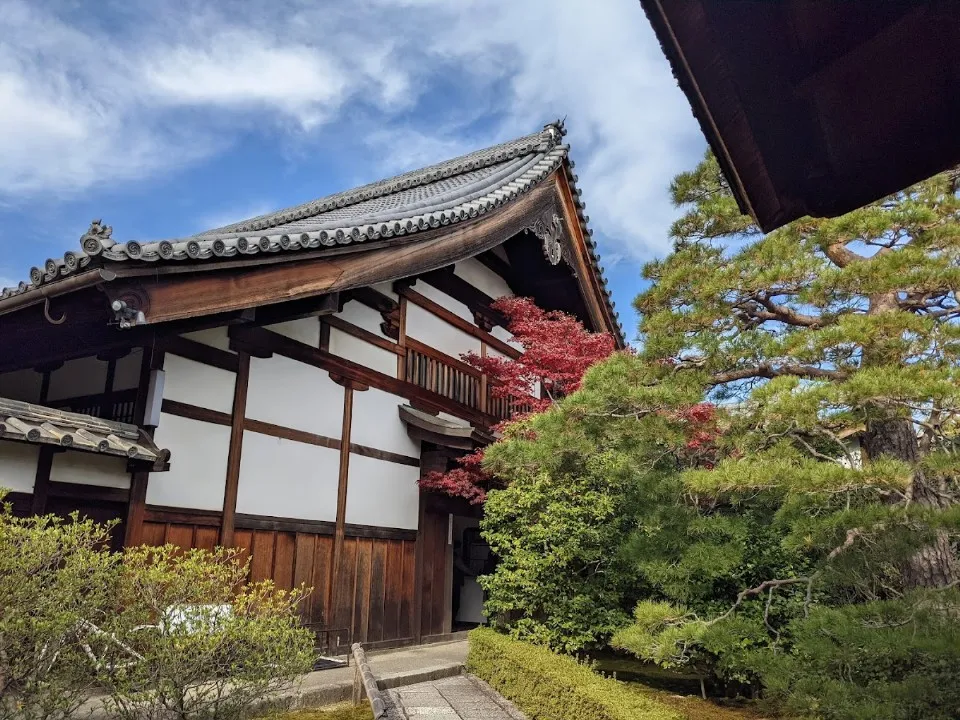 Day 10: Travel Day: Kyoto to Tokyo
Travel from Kyoto back to Tokyo by Shinkansen (bullet train). The trip takes about 2.5 hours Again, there's no point in getting an early start since your Tokyo hotel probably won't let you check in before 3:00 pm. Enjoy the rest of the day and do some last-minute shopping!
Transit
Kyoto Station

Kyoto Station → Tokyo Station
Kyoto Station → Tokyo Station
Tokyo Station

---
Checklists
Checklist: Travel Essentials For Japan 2023
Passport: Make sure it has at least six months validity and one empty page.
Visa: Many nationalities can enter Japan without needing to arrange a visa in advance, but it's best to check ahead. See Do I Need A Visa For Japan for more details.
Hotel reservations: Having a print out is helpful for hotel staff as well as for yourself. If the hotel provides an address in Japanese, this is useful for taxi drivers.
COVID is still very active in many countries and you may be required to wear an SFP2 facemask on the plane and in some indoor spaces.
Buy your Japan Rail Pass if you're intending to travel around the country. It will save you a LOT of money. You need to buy this before you arrive in Japan.
Credit Cards and Debit Cards: VISA and MasterCard are widely accepted in Japan - American Express not so much. Ensure you tell your bank before you leave your home country that your card may be used in Japan.
Wifi and SIM Card access: It's easy to get your own data-only SIM card in Japan and also find public free wifi in Japan.
Checklist: Packing List
Comfortable walking shoes: Tokyo is a city best explored on foot, so bring shoes that will keep your feet comfortable throughout the day.
Lightweight and breathable clothing: Tokyo can get hot and humid, especially during the summer, so pack lightweight and breathable clothing to stay comfortable.
Umbrella or raincoat: Tokyo experiences occasional rain showers, so it's a good idea to have an umbrella or a compact raincoat handy.
Travel adapter: Japan uses Type A and Type B electrical outlets, so make sure to bring a travel adapter if your devices have different plug types.
Portable charger: Keep your devices powered up on the go with a portable charger, especially if you plan to use navigation or take lots of photos.
Backpack or tote bag: Carry a small backpack or tote bag to comfortably store your essentials while exploring the city.
---
---
---