7 Days in Tokyo/Kyoto
Discover the Timeless Charm - Exploring Tokyo and Kyoto
Tokyo experiences four distinct seasons, with hot and humid summers and cold winters. The most comfortable weather is typically in the spring (March to May) and fall (September to November), when temperatures are mild and the humidity is lower.
---
Days
Day 1: Tokyo
Traveling to Japan can be expensive, but if you have the liberty to book in advance, airlines often offer discounted fares year-round. Flights will typically connect to LAX before flying directly to Tokyo. You can often find the cheapest flights to Japan by booking flights from LAX to Haneda directly.
Photos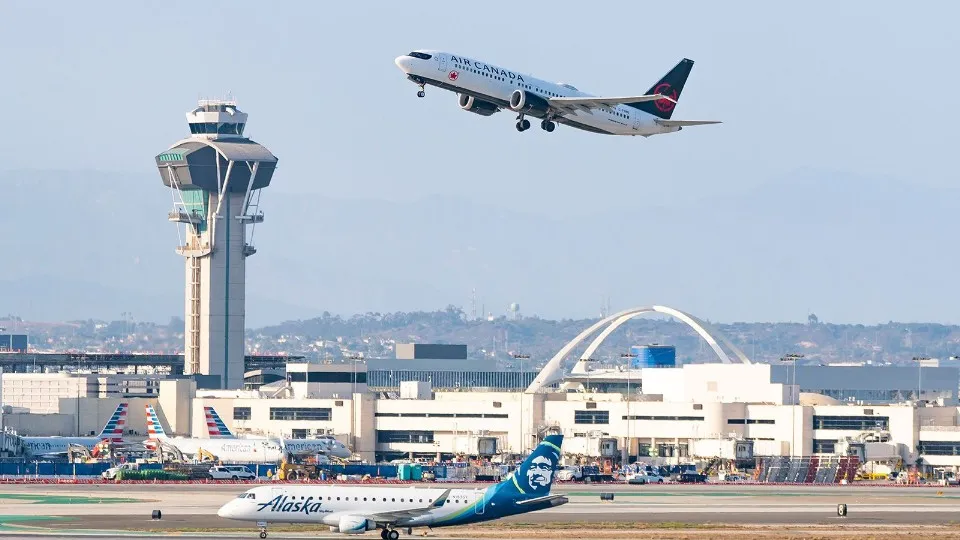 Day 2: Tokyo
The Tokyo Skytree is the tallest tower in Japan and offers panoramic views of the city. You can take an elevator to the top of the tower and enjoy the view from the observation deck. Take a leisurely day to freely walk around the area around Tokyo Skytree and enjoy the robust city.
Visit
Pickup your portable Wifi Bank
If you don't have international carrier service, or data roaming, it is especially important to rent a portable Wifi device from the airport. There are plenty of methods to rent a portable Wifi device, but the cost difference renting a device from the airport is made up for in terms of convenience. You can convenient return the device back at the airport before you depart again.
Tokyo Skytree

Stay
Shibuya/ Shinjuku
I highly suggest staying in Shibuya or Shinjuku because of the central location of these two cities. Most of the activities will be either walkable or a 15 minute shuttle ride away.
Transit
Arrive to Tokyo
Japan has two international airport in Tokyo, Haneda and Narita. Haneda is located 13 miles from Shibuya compared to Narita, which is 47 miles from Shibuya. I would only suggest arriving in Narita if flights are significantly cheaper. Otherwise, Haneda is definitely much more convenient.
Photos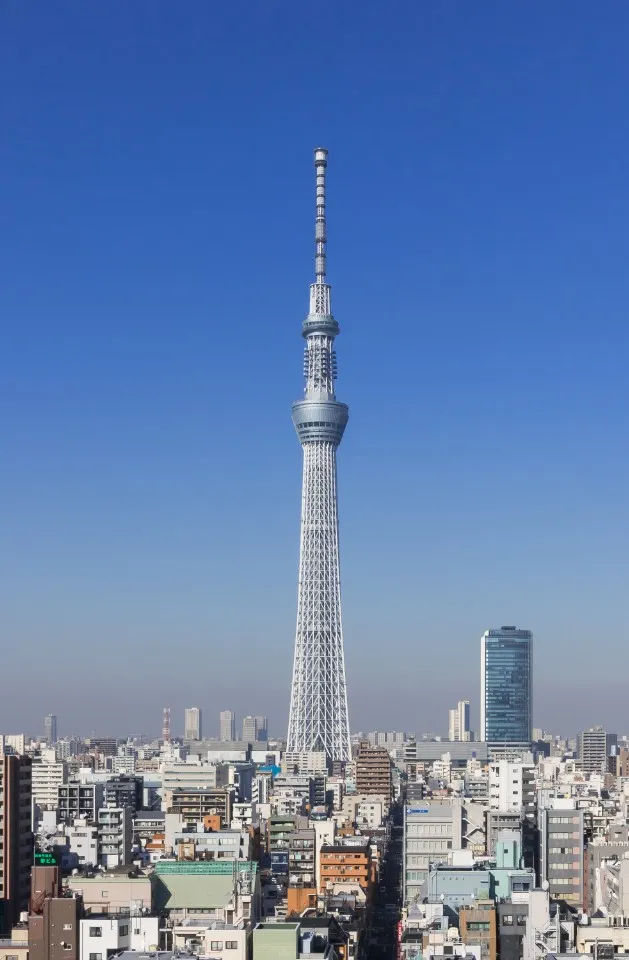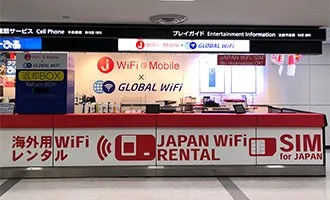 Day 3: Chiyoda and Shinjuku
The Imperial Palace in Japan is a must-visit destination due to its historical significance, beautiful architecture, serene gardens, cultural experience, and accessibility. Then take a leisurely stroll through the Shinjuku Gyoen National Garden and appreciate the beauty of its trees, flowers, and plants.
Visit
Imperial Palace
It is important to arrive early to secure one of the first-come first-serve entry passes. Covid restrictions reduced the total number of walk-in daily visiters from 300 to 70. More instructions: https://sankan.kunaicho.go.jp/english/about/koukyo.html
National Museum of Modern Art, Tokyo

Shinjuku Gyoen National Garden
The garden features several different areas, including Japanese, French, and English gardens, each with its unique charm.
Tokyo Metropolitan Government Building
The Tokyo Metropolitan Government Building's two free 45th-floor observation decks, which provide beautiful sunset views and the chance to spot Mt Fuji.
Eat
Manson Sushi Marunouchi
Enjoy incredible sushi for an affordable price. Make sure to book a reservation in advance. Luckily this restuarant has an online booking system unlike other omakase restuarants in Japan that are notoriously hard to book. https://www.tablecheck.com/en/shops/manten-sushi-marunouchi/reserve
Shinjuku Golden Gai
This is one of best place in Tokyo to go Bar Hopping and meet the locals! Feel free to wander around and enjoy the atmosphere.
Stay
Shibuya/ Shinjuku
I highly suggest staying in Shibuya or Shinjuku because of the central location of these two cities. Most of the activities will be either walkable or a 15 minute shuttle ride away.
Photos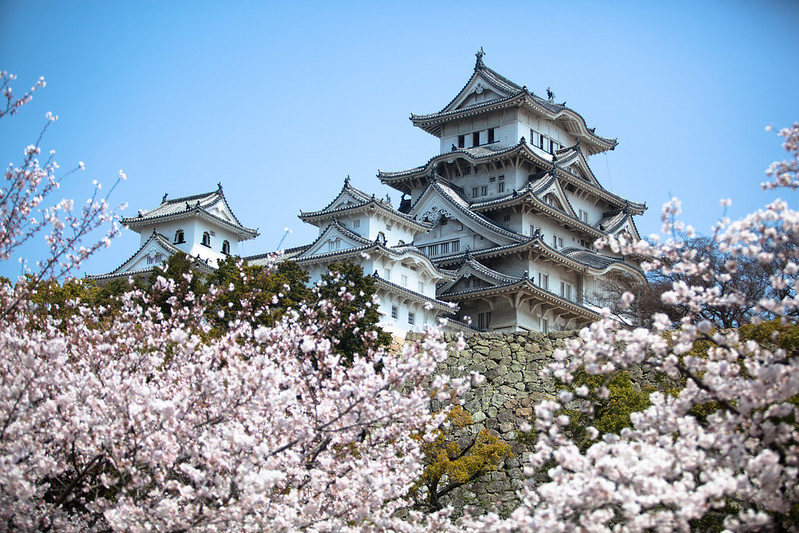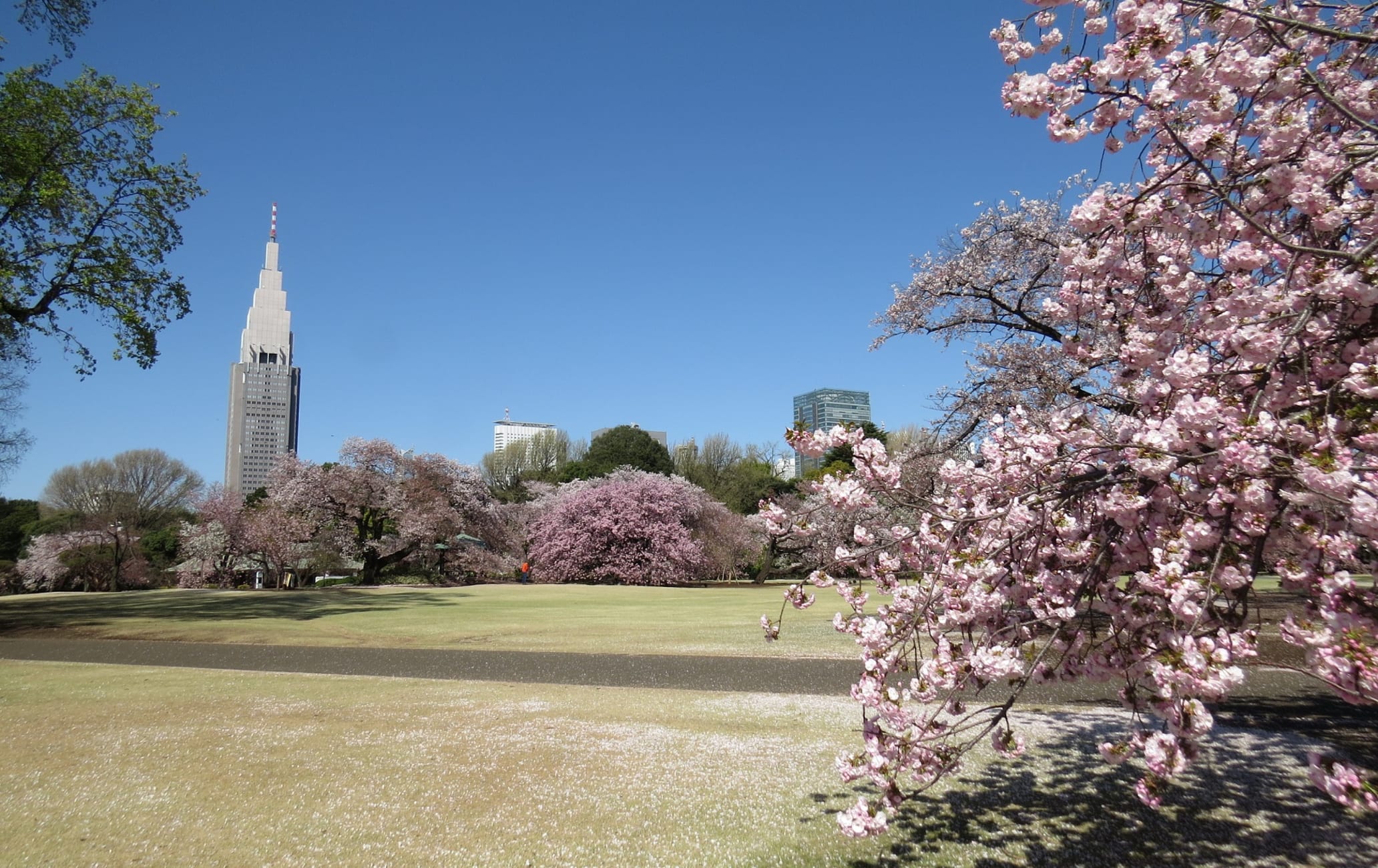 Day 4: Kyoto
Kyoto is known for its rich history, culture, and traditions, and is considered the cultural heart of Japan. Home to iconic gardens, temples, and shrines, transport yourself to an ancient city.
Visit
Honen-in Temple
Honen-in Temple is a small Buddhist templ known for its peaceful atmosphere and beautiful gardens. Often overlooked by tourists, it is a great destination to truly enjoy the meditative experience Kyoto has to offer.
Nanzen-ji Temple
Nanzen-ji Temple is a Zen Buddhist temple built in the 13th century for the emperor. Nanzen-ji Temple is known for its beautiful architecture, including its grand entrance gate and several sub-temples.
Ginkaku-ji Temple
Ginkaku-ji Temple, also known as the Silver Pavilion, is a Zen temple known for its stunning architecture and beautiful gardens. The gardens leads up to a small hill behind the temple where visitors can enjoy panoramic views of Kyoto.
Stay
Ryokan
Kyoto is a city rich in culture and tradition. Ryokans offer a unique and unforgettable glimpse into traditional Japanese culture and hospitality.
Transit
Tokyo -> Kyoto
Head over to the Shinjuku Station and make your way to Shinagawa Station. Then from Shinagawa, take the Shinkansesn (Bullet Train) directly to Kyoto.
Philosopher's Path
The path is approximately two kilometers long and starts at Ginkaku-ji temple (the Silver Pavilion) and ends at Nanzen-ji temple. Along the way, there are numerous temples, shrines, and gardens, as well as cafes and shops selling local handicrafts.
Photos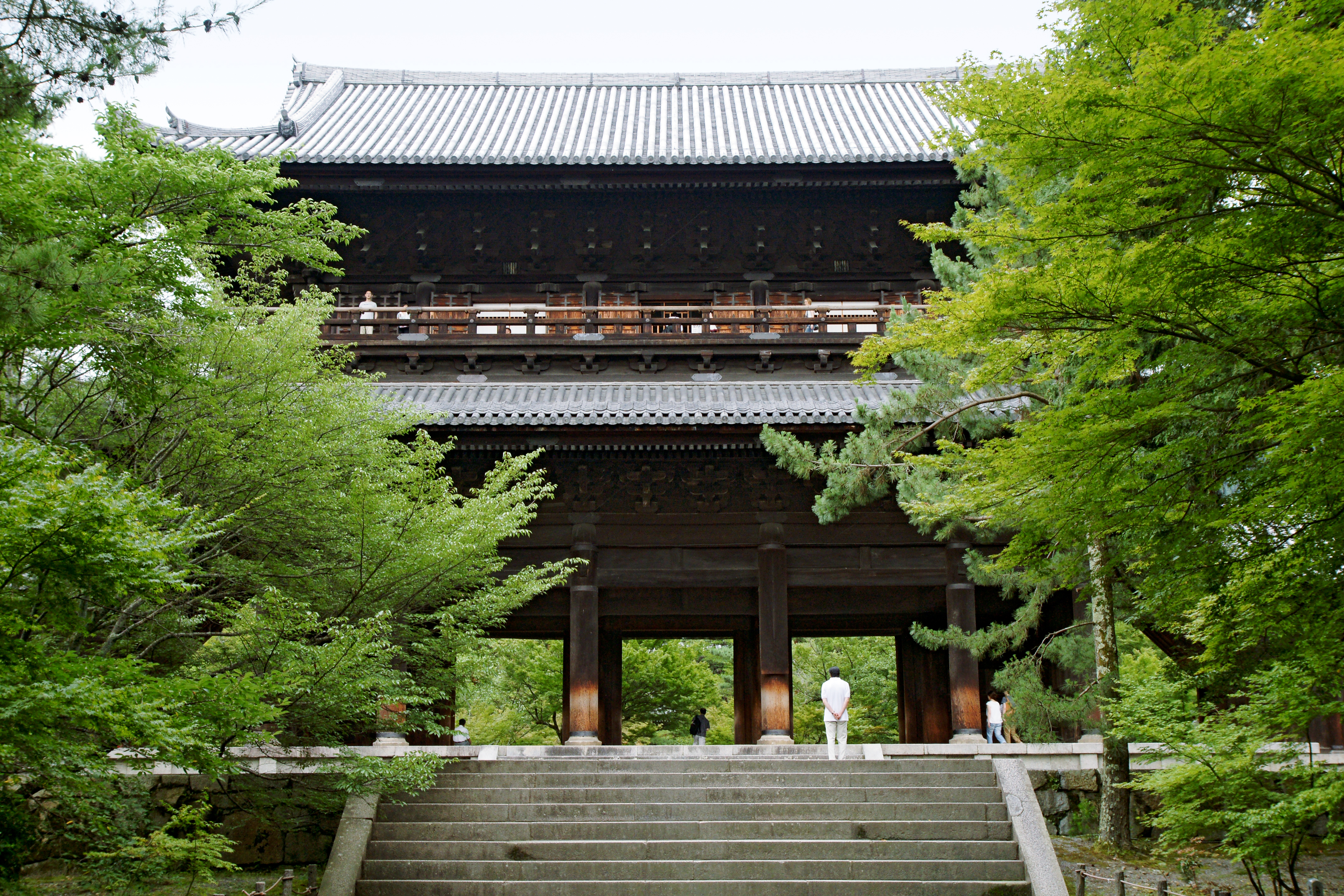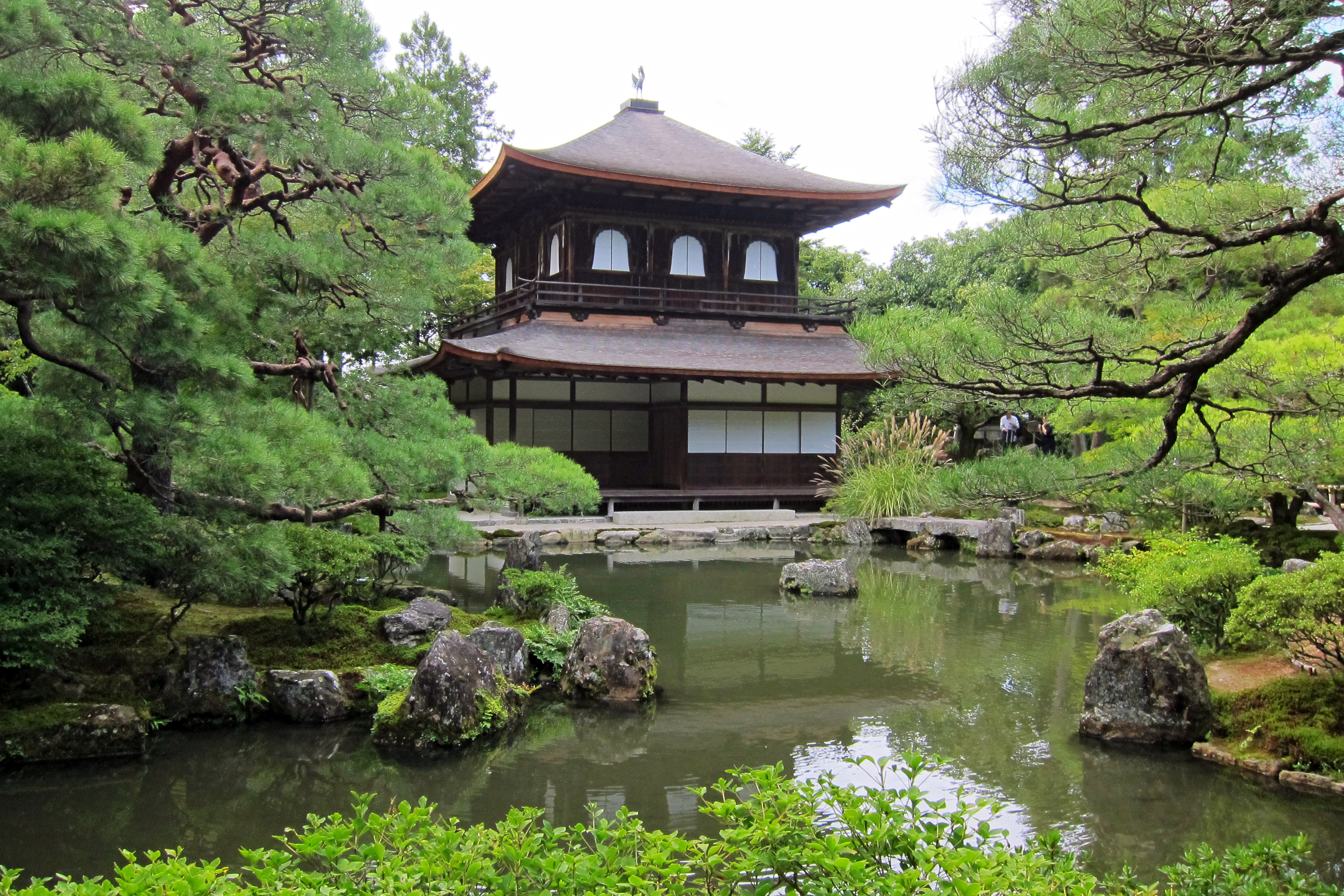 Day 5: Nara (Day Trip) / Kyoto
Nara is known for being Japan's first permanent capital, and it is one of the most historically and culturally significant cities in Japan. Nara is famous for its free-roaming deer, which are considered sacred and protected by the city. Visitors can feed and interact with the deer in Nara Park, which is located in the heart of the city.
Visit
Nara Park
Nara Park is a vast parkland that is home to over 1,000 tame deer that roam freely throughout the area. You can feed them, take pictures with them, and even pet them.
Todai-ji Temple
Built in the 8th century, this temple is one of the most iconic landmarks in Nara. It is home to the largest bronze statue of Buddha in Japan.
Isuien Garen
This stunning garden is located near Todai-ji Temple and features a pond, a tea house, and a variety of plants and flowers that change with the seasons.
Transit
Train ride from Kyoto to Nara
You can take the JR Nara Line or the Kintetsu Kyoto Line, both of which take around 45 minutes to get to Nara.
Train ride from Nara back to Kyoto
Take the JR Nara Line or the Kintetsu Kyoto Line, to arrive back at Kyoto Station.
Photos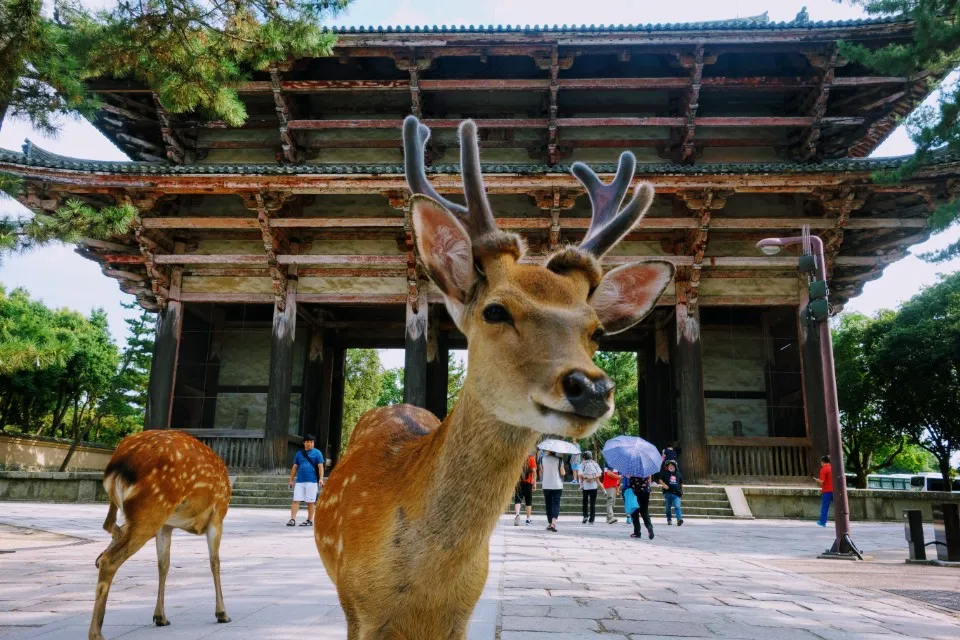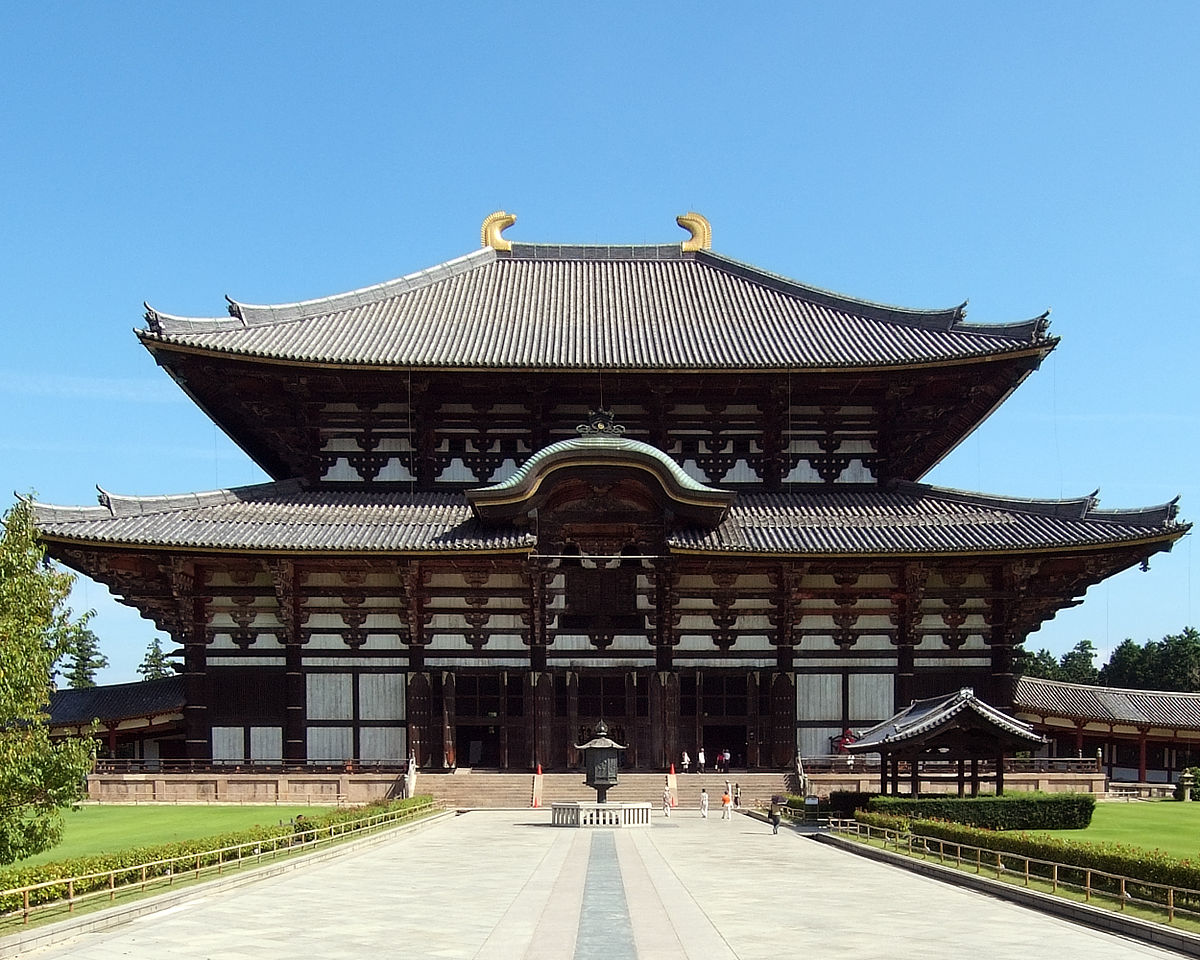 Day 6: Shibuya (Tokyo)
Shibuya is a trendy and bustling district in Tokyo, known for its fashion, shopping, and nightlife. See the city come alive with the bustling pedestrian crossing. End the day with a visit to Akihabara, a popular district in Tokyo known for its electronics shops, anime stores, and video game arcades.
Visit
Hachiko Statue
The Hachiko Statue is a famous statue located outside of Shibuya Station in Tokyo, Japan. The statue is a bronze sculpture of a dog named Hachiko, who became famous in Japan in the 1920s for his remarkable loyalty to his owner.
Shibuya Crossing
The intersection is located outside Shibuya Station and is known for its iconic "scramble" crossing, where pedestrians can cross the intersection in all directions at once.
Shibuya Center-gai
Shibuya Center-gai is a popular shopping street located in the heart of Shibuya. The street is known for its bustling atmosphere and trendy fashion boutiques, as well as its many cafes, restaurants, and bars.
Shibuya 109
Shibuya 109 is a 10-story building that houses over 100 boutiques and shops, each of which specializes in the latest fashion trends and styles.
Akihabara
Akihabara is a popular district in Tokyo known for its electronics shops, anime stores, and video game arcades.
Transit
Train ride from Kyoto to Tokyo
Take theShinkansen from Kyoto Station to Tokyo Station.
Photos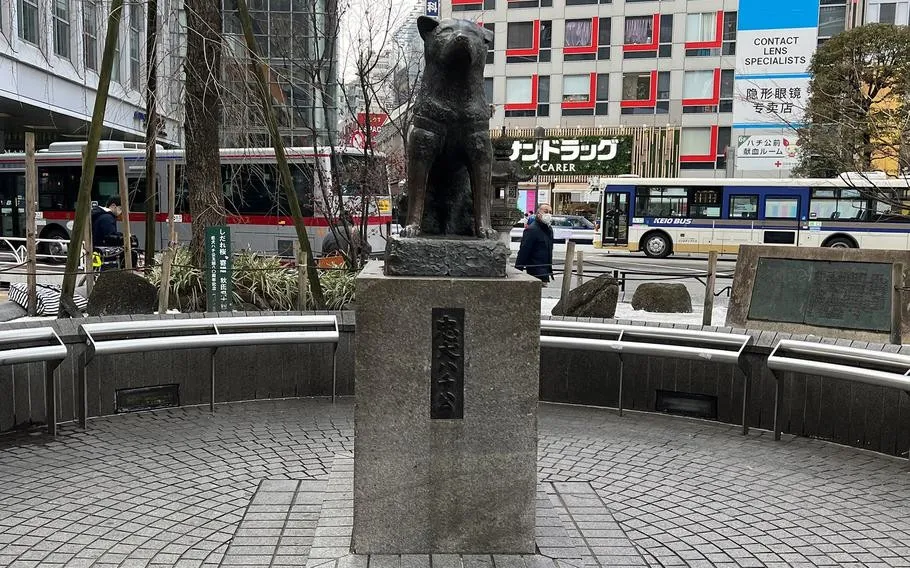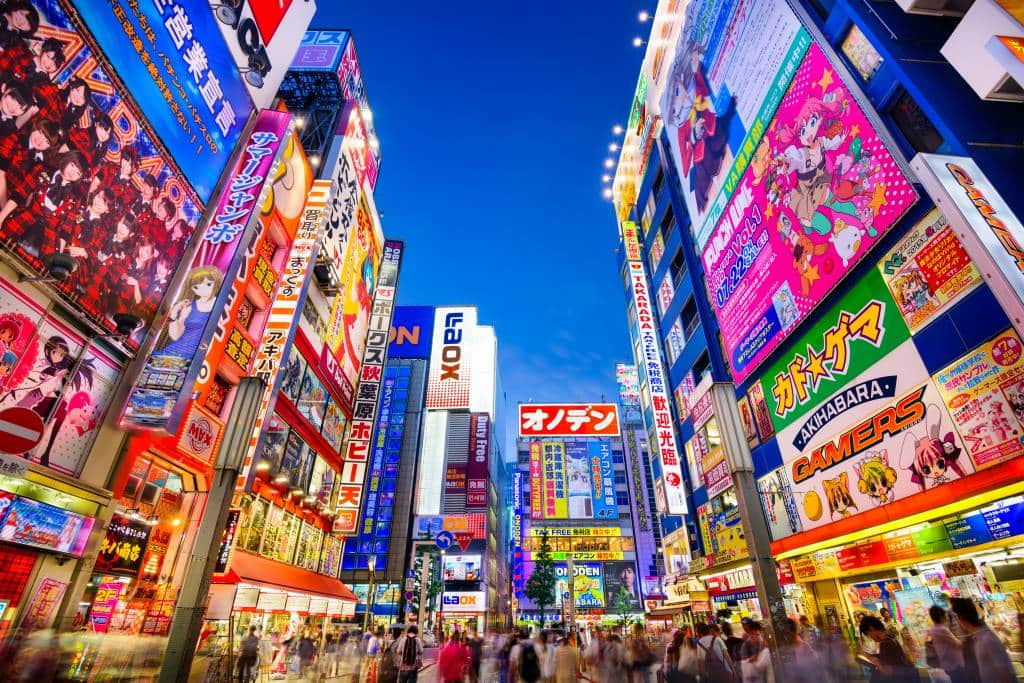 Day 7: Last day in Tokyo
Use the last day to buy last-minute souvenirs, snacks, and gadgets. Some of the most popular items at Don Quijote include Japanese snacks and candy, beauty products, and unique souvenirs that are difficult to find elsewhere.
Visit
Ginza
One of Tokyo's most upscale shopping districts,you can find everything from luxury fashion brands to traditional Japanese crafts and souvenirs.
Don Quiote
Don Quijote is a popular chain of discount stores in Japan that sells a wide variety of products, including electronics, household items, clothing, beauty products, and souvenirs.
Transit
Depart from Haneda Airport

Photos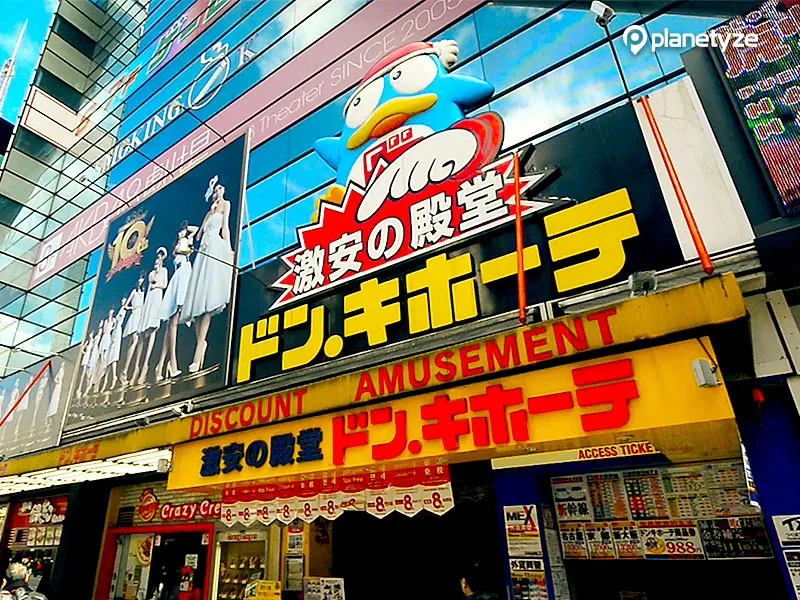 ---
Checklists
Checklist: Items to bring
Coin purse (A lot of vendors and business use cash. Instead of $1 dollar bills, shops will always give change in coins)
Pepto Bismo/ Tums
Small Umbrella
Allergy Medication
Checklist: Things to consider purchasing
Tea
Denim
Cosmetics
Stationary
---
Notes
When traveling to Japan, here are some important notes and tips to keep in mind:

Entry Requirements: Check the latest visa requirements for your country of residence before traveling to Japan. Make sure your passport is valid for at least six months beyond your planned departure date.

Transportation: Japan has an excellent and efficient transportation system. Consider purchasing a Japan Rail Pass if you plan to travel extensively by train. The Tokyo Metro and regional buses are convenient for navigating cities.

Cash vs. Cards: While credit cards are widely accepted in major cities, it's a good idea to carry cash for smaller businesses and rural areas. ATMs can be found at convenience stores and post offices, which often accept international cards.

Wi-Fi and Connectivity: Stay connected by taking advantage of Japan's free Wi-Fi hotspots available in hotels, cafes, and major train stations. Alternatively, consider renting a pocket Wi-Fi or purchasing a local SIM card.

Here are a few essential phrases you may find useful while traveling in Japan:

こんにちは (Konnichiwa) - Hello/Good day

ありがとうございます (Arigatou gozaimasu) - Thank you

すみません (Sumimasen) - Excuse me/I'm sorry

お願いします (Onegaishimasu) - Please

はい (Hai) - Yes

いいえ (Iie) - N

おはようございます (Ohayou gozaimasu) - Good morning

こんばんは (Konbanwa) - Good evening

お手洗いはどこですか?(Otearai wa doko desu ka?) - Where is the restroom?

メニューを見せてください (Menyuu o misete kudasai) - Please show me the menu.

駅はどこですか?(Eki wa doko desu ka?) - Where is the train station
---
---