Hanoi to Hoi An: A trip to Vietnam
Hanoi to Hoi An: A trip to Vietnam
Vietnam is a south-eastern country bordering China, Laos, Cambodia. A coastal country with a mix of natural attractions, man-made parks and beautiful cities.
This was a 9-day trip that we undertook. This trip was one of the better trips because I got to cover a lot of different places.
Before I start, let me add some info about the Visa and currency.
For an Indian passport holder, you would need apply for Visa beforehand at the Vietnam consulate. Once you receive the approval letter, you need to submit this letter at the Immigration office at the airport along with a fee of $25. It may take about an hour and the stamping would be done on your passport.
The currency of Vietnam is Dongs. It is better to take a few currency of VND from India. However, USD is widely accepted in Vietnam. So if you don't get VND, you can always go for USD. All major credit/debit cards work.
---
Days
Day 1: Arrival in Hanoi
Arrival in Hanoi
We arrived at Hanoi. After immigration, we booked a minibus to the old quarter locality. The Old Quarter is a famous locality. It is a congested square kilometer that was closed behind massive ramparts and heavy wooden gates until well into the nineteenth century. It is also one of the business hubs especially for small-scale industry hence an ideal spot for shopping. We just roamed around a few streets in the evening and returned for a well-deserved rest. P.S - Beware of hostels in the old quarter locality. Most of them are congested and it may not suit anyone. Also, the region is known for its fresh seafood prepared on the road side. So there is pungent smell in the evenings when most foreigner try their hand at cooking.
Visit
Noi Bai International Airport (HAN)

Day 2: Trip to Ninh Binh
A day trip to Ninh Binh
We booked a day trip to Ninh Binh province. This is situated at about 95 kms to the south of Hanoi. This area is famous for natural attractions, due to the limestone deposits. There are multiple places here and one day is not enough to cover them all. We could see a couple of them – Xin Chao, Mua Mountains and boat ride in Ninh Binh. The weather was cool and cloudy, so we didn't break a sweat. We started off with a visit to the Xin Chao valley also called the valley of peace. There is a lake and a temple dedicated to the Buddha here. True to its name, the valley is so peaceful that one would feel to stay here all day long. Next was a trek to Mua Mountains. One has to climb about 600 steps to reach the summit and it was one hell of a climb. But the view from there is amazing, as we could see paddy fields on one side and mountains on the other. Once we were back down, we went to Tam Coc cave boat ride. This is the longest boat ride I have ever been in. They are all row boats here. It takes about almost 2 hours for the ride to complete. Our trip ended with a cycle ride along the Tam Coc cave. We returned to Hanoi in excitement of the next day.
Visit
Ninh Bình

Mua Cave

Xingfu Dimsum 幸福 - Ninh Bình

Tam Cốc – Bích Động - Ninh Bình, Việt Nam



Photos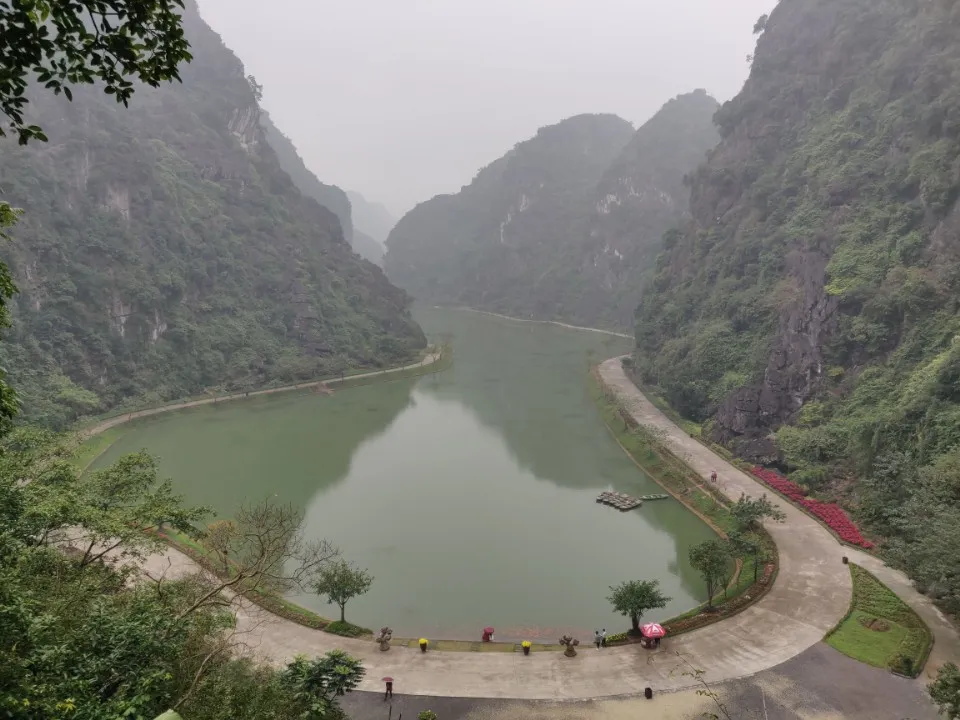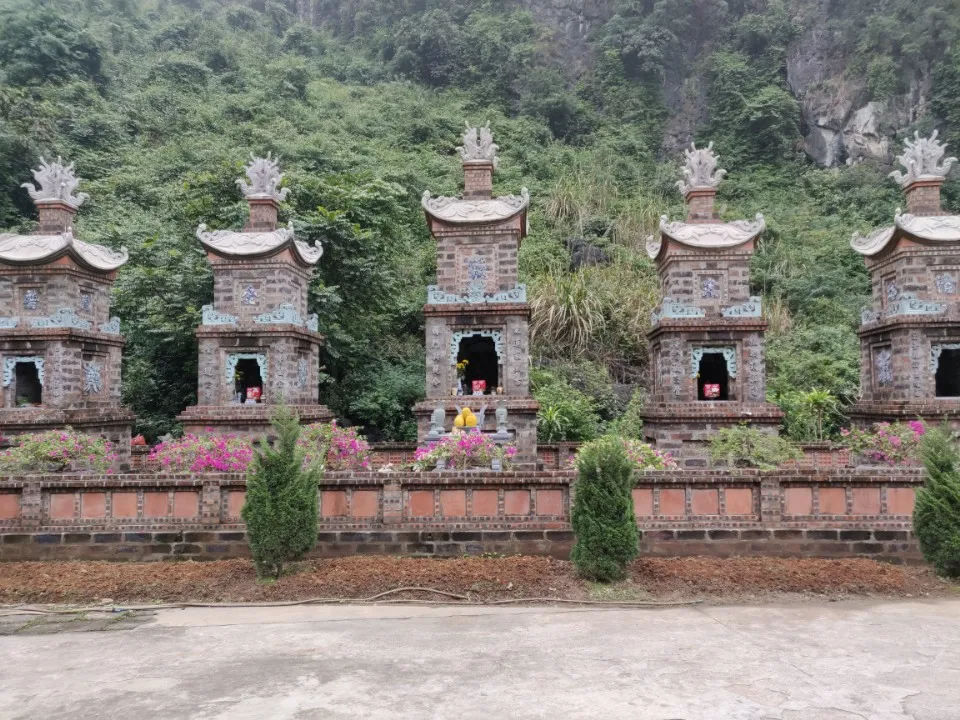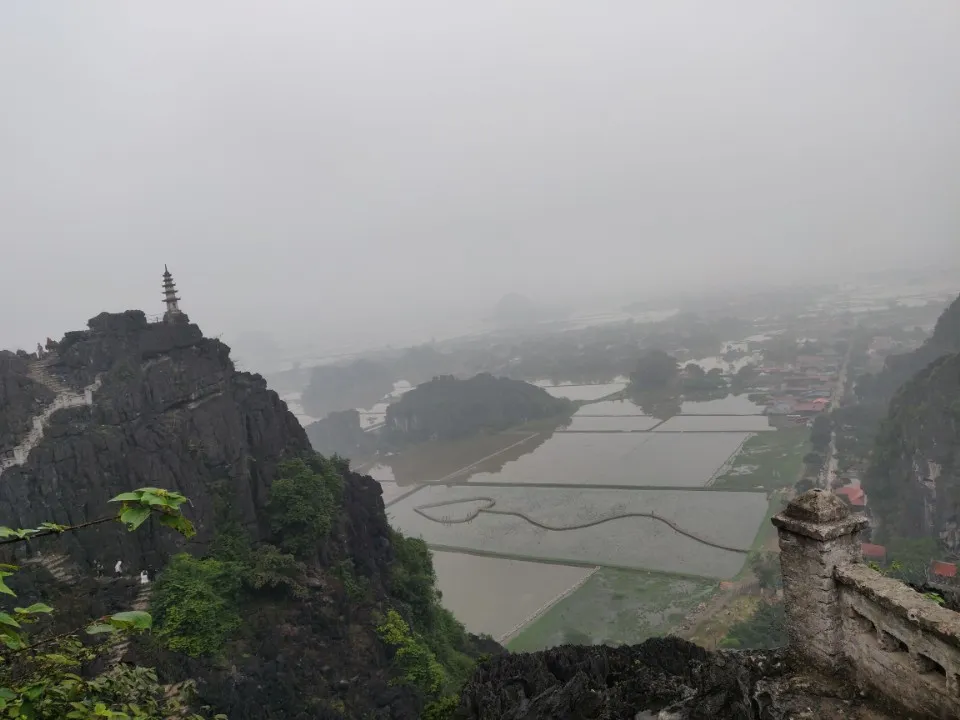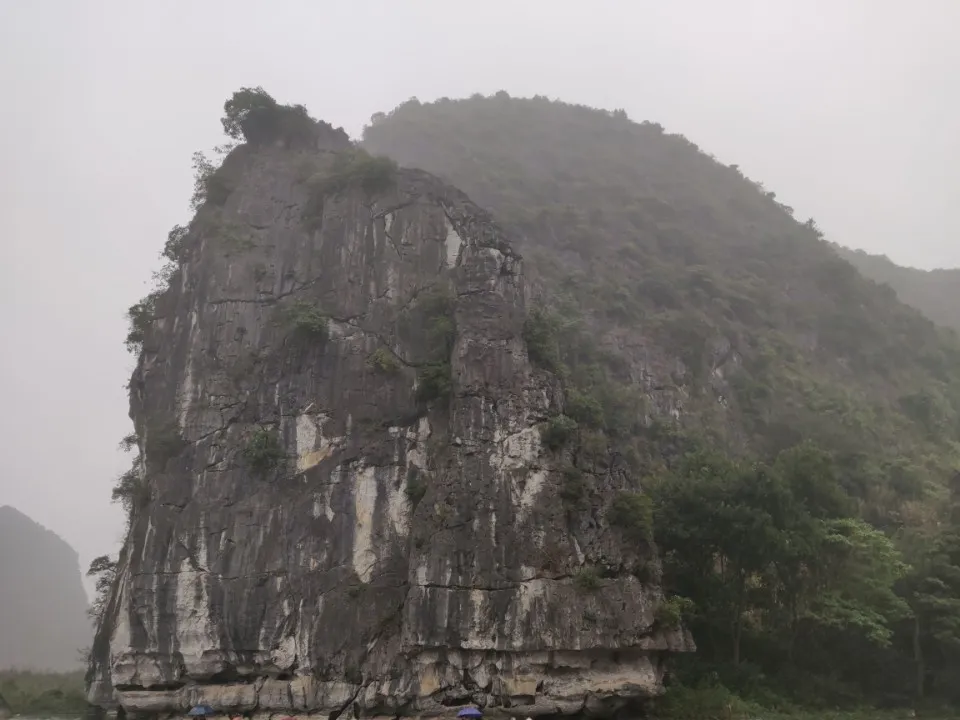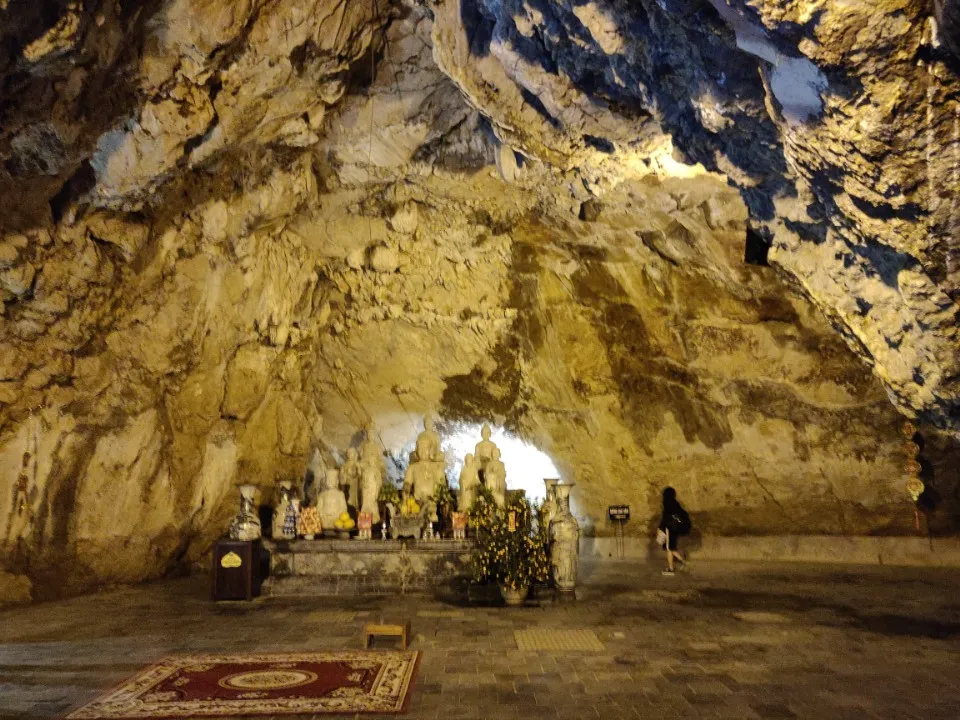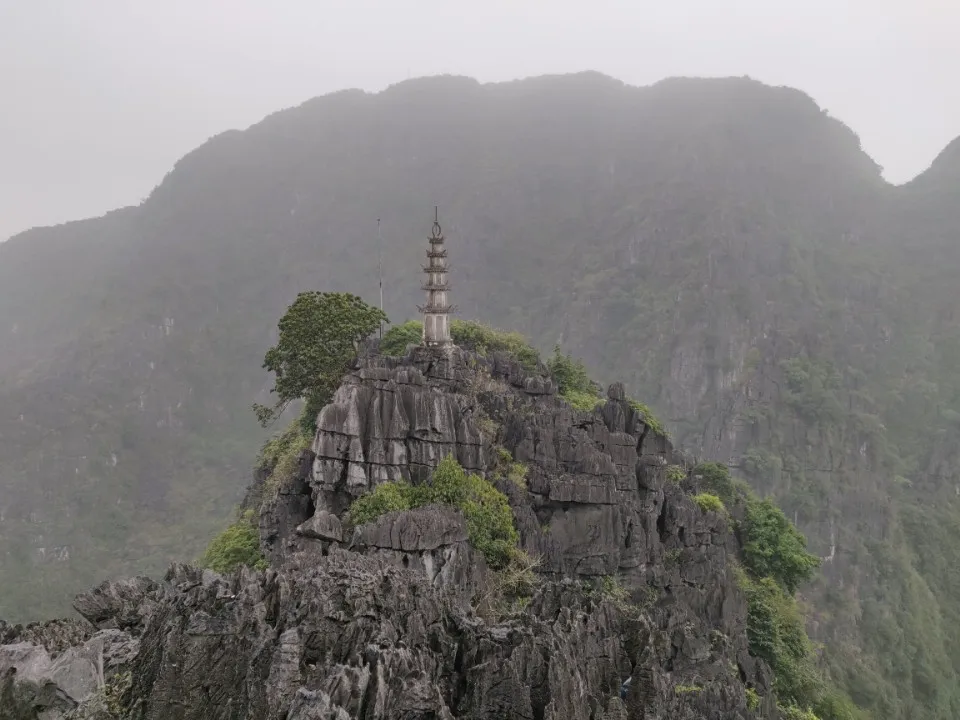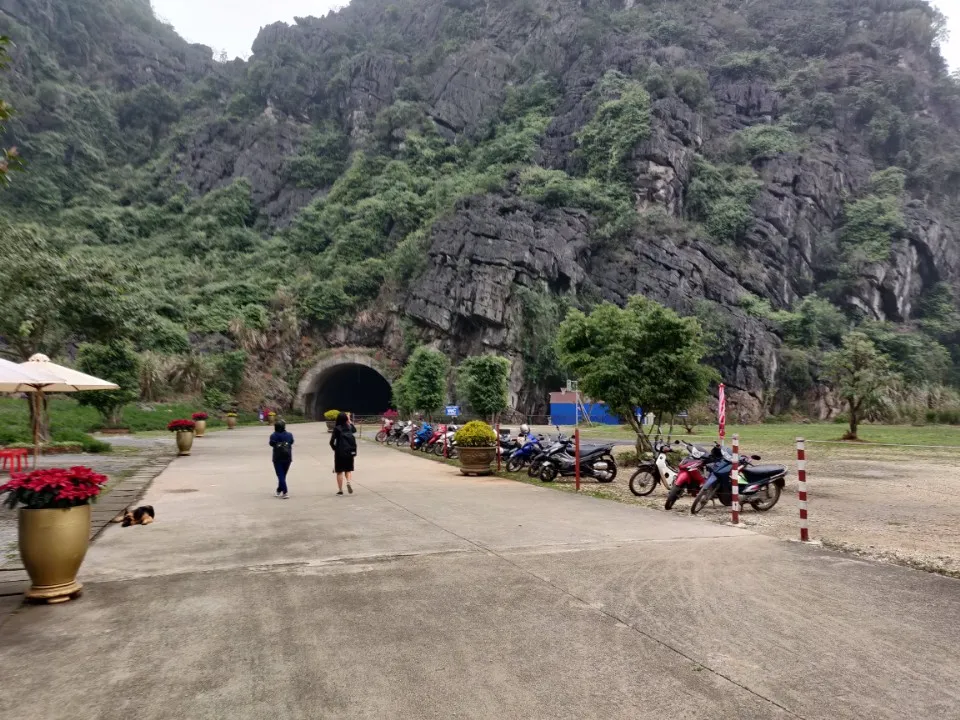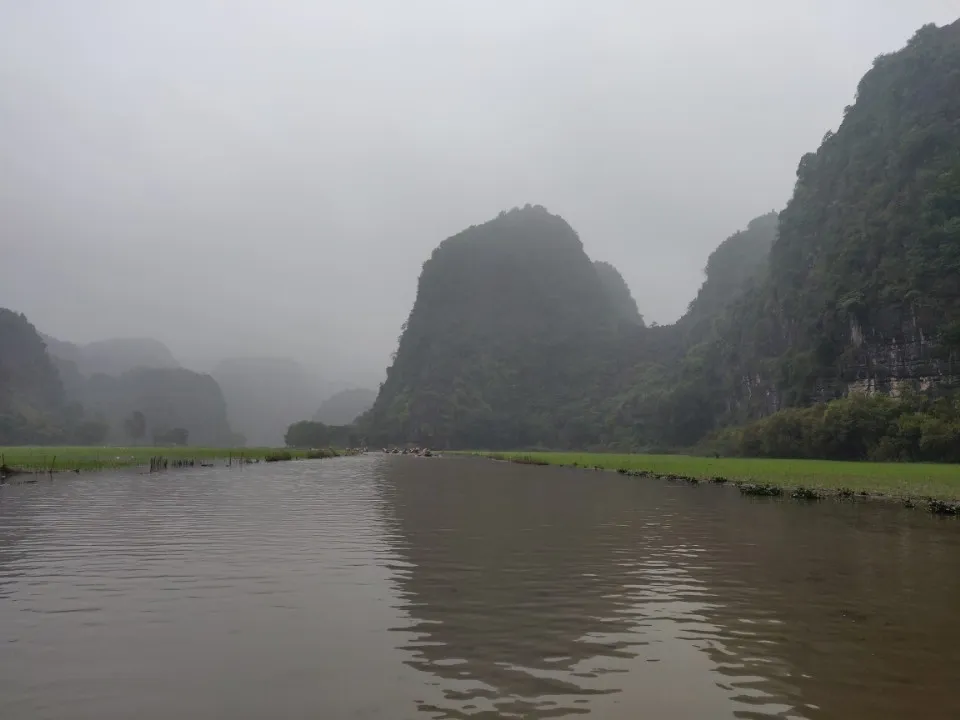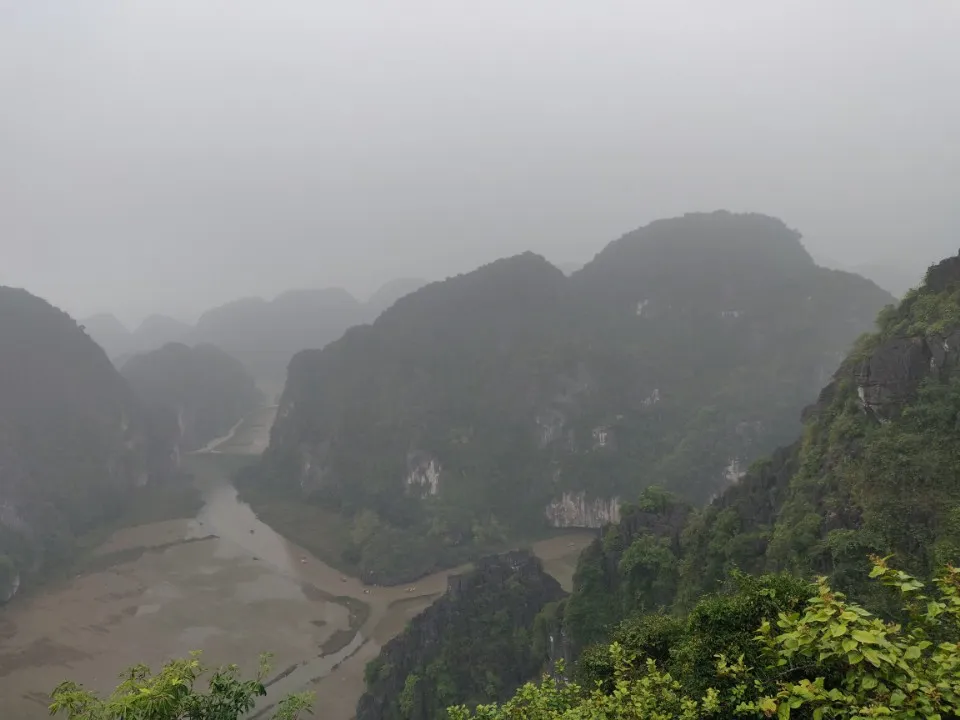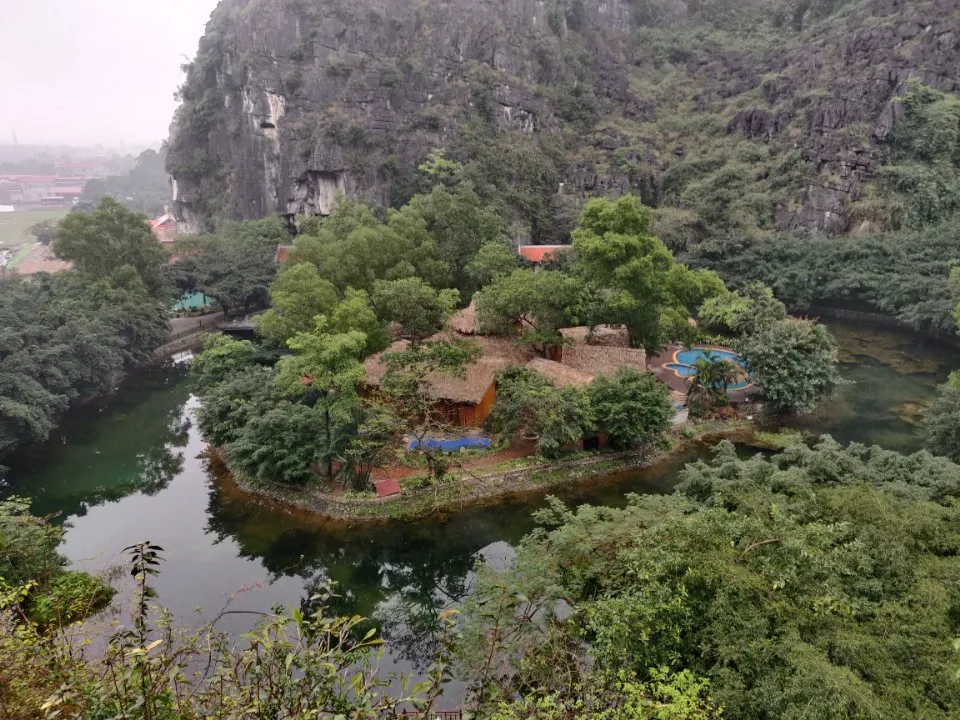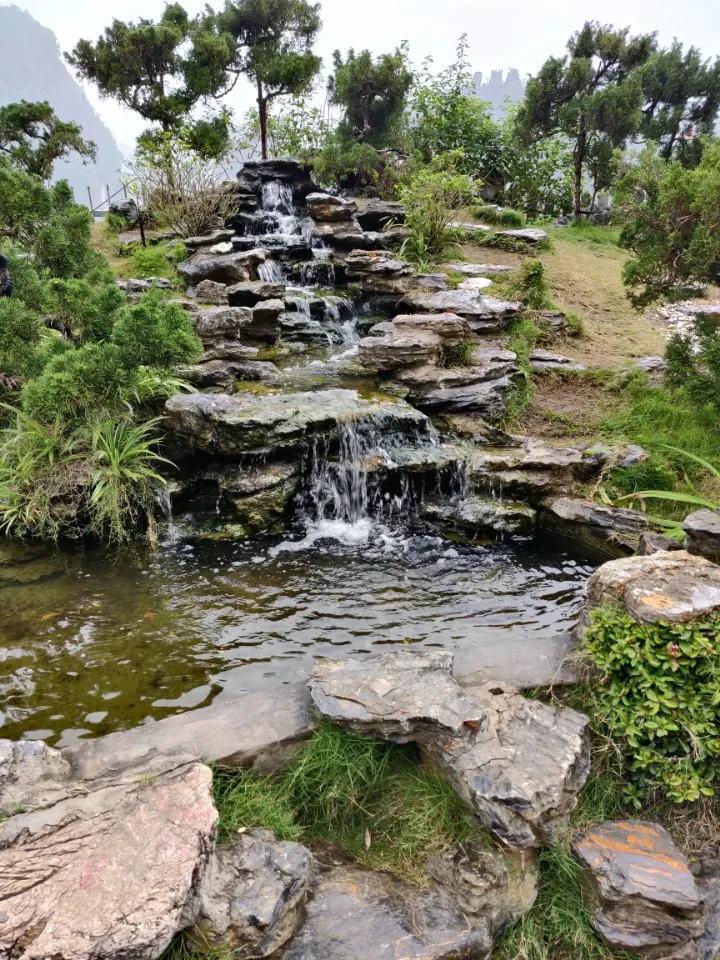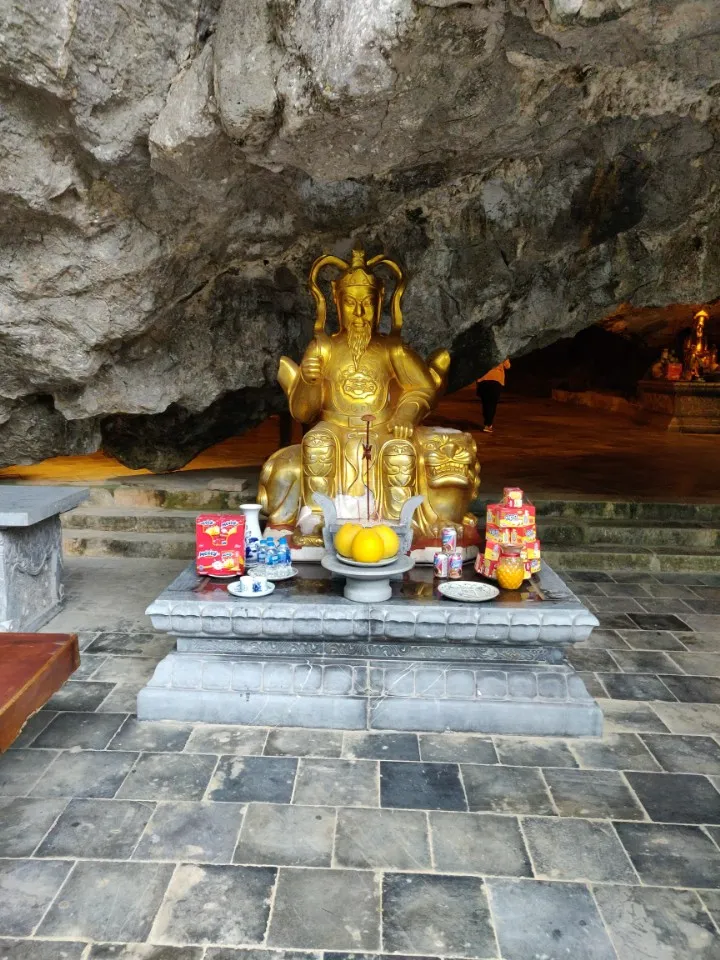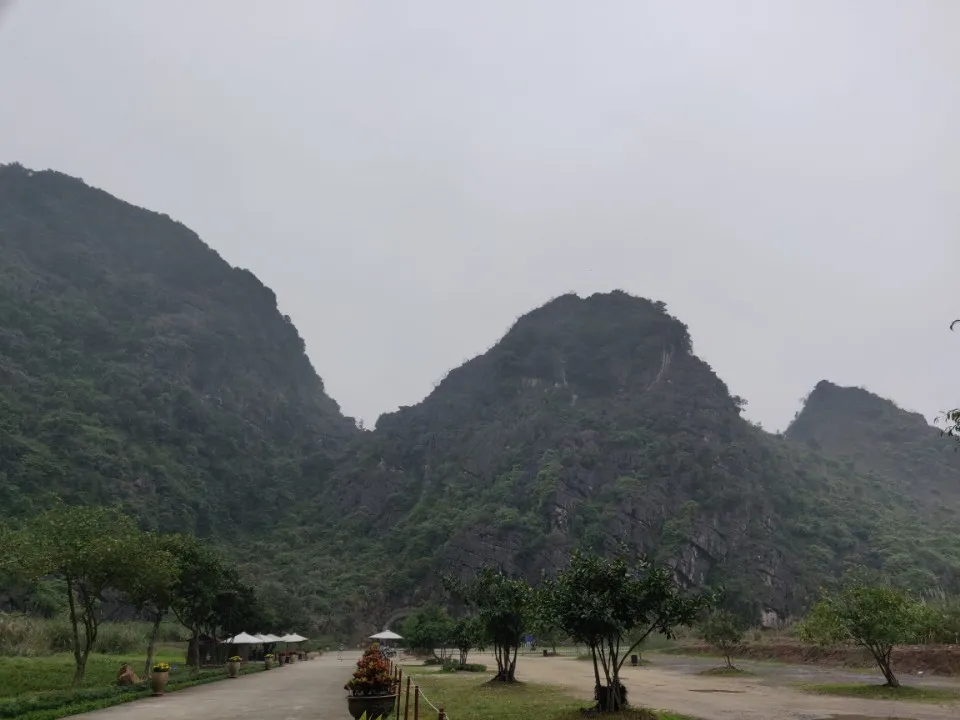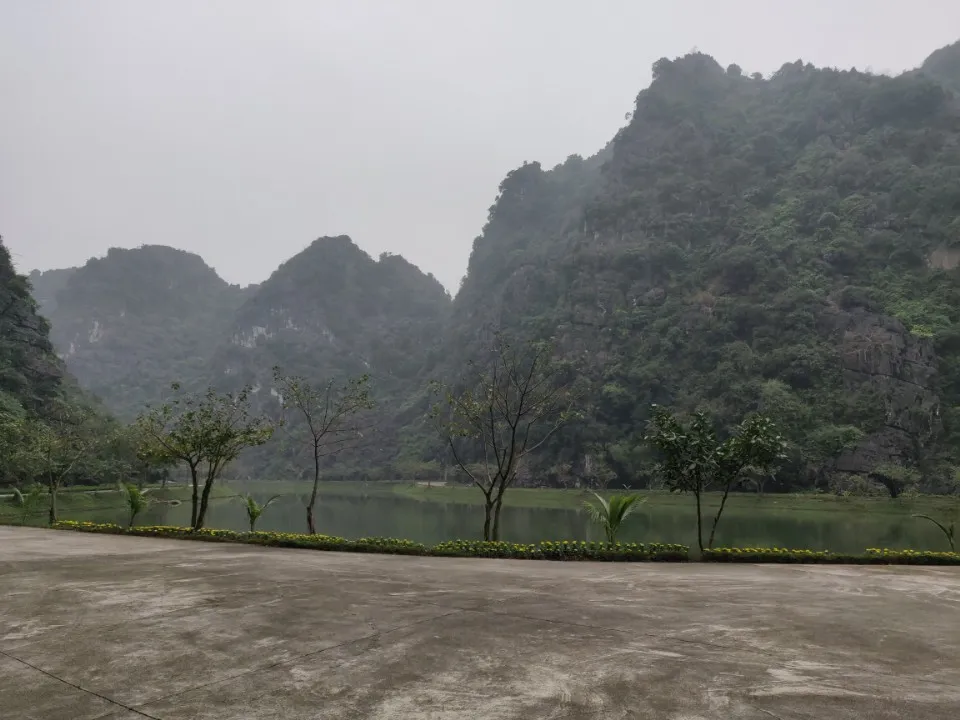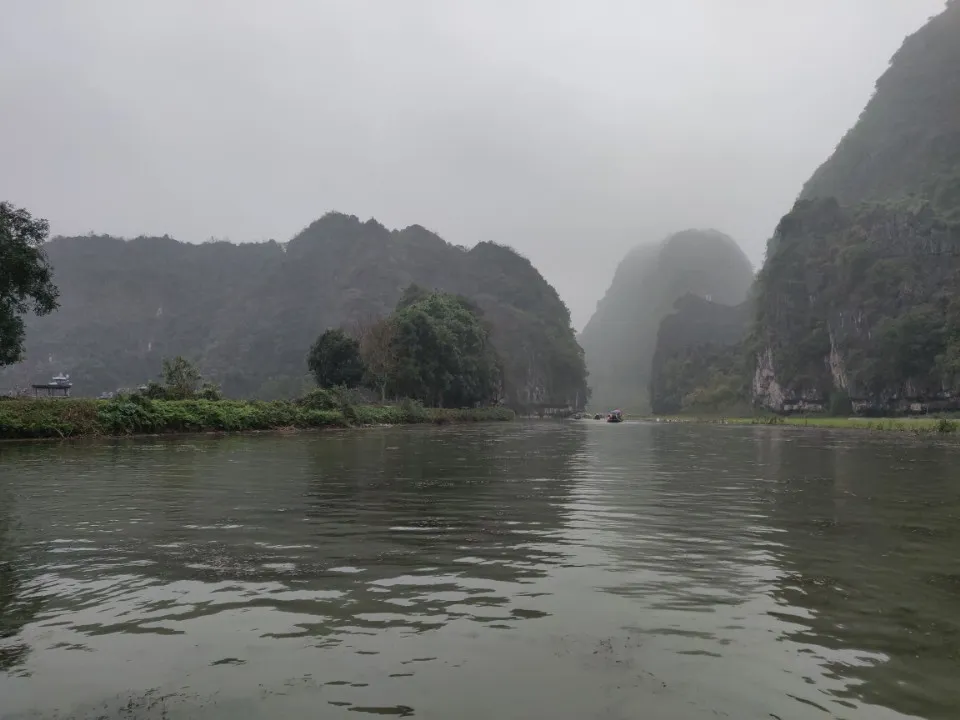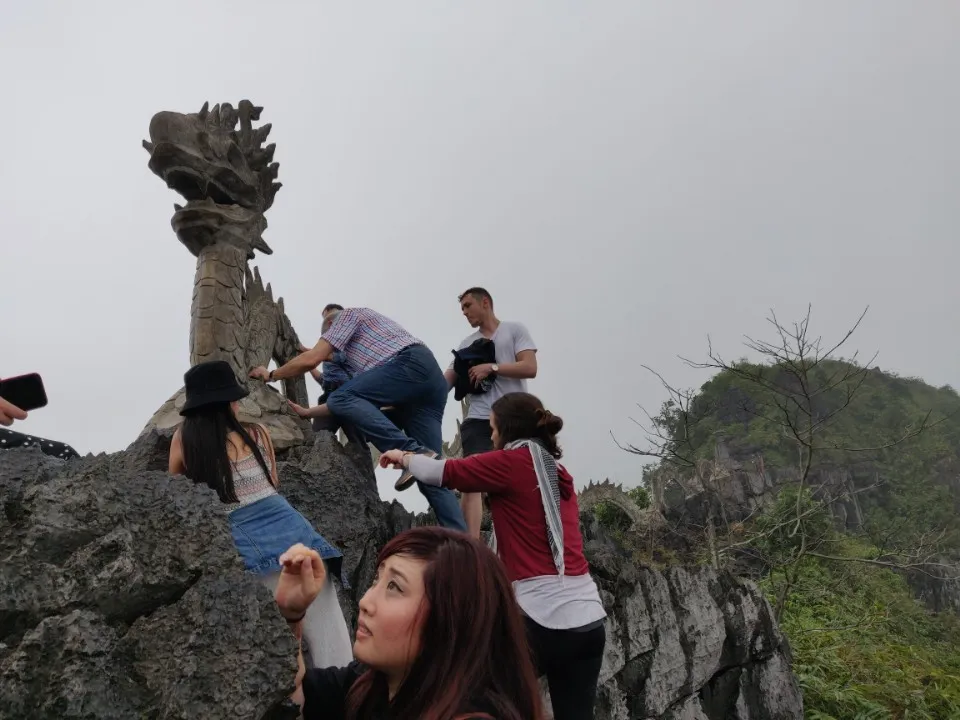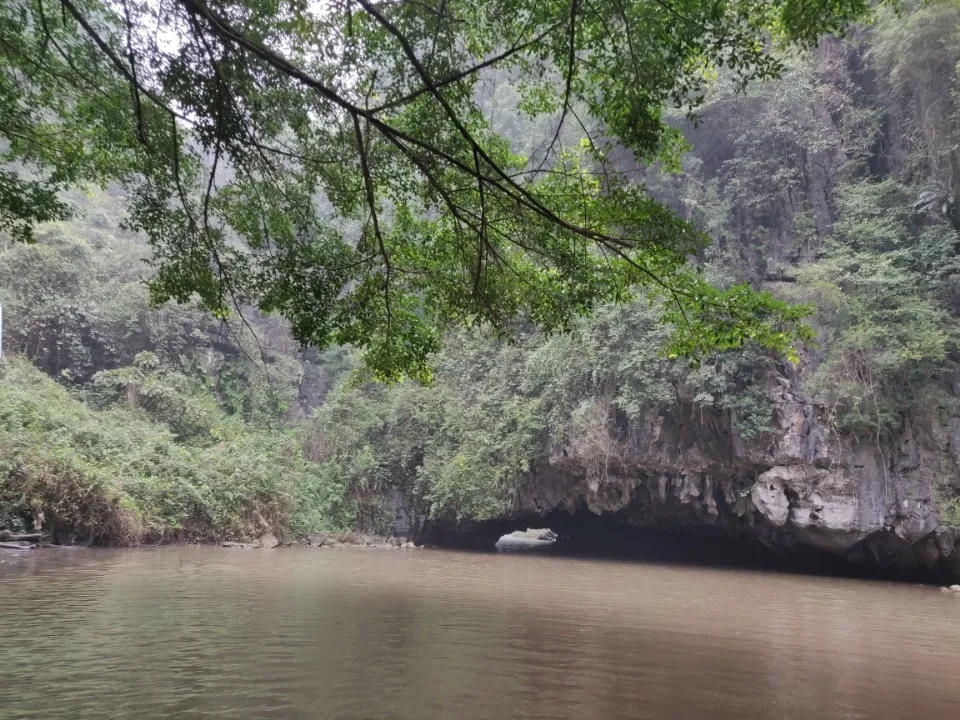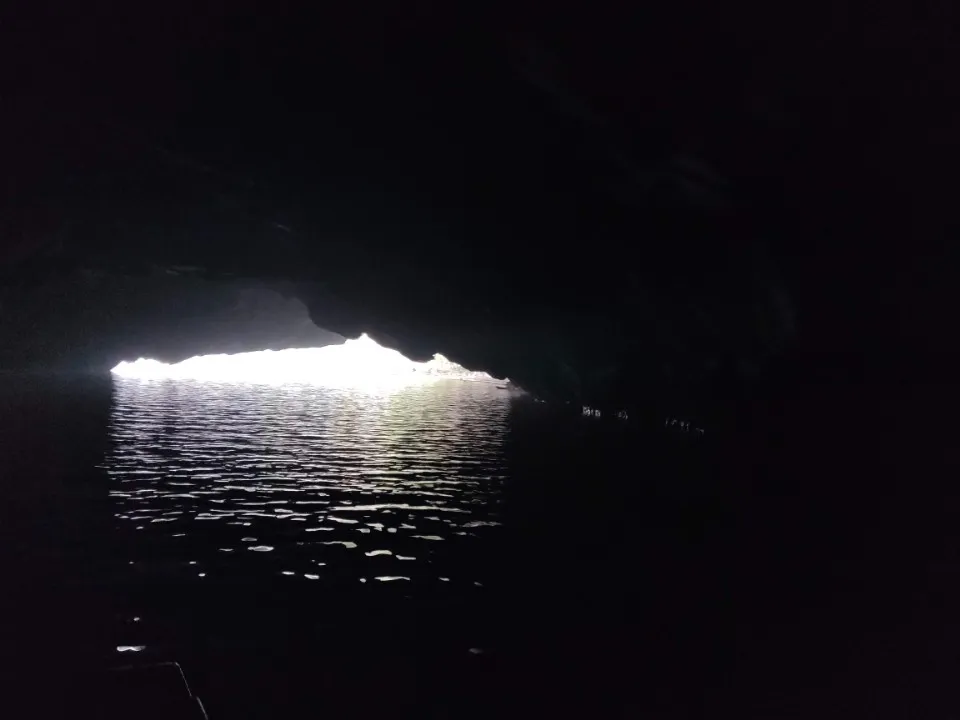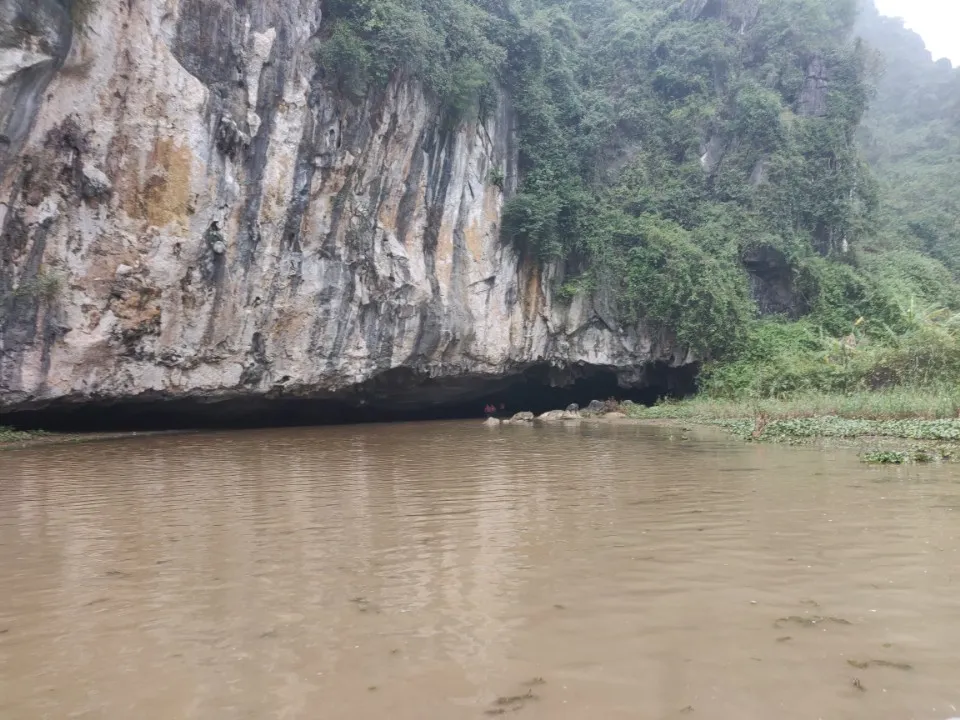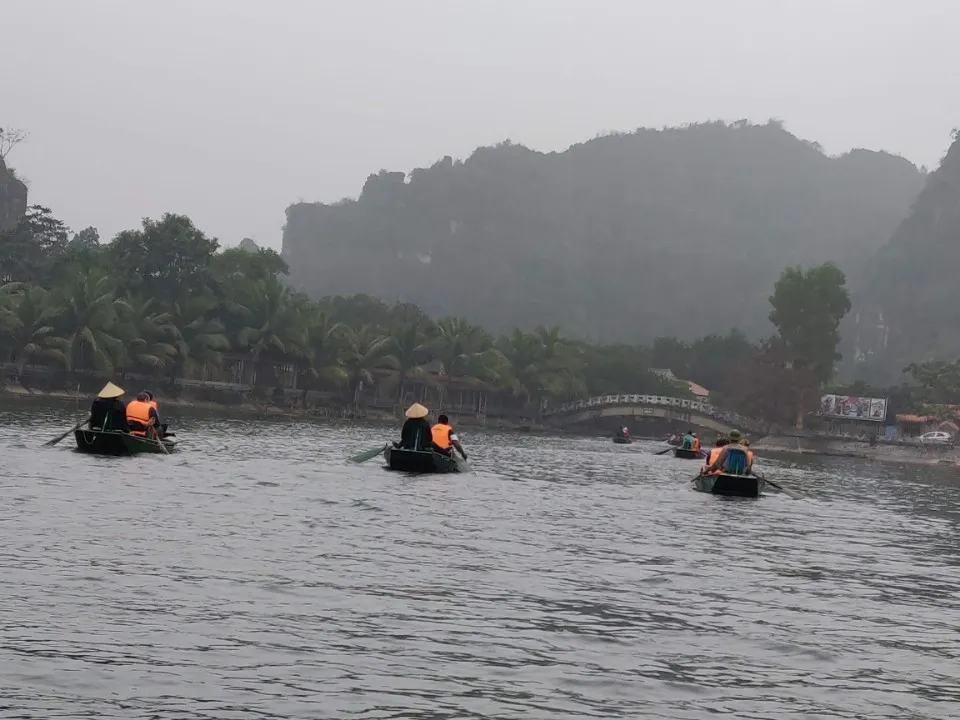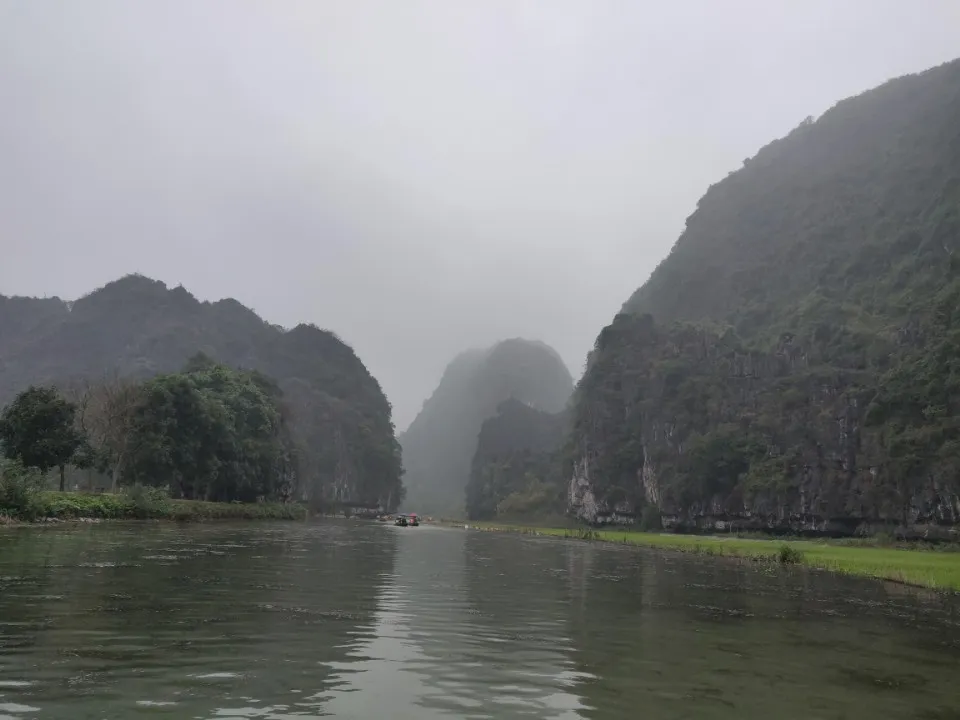 Day 3: 2-day trip to Ha Long bay
Ha Long Bay Cruise
We booked a 2-day tour to Halong Bay with a cruise stay. Halong bay is around 180 kms from Hanoi and is a UNESCO World Heritage site. Cruise stay, in the bay, is a star attraction here. Upon reaching Halong port, one has to catch a boat to board our cruise ship. There are lots of caves around here, which are again limestone formations. We visited one of them called the Hang Sung Sot cave. This has stalactites and stalagmites formed from the limestone due to sea erosion. In the evening, we reached our cruise ship for our dinner and a good sleep. The cruise and in fact the whole country is against the use of single-use plastic. The cruise also does not provide sufficient water. It is better to carry water bottles and fill out water wherever possible.
Visit
Hạ Long Bay

Hang Sửng Sốt



Photos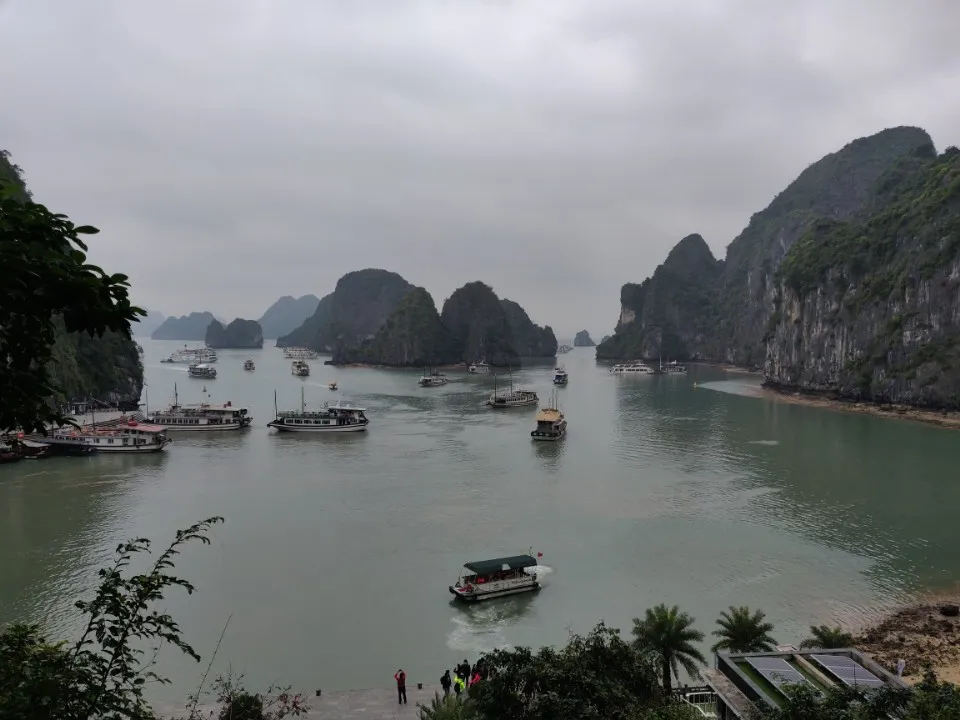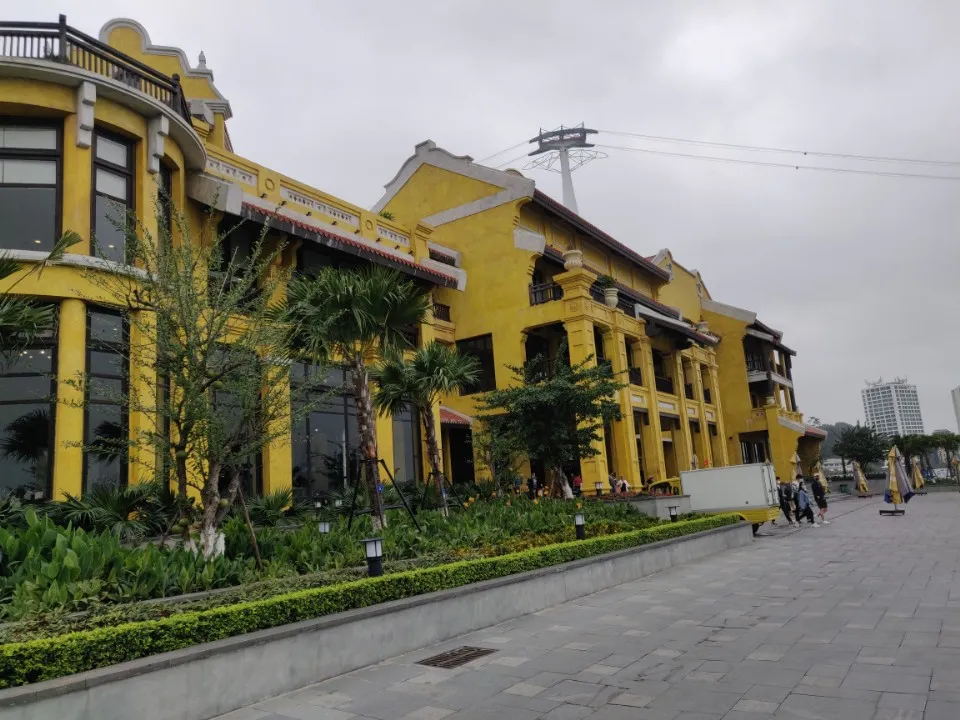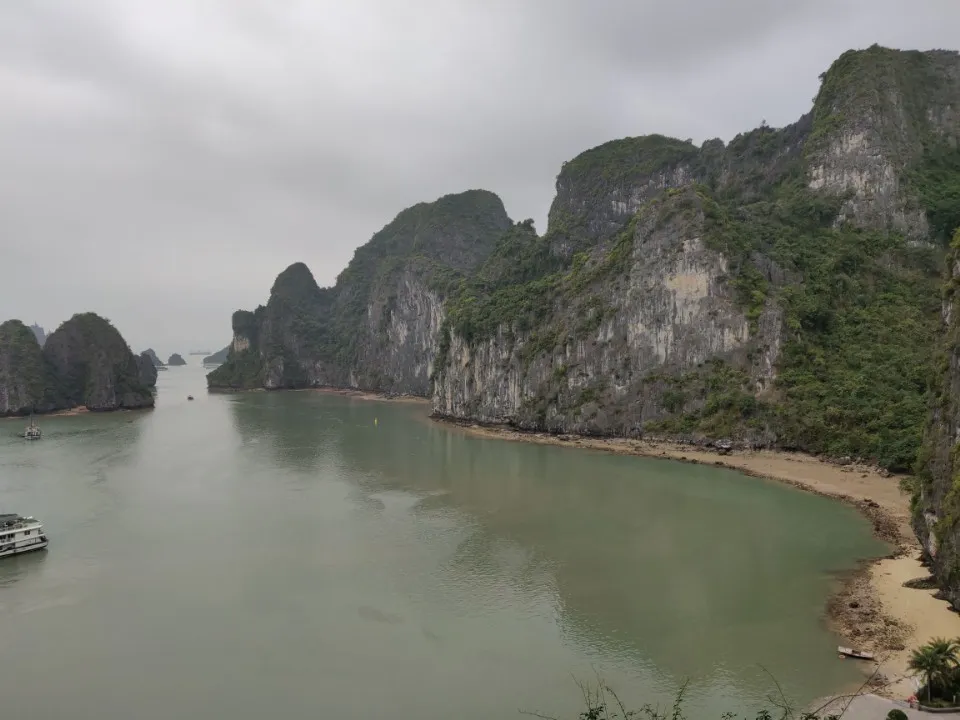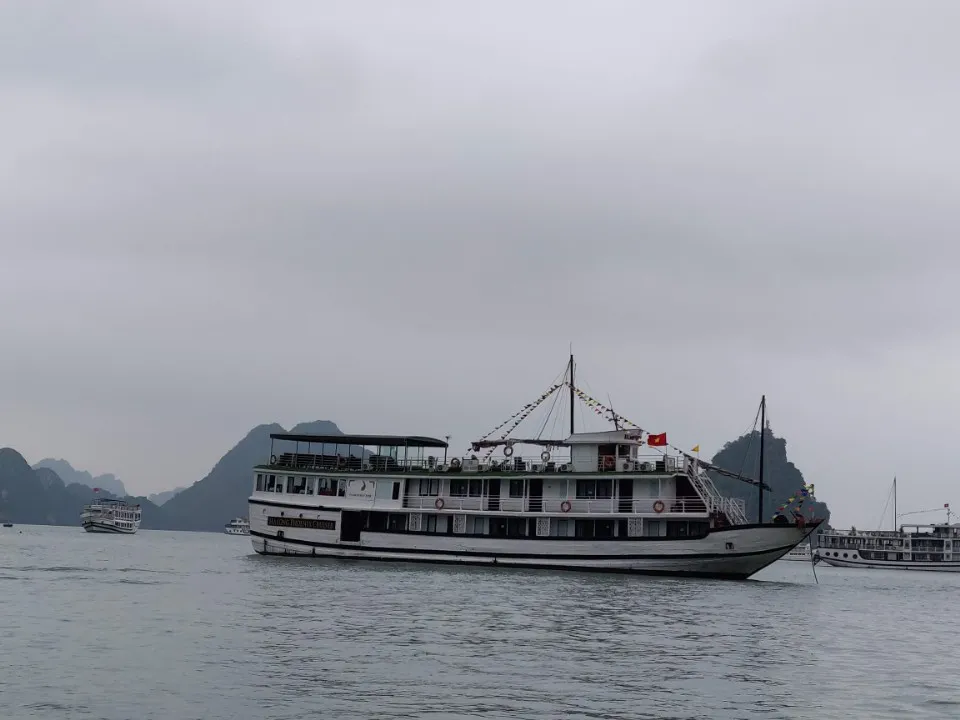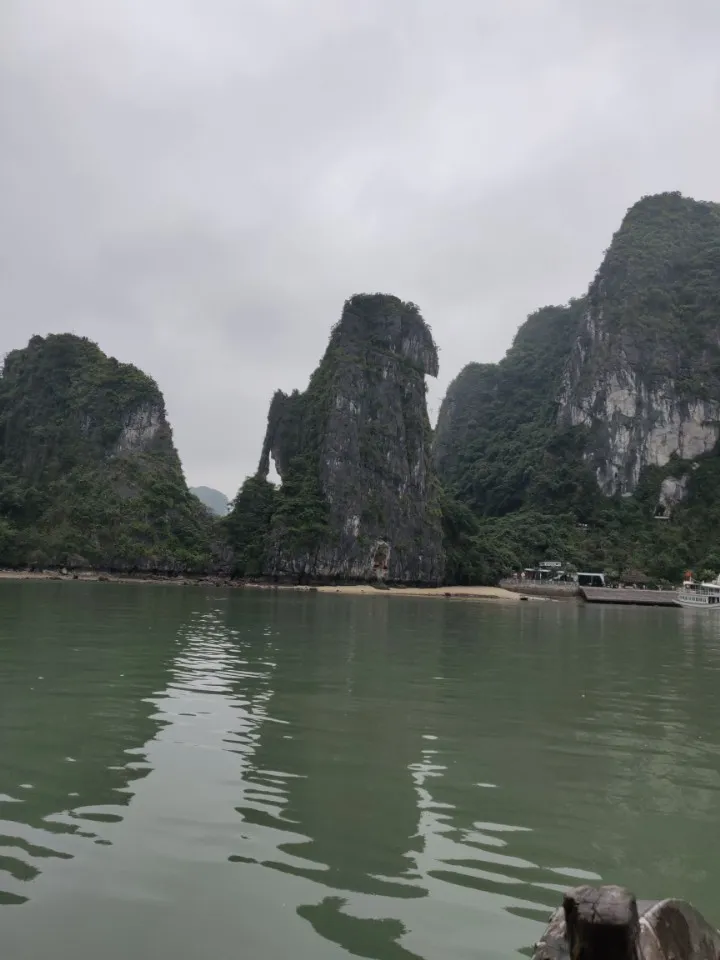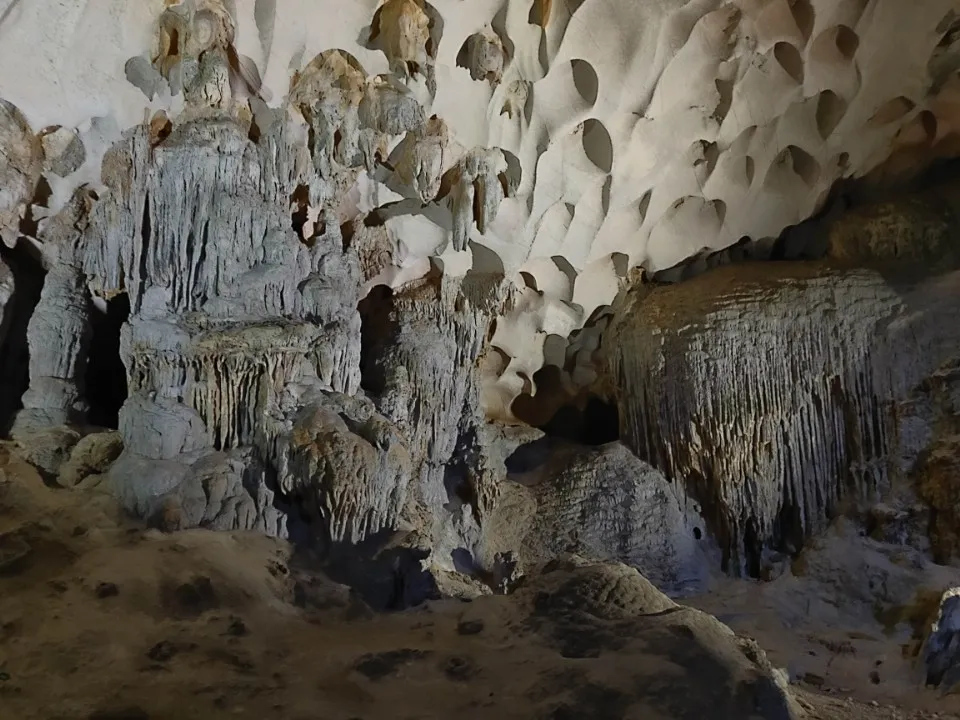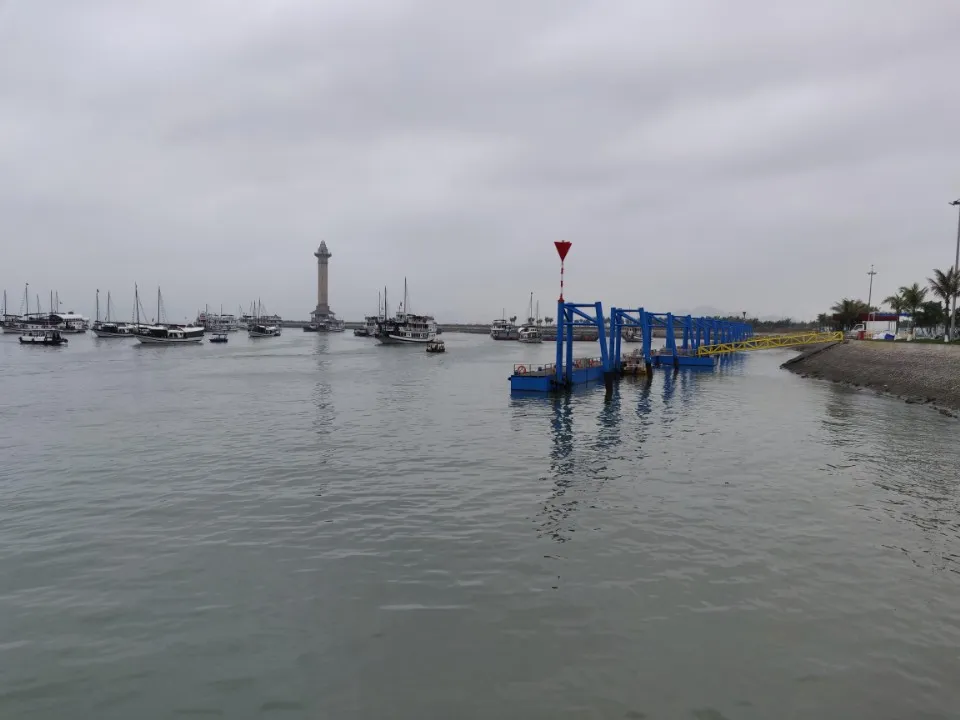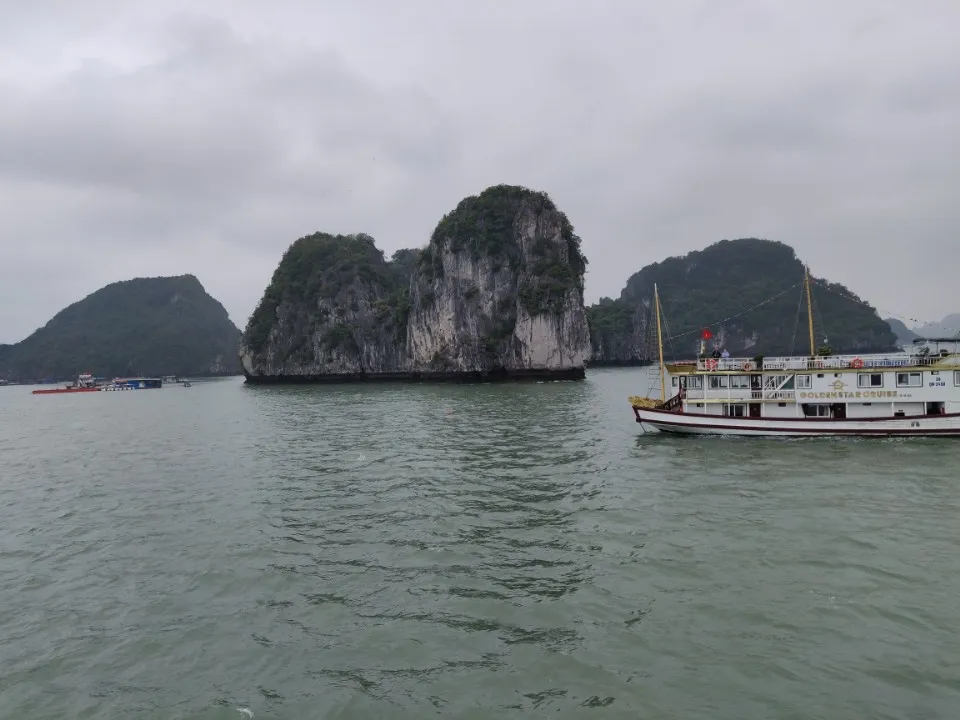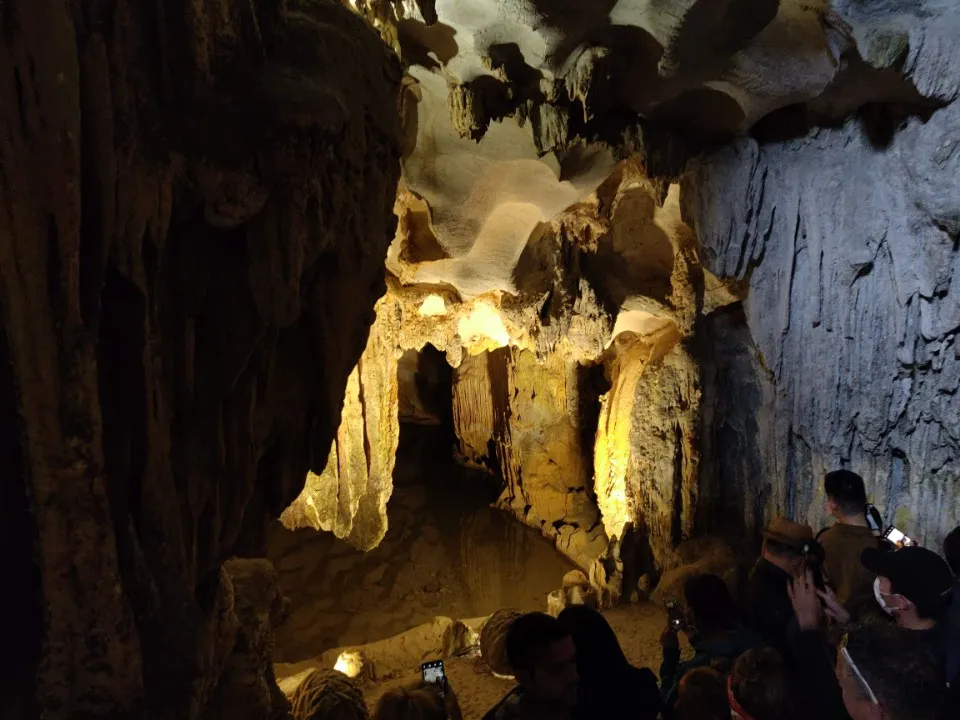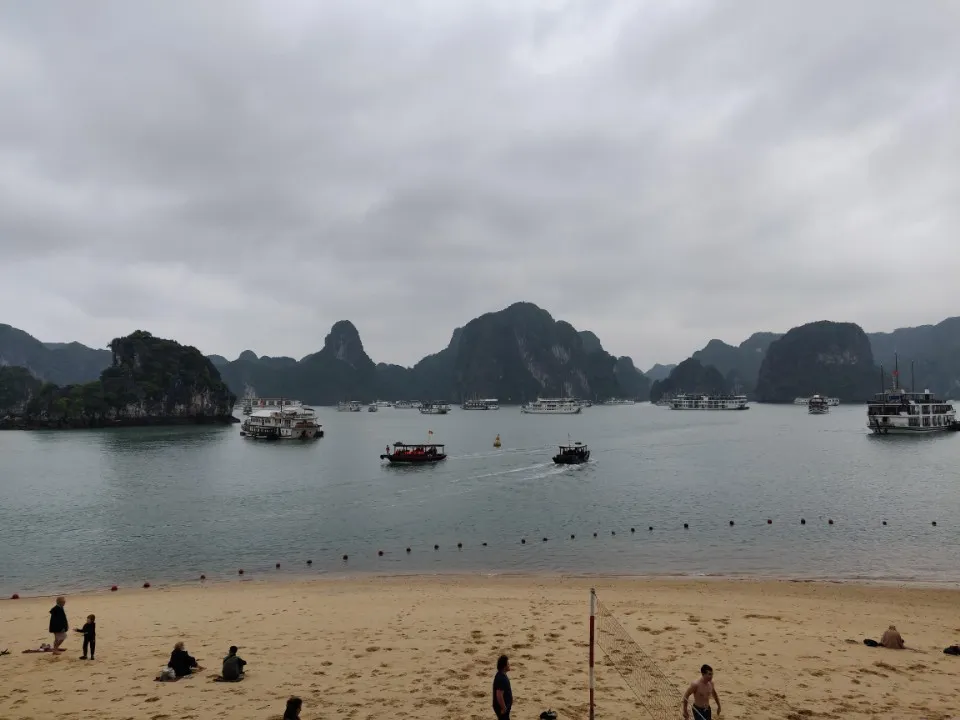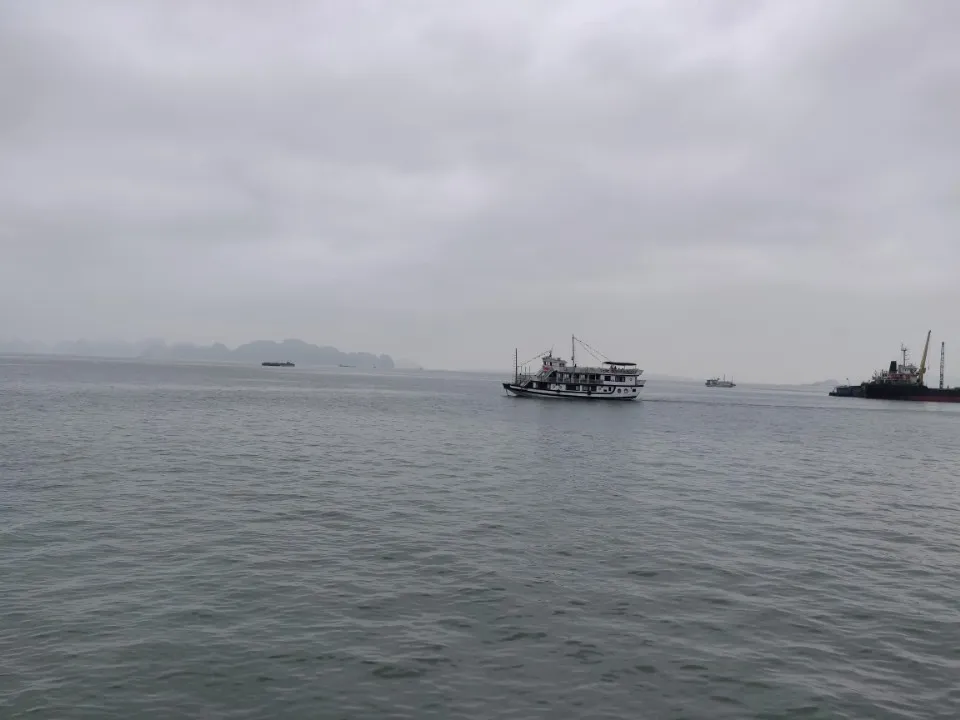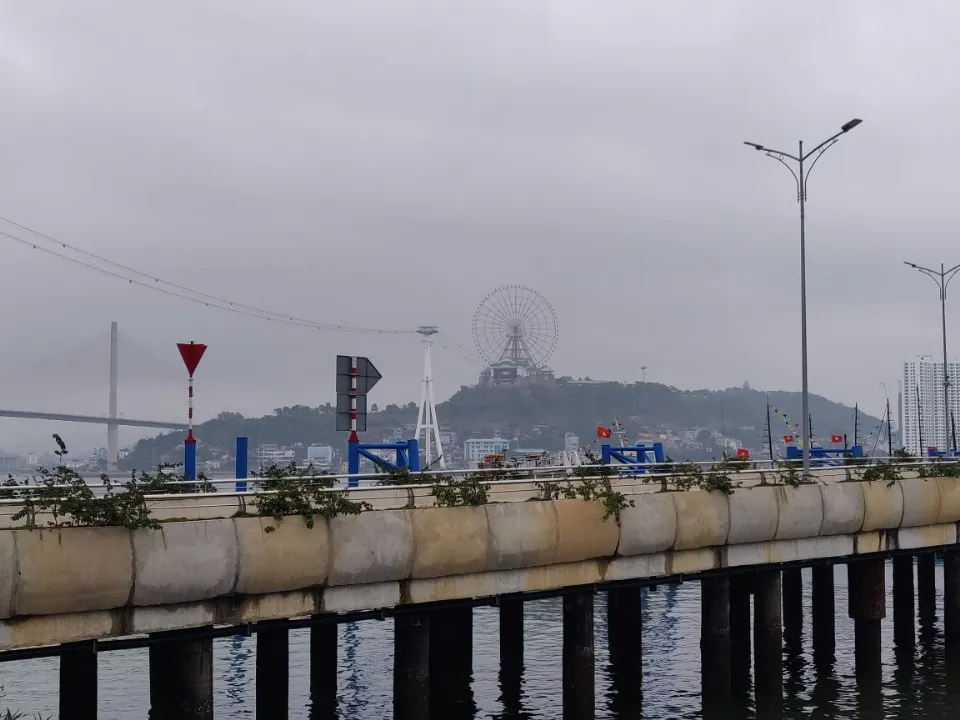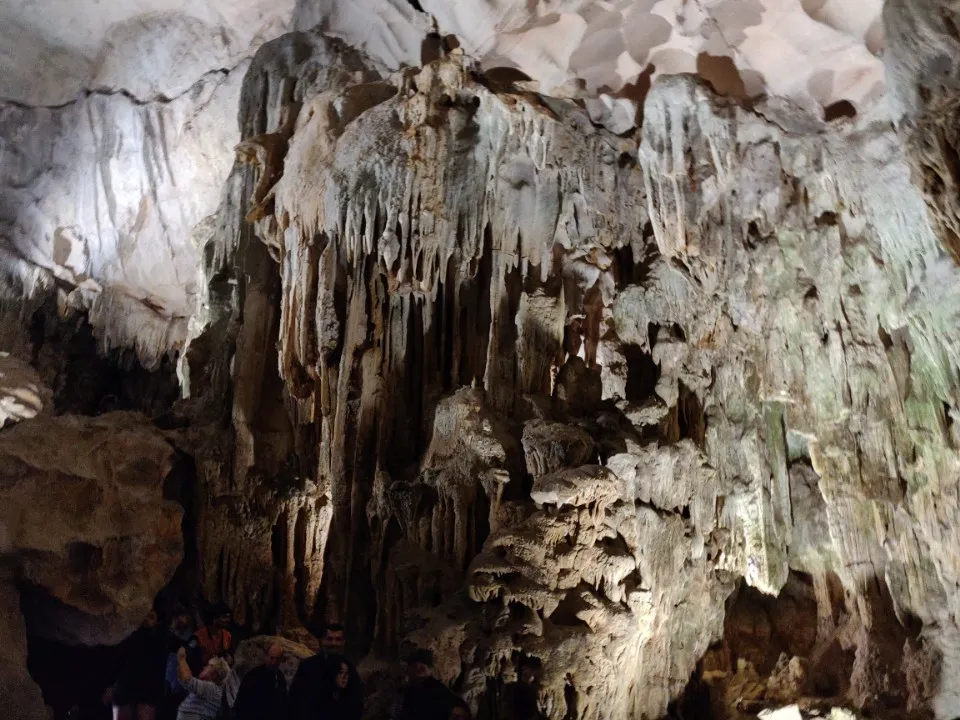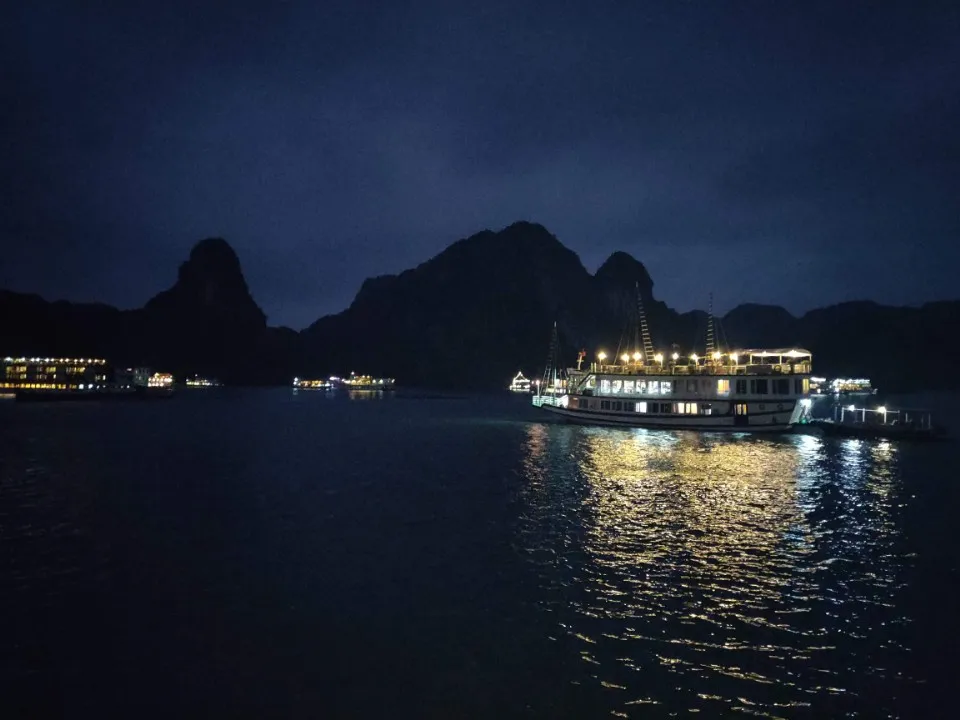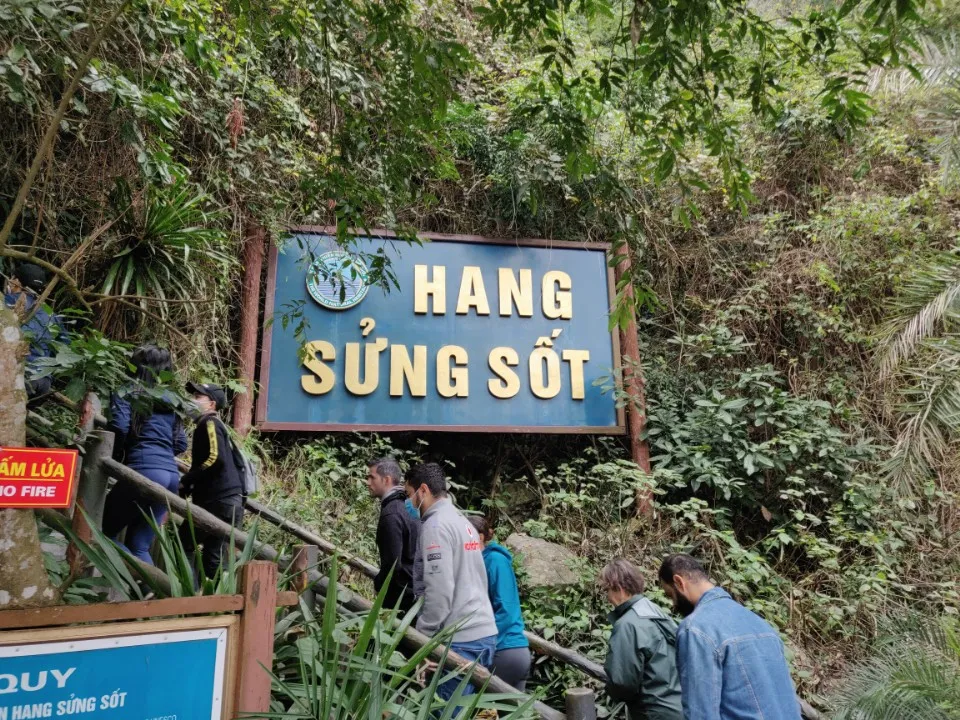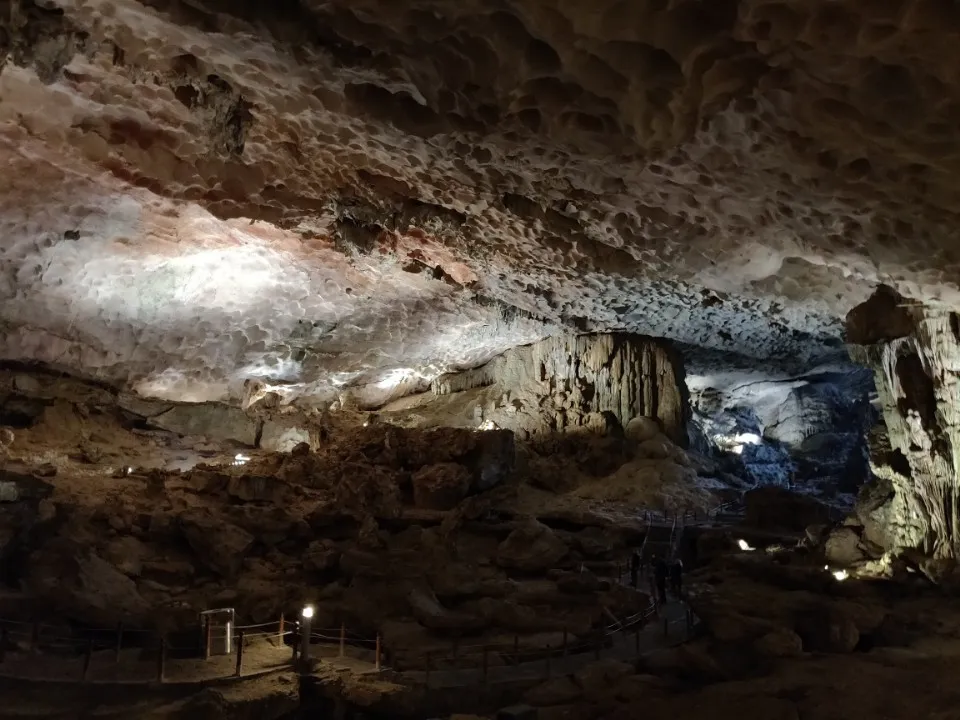 Day 4: Ha Long bay and back to Hanoi
Back to Hanoi
The next day, after breakfast, we had a canoeing session. We packed our bags and we boarded our cabs to be back to Hanoi. We went around the city, did a bit of local shopping and sightseeing – visiting the famous train street and the Hoan Kiem lake.
Visit
Hanoi Train Street

Hoàn Kiếm Lake



Photos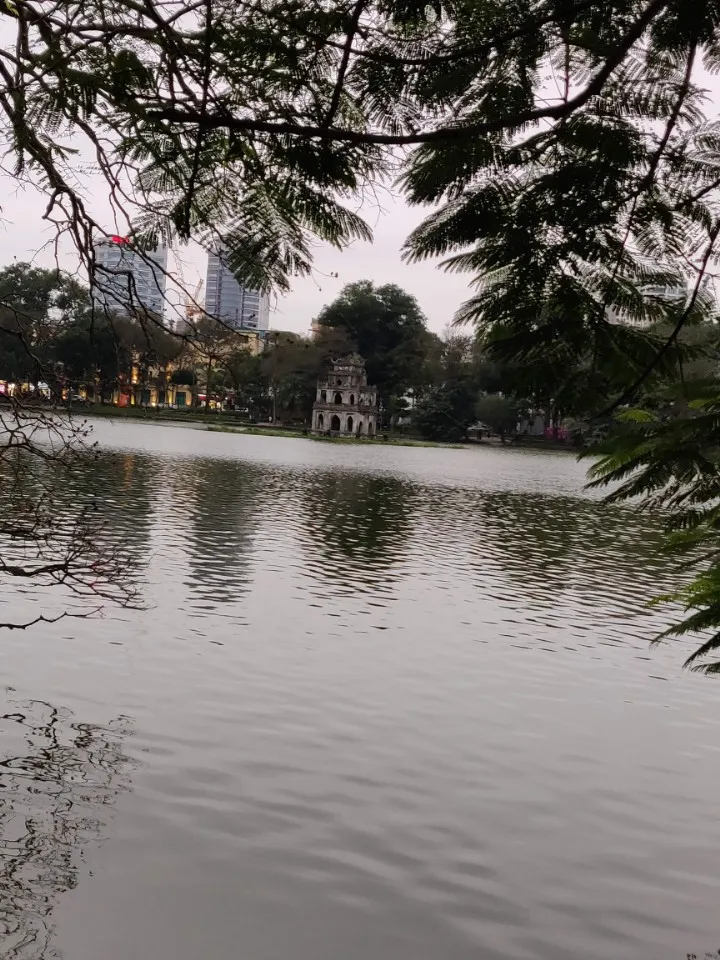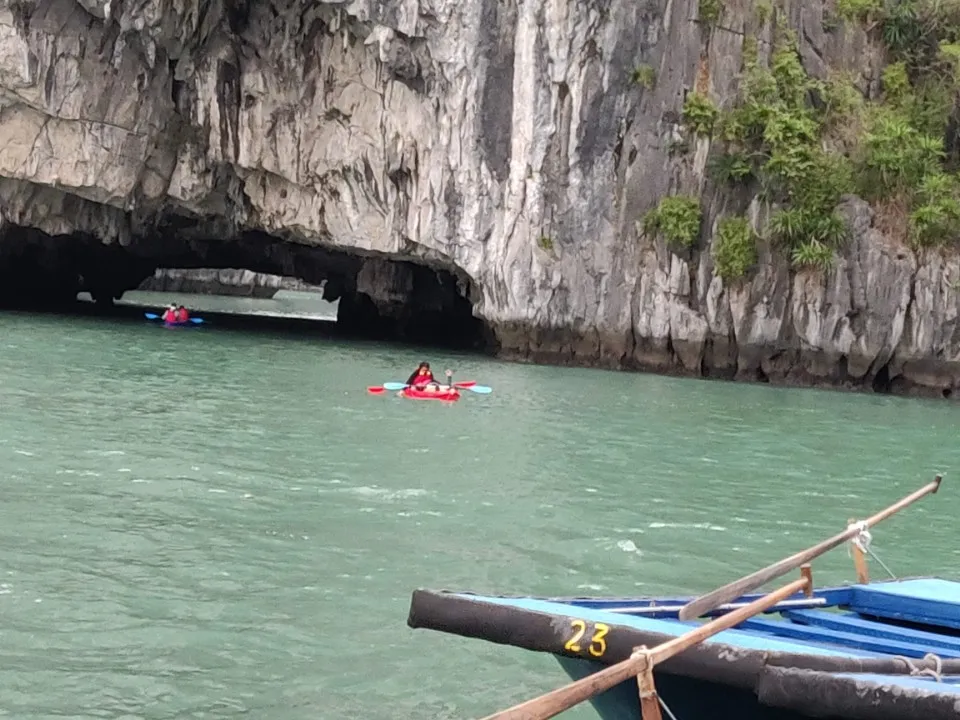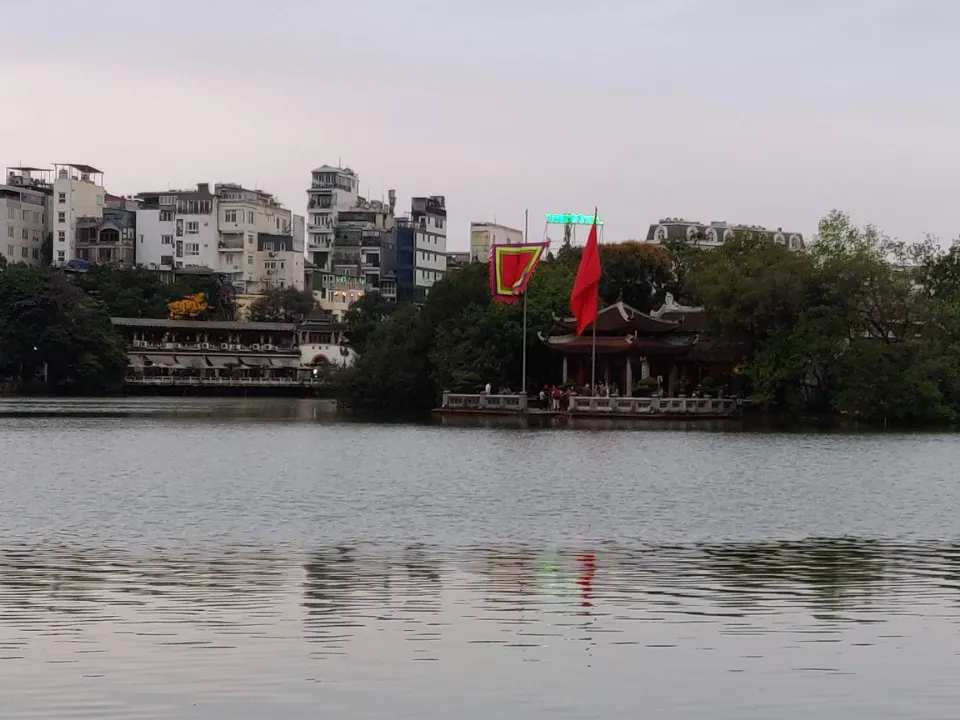 Day 5: Arrival at Da nang
Da nang city
We left Hanoi to another city called Danang. Danang is an upcoming city with world class infrastructure and is an important coastal city. Its an hour and a half travel in flight from Hanoi. After the cloudy and chilly weather in Hanoi, we were welcomed with bright and sunny weather in Danang. Since we reached very early in the morning, we made a quick trip to Marble Mountains. We stayed near the My Khe beach and the mountains were just 7kms from our place. Marble mountains are so called because they are made of limestone and marble. It is a cluster of five hills with pagodas, caves, tunnels inside them. We spent the rest of the evening along the beach.
Visit
Da Nang International Airport

Marble Mountains

My Khe Beach



Photos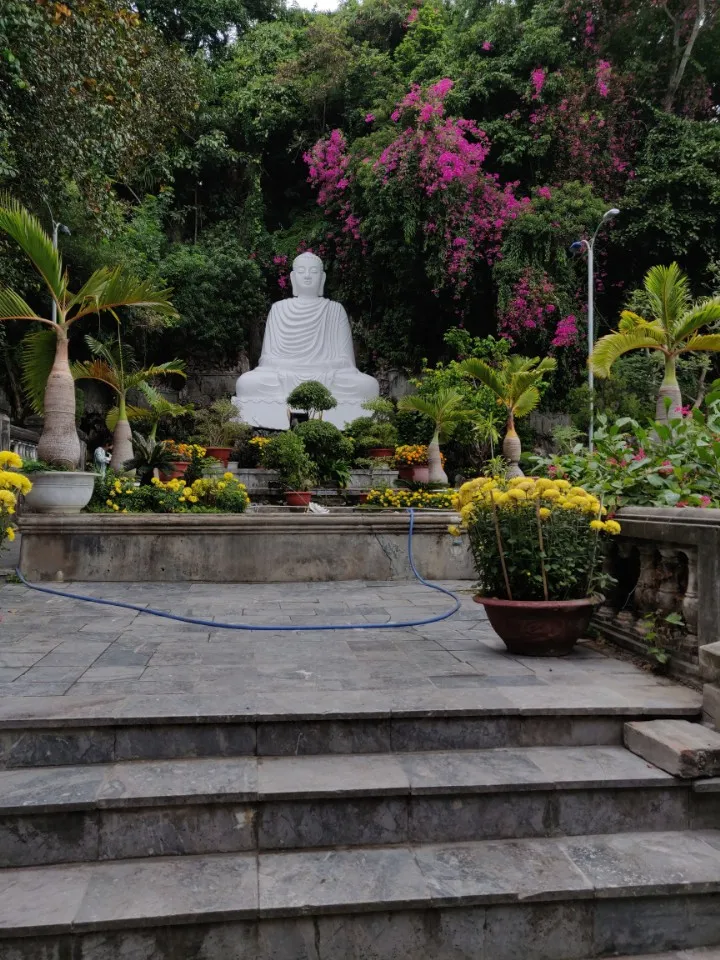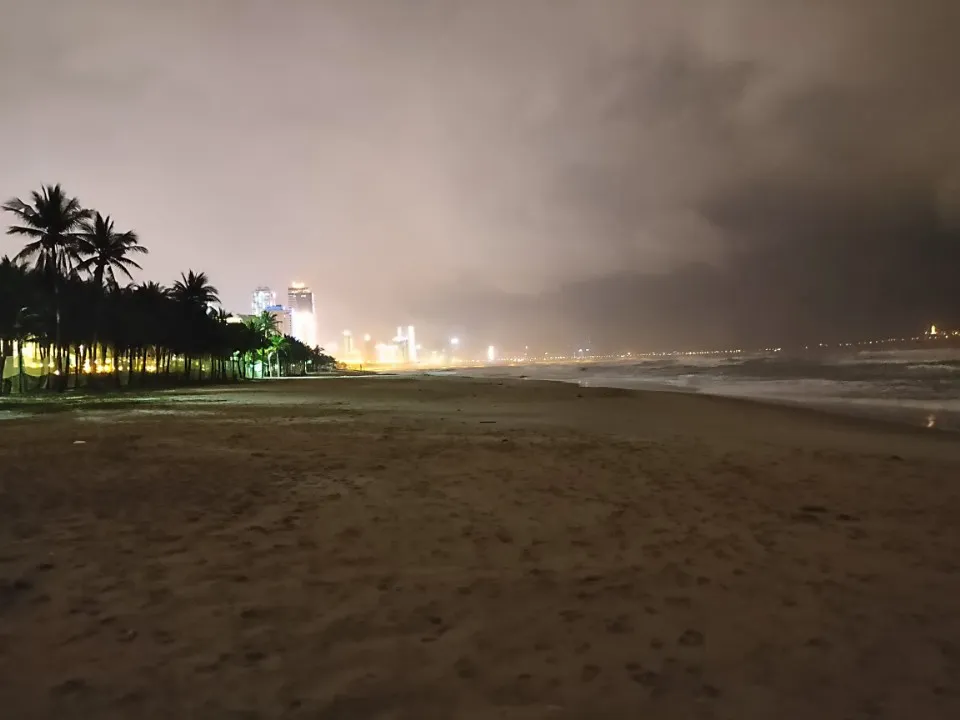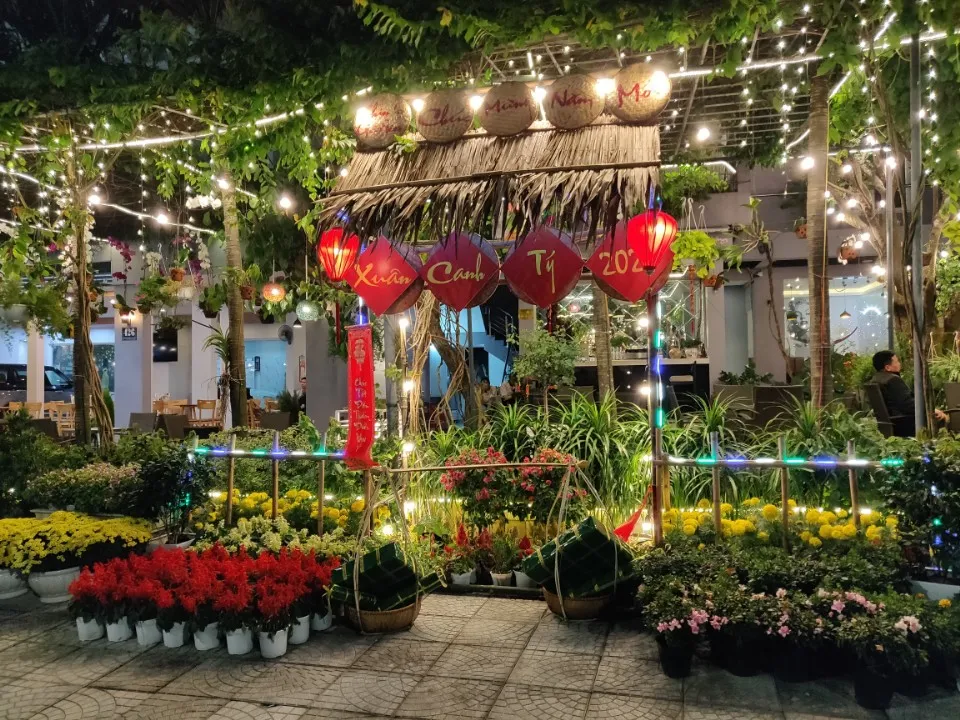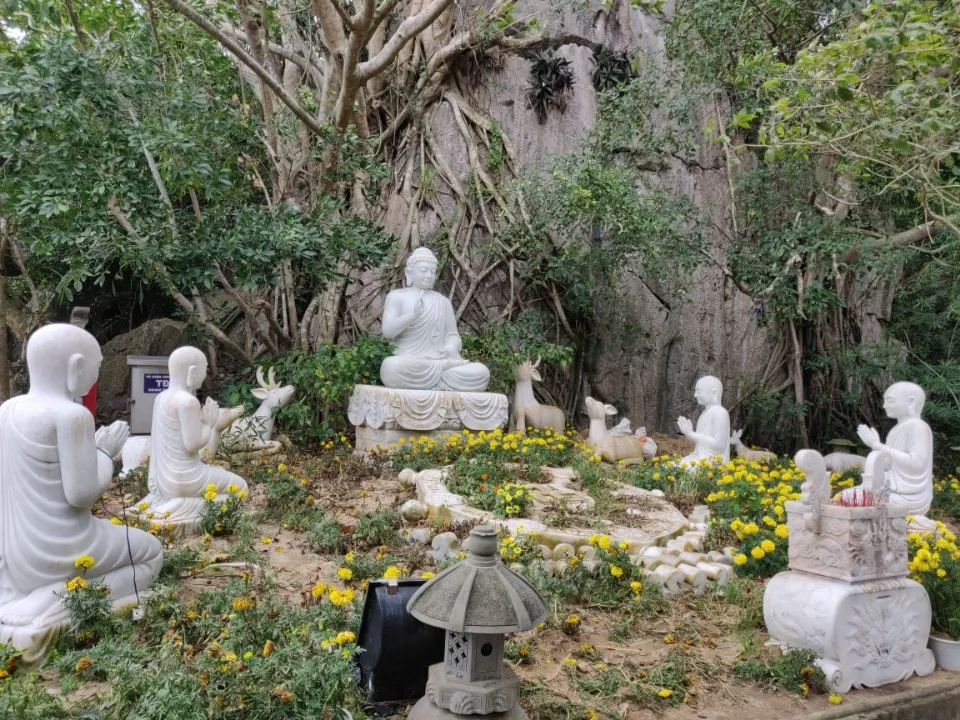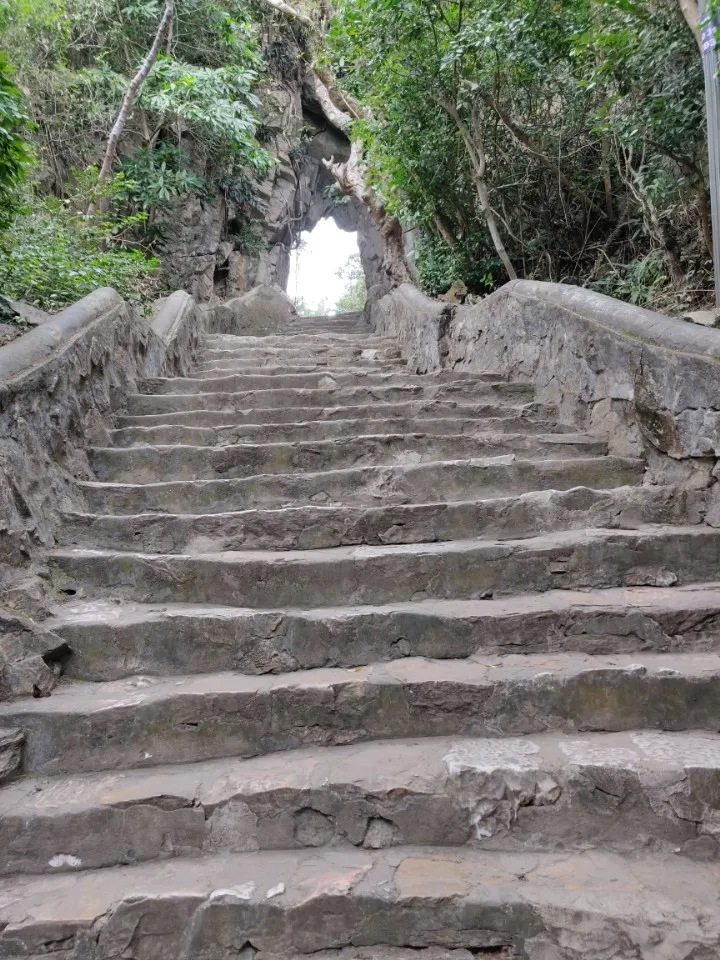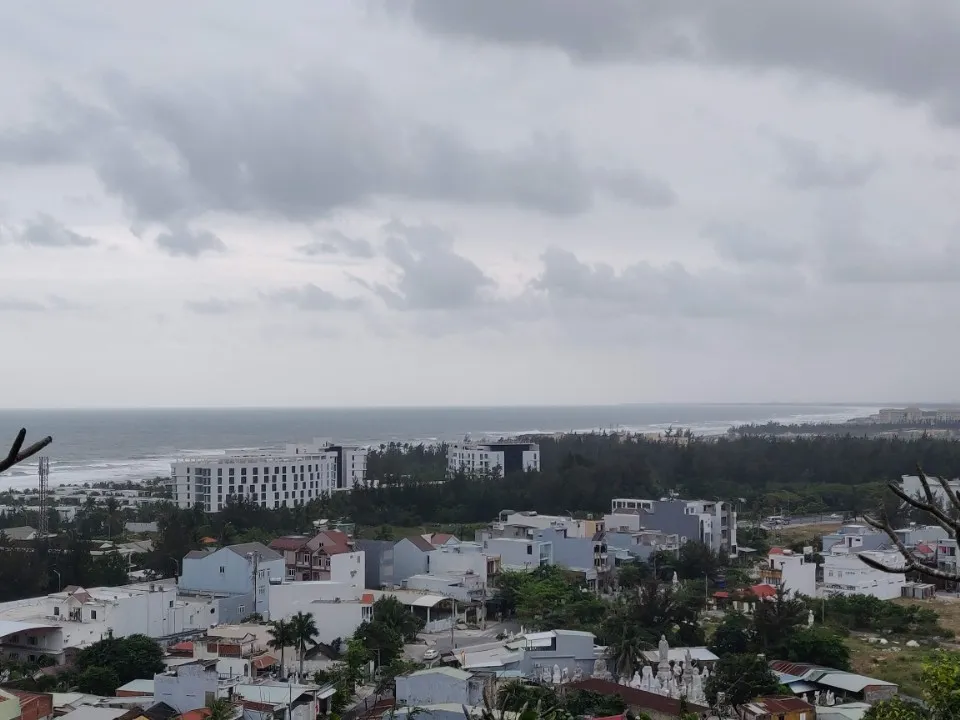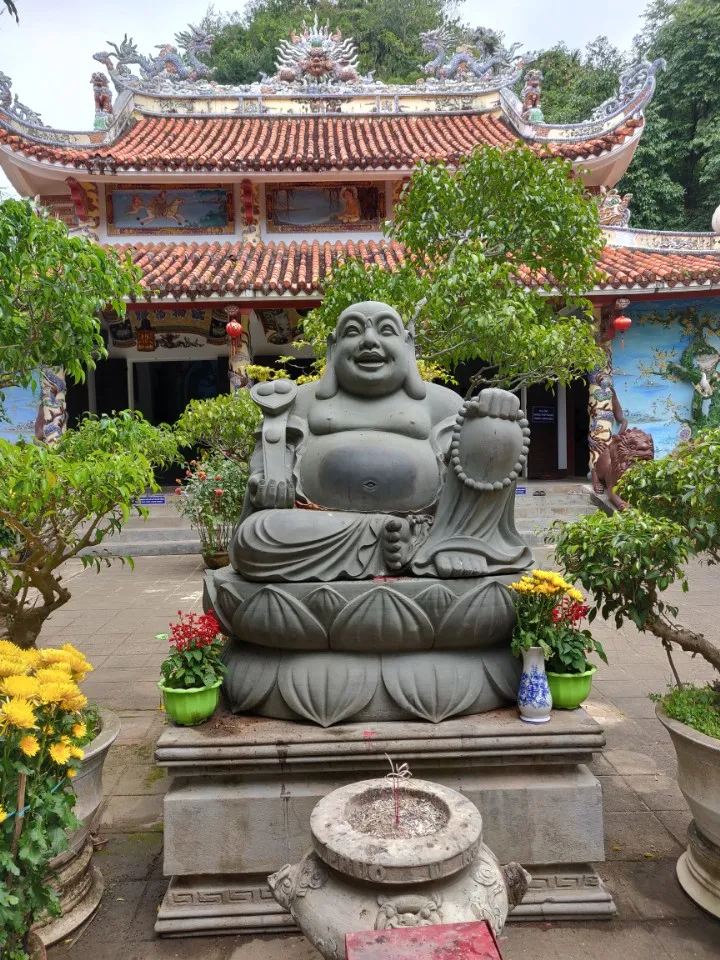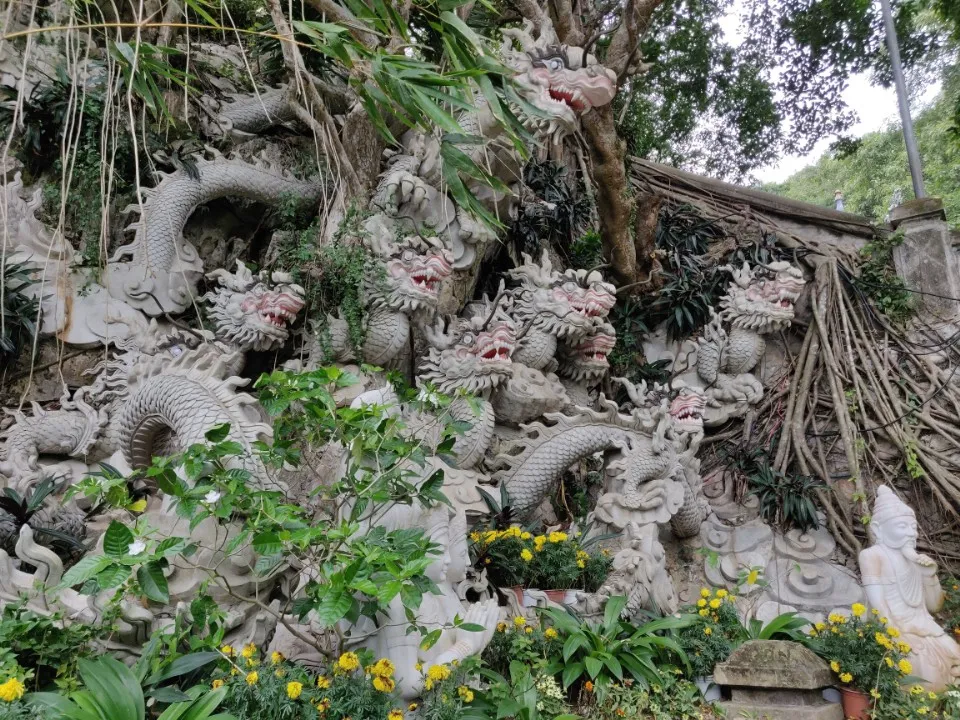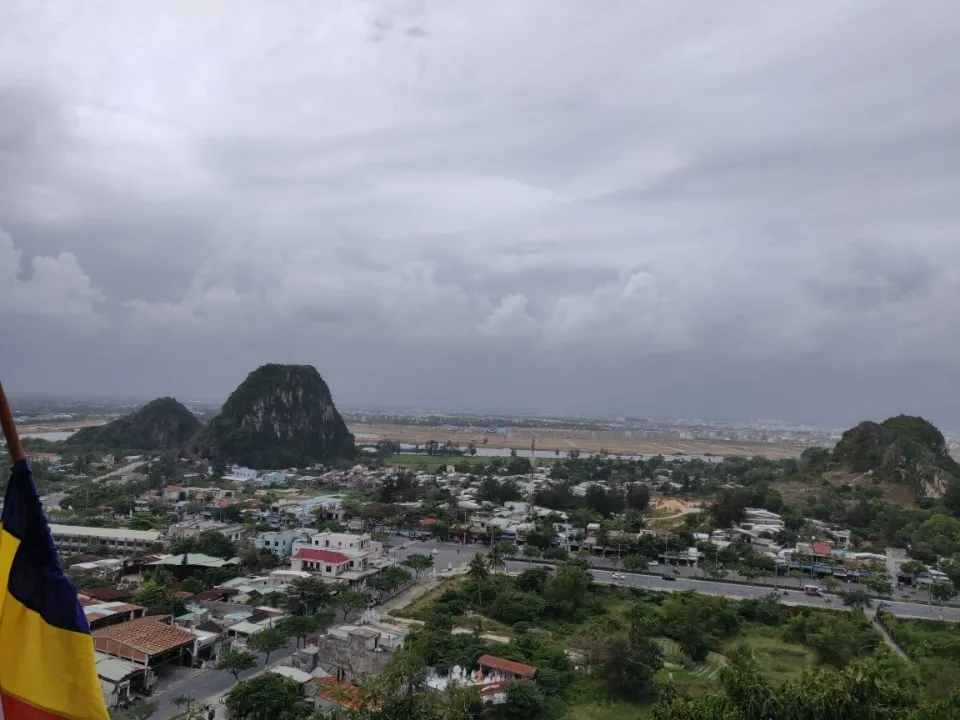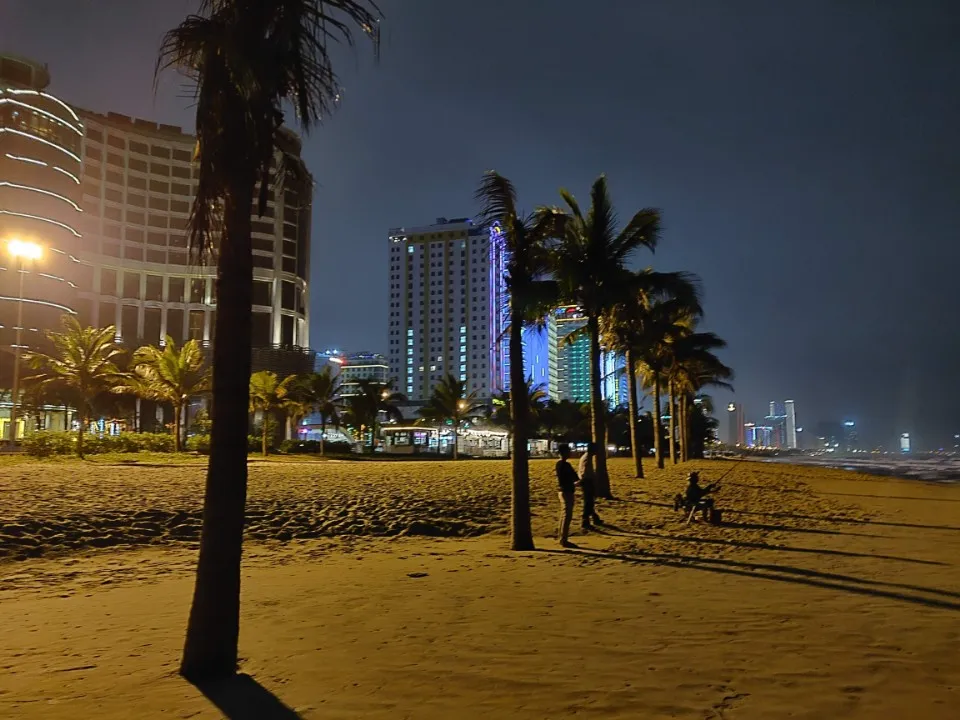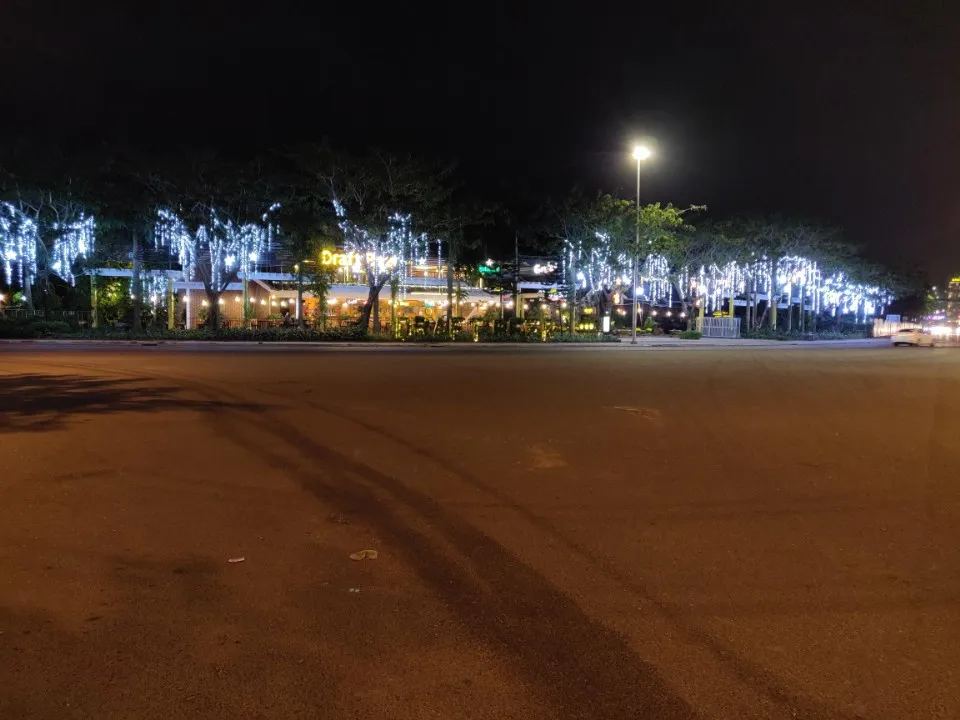 Day 6: Ba Na Hills
Day trip to Ba Na Hills
A day trip to Ba Na Hills. One of the most famous tourist attractions here in Danang. It has a French colony, pagodas, amusement park, the famous golden bridge held on 2 hands, all on a hill. And to reach the top of the hill, is by cable car which is around 5 kms from the bottom to the summit. To our surprise, we were greeted with Tulip flower festival and this was the most exciting and pleasant adventure of our trip. We got to enjoy all the flavors of weather from sunny to rain to cloudy to foggy what not. The hill also has a French colony which now holds multiple restaurants. There is also an amusement park. This is definitely a place worth visiting anytime.
Photos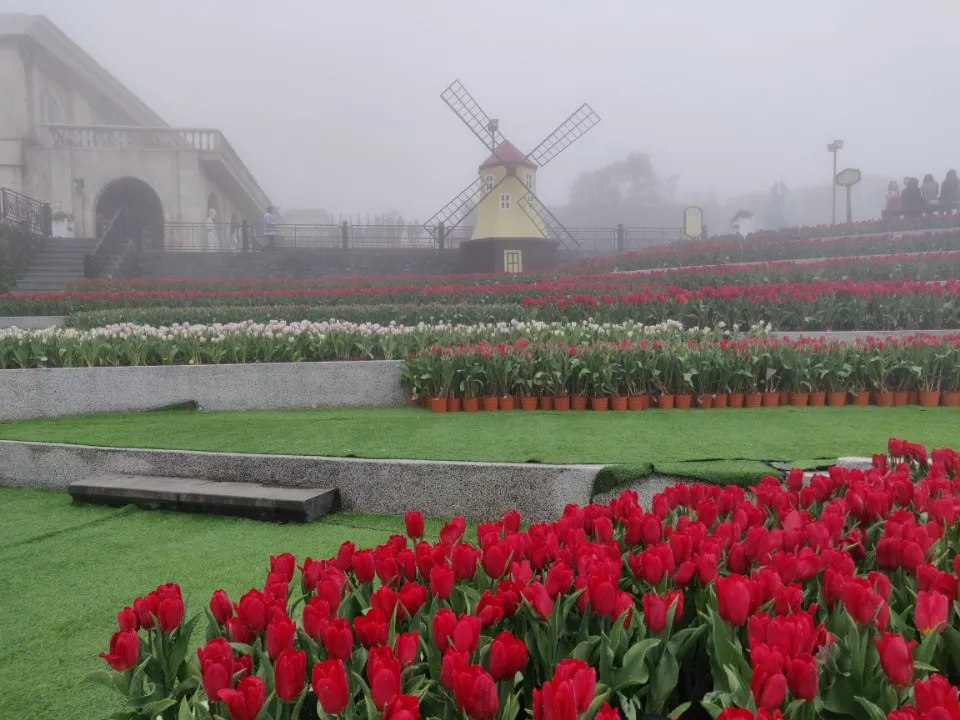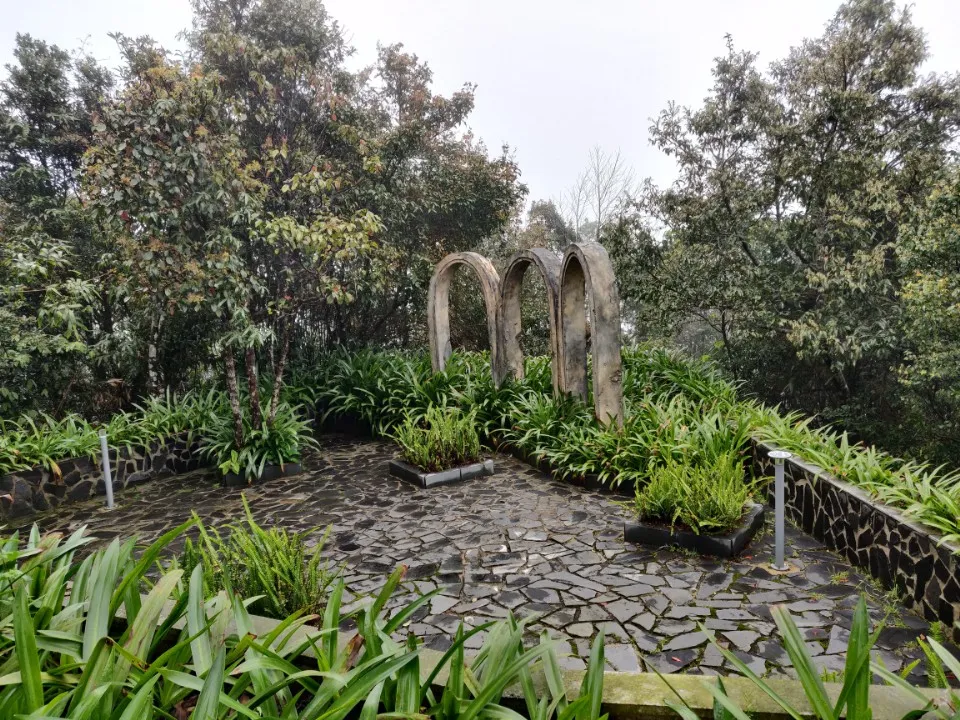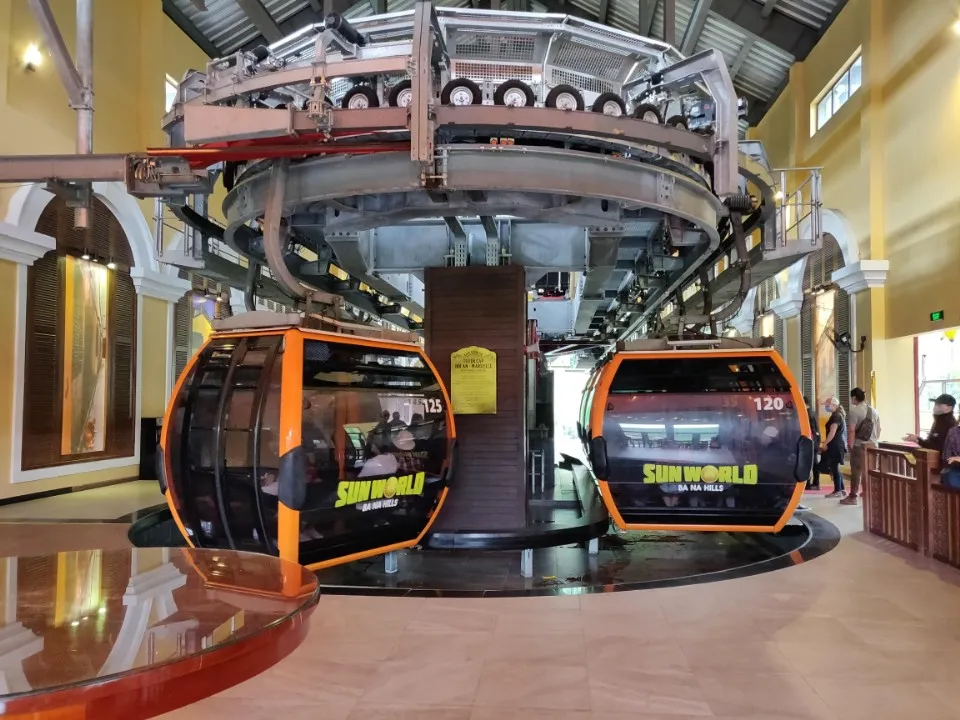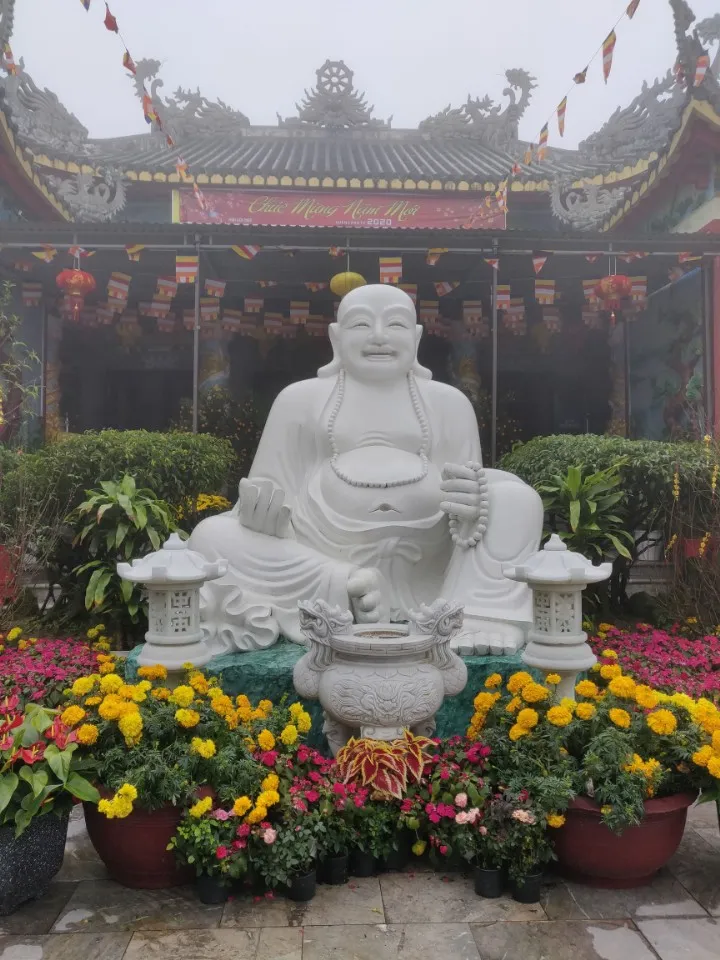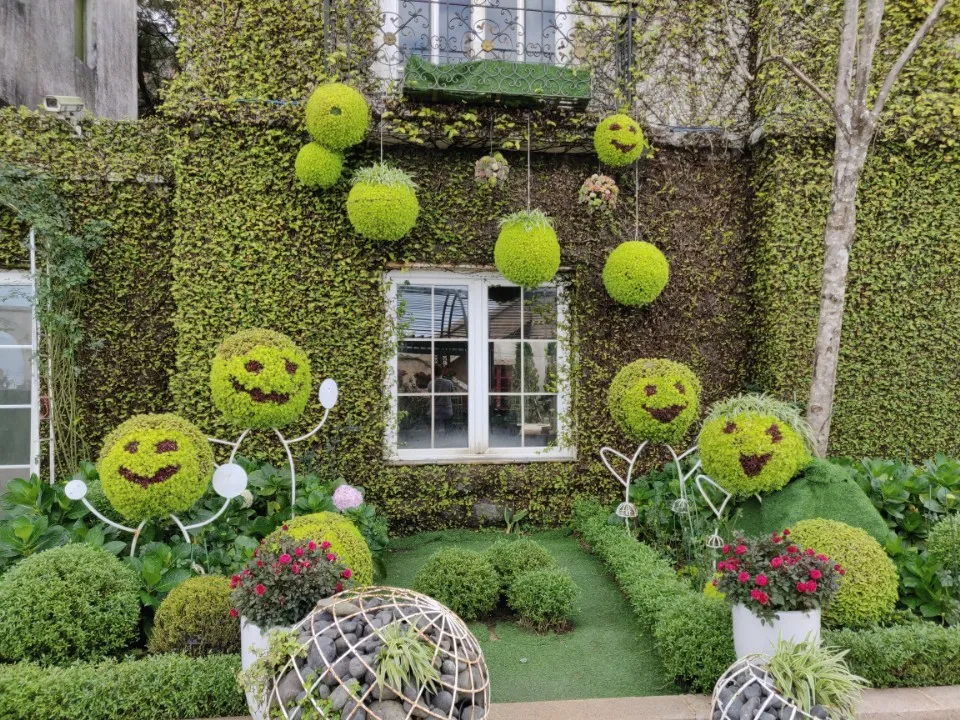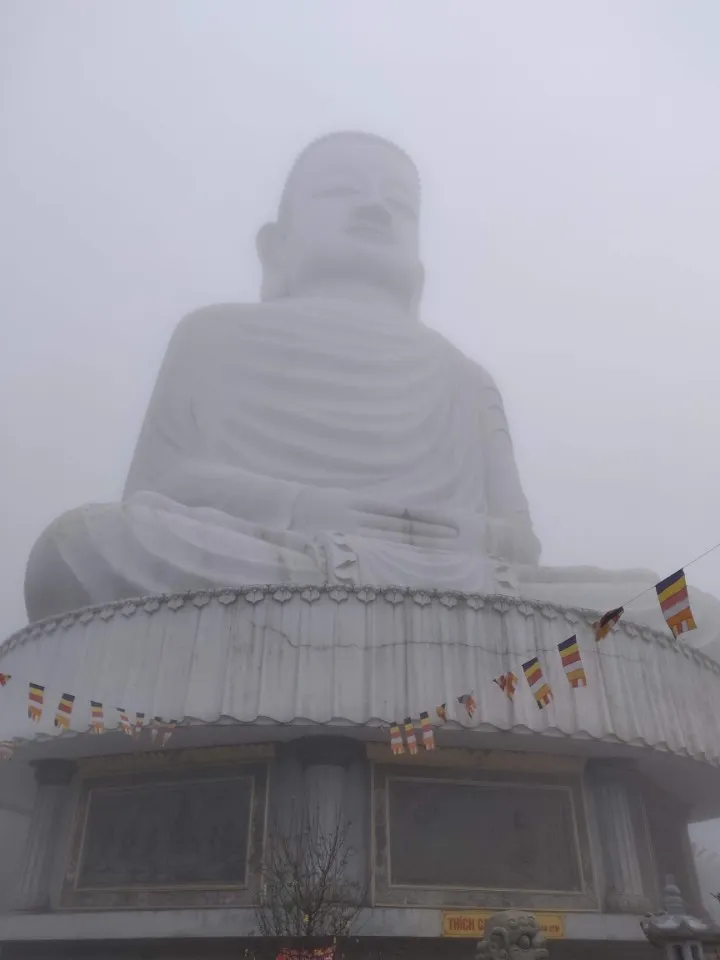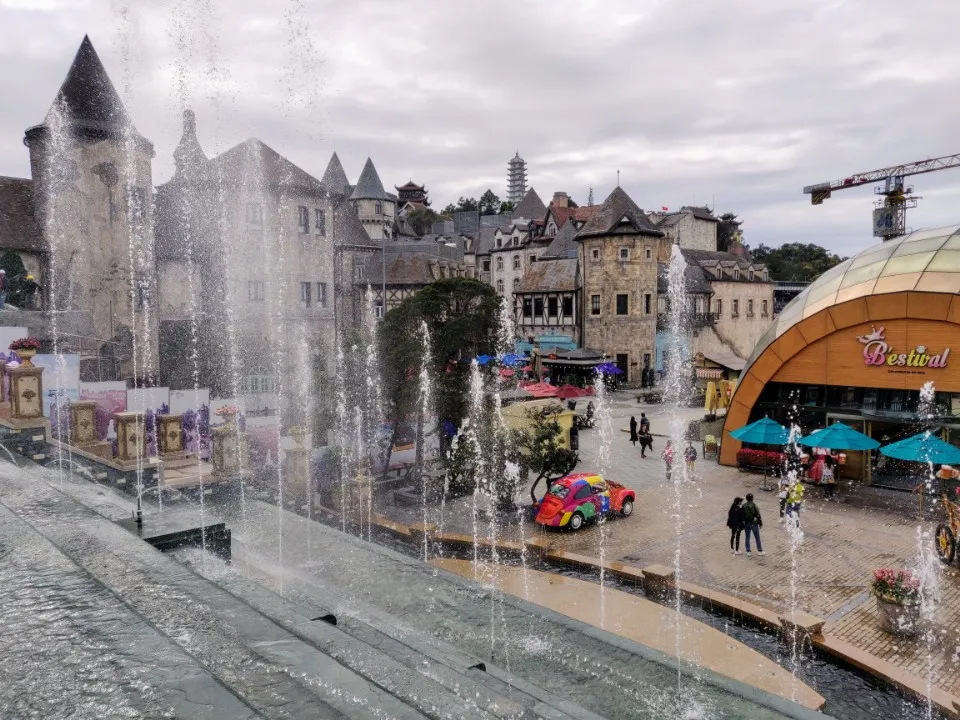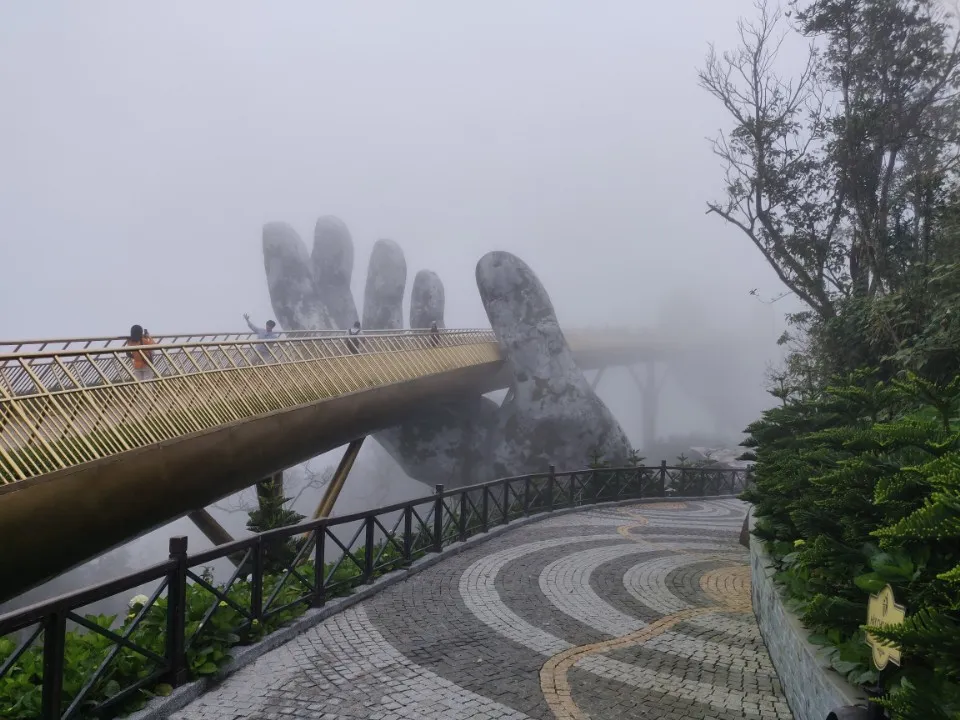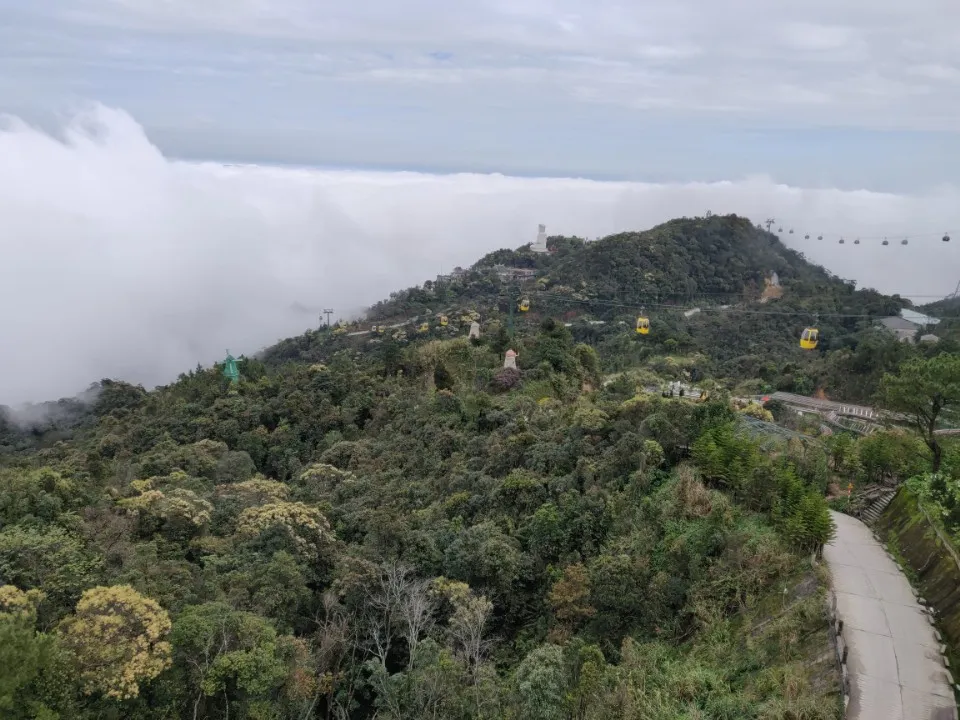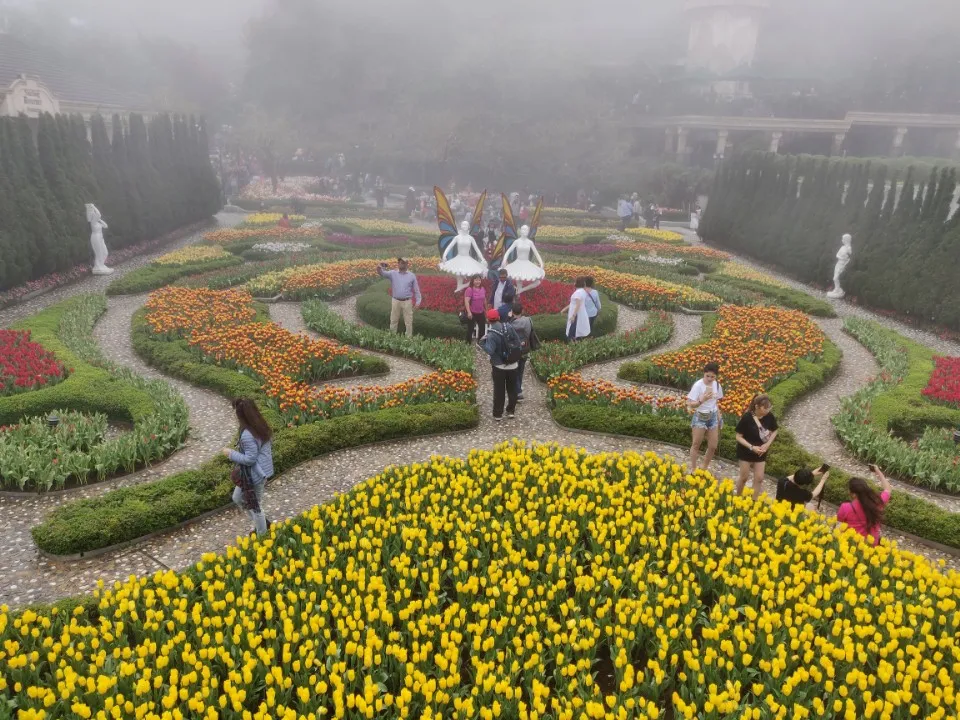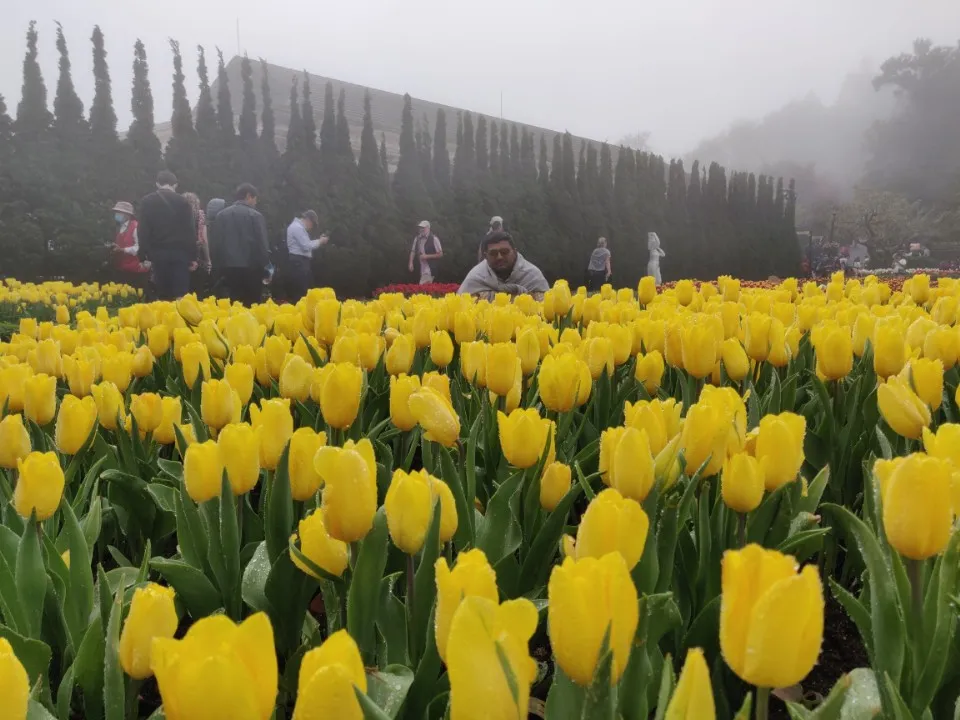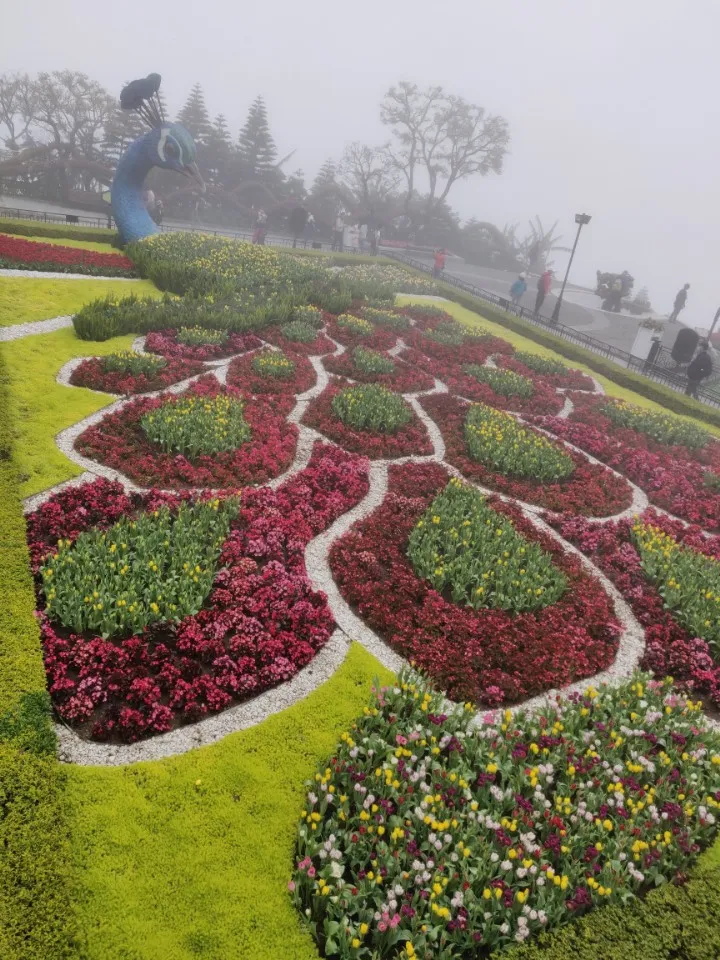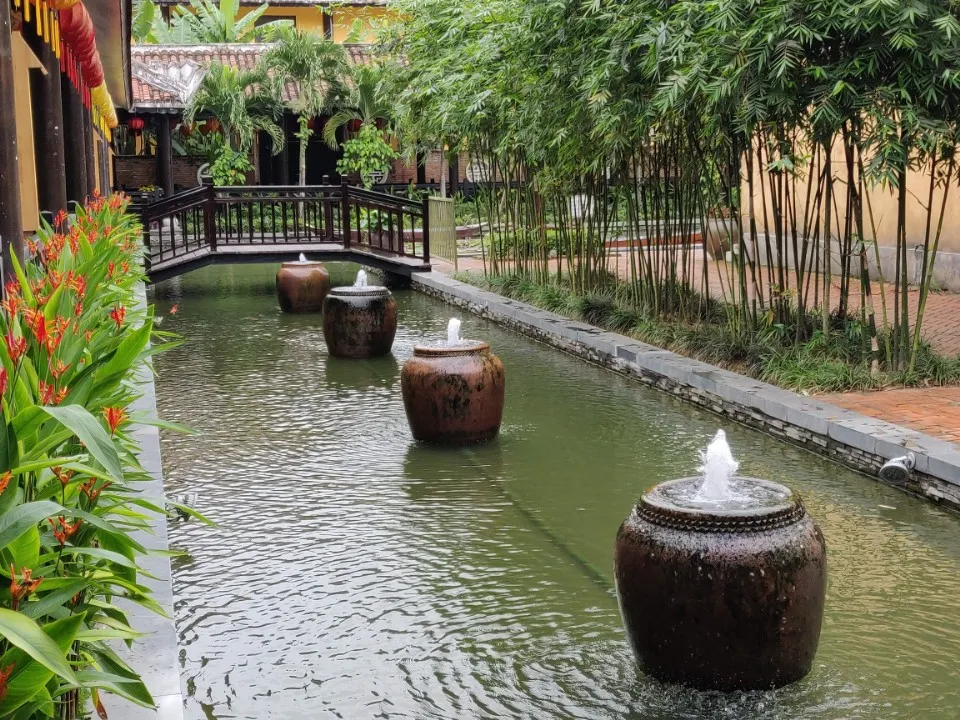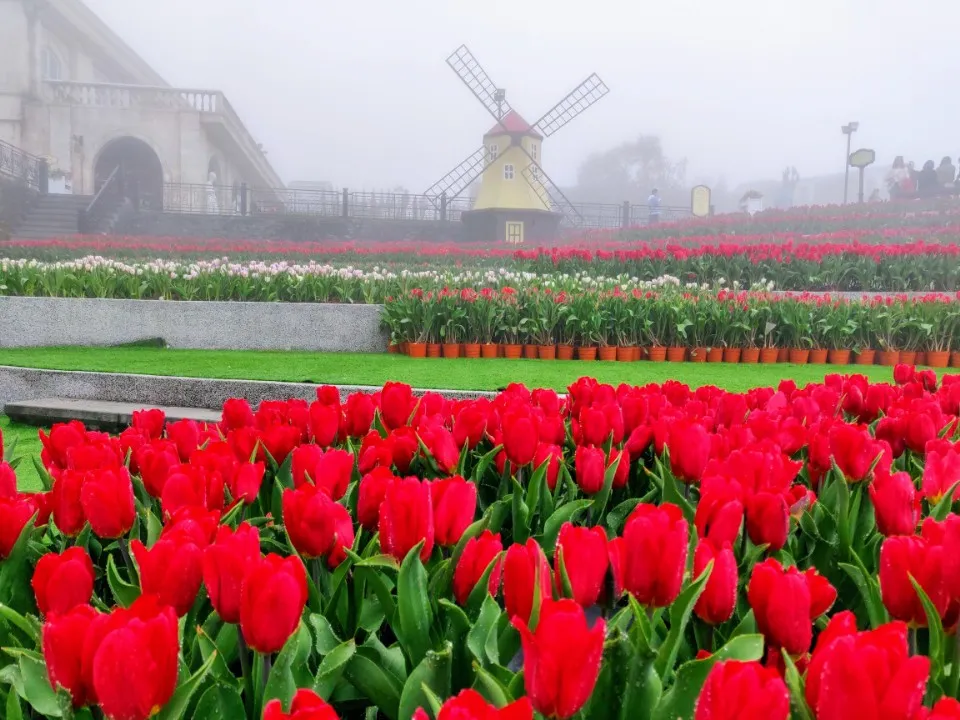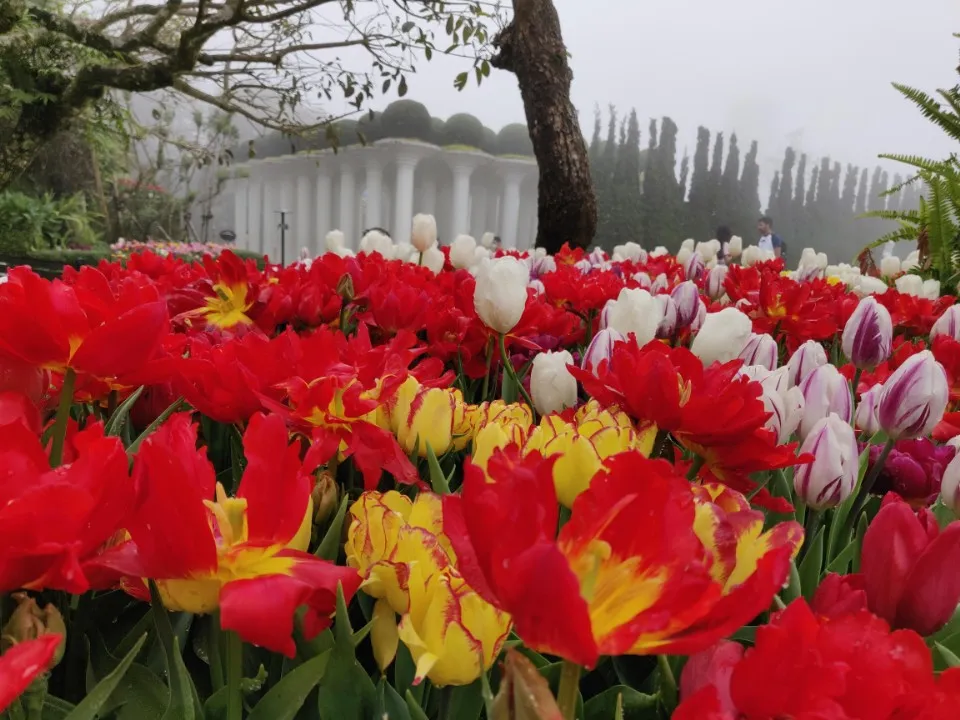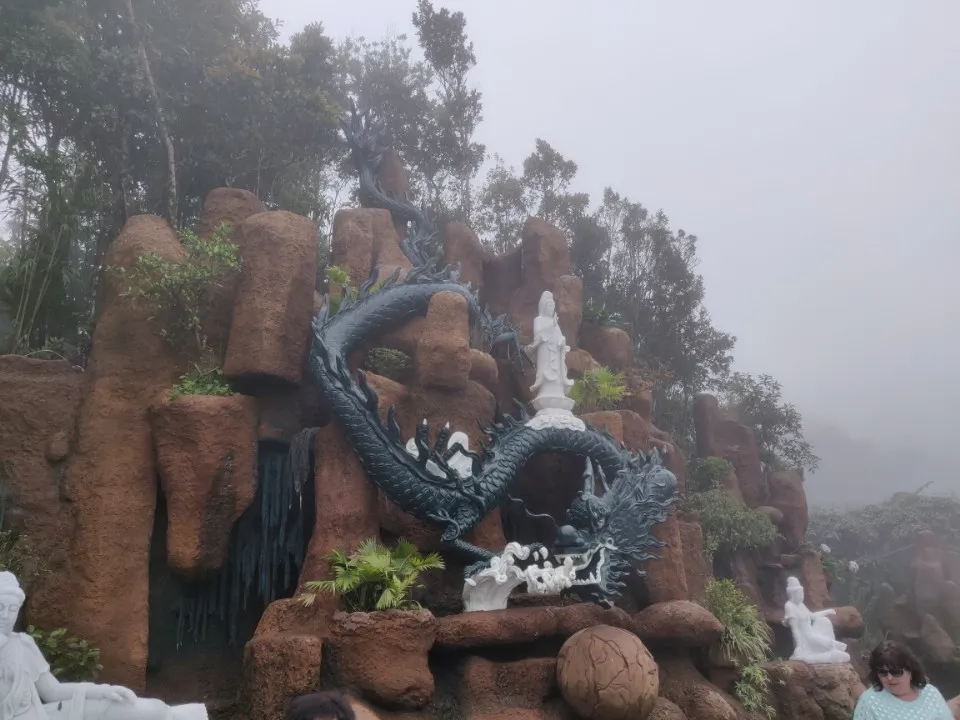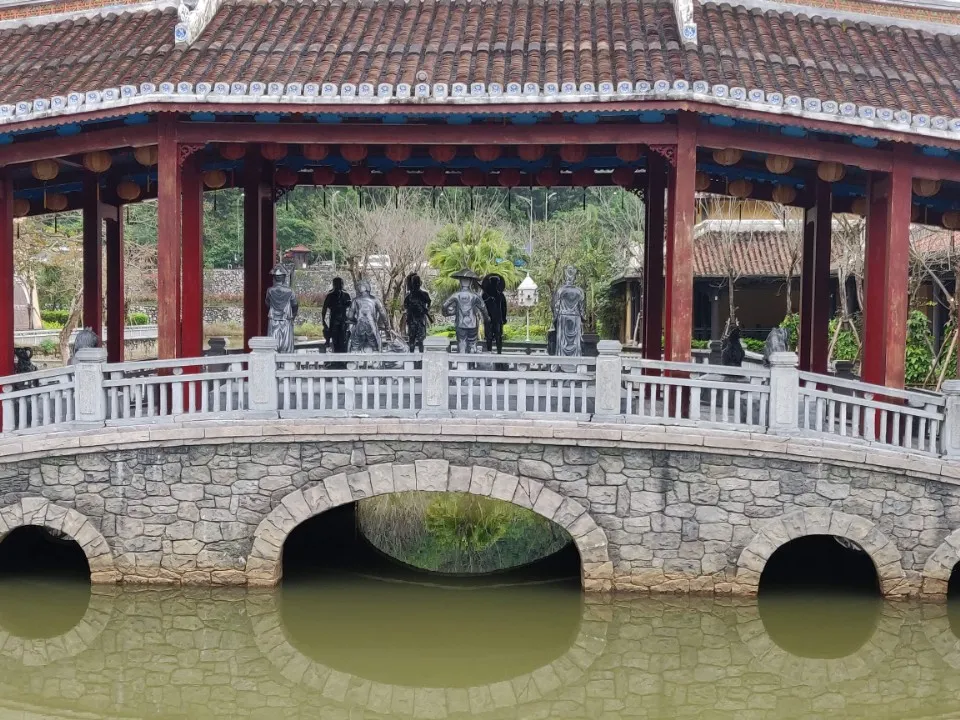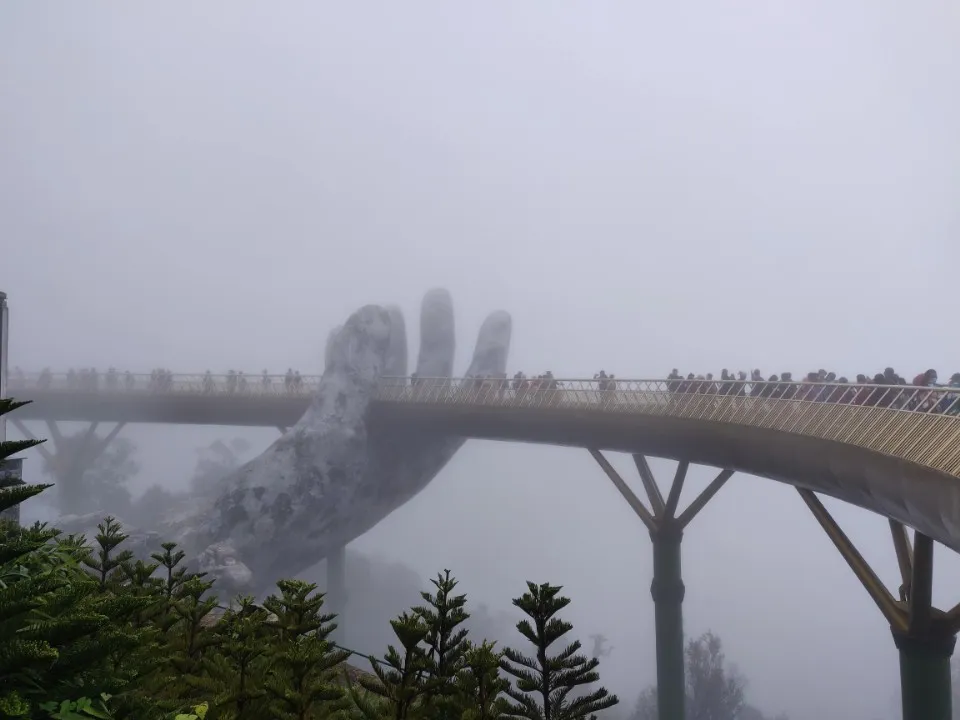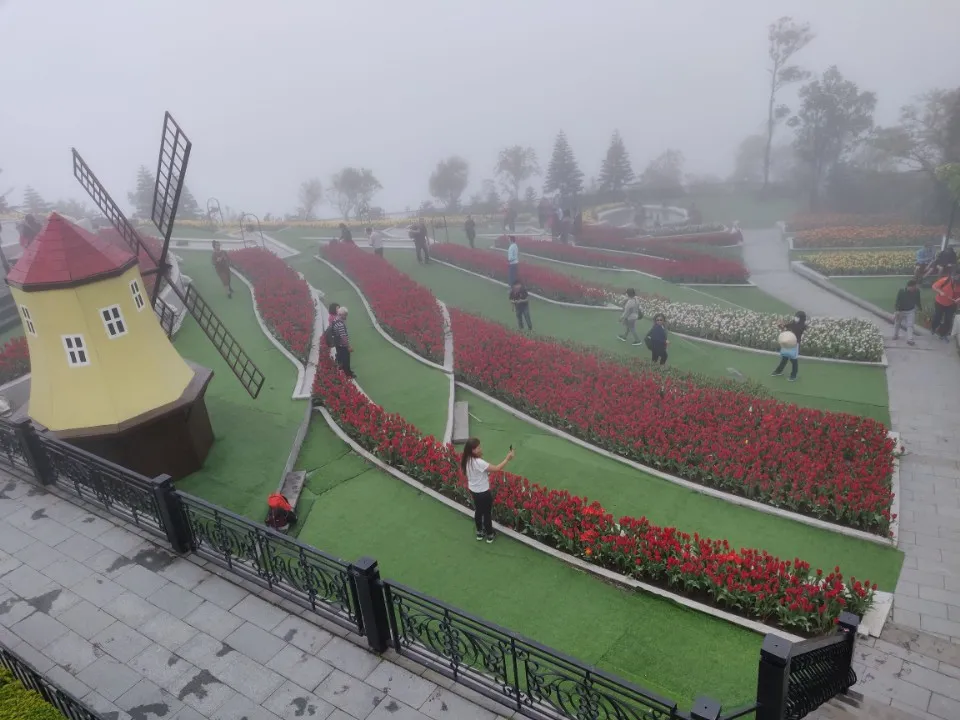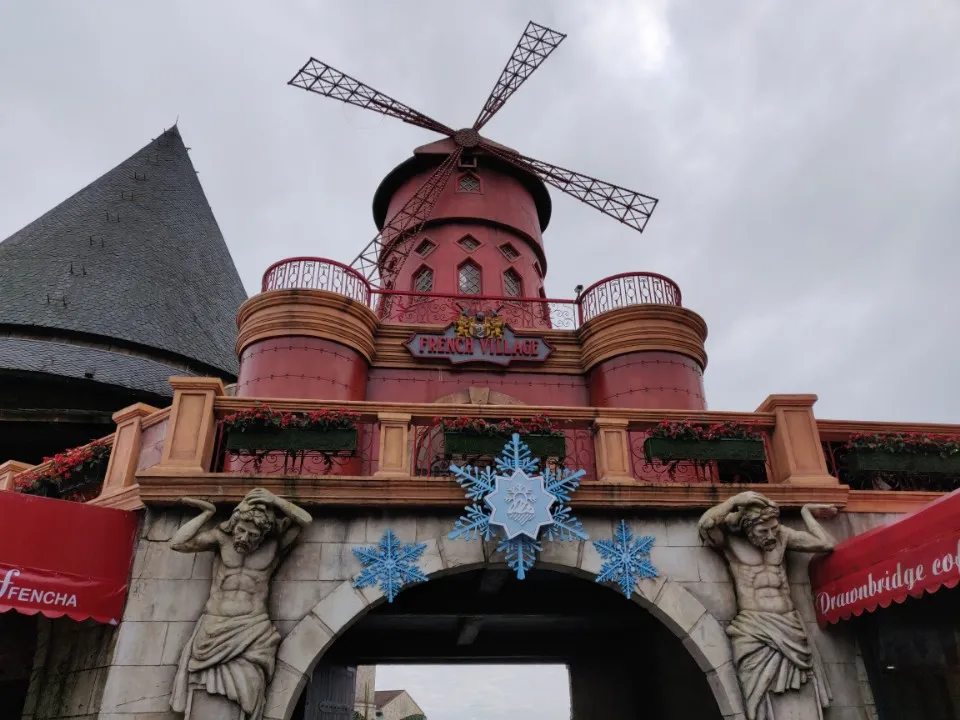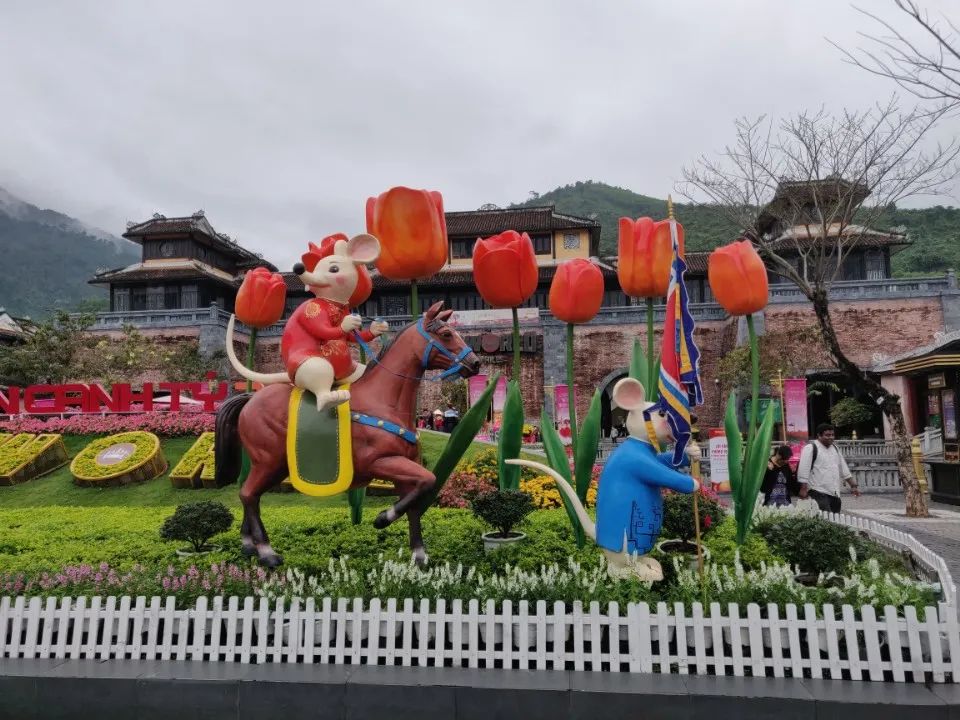 Day 7: Hoi An and Dragon Bridge
Hoi An and Dragon Bridge
Hoi An is a beach city located about 30 kms from Da nang, it's a twin city. We booked 2-wheelers for easy commute. The driving here is opposite to that in India so that was a little confusing. Nevertheless, we started our journey today to Hoi An. We enjoyed out time at the beach. Hoi An is also known for its colorful lanterns. We returned to Danang to visit another star attraction of Danang – The Dragon Bridge. The bridge is lit up every evening with different colors. On weekends, fireworks erupt from the mouth of the dragon. Danang is also known for its beautiful cafes. One of the must-visit cafe is 43 Factory Coffee Roaster. The seating arrangement feels like you are in an aquarium. The city goes silent after 7PM (apart from few places). A walk along the beach at this time is very soothing.
Visit
Hội An

Hoi An beach

Bãi Biển An Bàng

Dragon Bridge



Eat
43 Factory Coffee Roaster

Photos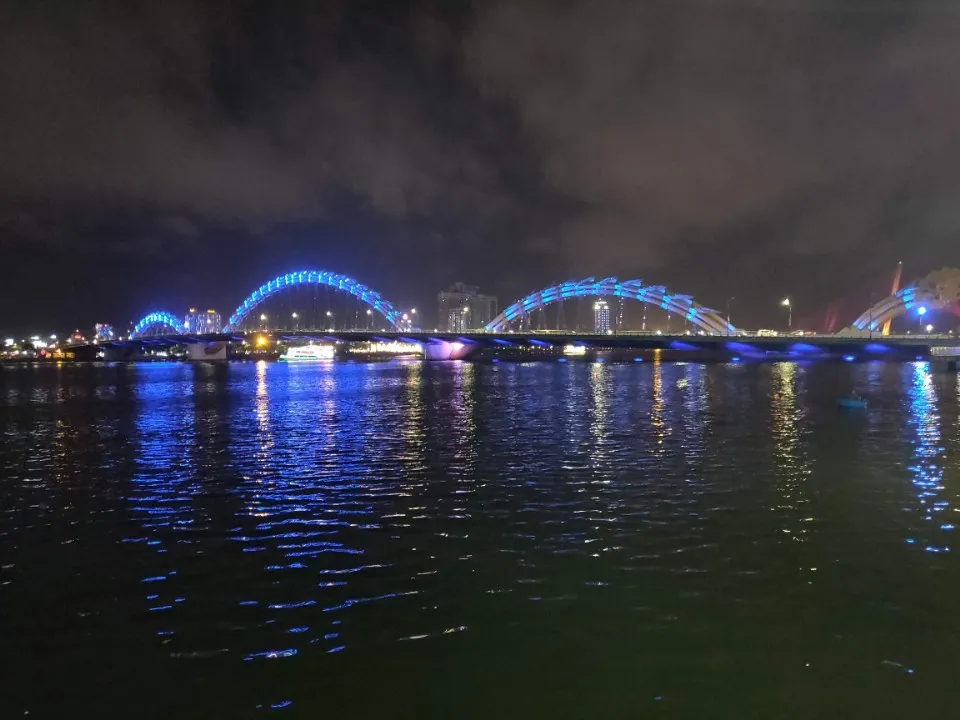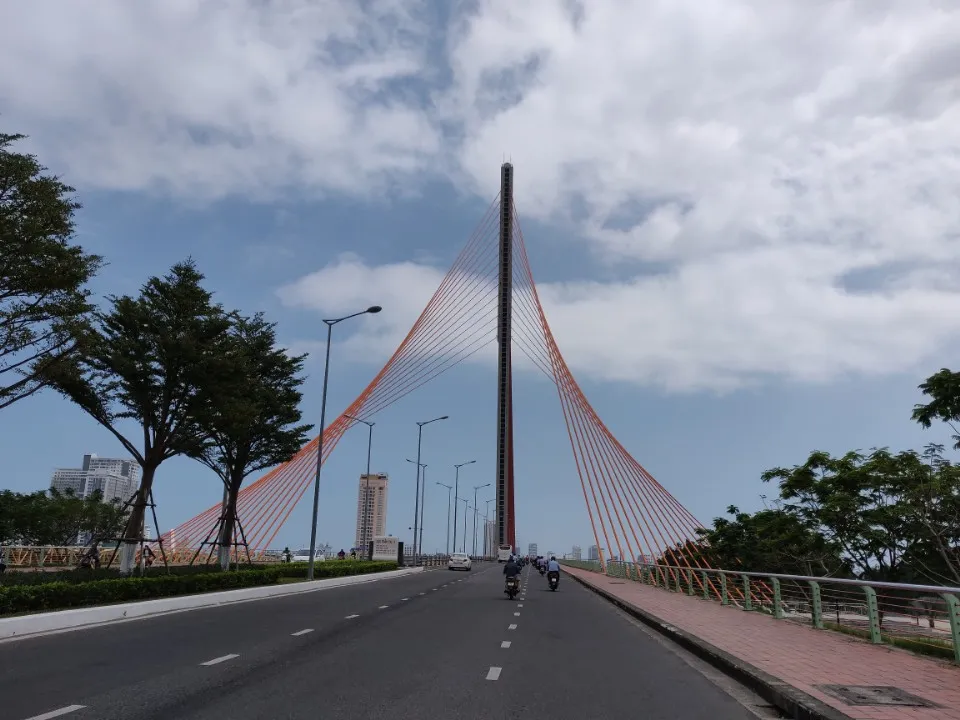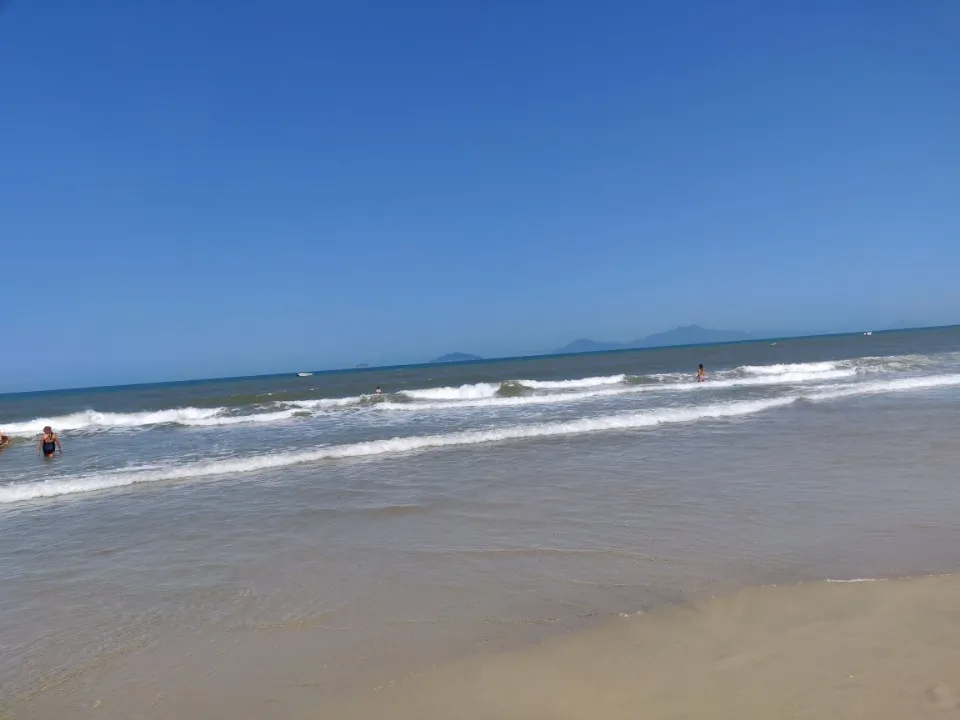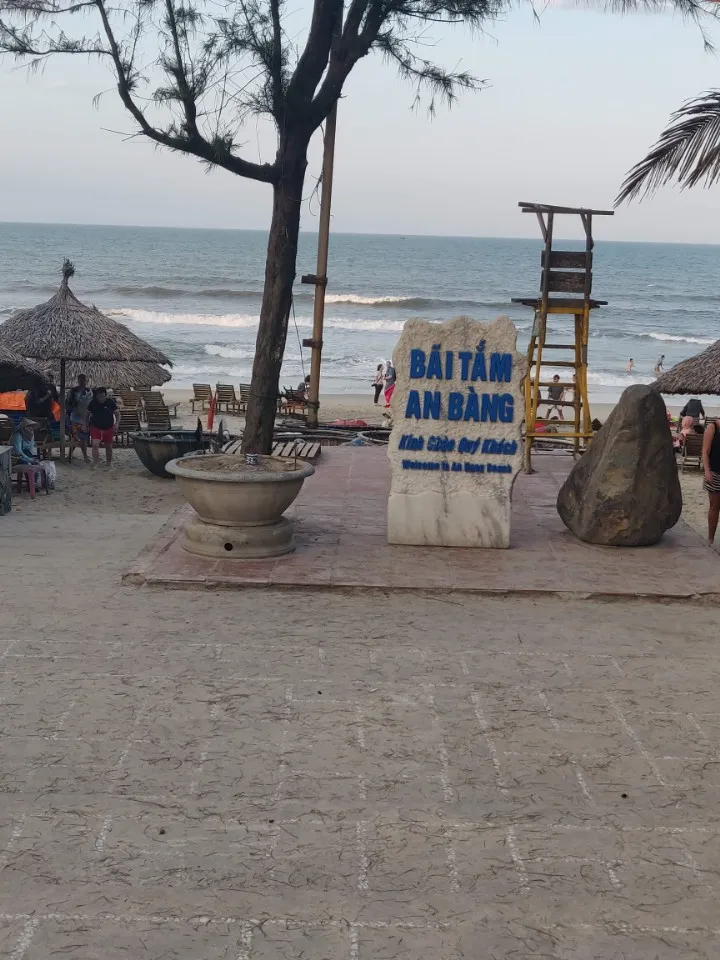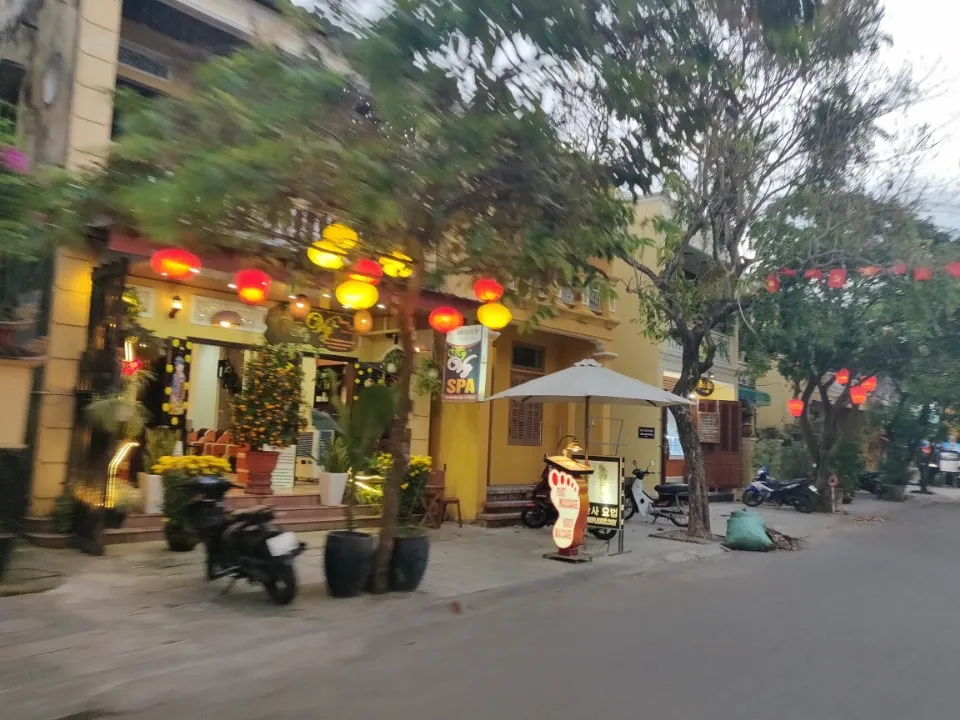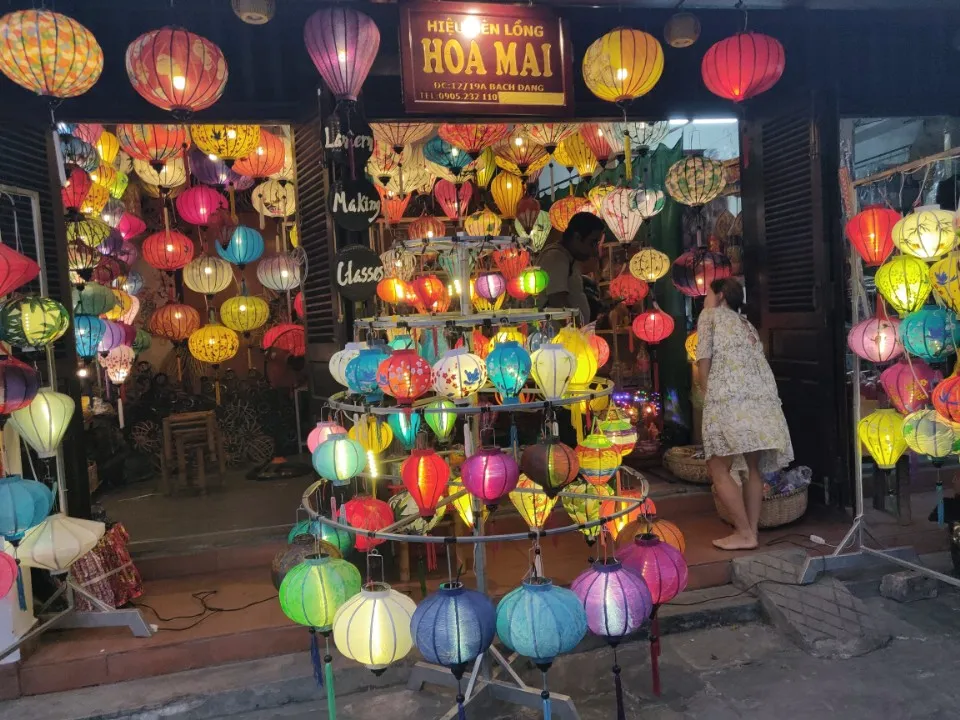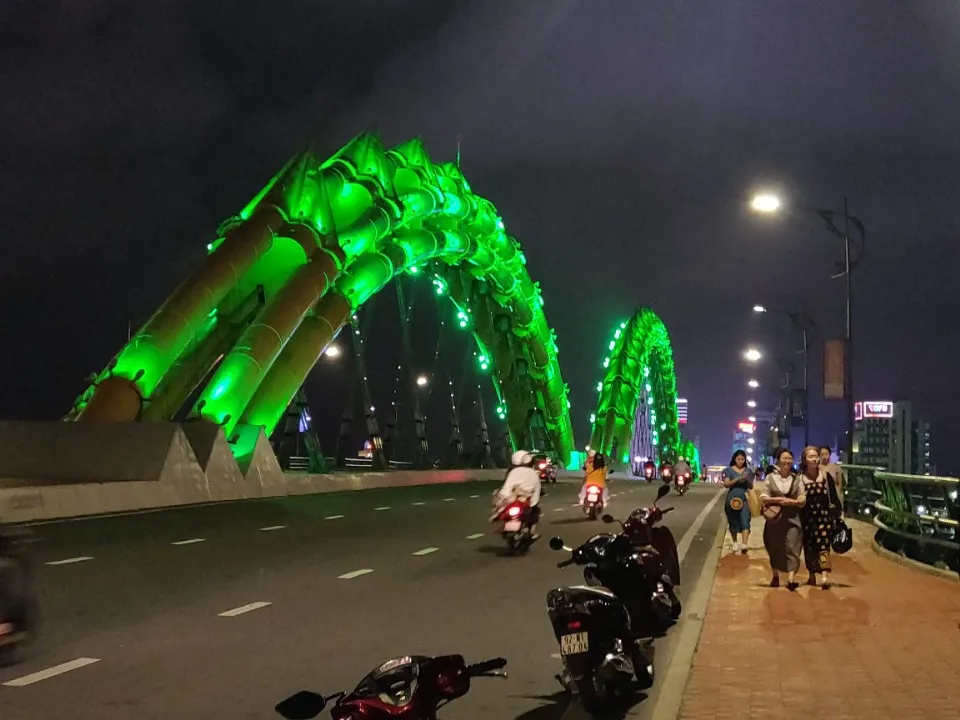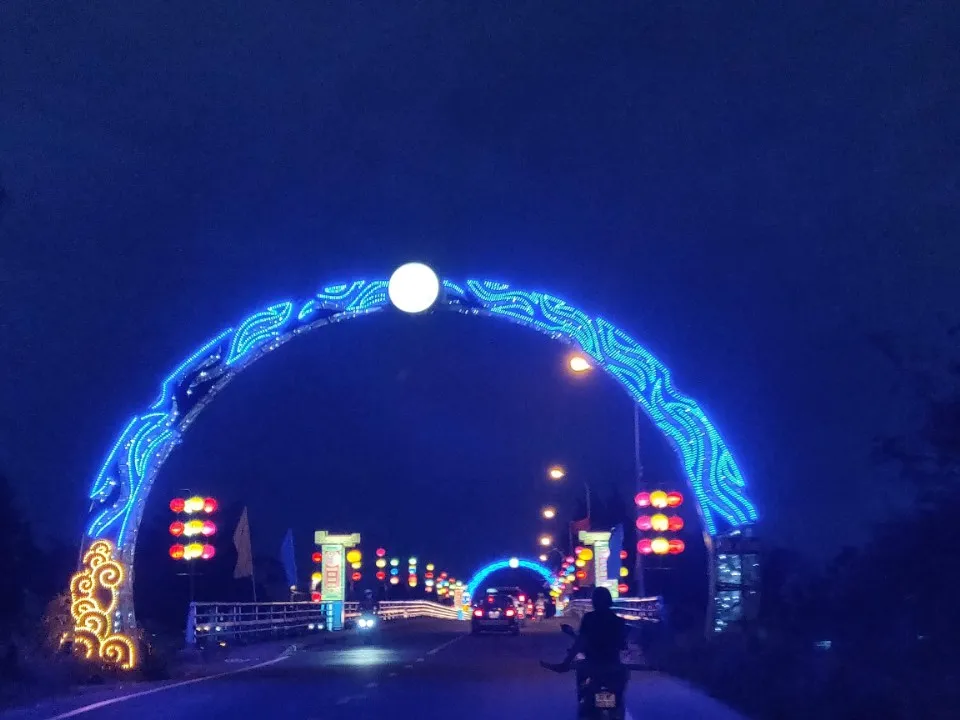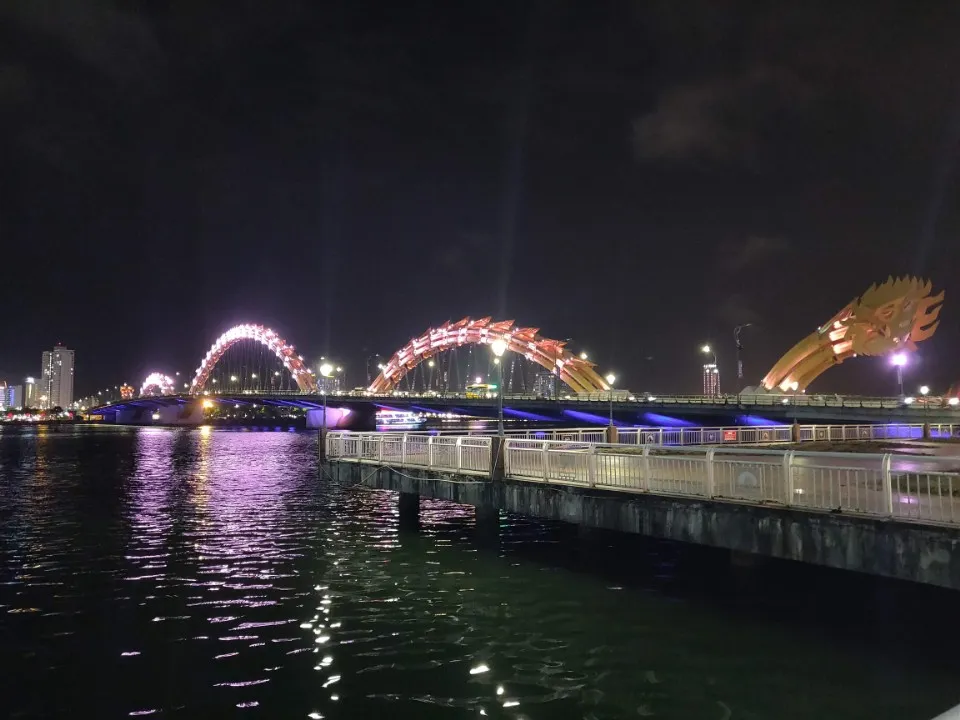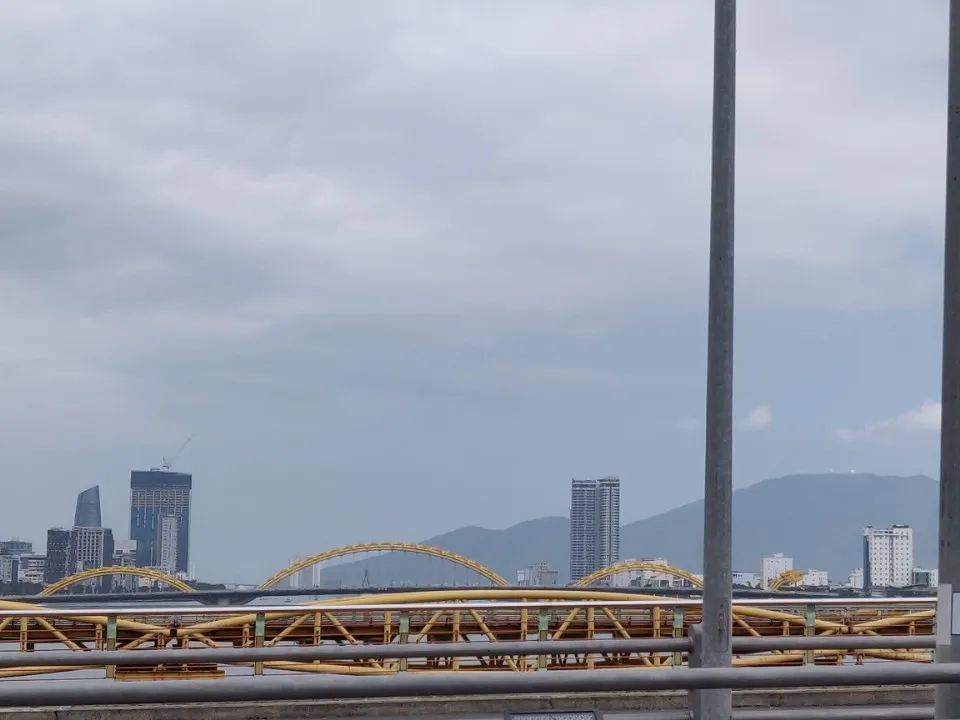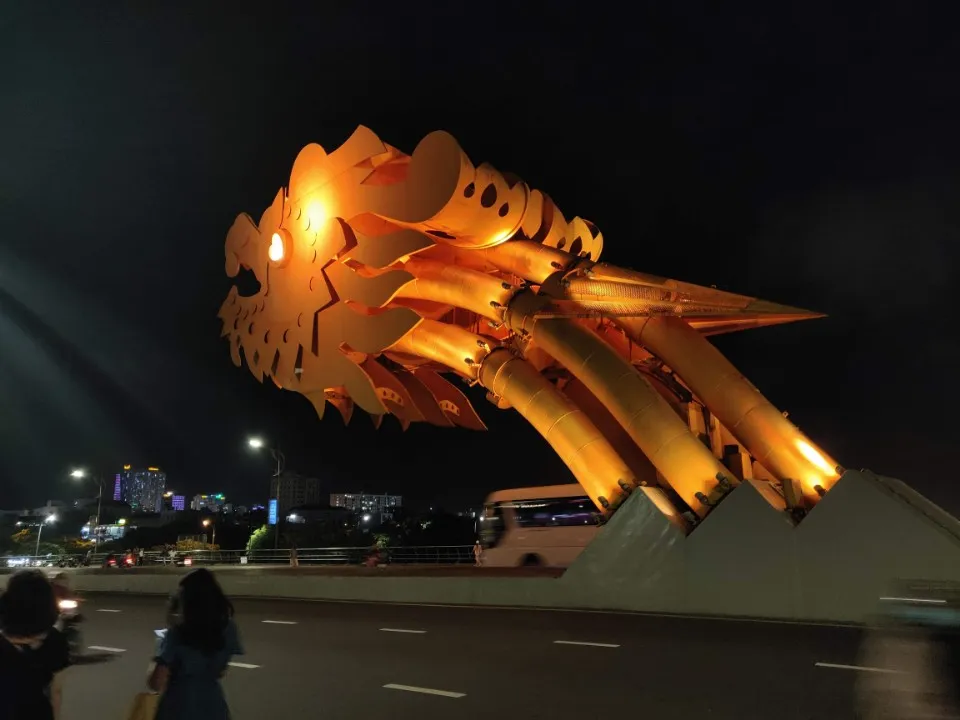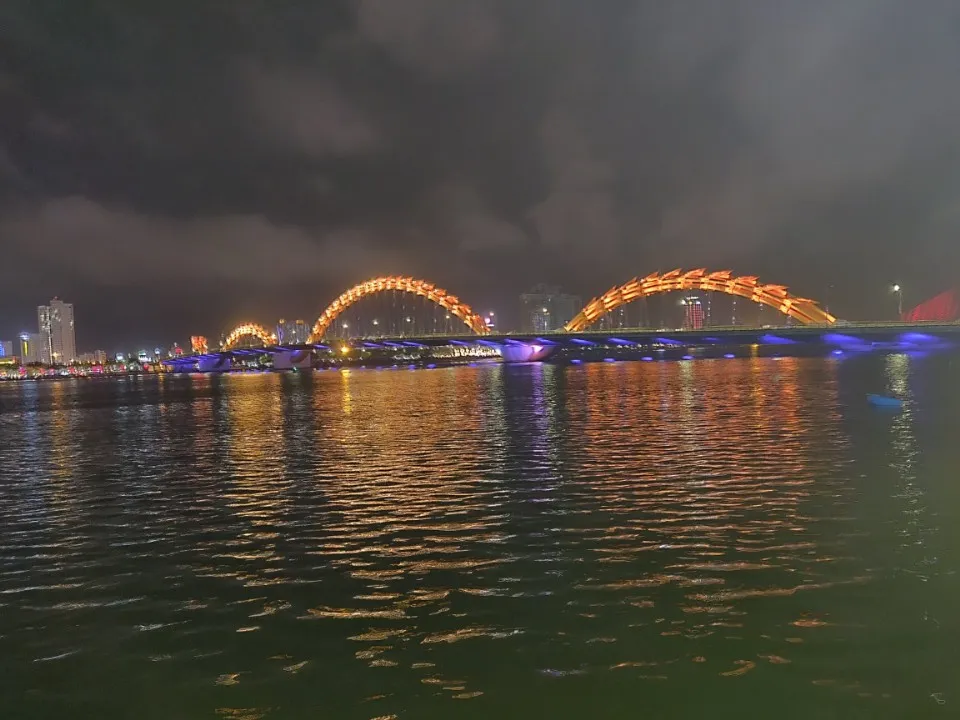 Day 8: Son Tra Peninsula and back to Hanoi
Son Tra Peninsula
We planned to visit the Son Tra peninsula but 2-wheelers are not allowed atop the hill. So we just had to stop by on the way and enjoy some beautiful views. We did some local shopping and as we had our flights back to Hanoi, we didn't put up too long.
Photos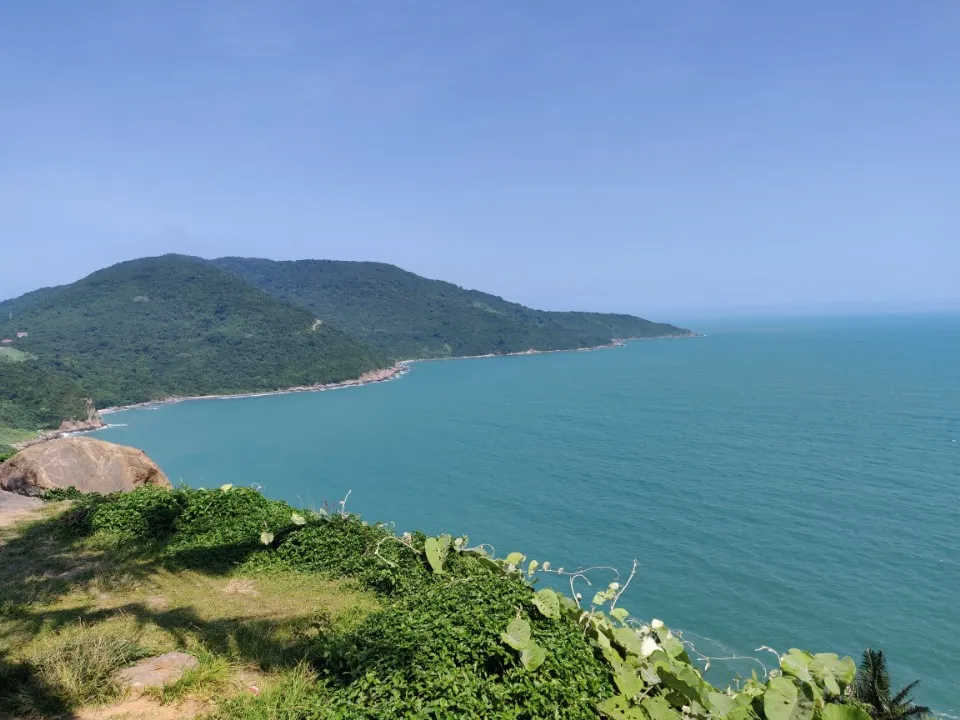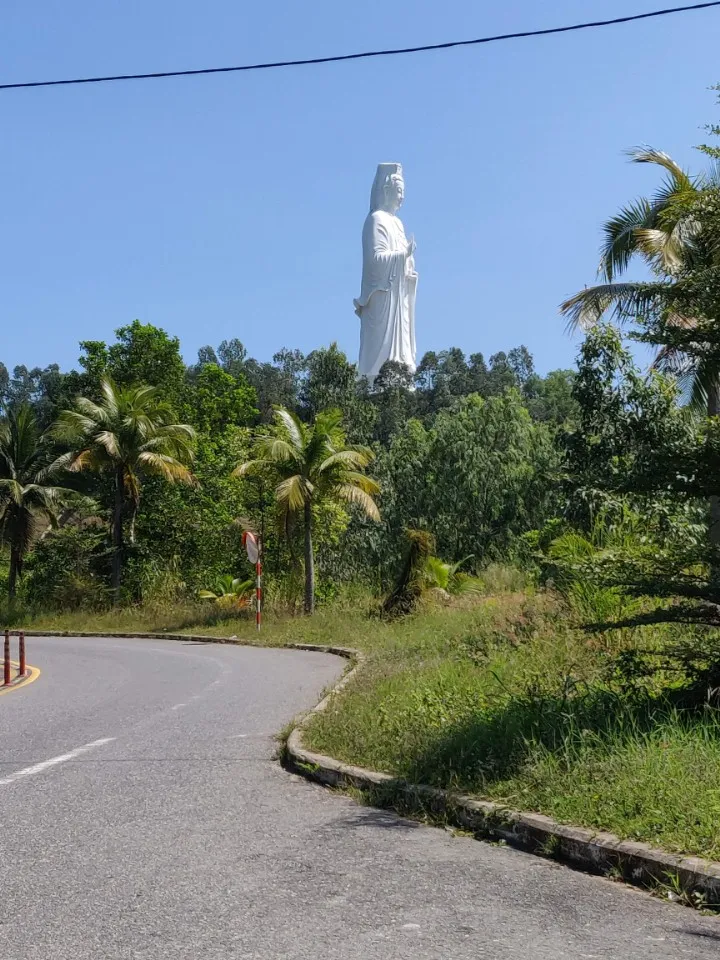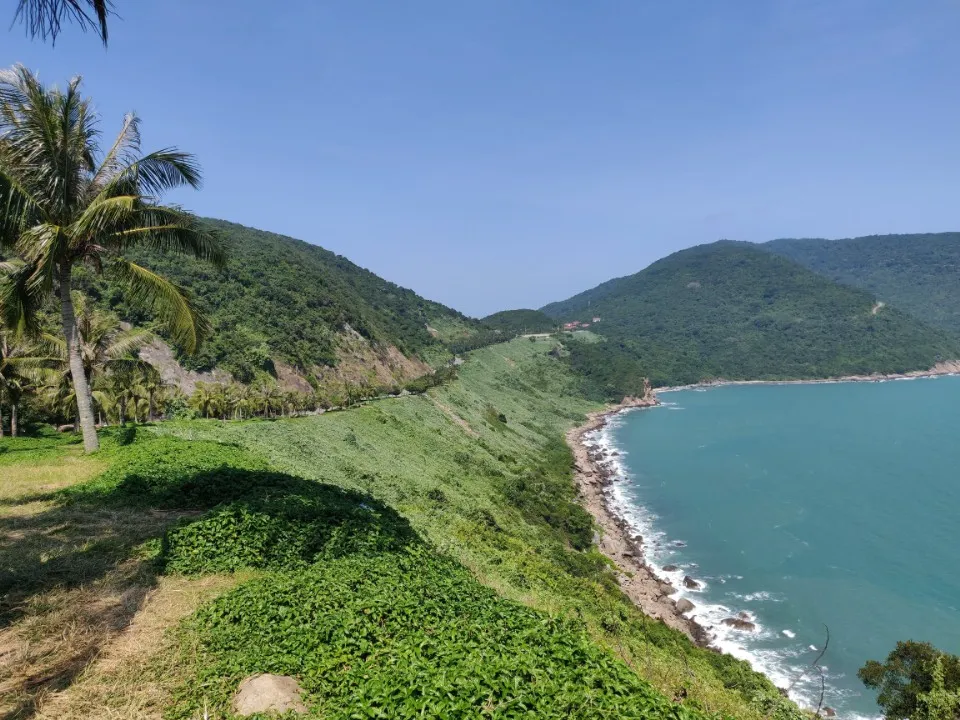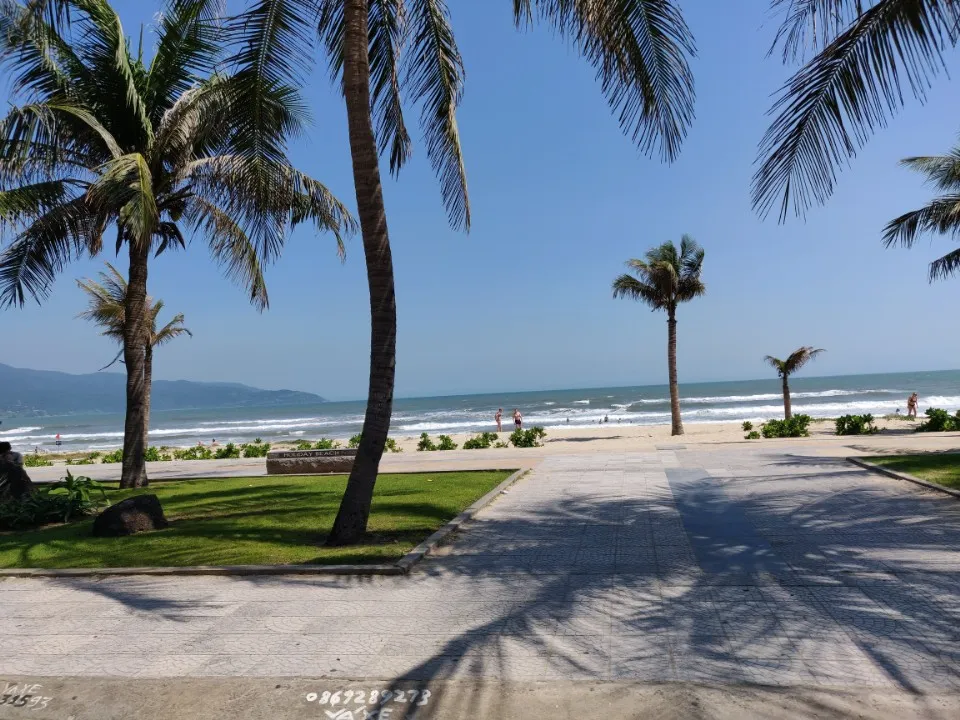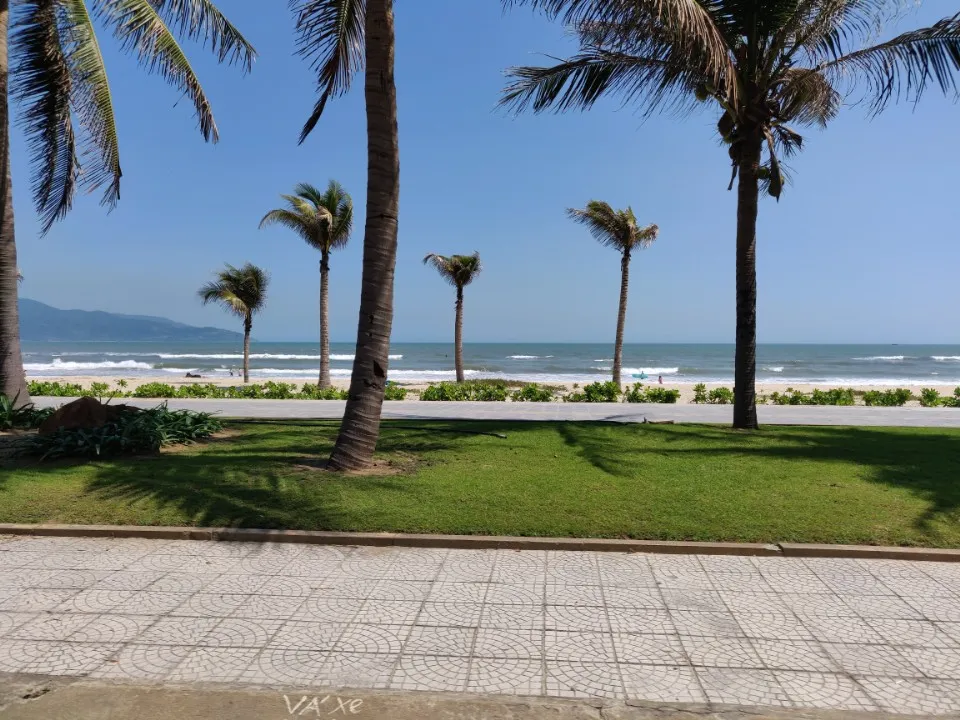 Day 9: Ba Vi National Park
Ba Vi National Park
This day we booked a cab to visit the Ba Vi National Park. Although called a National Park, it does not house any animals. It's a cluster of 3 hills where pagodas are on top of hills and people come here to offer their prayers. This is one of the remote tourist attractions and you find more localites than tourists here. The weather again was pitch perfect with fog going around and the sun trying to sneak through it.
Photos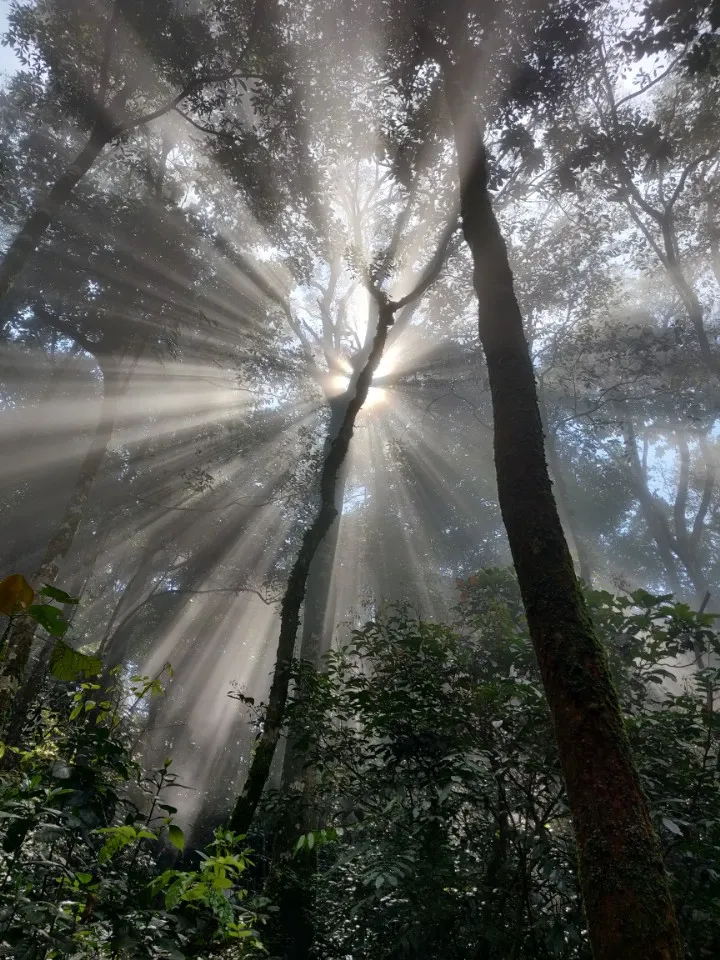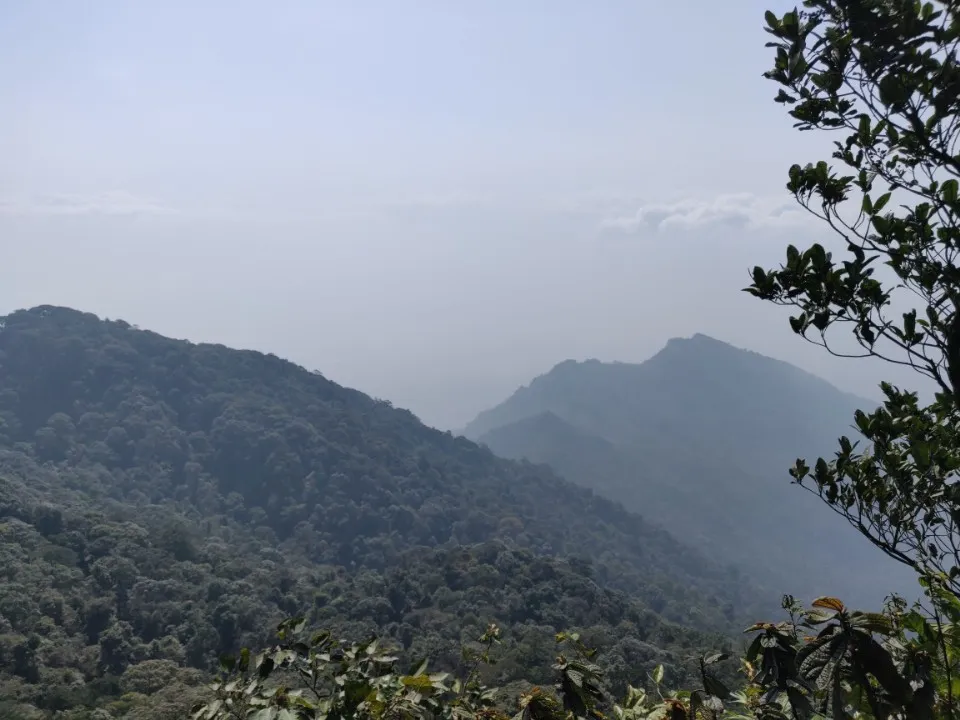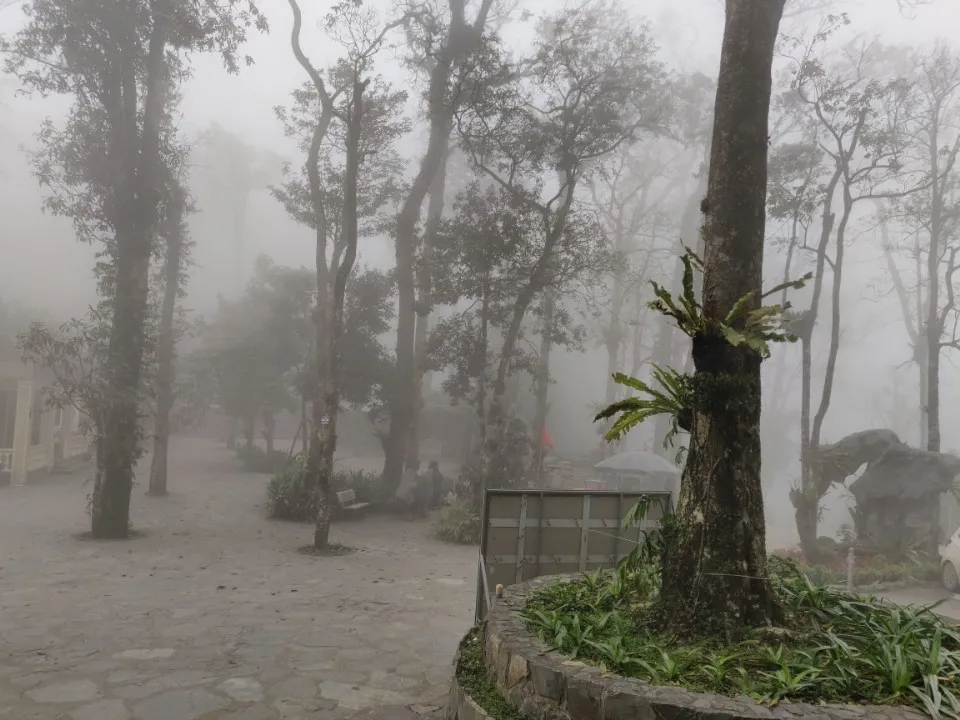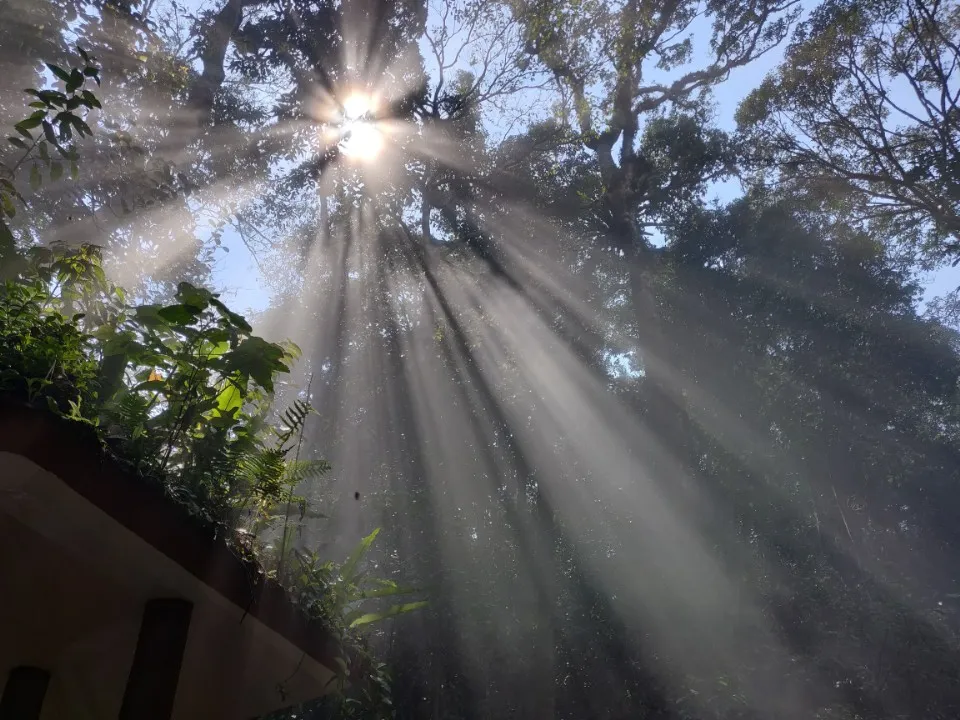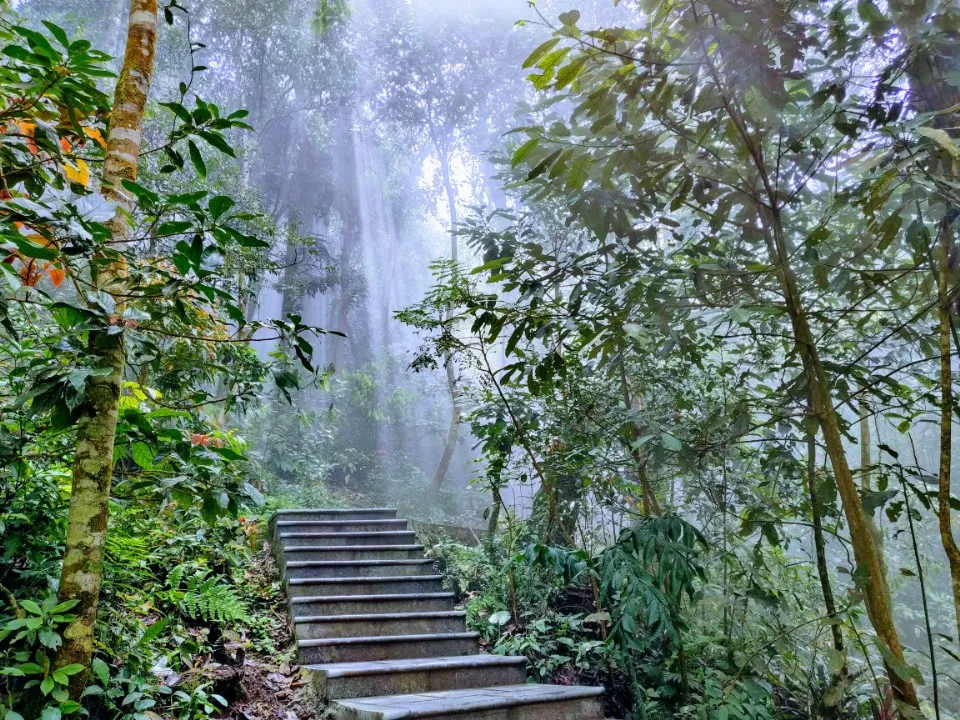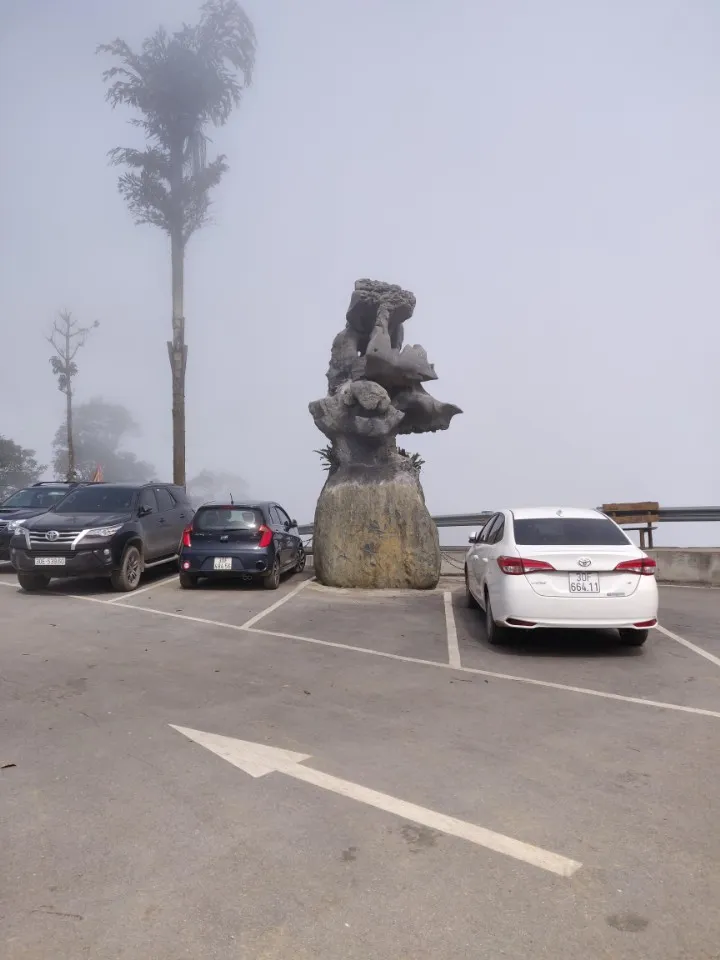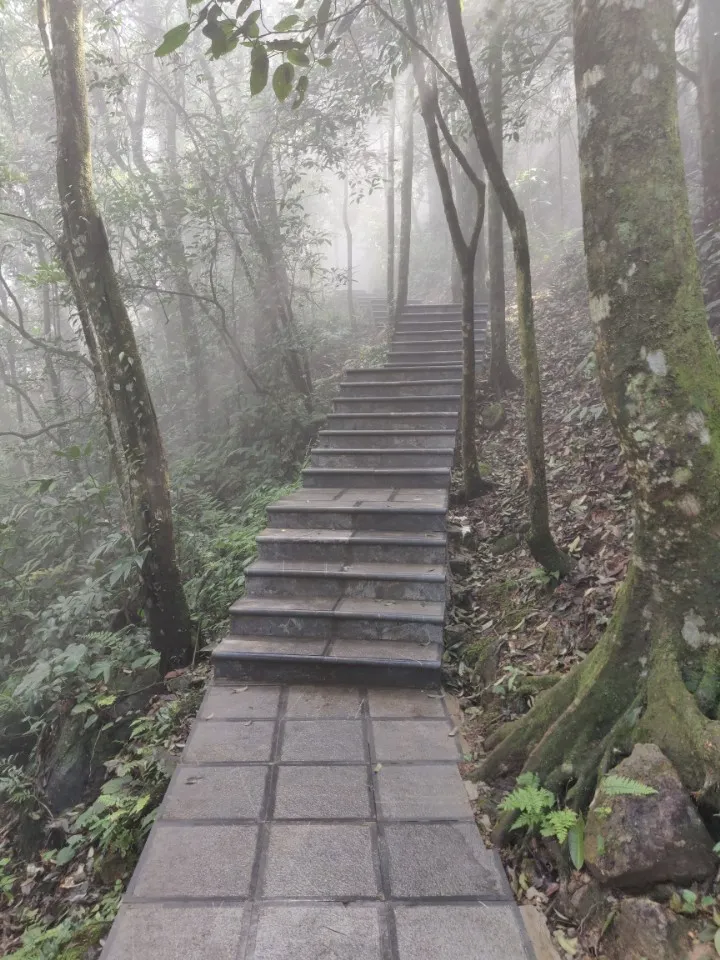 Day 10: Departure from Hanoi
Departure from Hanoi
We departed from Hanoi filled with lot of memories and experiences.
Visit
Noi Bai International Airport (HAN)

---
More from
Anoop
A traveler who loves to experience different countries, cultures and places.
Anoop's Turas.app profile
Follow and discover more.
---