My Trip to Moab, Utah
Provide a short intro
---
Days
Day 1: Arches Nat'l Park, Delicate Arch hike, & Corona Arch hike
Visit
Arches National Park
The very first and most important suggestion I can make for anyone exploring a national park, is GET UP BEFORE THE SUN!
Hike to Delicate Arch
Pro tip: pack a blanket, a small breakfast and some coffee in insulated travel mugs (we love the Yeti ones) and park yourself on one of the rocks for awhile after you've made the hike in. Take in the beauty of this incredible place!
Rest
Every day we took a couple hours between 12-3pm to rest and recharge before heading back out for an afternoon adventure.
Corona Arch
This is a moderate hike, about 2.5 miles out and back, and while there isn't a ton of elevation gain… there are some places where you have to climb up the rocks.
Transit
Hike back to the Trailhead and drive back to the town of Moab

Photos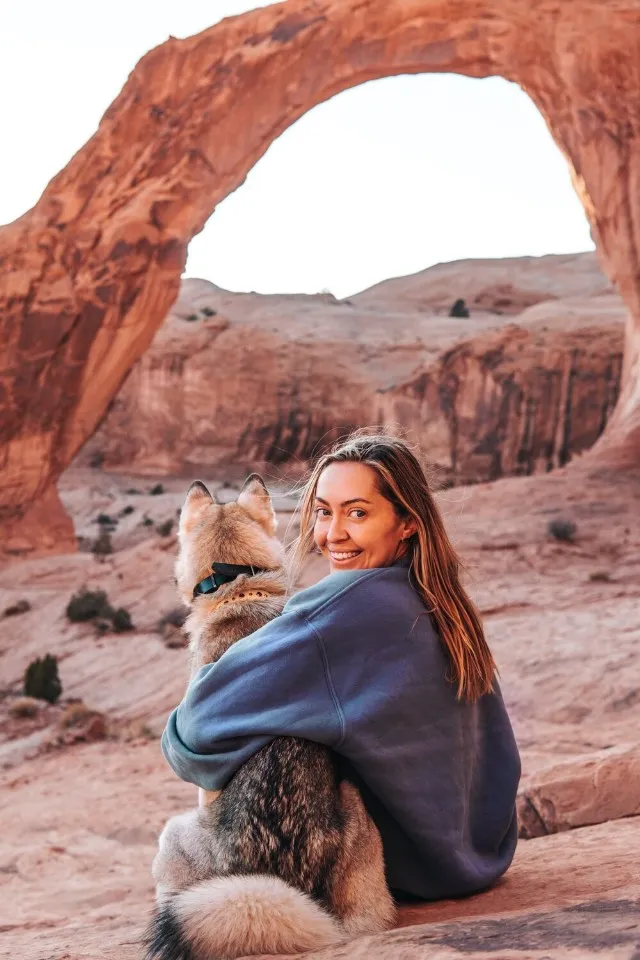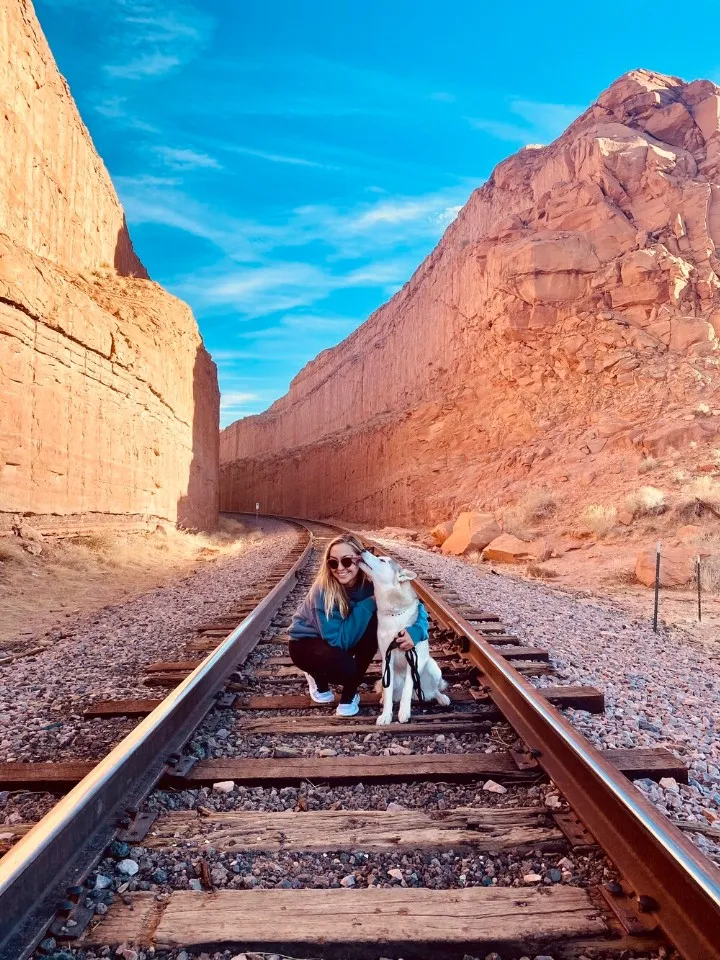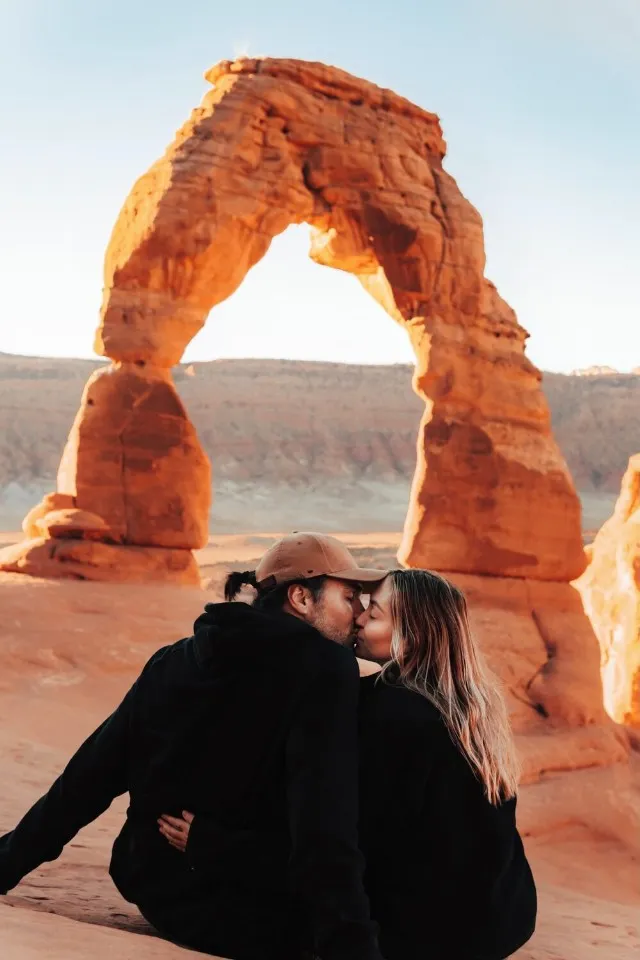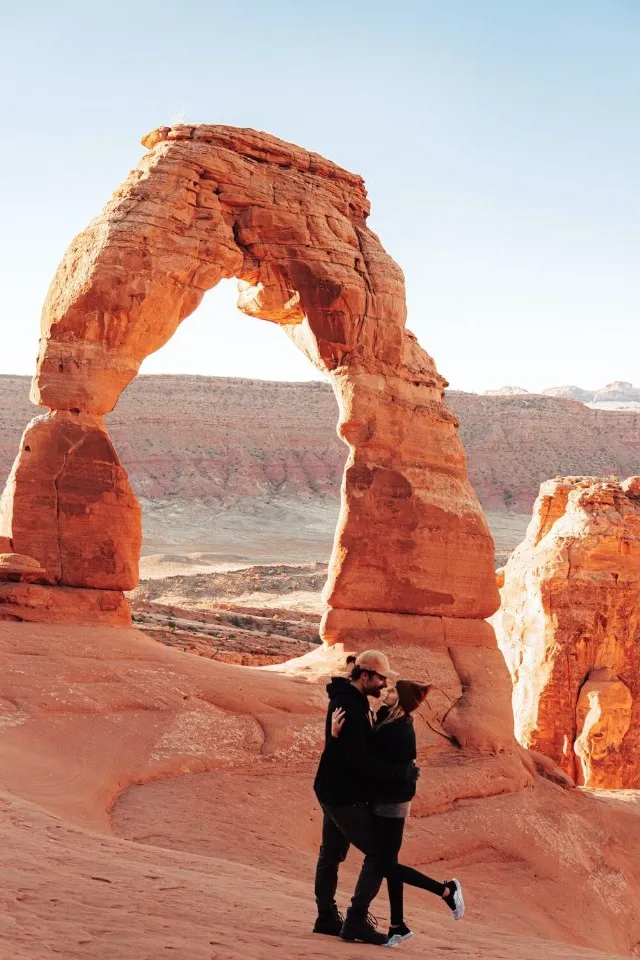 Day 2: Canyonlands Nat'l Park, Mesa Arch & Highway 128 scenic drive
Visit
Make your way to Canyonlands National Park
We kicked off our second day with another up-before-the-sun alarm and made our way into Canyonlands National Park.
Mesa Arch Trailhead
The hike is easy and very short, about 10 minutes, but make sure you leave yourself plenty of time to get here before sunrise... it is so worth it!
Buck Canyon Overlook
We spent a good 45 minutes here just enjoying the silence and taking in the vastness of the canyon.
Green River Overlook

Fisher Towers Hike (Optional)
The popular Fisher Towers hike is about 35 minutes down this route from downtown Moab and could easily be added into a day exploring this area.
Eat
Lunch at Sorrel River Ranch Resort and Spa

Transit
Cruise down the scenic Highway 128
Although Moab is a small town, there are so many different surrounding areas you can spend time exploring. Each one is really something unique and special, but this one was my favorite. There's nothing better than a drive along a river, and the green waters of the Colorado River make a stunning contrast against the red-orange rocks that make up the southeastern border of Arches National Park.
Photos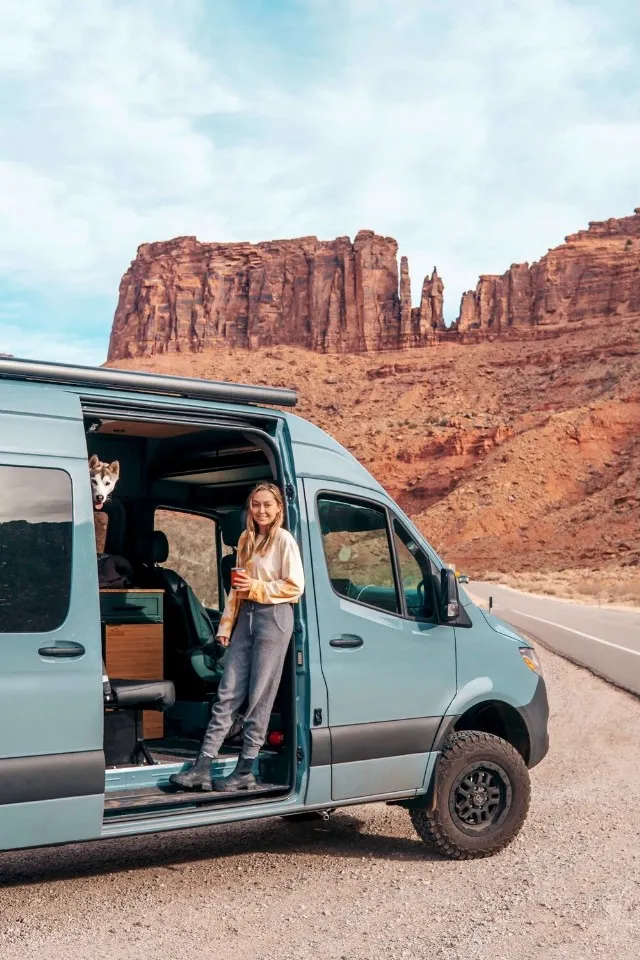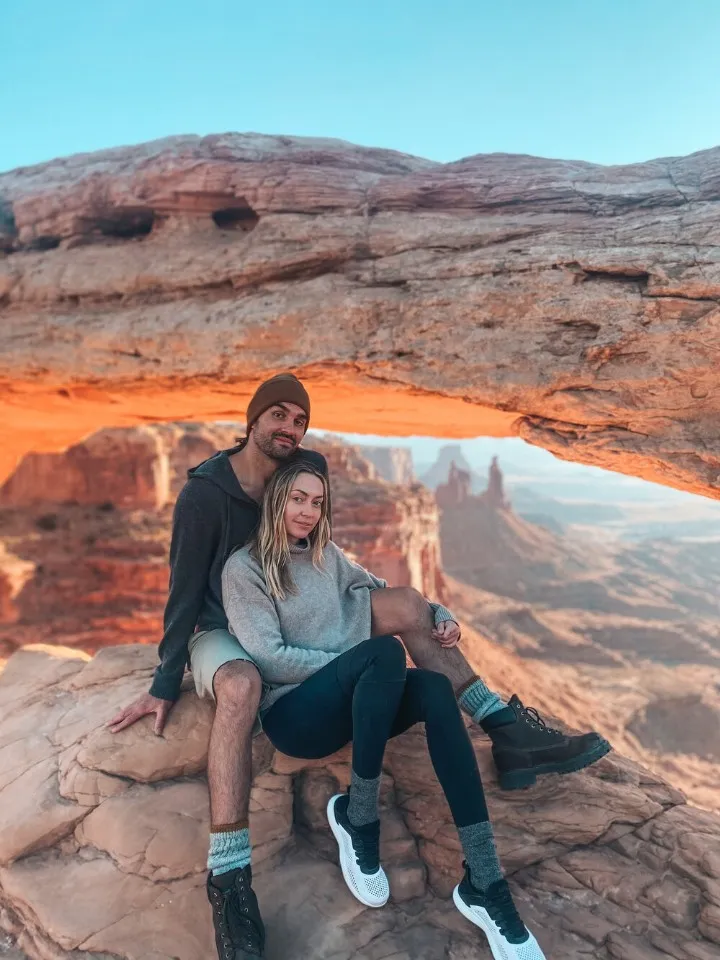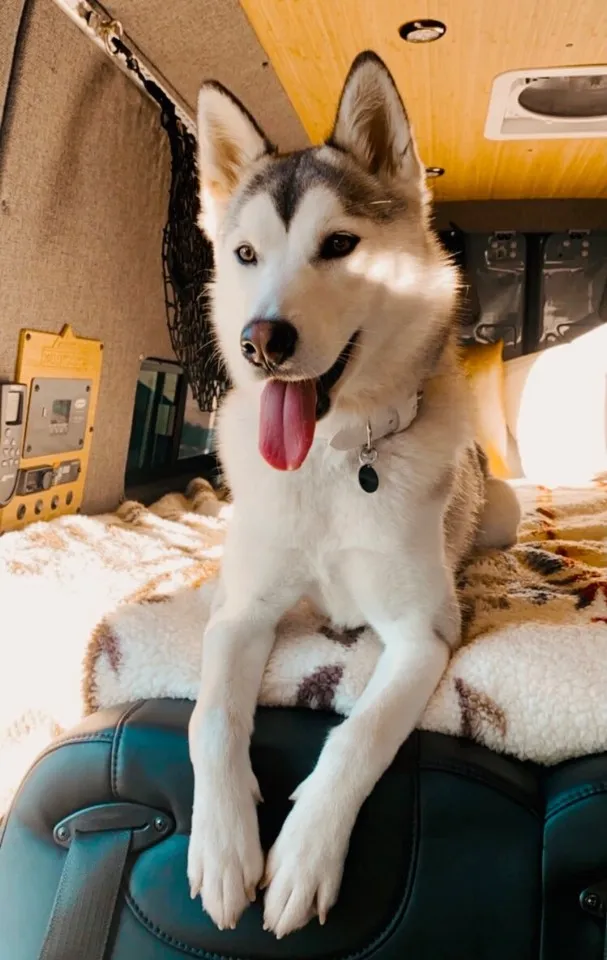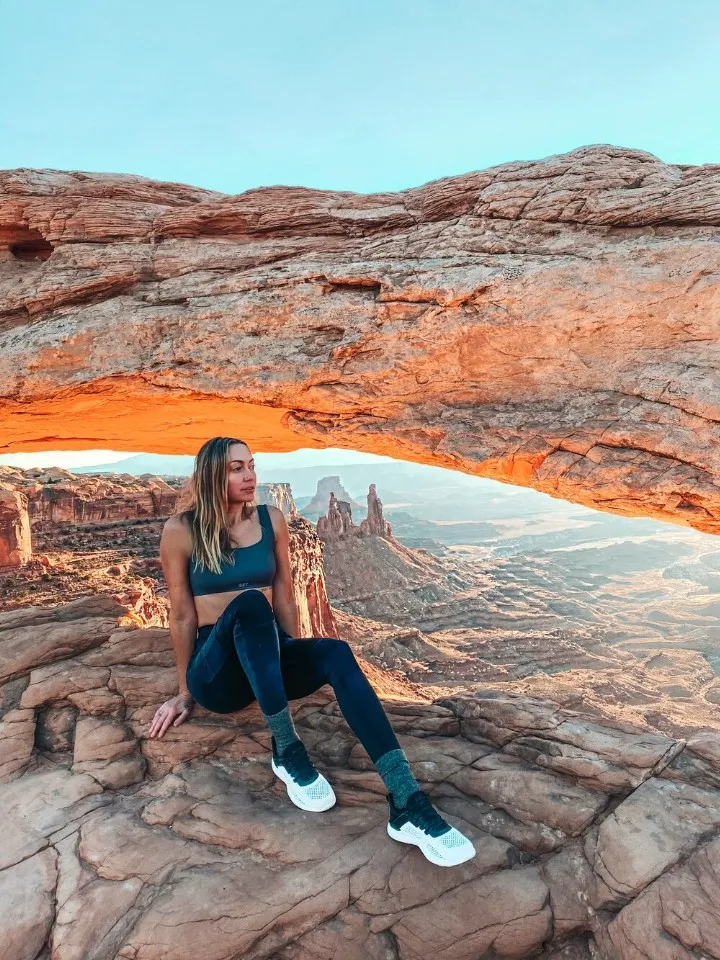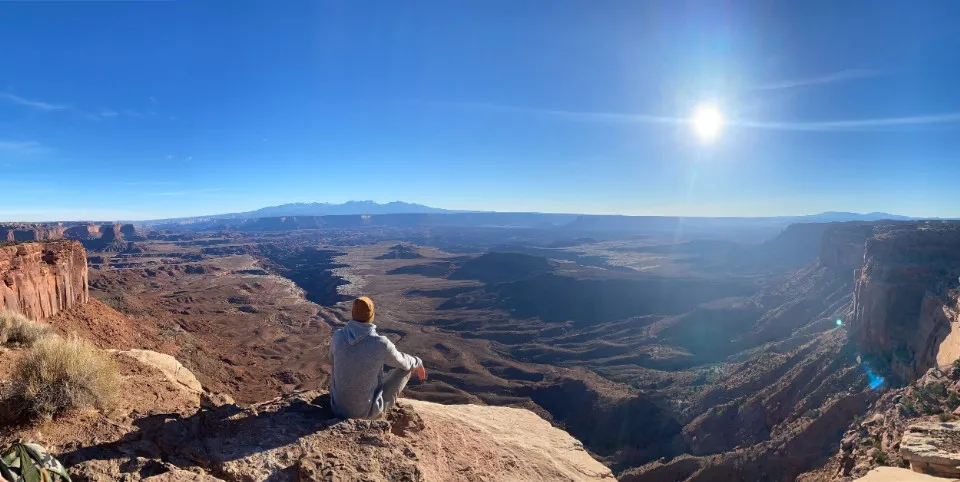 Day 3: Hunter Canyon hike, trail ride with Moab Horses
Visit
Hunter Canyon Trailhead
Keeping our early morning routine, we decided to start out last full day in Moab with a sunrise hike. Alltrails states it as a 3.2 mile hike, but we hiked in for about 90 minutes and it seemed as if the trail would just keep going!
Horseback Riding at Hauer Ranch
We chose a sunset ride, and it was just gorgeous. True to backcountry fashion, you'll ride through creeks, the river, climb up & down sand dunes, and stop for an epic photo with Fisher Towers just behind you.
Photos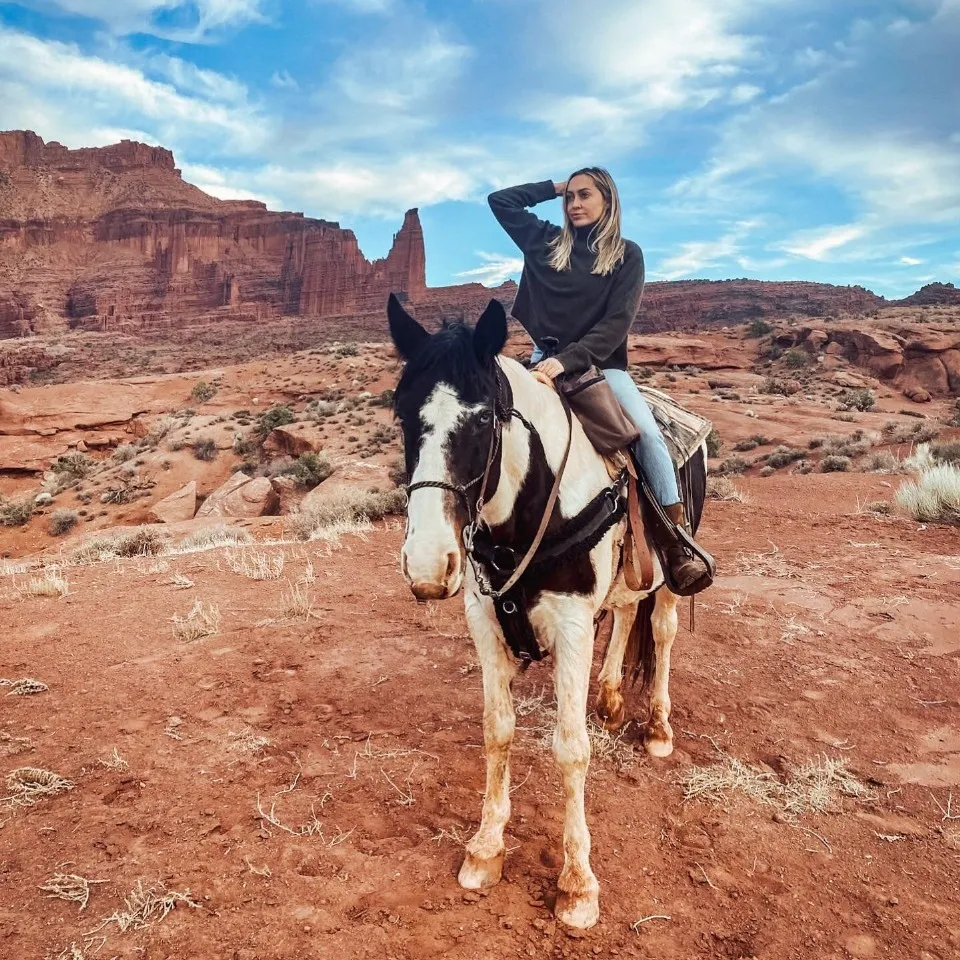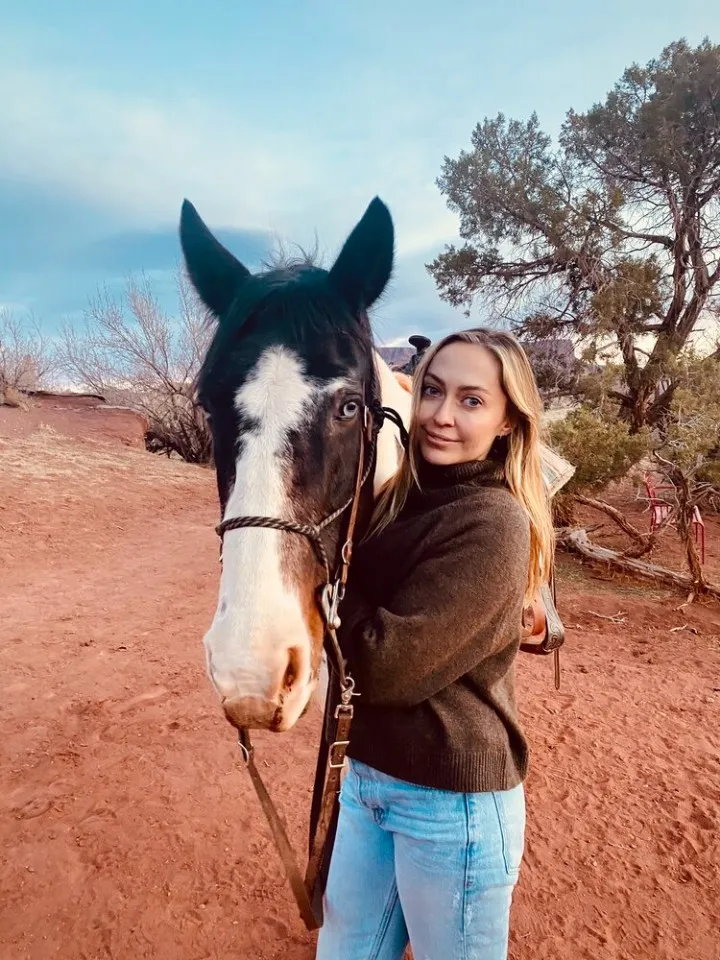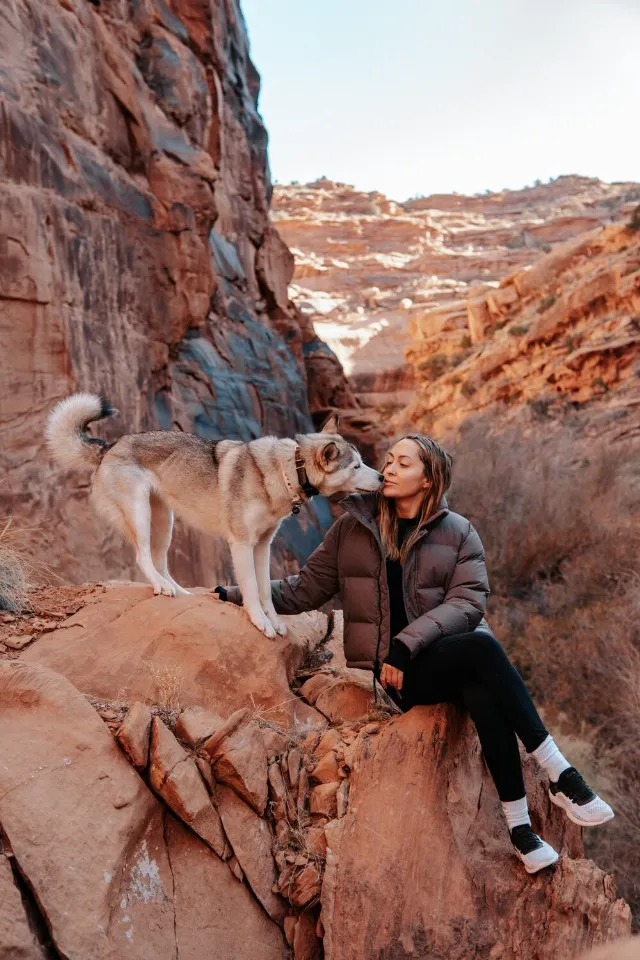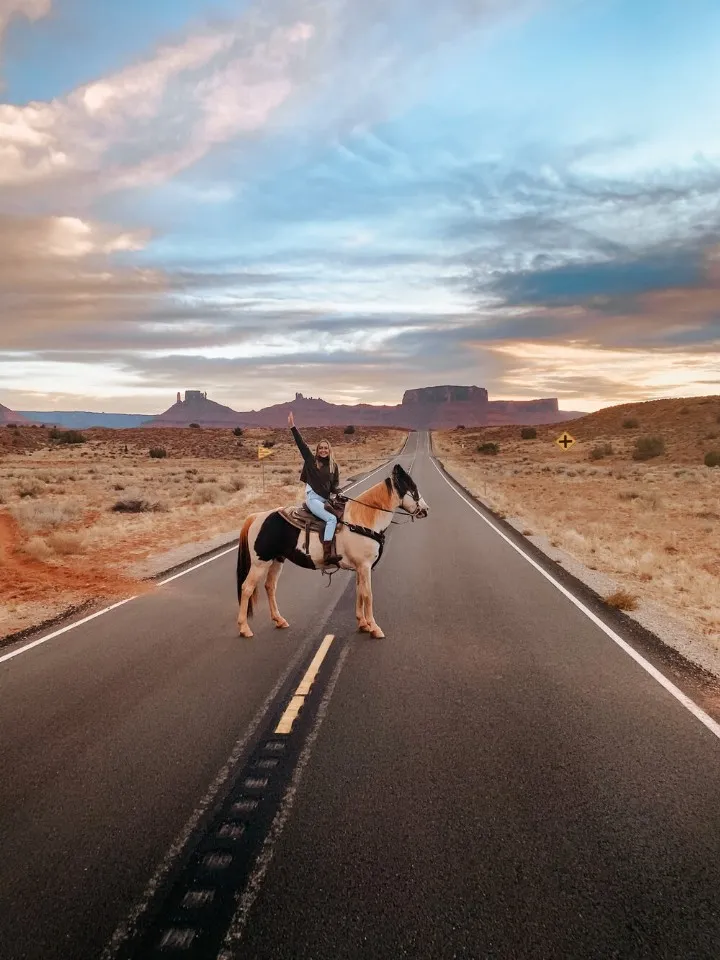 ---
Notes
WHERE TO STAY

There are LOTS of options when it comes to accommodations in Moab - from camping, to budget motels, and even luxury boutique ranches. I cannot say enough great things about our adorable Airbnb… the Wayward Desert Casita! It's a cozy 2br condo just south of downtown Moab, and the decor is what desert dreams are literally made of. I found myself obsessing over all of the little details - the pink Pendleton towels, the Native American art, the Chemex pour over (hallelujah!), and the hammock on the back patio which quickly became my favorite spot. Every nook is super Instagrammable, and it was the perfect place to rest and recharge in-between adventures. Major plus that it's dog friendly and even comes stashed with toys for the pups!


BOOK YOUR STAY at Wayward Desert Casita, and tell them I sent ya!




RV RENTAL

We rented the sickest little RV from Outdoorsy (check them out HERE, it's like Airbnb for RVs!) - complete with a king size bed, sink, refrigerator, and more - it was perfect for us, and made the long days exploring the parks much more comfortable. Especially traveling with Astra, it was nice to have somewhere climate controlled for her to stay while we explored inside the national parks, as dogs aren't allowed on the trails. There are plenty of dog friendly hikes outside the park though, and we packed quite a lot into our four days! I thought i'd lay out our itinerary for each day for you guys below… so much to see, so little time!
---
More from
Brandi Cyrus
Brandi Cyrus is a DJ and fashion influencer with a passion for travel and a love for animals.
Brandi Cyrus's Turas.app profile
Follow and discover more.
---