Portugal Itinerary
7 Days in Portugal
Embark on an immersive journey through Portugal's cultural and natural treasures. In Porto, soak in the historic Ribeira district, visit the iconic Clerigos Church and Tower, and explore the enchanting Livraria Lello. Discover Lisbon's charm with unique tours, savory seafood at Cervejaria Ramiro, and the captivating Alfama district. Be awed by Belém's historical landmarks and explore the creative hub of LX Factory. Venture to Sintra for vibrant palaces and medieval castles. In the Algarve, Lagos offers stunning cliffs and picturesque churches. Loulé's market, castle, and monuments complete this diverse, unforgettable Portuguese experience.
---
Days
Day 1: Porto
Visit
Clerigos Church and Tower
A stunning architectural complex featuring a Baroque church and a Neoclassical bell tower offering panoramic views of Porto.
Livraria Lello
A beautifully ornate bookstore that served as inspiration for J.K. Rowling's Harry Potter series.
Porto Cathedral
A significant religious landmark with a mix of architectural styles, offering a glimpse into Porto's religious history.
Sao Bento station
Famous for its captivating azulejo tilework, showcasing scenes from Portuguese history and culture.
Luís I Bridge
An iconic double-deck metal bridge that connects Porto and Vila Nova de Gaia, providing breathtaking views of the Douro River.
Igreja de São Francisco
A Gothic church known for its stunning interior covered in golden woodwork.
Hard Club
A cultural and entertainment venue housed in a historic building, hosting a variety of events from concerts to exhibitions.
Eat
DOP
A renowned restaurant offering a fine dining experience with a focus on traditional Portuguese cuisine.
Photos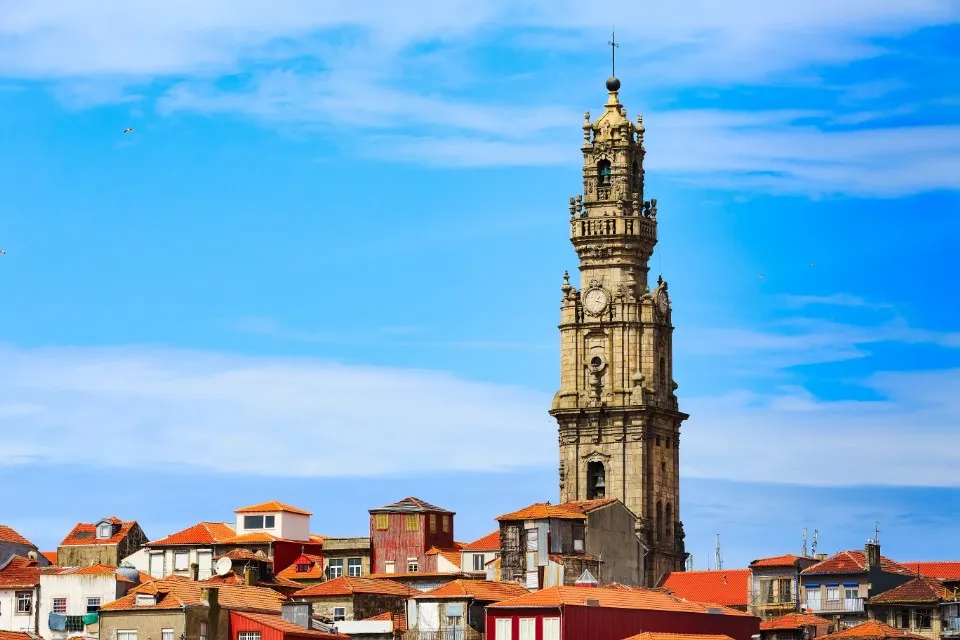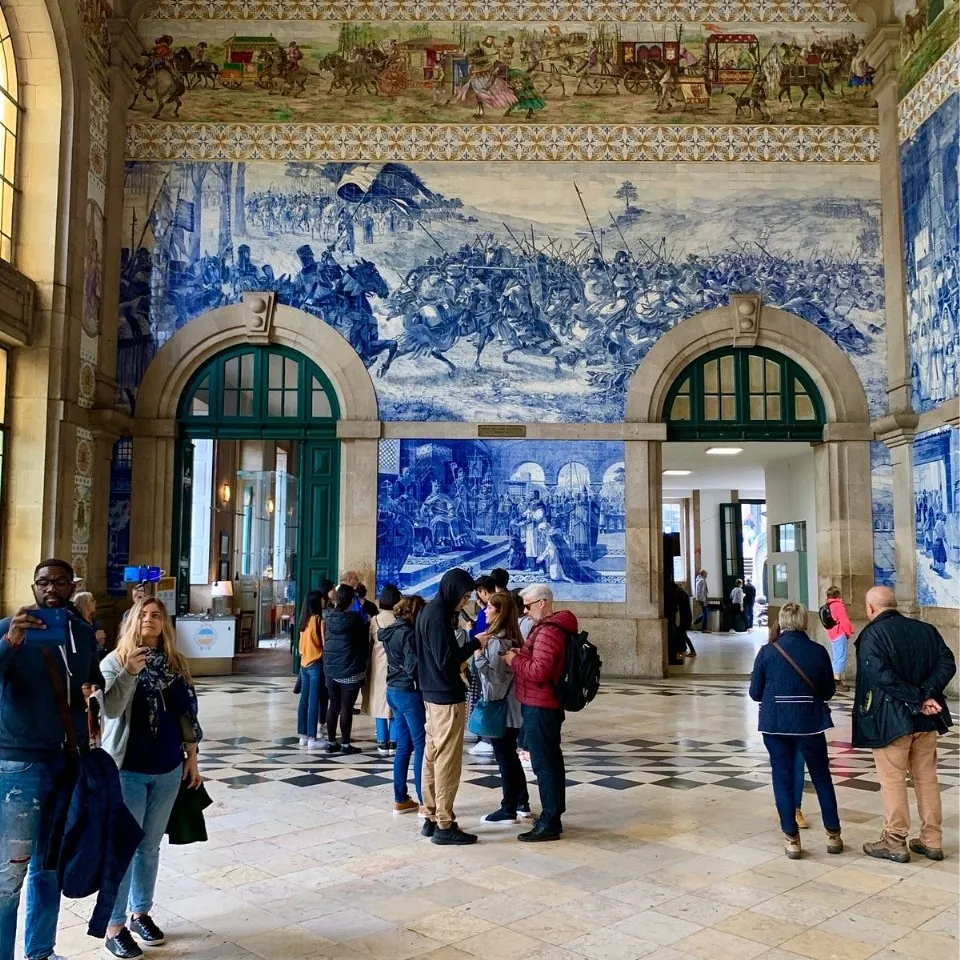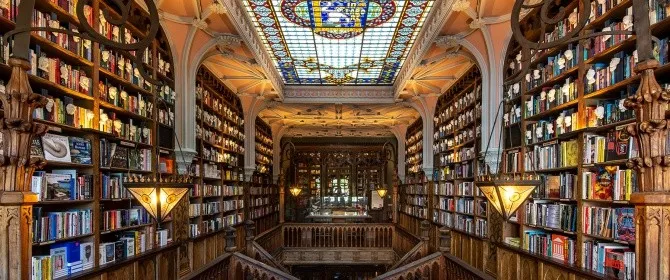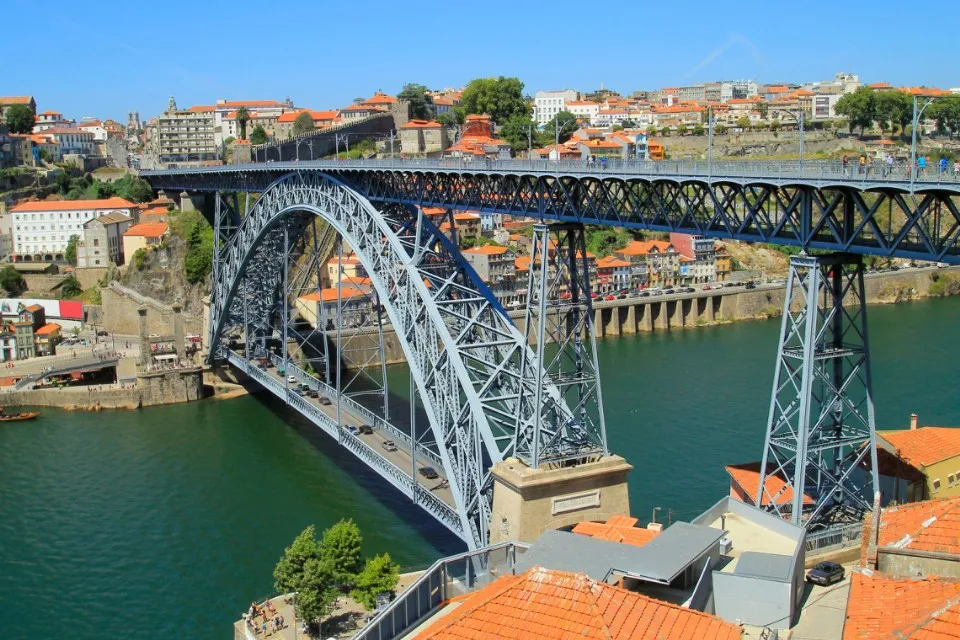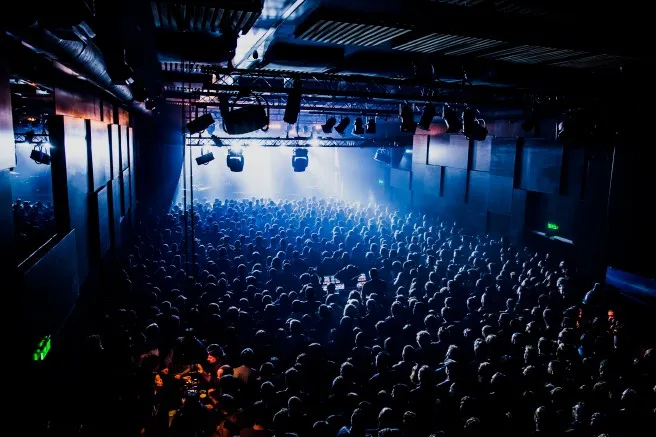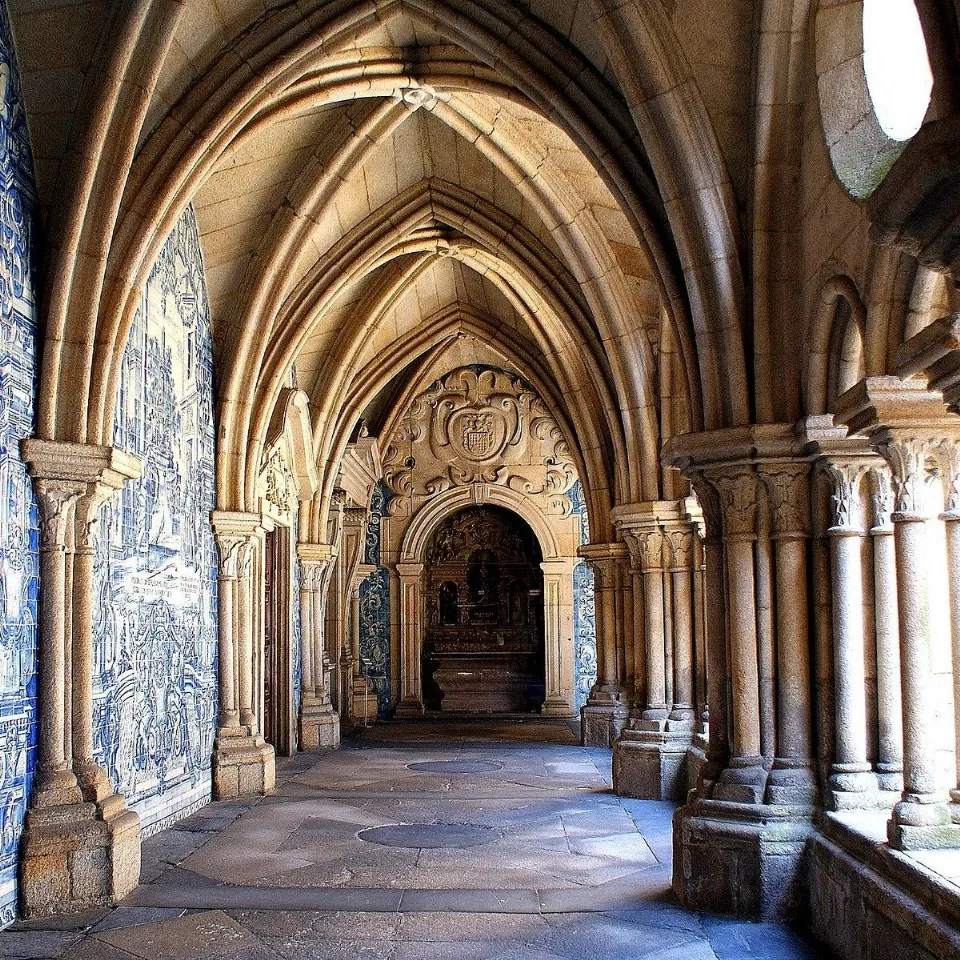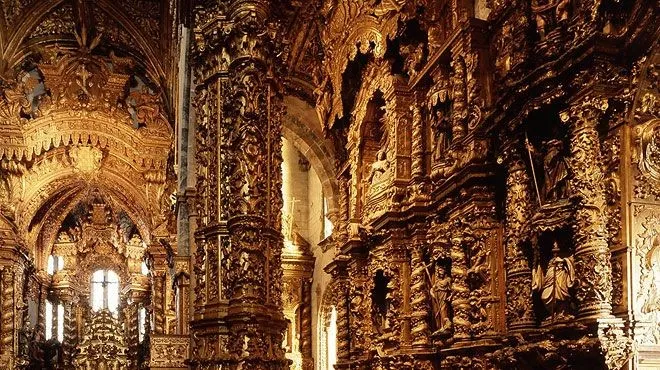 Day 2: Porto
Visit
Foz do Douro
The picturesque area where the Douro River meets the Atlantic Ocean, offering beautiful coastal views and a relaxed ambiance.
Mercado do Bolhão
A bustling market where you can immerse yourself in the local food scene and discover fresh produce and traditional products.
Casa da Música
A modern architectural masterpiece and a cultural center known for its innovative design and diverse range of musical performances.
Photos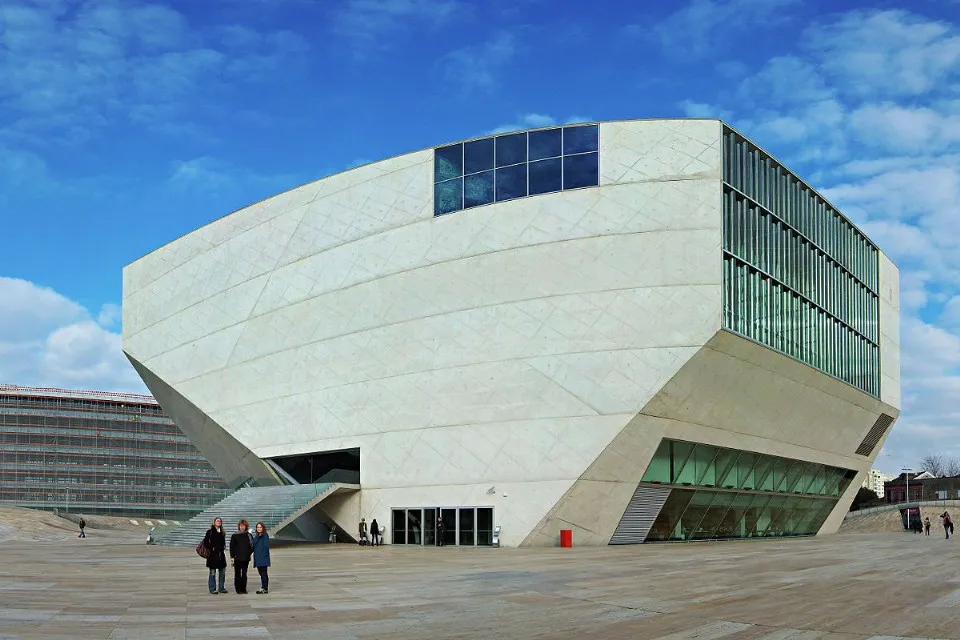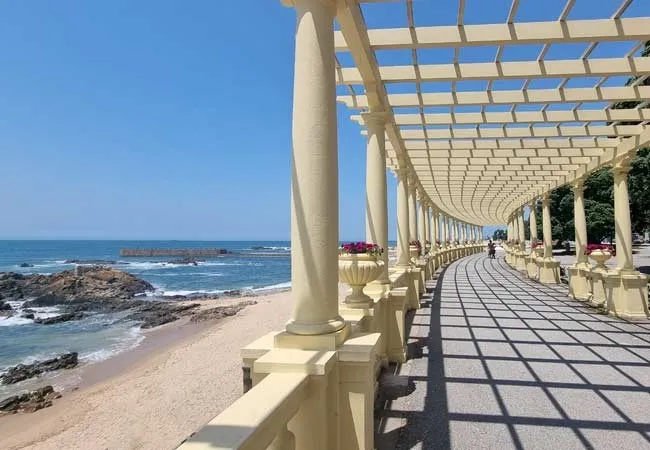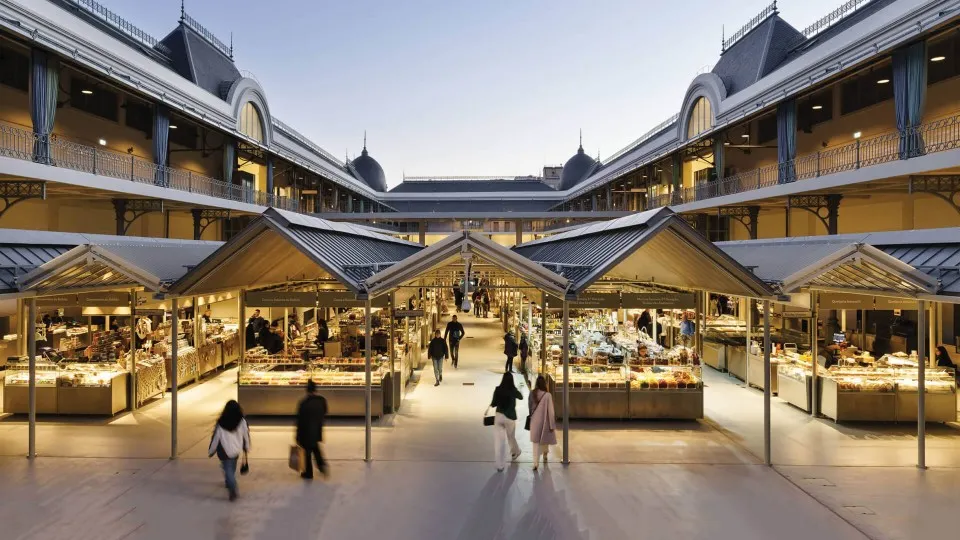 Day 3: Lisbon
Visit
Bike my Side Sidecar Tours
An exciting and unique way to explore Lisbon, offering guided tours on vintage sidecars, providing a memorable sightseeing experience.
Alfama
Lisbon's oldest district, characterized by narrow streets, historic architecture, and a vibrant atmosphere, offering a taste of authentic Portuguese culture.
Eat
Cervejaria Ramiro
A renowned seafood restaurant in Lisbon, known for its fresh and delectable seafood dishes.
Photos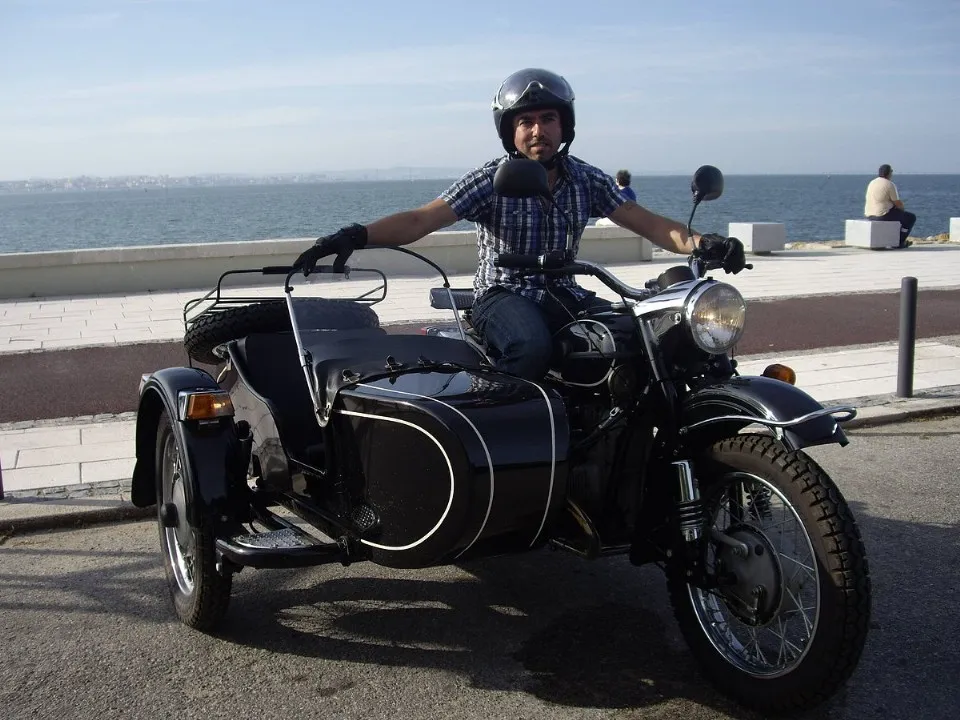 Day 4: Lisbon
Visit
Belém
A district in Lisbon known for its significant historical and cultural sites, including the famous Belém Tower and Jerónimos Monastery.
Belém Tower
A UNESCO World Heritage site, this 16th-century fortification is an architectural masterpiece and a symbol of Portugal's Age of Discovery.
Monument to the Discoveries
This monumental riverside structure pays tribute to the Portuguese explorers of the 15th and 16th centuries, featuring larger-than-life statues of key figures.
Eat
LX Factory
A dynamic creative hub housed in a former industrial complex, LX Factory offers a mix of art, design, and innovative dining options.
Time Out Market
Located in the historic Mercado da Ribeira, this bustling market is a foodie's paradise, showcasing a wide array of Portuguese culinary delights and international cuisines.
Photos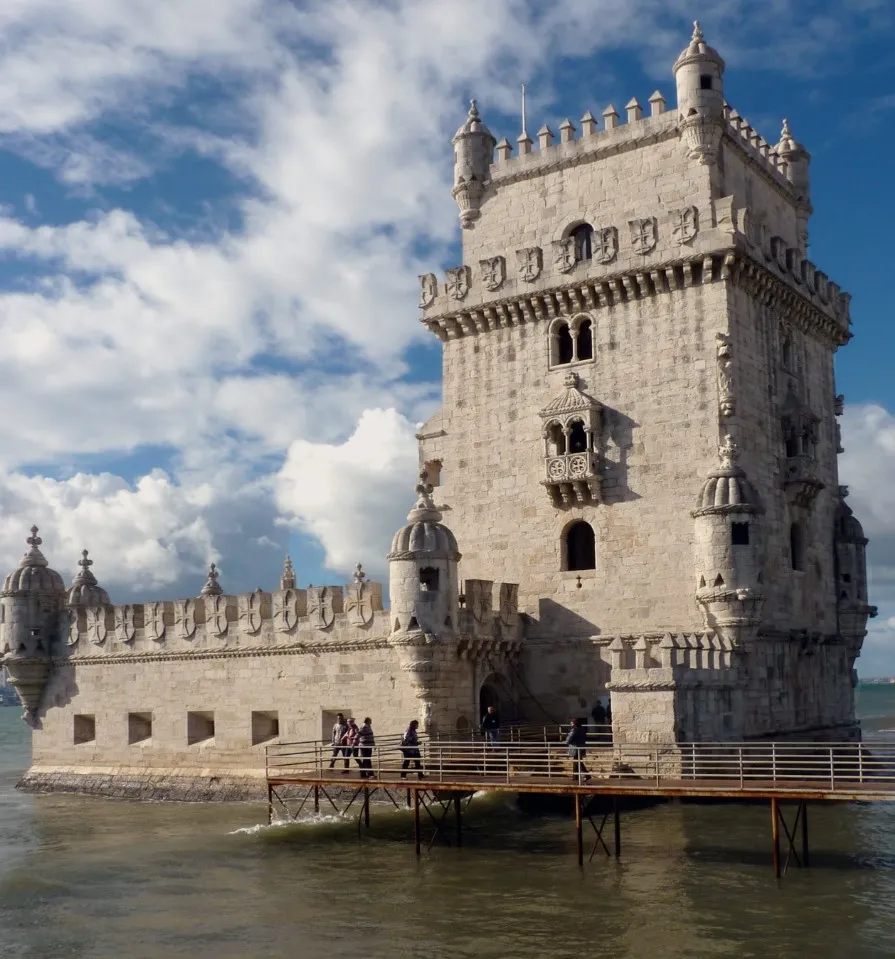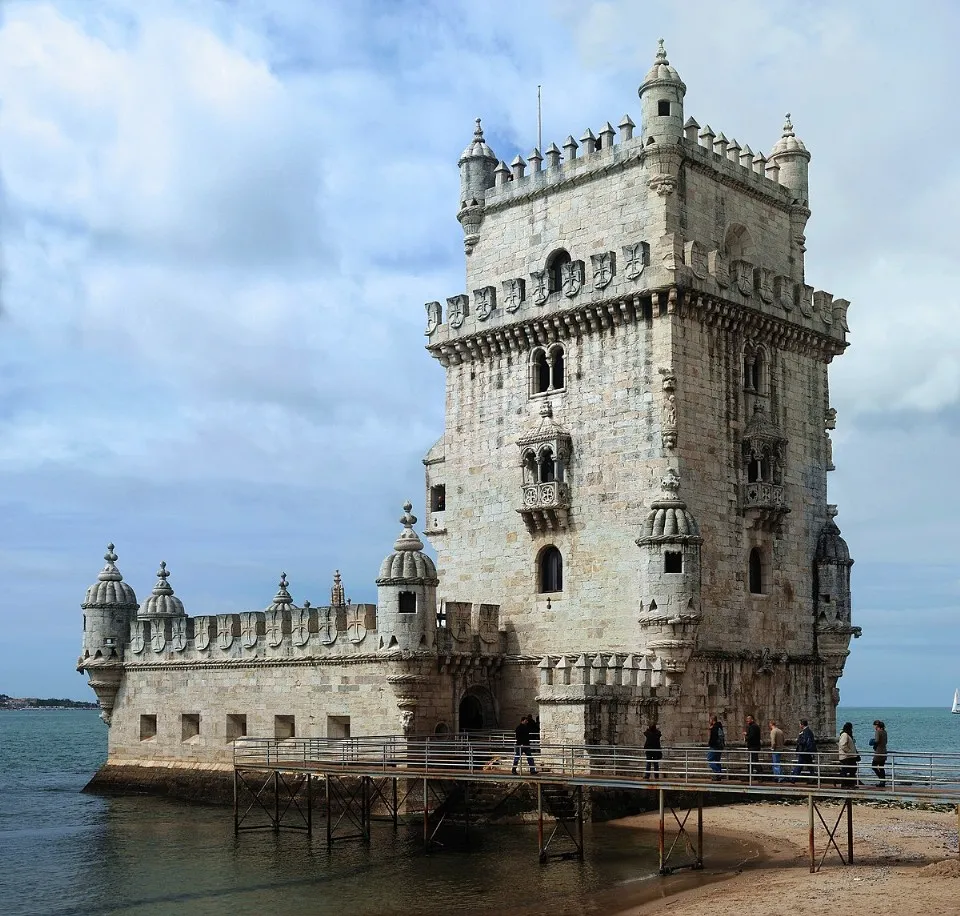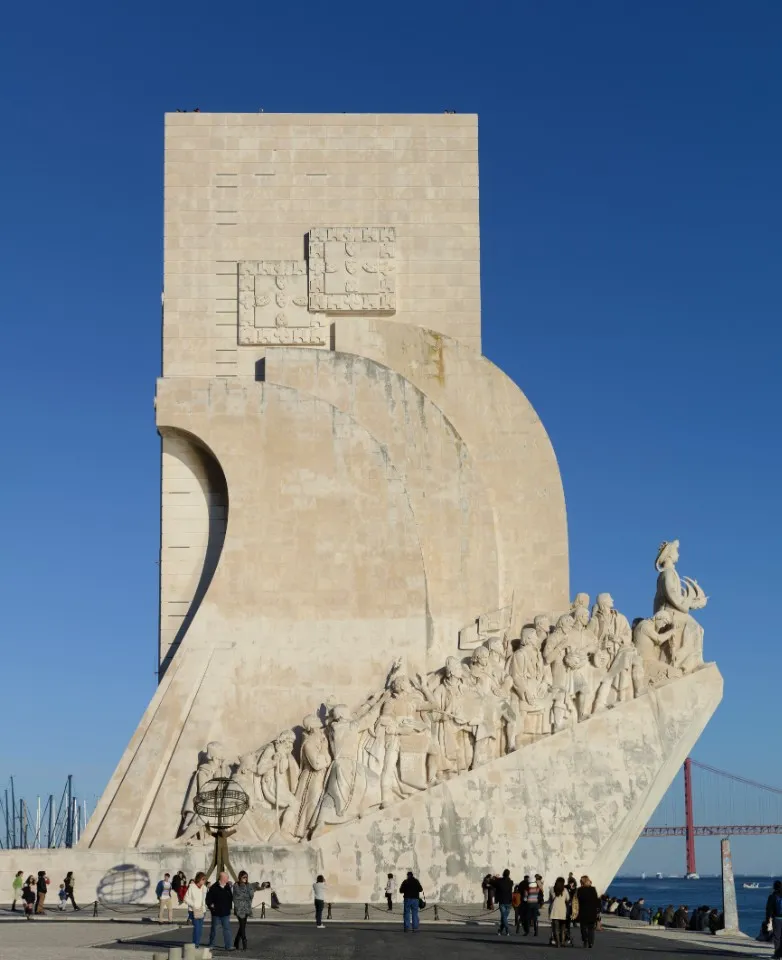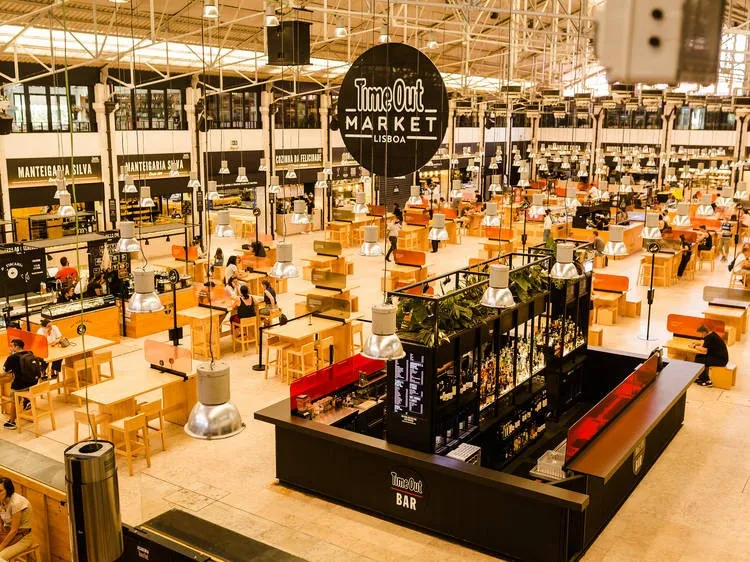 Day 5: Day Trip to Sintra
Visit
Palácio Nacional da Pena
A stunning 19th-century Romanticist palace characterized by its vibrant colors and eclectic architectural styles, set against the lush greenery of the Sintra Mountains.
Park and National Palace of Pena
Surrounding the Palácio Nacional da Pena, the park offers extensive gardens, exotic plants, and breathtaking viewpoints. The National Palace itself is a fascinating blend of Moorish and Manueline architecture.
Castelo dos Mouros
This medieval Moorish castle, perched high on a hill, provides panoramic views of Sintra and the surrounding countryside.
Photos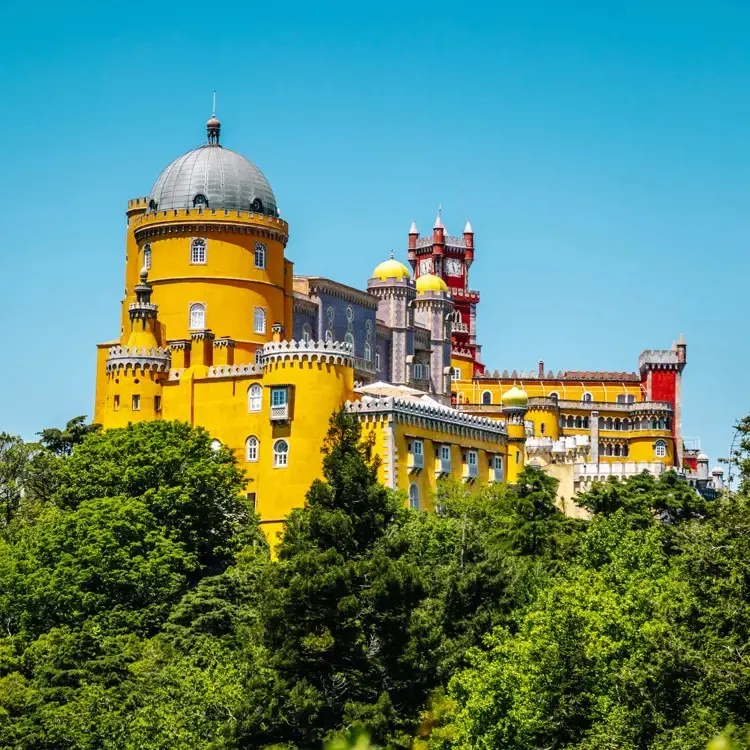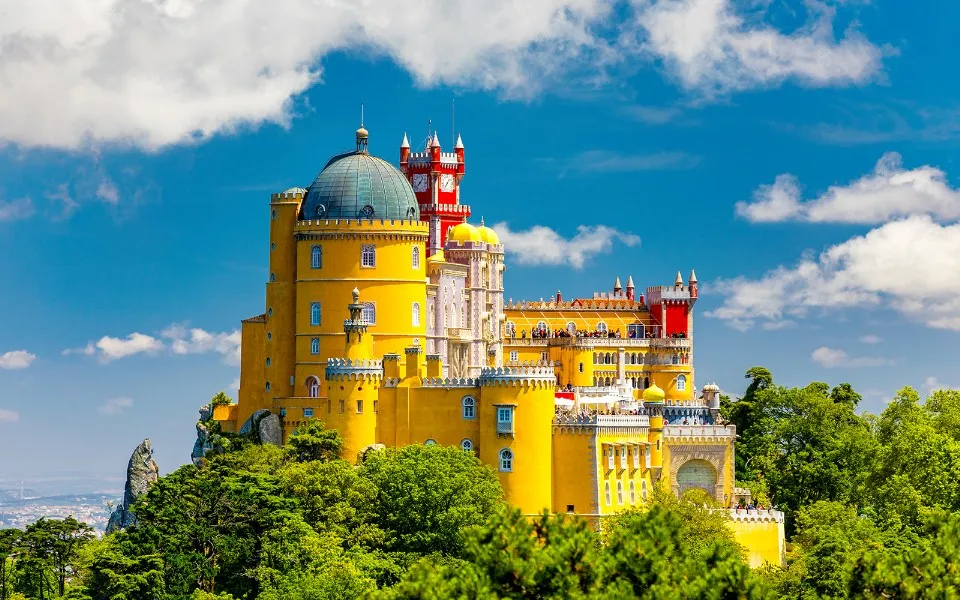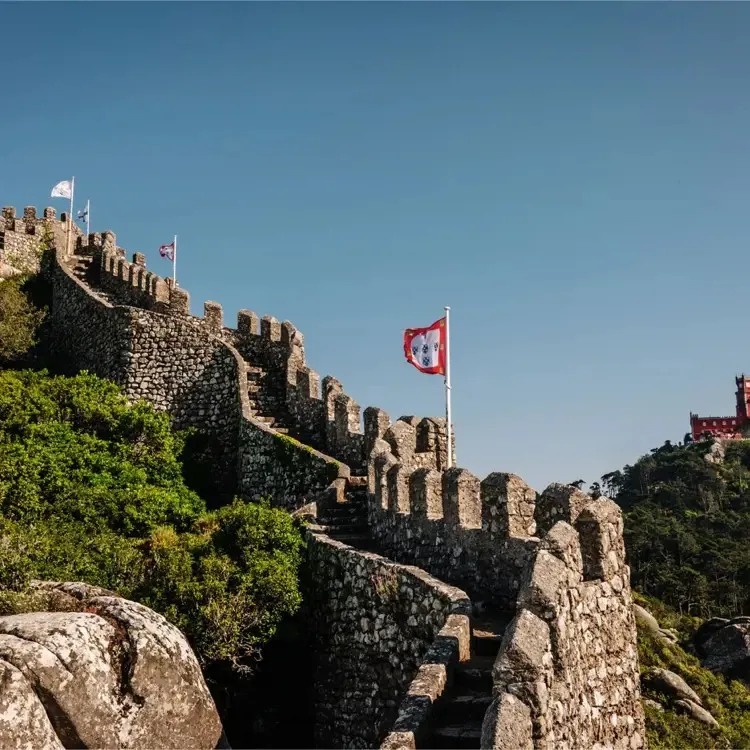 Day 6: The Algarve
Visit
Lagos
A picturesque coastal town in the Algarve region known for its stunning cliffs, golden beaches, and vibrant nightlife.
Igreja de Santo António
This 18th-century Baroque church boasts intricate tilework and a serene atmosphere, providing a glimpse into the region's religious heritage.
Ponta da Piedade
A natural wonder, Ponta da Piedade is a series of dramatic sea cliffs and grottoes that can be explored by boat or on foot for breathtaking coastal views.
Photos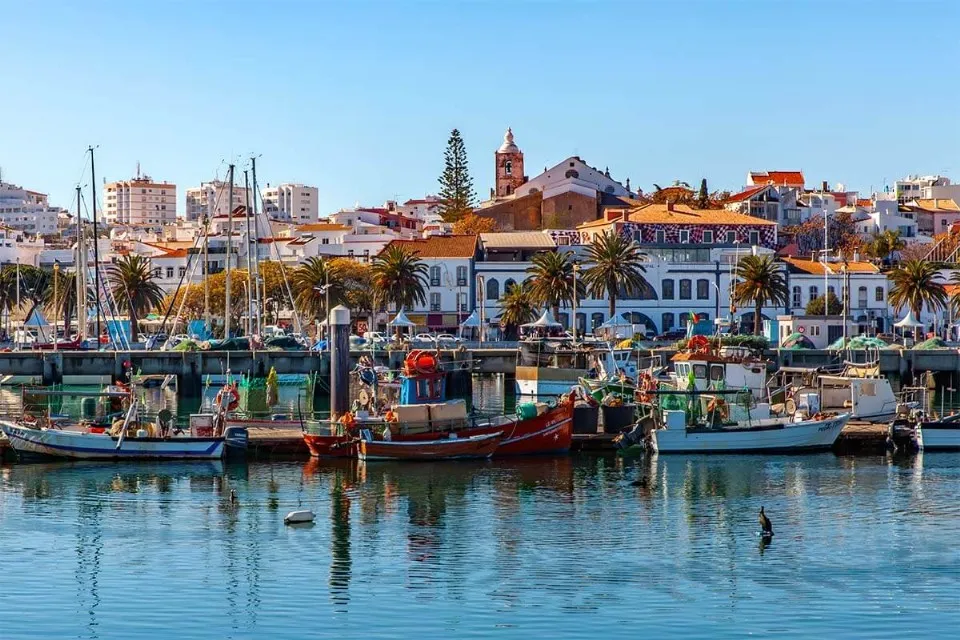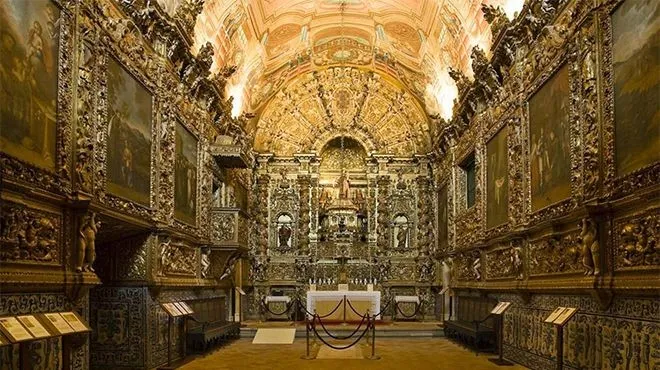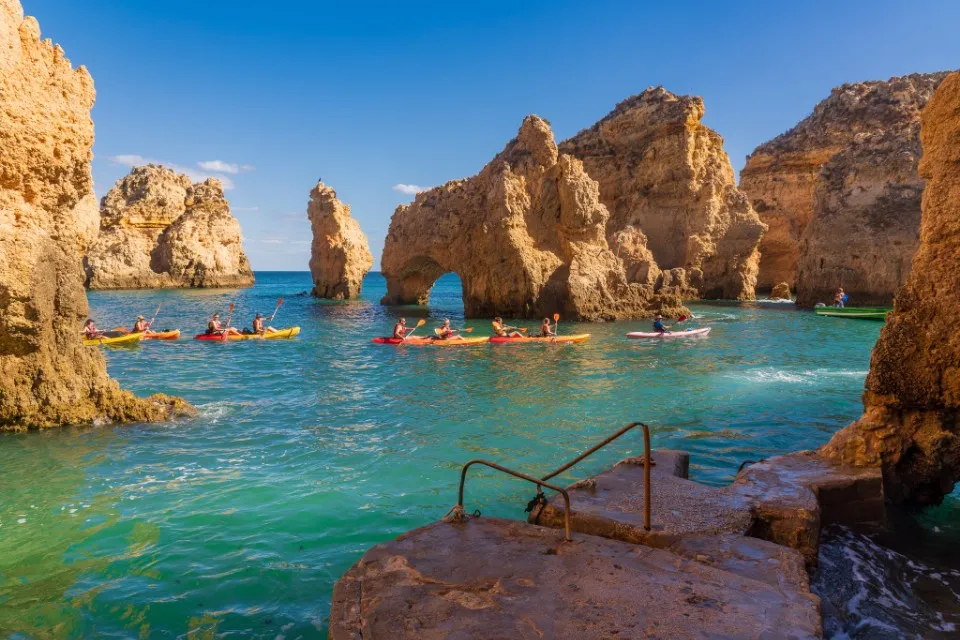 Day 7: Day Trip to Loule
Visit
Loulé
A charming market town in the Algarve known for its lively Saturday market, historic architecture, and traditional craftsmanship.
Castelo de Loulé
A medieval castle perched on a hilltop, offering panoramic views of Loulé and its surroundings.
Loulé Saturday Market
This bustling market is a sensory feast, featuring stalls selling fresh produce, local crafts, clothing, and more.
Engineer Duarte Pacheco's Monument
A tribute to a notable Portuguese engineer, this monument adds a touch of history to Loulé's charming streets.
Photos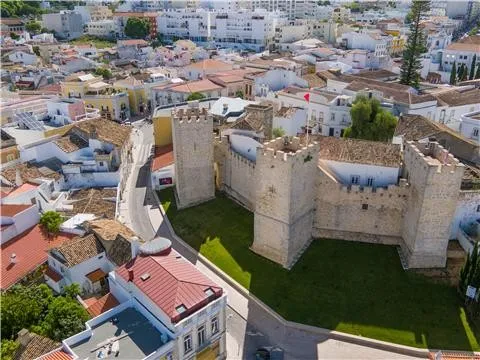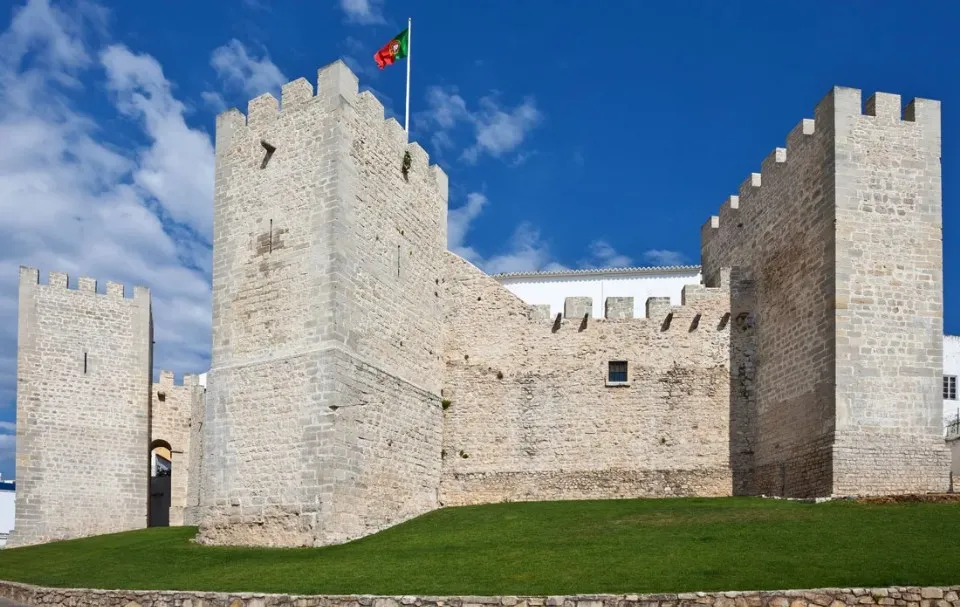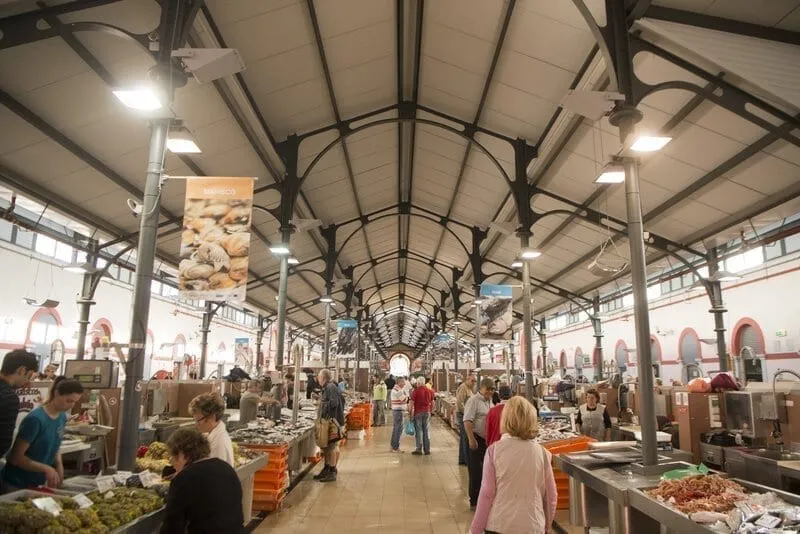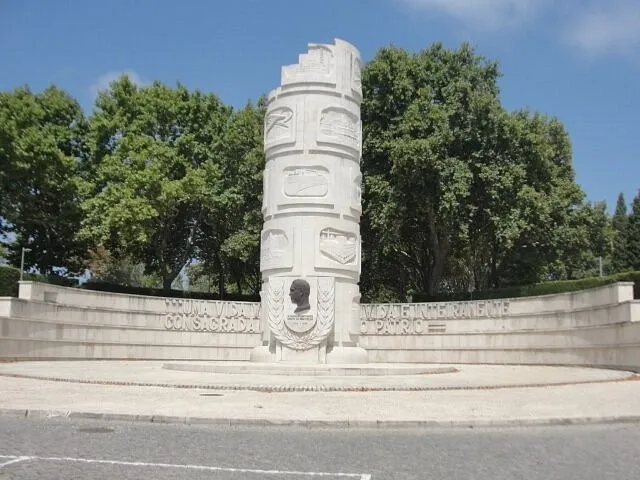 ---
---