WATKINS GLEN, NY
A weekend adventure through upstate NY's hidden wonder.
Stepping into Wakins Glen State Park, one can't help but imagine walking through the gorges of Rivendell from Tolkien's Lord of the Rings.
From the awe-inspiring gorges carved through hundreds of thousands of years to the "gorges" waterfalls that abound in the area, you won't run out of amazing sights to explore.
Up state New York is also known for its local dairy. Be sure to sample the local cheeses and, in particular, decadent ice creams which are locally made from regional creameries.
---
Days
Day 1: Eagle's Cliff Falls and Check In
Waterfalls and Ice Cream
Eagles Cliff Falls is a small waterfall area inside of Havana Glen Park. Pay a small parking fee to enter the park and then make your way up to the falls. The short hike will bring you to a beautiful natural swimming hole topped by a waterfall. The kids will love standing under the waterfall and wading in the shallow natural pool. Afterwards, head to Colonial Inn and Creamery to sample some of the amazing ice cream in the region. You may not need dinner afterwards!
Visit
Eagle's Cliff Falls
Amazing waterfall with a small wading pool; perfect for the kids.
Eat
Colonial Inn and Creamery
Great place to taste the locally made ice cream.
Seneca Lodge Dining Hall
Grab dinner at the lodge; don't forget to sample the seasonal beer!
Stay
Seneca Lodge
Rural lodge with a tavern and dining hall; try the peach beer!
Photos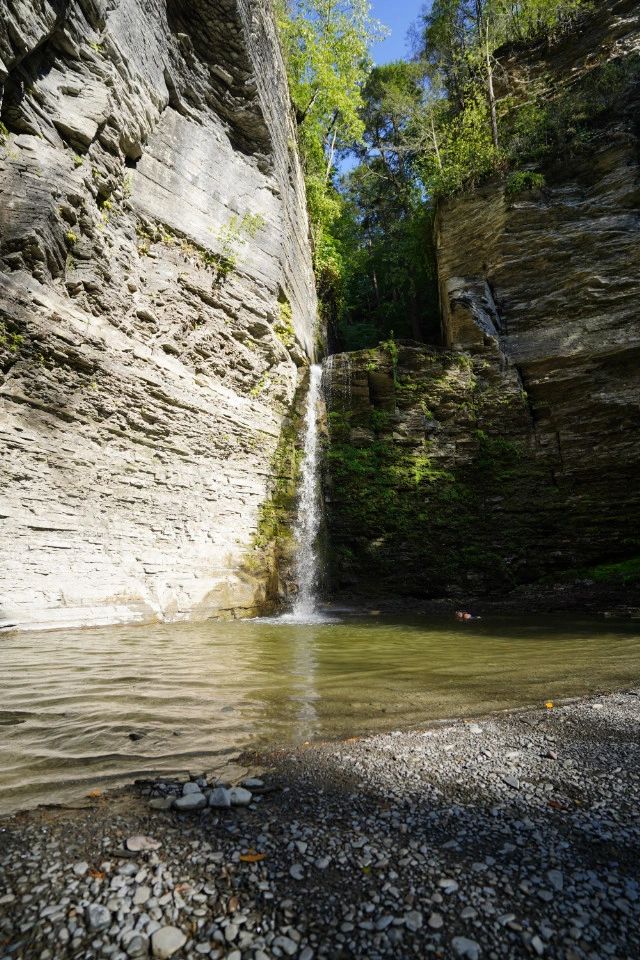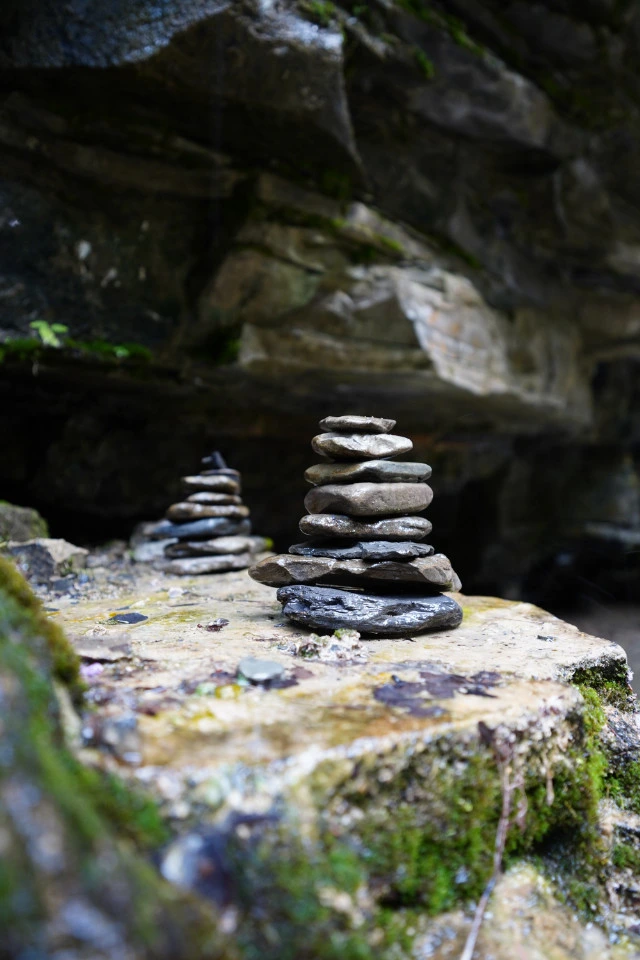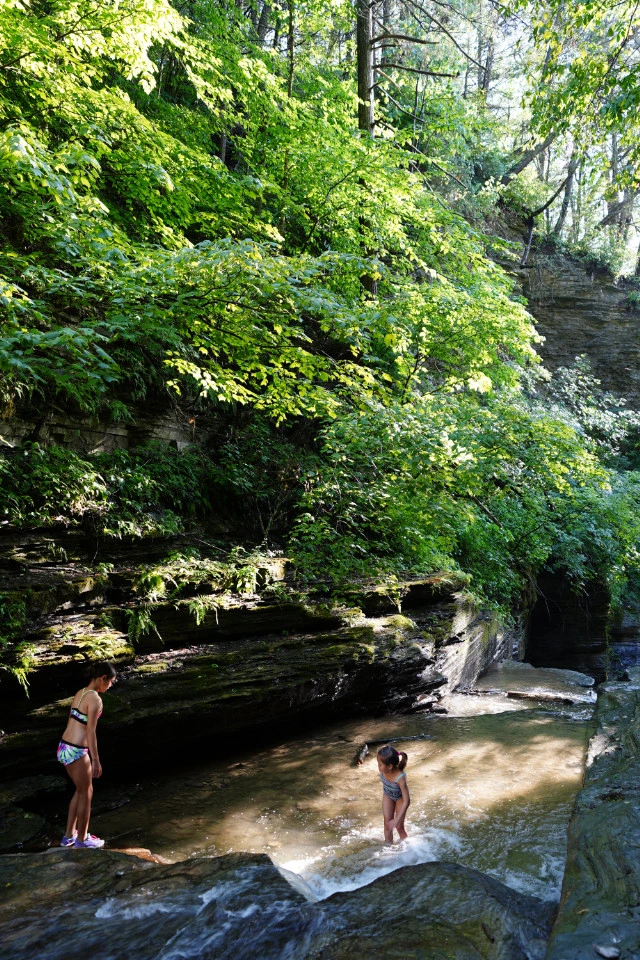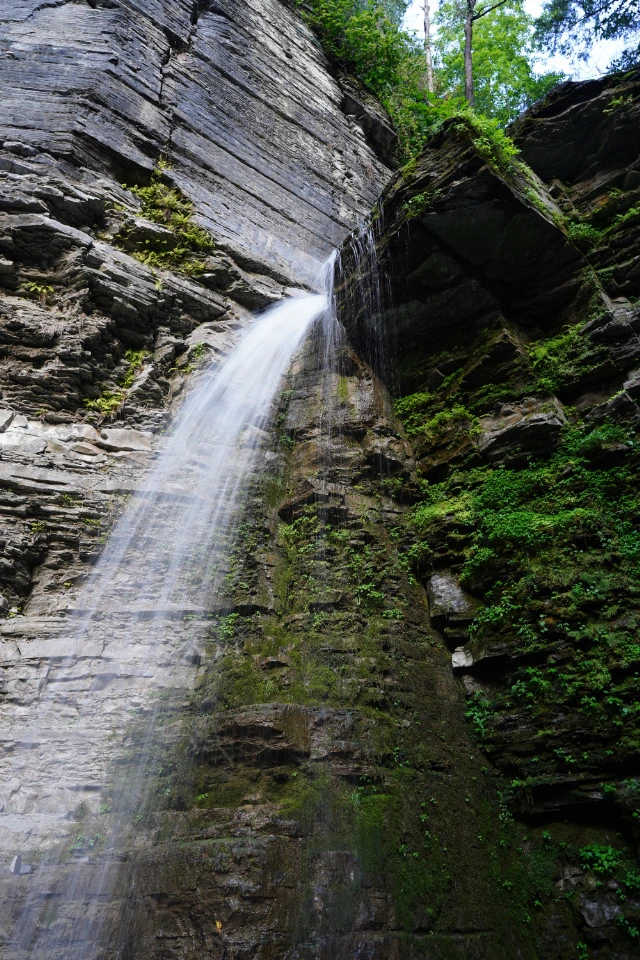 Day 2: Watkins Glen State Park
Hiking, More Waterfalls, and Local Fruit
You guessed it! A second day of waterfalls. Start the morning early at Watkins Glen State Park where you'll feel like you've walked into another world! Be sure to arrive early as parking lots will fill up fast on the weekends. Head over to Reisinger's Summer Fruit for pick-your-own experience. Blueberries, raspberries, and peaches are all available depending on the time of year. Then find Deckerton Falls which is tucked into a residential neighborhood. The natural swimming hole has two layers of waterfalls and pools to dip in! Wrap the evening with stone-fired pizzas from Jerlando's; the lines out the door speaks volumes!
Visit
Watkins Glenn State Park, Watkins Glen, NY
Better to go early in the morning to avoid the crowds.
Deckerton Falls, Montour Falls, NY
Local swimming hole tucked away in a residential area. Great place to cool off!
Eat
Reisinger's Summer Fruit
Stop here to pick-your-own fresh seasonal fruits. The blueberries are out of this world!
Jerlando's Pizza, Watkins Glenn, NY
Wood fired pizza that has crowds waiting out the door!
Photos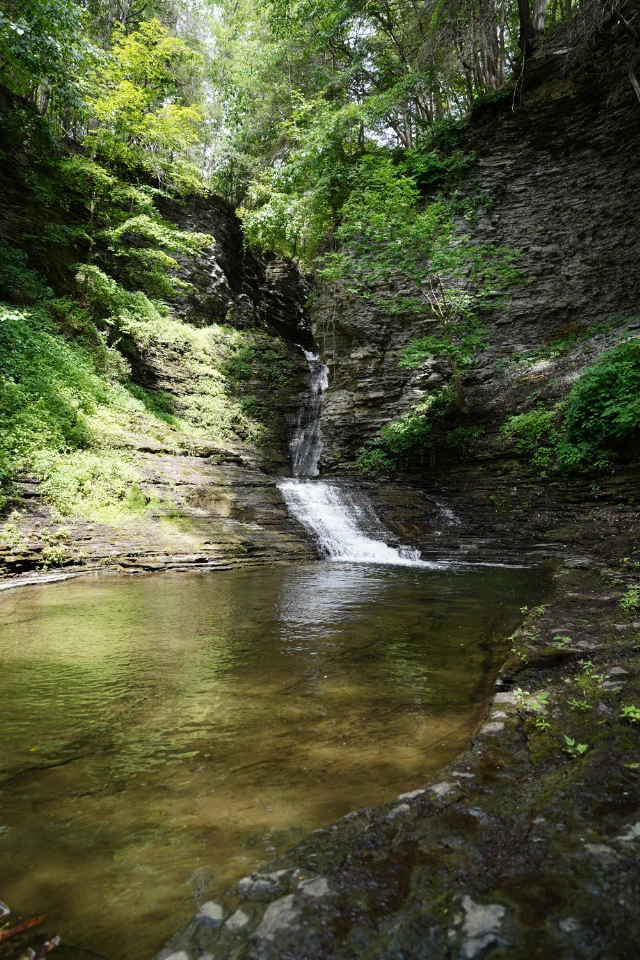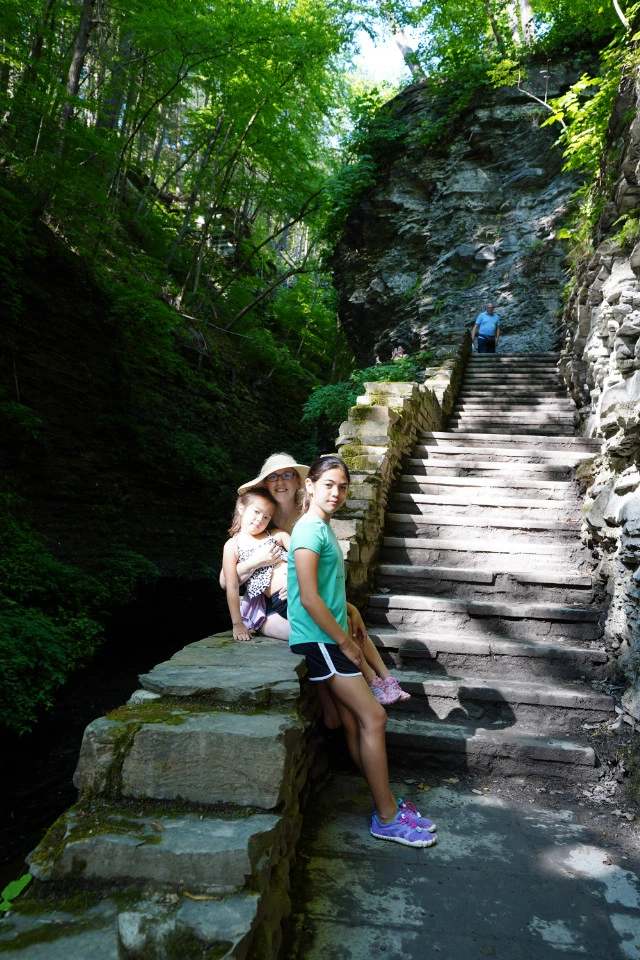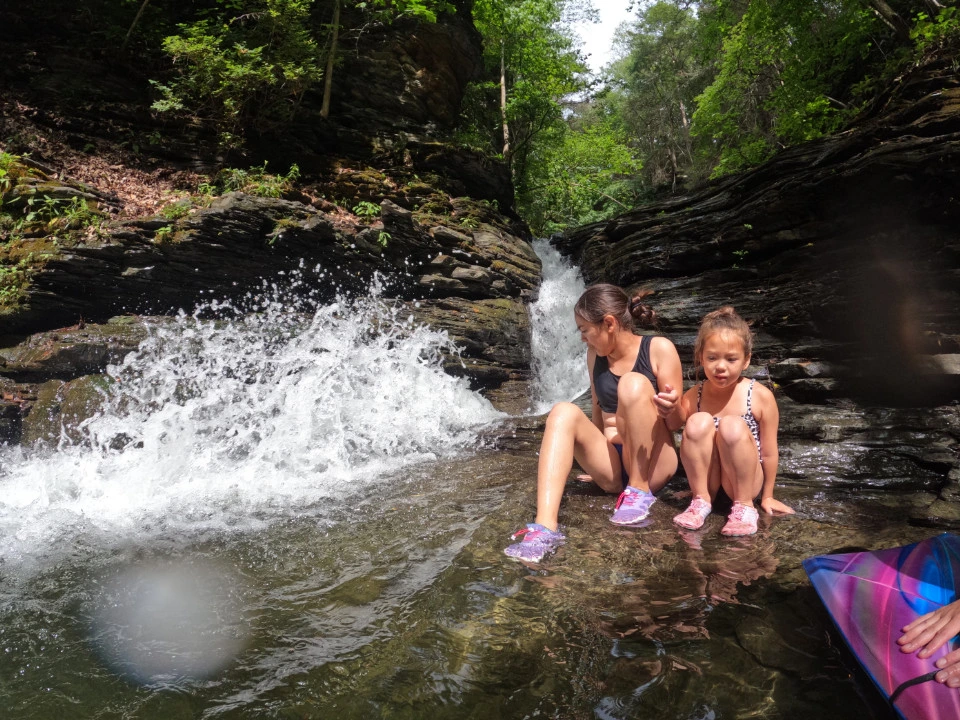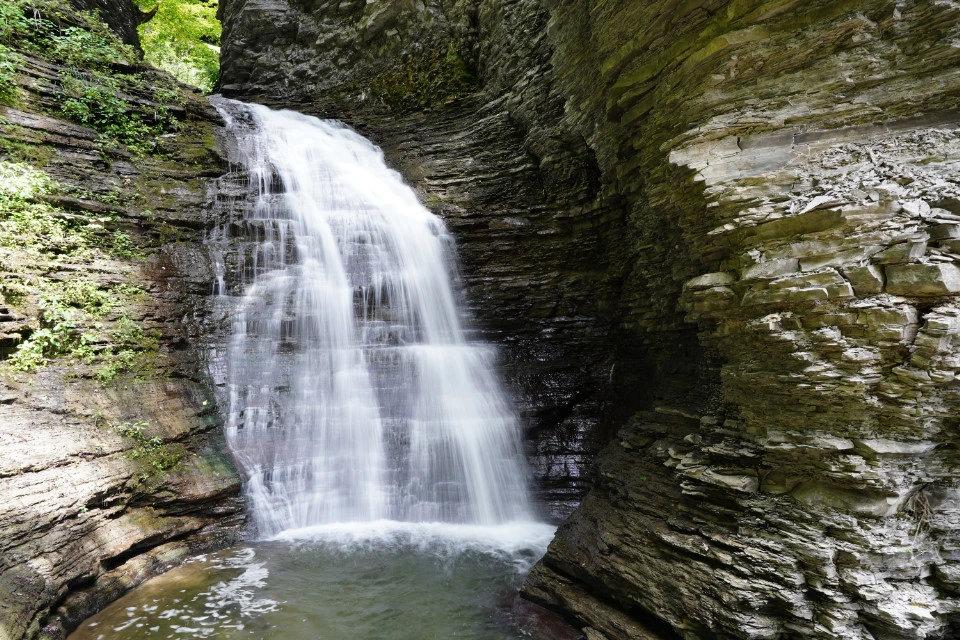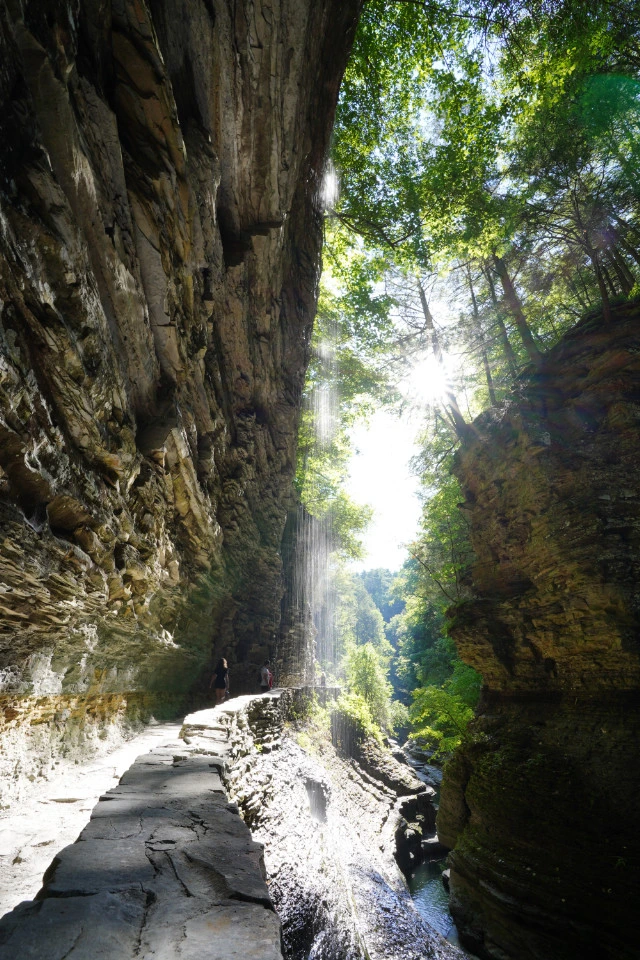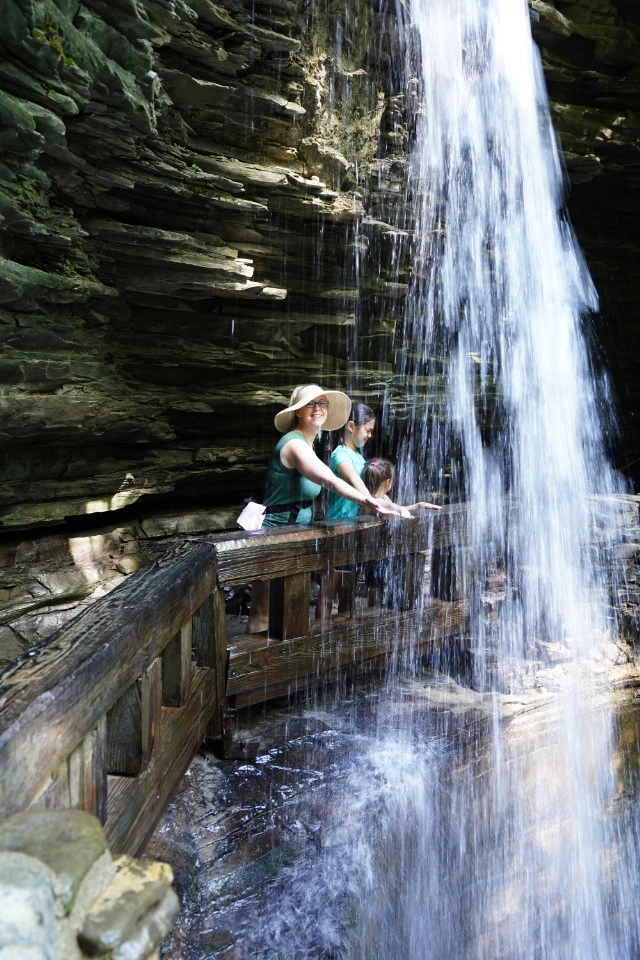 Day 3: Check Out and Return Home
Stop by local favorite Tobey's Donut Shop to pick up some donuts, coffee, and breakfast sandwiches before embarking. If you're heading south, be sure to stop by Big Dipper BBQ in Apalacin. You'll smell what's cookin' at this roadside joint from miles away! The grill goes all day as they serve up freshly grilled chicken, salt boiled potatoes, and other sides that will make your mouth water.
Eat
Big Dipper BBQ, Apalachin, NY
Stop by this roadside BBQ place on the way south and grab some amazing BBQ chicken!
Tobey's Donut Shop
Amazing selection of fresh donuts.
Photos
---
Checklists
Checklist: Water Gear
Swim suits
Extra towels and beach towels
Water shoes
Boogie boards
Checklist: Packing List
Hiking shoes
3 sets of clothing
A light jacket
Camera and GoPro
---
Notes
List of ice cream places:

Colonial Inn and Creamery

Glen Dairy Bar

Great Escape Ice Cream Parlor

Website for Seneca Lodge
---
Summary: Watkins Glen, NY
For longer stays, check out nearby Ithaca and the numerous activities on the Finger Lakes. New York's wine country also flourishes in the region and it makes for a great trip!
---
More from
Charles Chen
Maker of Turas.app! I'm a startup software engineer who enjoys traveling and experiencing other cultures.
Charles Chen's Turas.app profile
Follow and discover more.
---